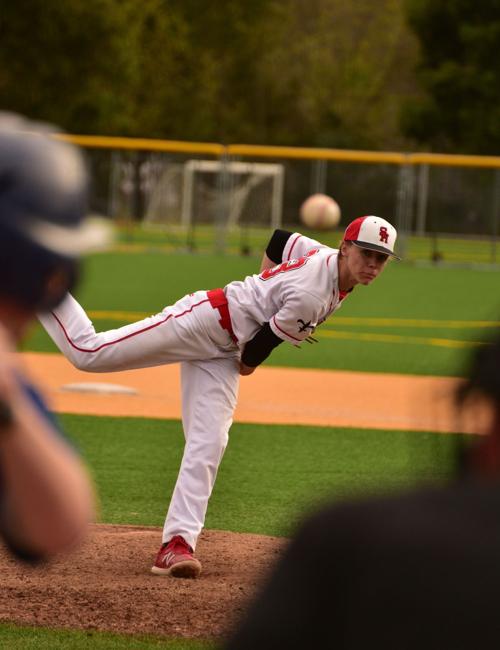 With the 2019-2020 school year in our rear-view mirror, The Register sports staff has turned its attention to the Napa County student-athletes that are returning to play sports in 2020-21.
Per announcements from the California Interscholastic Federation and North Coast Section in late July, the fall season for high school sports in the 2020-21 school year is now scheduled to begin in December and January with the rest of the sports slated to start in February and March to help stop the community spread of the coronavirus.
With that in mind, we continue our Up & Comers series, which highlights rising stars and players to watch for when their long waits are finally over.
Our 31st edition features Stacy Nelson of St. Helena, Raimy Gamsby of Vintage and Kritapol "Art" Phumarin of American Canyon.
Stacy Nelson III
Sports: Baseball, basketball
After being named Pitcher of the Year on the 2019 All-Napa County Baseball Team as a sophomore, Nelson didn't get a full season to deliver an encore because of the COVID-19 pandemic. He'll try to do that as a senior in the spring.
Nelson had only a couple of chances to pitch this year for the Saints (2-3). He closed out a season-opening 4-1 win over El Molino by getting the last two outs, after an error had broken up senior starter Caleb Granados' perfect game bid, and went 1 for 2 at the plate with an RBI and run scored. Nelson then went the full six innings in a 3-2 loss to Piedmont, allowing 7 hits and 3 walks while striking out 4. In a 6-0 win over Healdsburg that would be the season finale, he went 1 for 4 with a run scored.
In 2019, Nelson was the Saints' "Iron Mike," head coach Darrell Quirici said, pitching 83 innings, striking out 86, and posting an ERA of 2.024 and a WHIP (walks and hits per inning pitched) of 1.024. He hit .314 at the plate with a .446 on-base percentage and 14 RBIs.
"In our 4-0 win over Healdsburg, he gave up a single to the leadoff hitter and threw seven hitless innings after that – and, unbeknownst to me, he had a fever," the coach said. "In a 6-4 win over Cloverdale, he gave up three hits and four runs in the first inning and didn't give up another hit after that.
"In our playoff loss to Middletown, he gave up two hits in the first inning and held that very good team hitless for the remainder of the game. He also pitched 8 2/3 scoreless innings in our suspended, extra-inning game when we handed Fort Bragg its only league loss of the season."
Teammates voted Nelson as team Co-Most Valuable Player, and he was a unanimous All-North Central League I First Team selection and All-State nominee.
Nelson also played basketball as a freshman.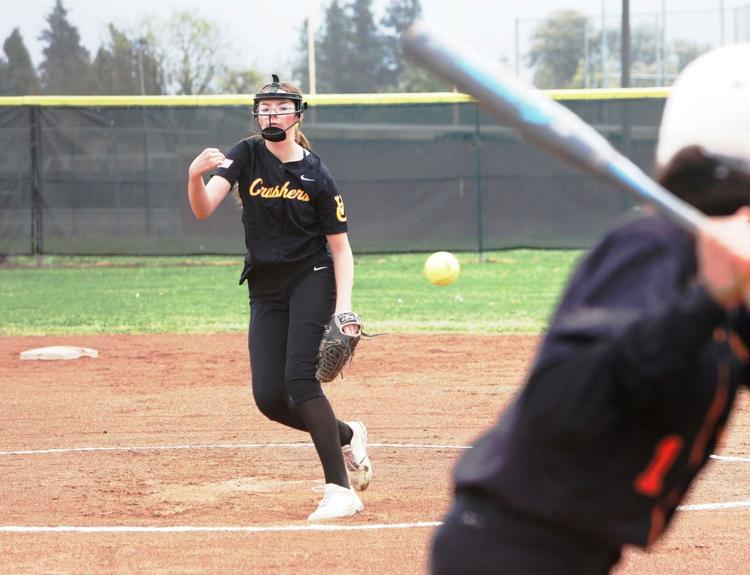 Raimy Gamsby
Gamsby has wasted no time establishing herself as one of the better young softball players in the county.
She was dominant in the circle her freshman year, going 8-4 with an earned run average of 1.16 with 115 strikeouts and just 17 walks in 72 2/3 innings pitched for a Crushers team that went 14-7 overall and 8-4 in the VVAL. Those numbers earned the first-year varsity player First-Team All-VVAL honors and a nod as a finalist for the County Softball Newcomer of the Year award.
Gamsby was off to an even better start her sophomore year before the COVID-19 pandemic ended the year after just five games. The talented righty was 2-0 with an ERA of 0.37 with 35 strikeouts and two walks allowed in 19 innings pitched.
She must have worked on her batting during the offseason as well. After hitting just .119 her freshman year she was batting .462 with an RBI and a triple. While the season came to a disappointing end, Gamsby still has two more years of high school to go, plenty of time to improve and showcase her skills.
"Raimy is a great kid. She's fun to be around and she speaks her mind," said Vintage head coach Robert Poppe at the start of the season. "She puts in a lot of work to pitch as well as she does and she is seeing the ball really well when batting, which is why we moved her up in the lineup. She leads the team by example in games, focused and determined, and at practice she will use her voice to help keep everyone moving in the same direction."
Gamsby is also an exceptional student and has a 4.5 grade point average.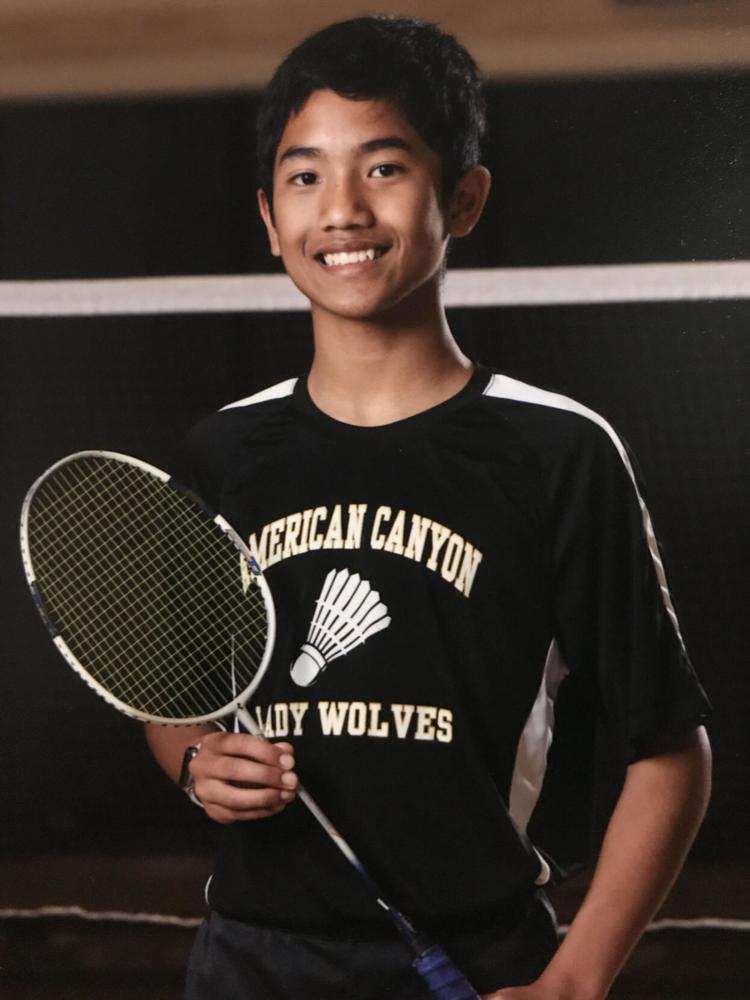 Kritapol "Art" Phumarin
Phumarin, like senior teammate Marvic Vivo, has the rare gift of being a left-handed player.
"Being such is already a strong advantage," head coach Dorothy Gail Ramos explained, "because the opponent has to reverse his or her thinking before even making contact with the bird."
That's just one asset Phumarin brings to the Wolves.
"Art is humorous and has an infectious energy," Ramos said. "He asks lots of questions, which means he is eager to learn and improve. He was one of the few who liked to stay behind and watch varsity play, even get one-on-one support from our assistant coach, Grace Glenn."
Phumarin has a lot of extracurricular activities planned for his sophomore year.
"I'm planning to do zero-period P.E. in order to take choir as my elective," he said. "I'm also planning to join the Korean Culture Club and Mu Alpha Theta, which is a math club."
Badminton provides a physical balance to all of those.
"Joining badminton made me want to get out there and it is the only sport that I actually enjoy playing," he said. "It's both mind and body and it takes time to play well. I get to play along with my friends and against competitive opponents. It also helps me explore and see new things in life.
"My favorite memory is the summer conditioning before I came into my freshman year. I got to meet new people and see how they all play. Sucks to see that some of the players I will not see and learn from in the coming season."
Watch now: How to cope with pandemic emotional distress
Get in the game with our Prep Sports Newsletter
Sent weekly directly to your inbox!