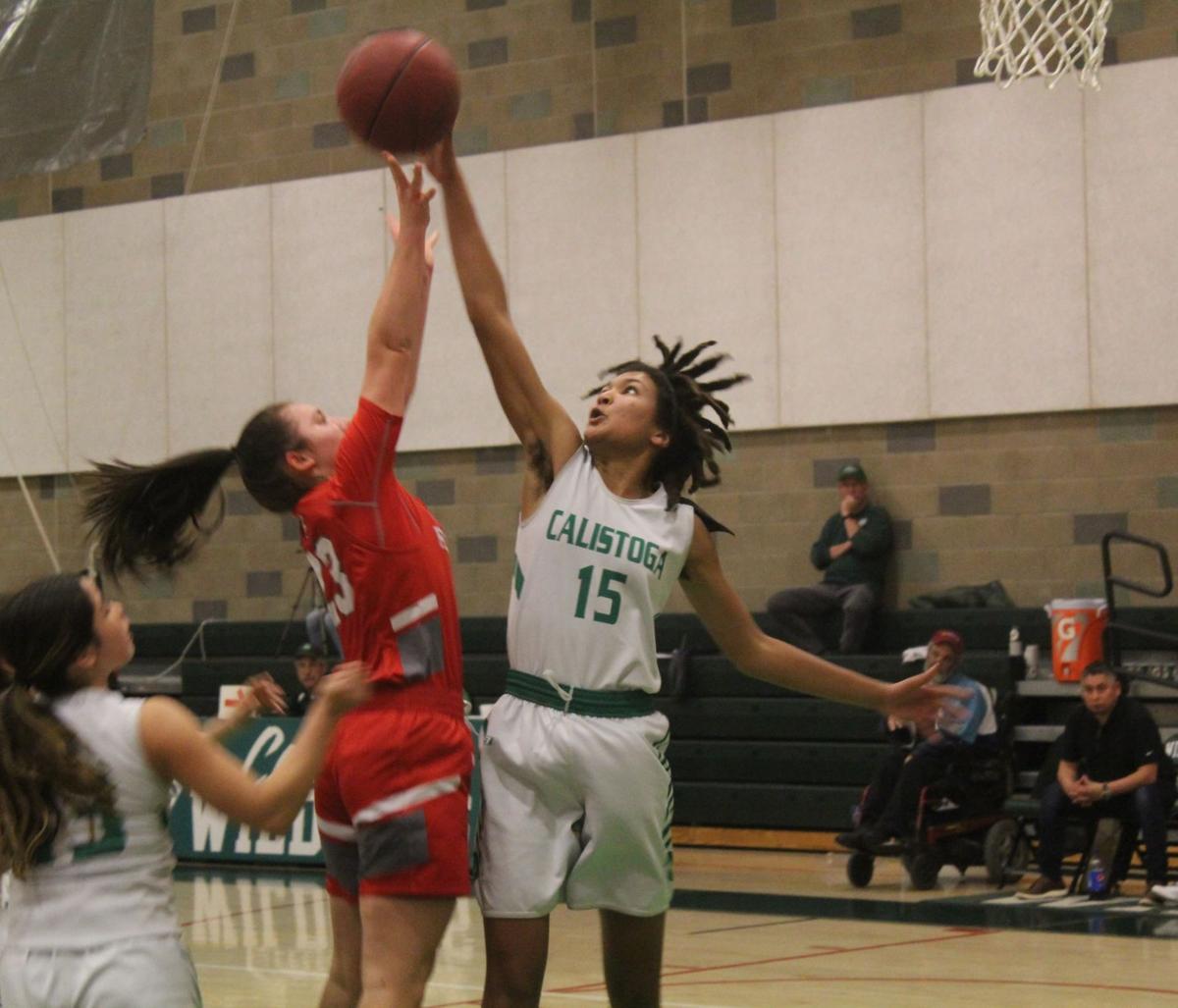 With the 2019-2020 school year in our rear-view mirror, The Register sports staff has turned its attention to the Napa County student-athletes that are returning to play sports in 2020-21.
We know there are still many questions surrounding the fate of sports during the coming school year, and currently we don't have many answers. But we do know that sports will return at some point. It's not a matter of if, but when.
With that in mind we continue our new Up & Comers series, which highlights rising stars and players to watch for whenever organized sports do return to the area.
For our 12th edition, we're featuring Tully Leonard of Calistoga, Noah Young of Justin-Siena and Kaliq Khan of Napa.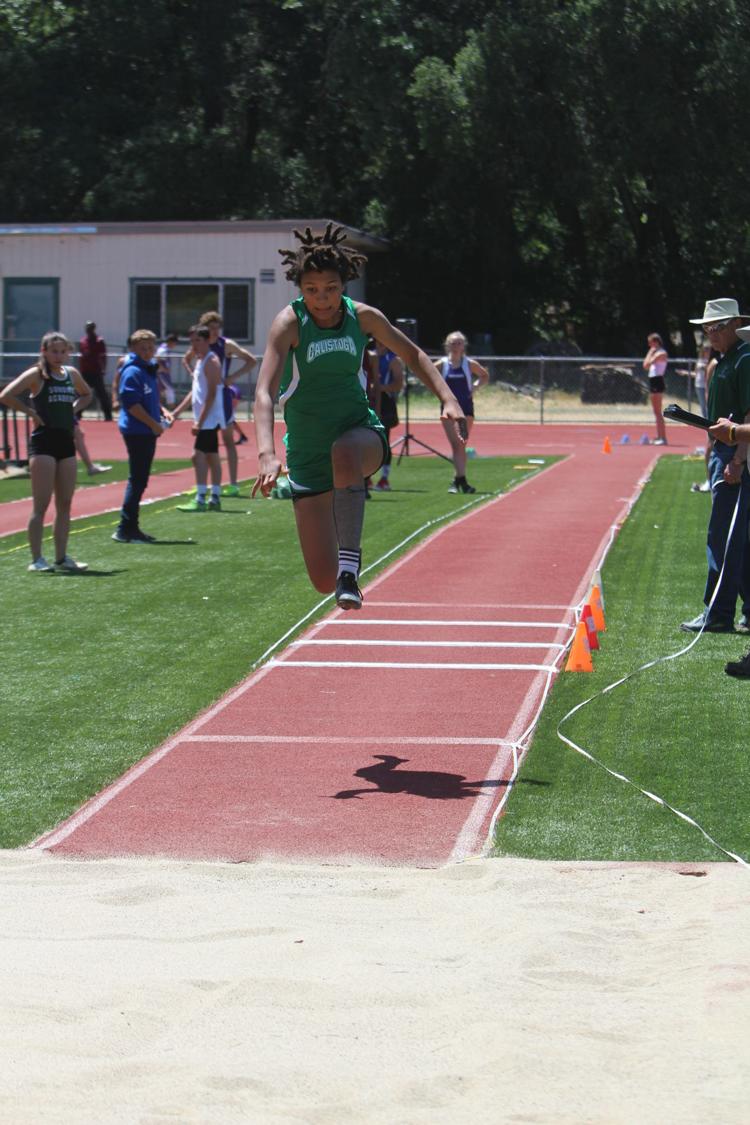 Tully Leonard
Sports: Girls basketball, track and field
While it was primarily the play of their guards that led the Wildcats in their consecutive historic seasons, the play of Leonard cannot be overlooked.
As far and away the tallest player on the team at 6-foot, Leonard was Calistoga's best insider defender and rebounder. On the season, in which the Wildcats won a school-record 25 games, Leonard averaged a team-high 9.1 rebounds and 3.2 blocks per game. She had 18 boards in the Wildcats upset of Valley Christian Academy of Roseville in the NorCal Division VI playoffs, the Wildcats first state playoff win in school history, and sunk a buzzer-beating putback layup in the quarterfinals of the North Coast Section Division VII playoffs against Ferndale to get the Wildcats into the NorCal playoffs.
In Calistoga's six playoff games last season, Leonard averaged 15.1 rebounds per game. She grabbed 12 boards in the second half of the NCS Division VII Championship game against top-ranked Laytonville.
"She gave us hope to upset the No. 1 team in the state with her defense rebounds. She worked so hard to get better position for rebounds," co-coach Cesar Cruz said. "Tully was a force on the defensive side, always getting key rebounds and blocks."
Leonard was both a first-team all-league selection for the North Central League IV, which the Wildcats won outright with an 8-0 record, and the County Girls Basketball Defensive Player of the Year.
On the track, Leonard participates in an array of events from the 3,200-meter race to the 300 hurdles and jumps. Both her freshman and sophomore seasons, she qualified for the NCS Class A meet in the triple jump.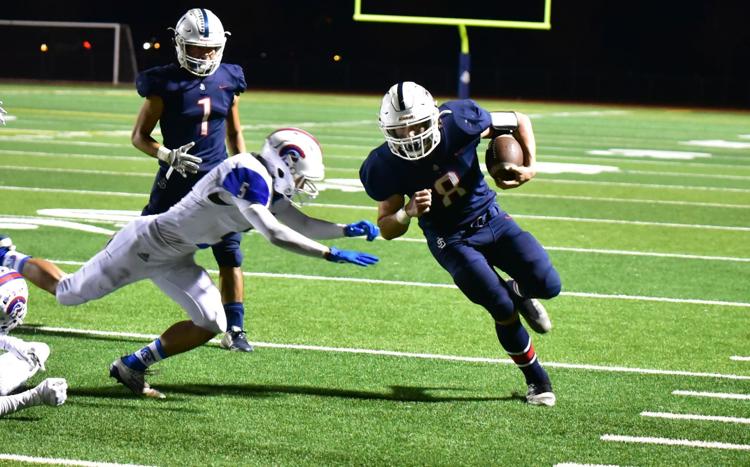 Noah Young
Sports: Football, baseball
In his first varsity season, Young quickly emerged as a dangerous offensive weapon for the Braves. He did so, too, amongst a core of veteran players.
Young was Justin-Siena's primary running back in 2019 and led the team in carries (103), rushing yards (629) and rushing touchdowns (10). He also had 25 receptions for 323 receiving yards. He finished the year with the second-most all-purpose yards (944) and was third on the team for total points scored (66). Most players who finished with season marks better than his were seniors, which will make Young the most prolific offensive player returning for the Braves next season alongside quarterback Hudson Beers.
"Noah's a bulldozer," Justin-Siena football head coach Brandon LaRocco said after the Braves 27-0 win over Healdsburg early in the 2019 season. "He gets that ball in his hands and he just goes."
On defense, he added two interceptions, one of them a pick-six, and forced a fumble. For his efforts, he was selected to the Vine Valley Athletic League second-team at year's end.
While his performance on the gridiron was a welcomed surprise, Young's primary sport for most of high school has been baseball. A varsity player since his freshman year, Young had a breakout season last spring, batting .355 with 7 RBIs, 3 doubles, 3 triples and a home run in 21 games. He was named a County Baseball Offensive Player of the Year finalist.
He was off to a slower start this spring and would have likely gotten back on track had the coronavirus pandemic not ended the baseball season just six games in.
"Noah is dangerous," Justin-Siena baseball head coach Jeremy Tayson said in late March. "The box score doesn't reflect his true worth to the team. He leads the team in quality at-bats and runs down everything in center field. I would put his tools and game knowledge up with anyone in the league, which is really saying something in the VVAL."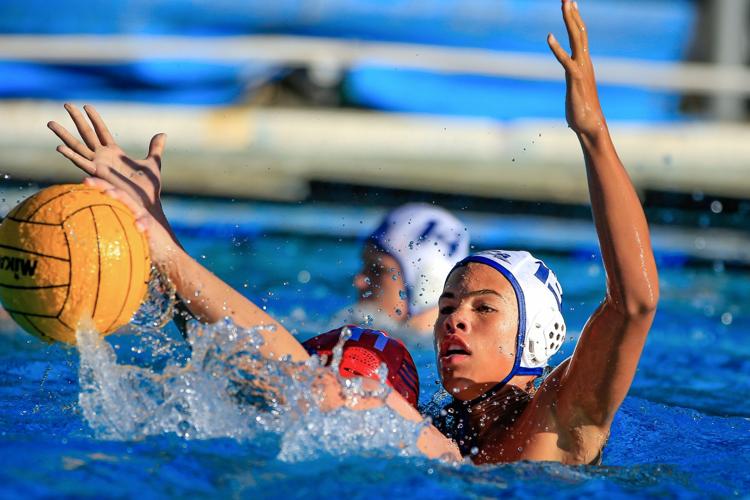 Kaliq Khan
A longtime swimmer and son of Napa High water polo head coach Ashiq Khan, Kaliq made the most of his first season in the pool with the Grizzlies.
Taking on a true utility position, Kaliq accounted for 37 goals, 22 steals and 13 ejections drawn as a freshman, helping lead Napa to a 13-9 overall record with an 8-4 mark in the VVAL. He was named to the All-VVAL second-team and was a member of the All-County Boys Water Polo team.
"Kaliq played everywhere in the pool," head coach Ashiq Khan said of his son. "Our squad took benefit in Kaliq filling positions and rolls as he saw that we needed them. We were really lucky that his versatility matched strengths of our other talented players. Napa will be lucky to have Kaliq around for another three seasons."
Watch now: How to Fight Off Your Quarantine Brain and Keep Thinking Sharp
Contact Gus via phone at 707-304-9372 or email at gmorris@napanews.com. Follow him on Twitter @JustGusMorris.
Get in the game with our Prep Sports Newsletter
Sent weekly directly to your inbox!