With the 2019-2020 school year in our rear-view mirror, The Register sports staff has turned its attention to the Napa County student-athletes that are returning to play sports in 2020-21.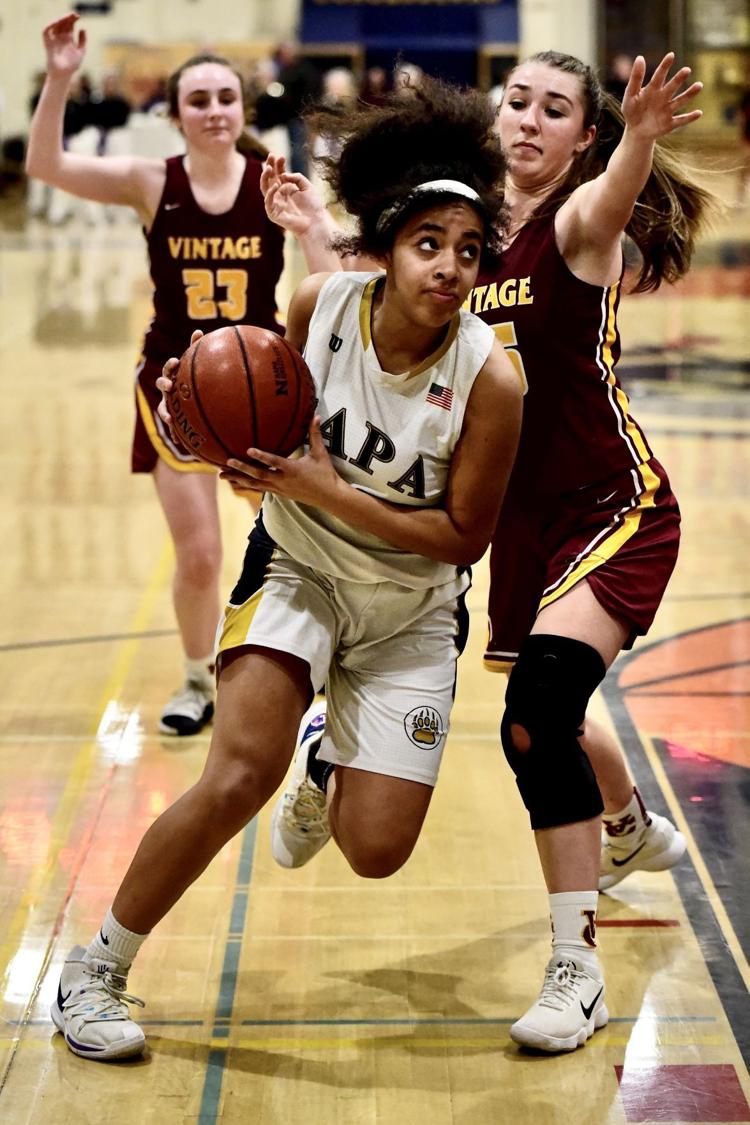 We know there are still many questions surrounding the fate of sports during the coming school year, and currently we don't have many answers. But we do know that sports will return at some point. It's not a matter of if, but when.
With that in mind we continue our new Up & Comers series, which highlights rising stars and players to watch for whenever organized sports do return to the area.
For our 14th edition, we're featuring Tyree Reed of American Canyon, Tyler Korte of Vintage, and Jade Florence Schlatter of St. Helena.
Sofia Tinnon
Sports: Girls basketball, track and field
A starter as a sophomore in her first varsity basketball season last winter, Sofia Tinnon opened with 14 points and 6 rebounds against Vallejo, 10 points and 8 rebounds at Amador Valley, and 13 points and 4 rebounds against Santa Rosa. She ended up averaging 6.3 points, 5.2 rebounds and 1.7 steals per game. Her team-high 134 rebounds on the season included 53 offensive boards. Against eventual Vine Valley Athletic League champion Casa Grande, she posted a season-high 5 steals and a double-double of 14 points and 11 boards.
"Sofia is a beast, she always finds a way to get boards, and has an incredible way to finish at the basket," basketball head coach Taylor Willis said in November. "She has been working to adjust to the speed of varsity as a sophomore and has done a great job so far."
A longtime member of the Napa Track Club, Tinnon went on to compete in her second season of Napa High track and field in the throws. She won both throwing events in the Grizzlies' only VVAL meet before the season was shut down due to coronavirus concerns, at home against Petaluma High on March 11. She won the discus in a personal-best 104 feet, 9.5 inches and the shot put in a season-best 31 feet, 3.5 inches. At the Big Cat Invitational at Santa Rosa High on March 7, she was fifth in the discus (96-5) and 13th in the shot put (26-2.75).
Twyla Borck
Sports: Girls water polo, lacrosse
The goalie was a pivotal part of the Braves' second straight water polo Vine Valley Athletic League title and North Coast Section playoff success this season, helping them reach the semifinals. Making more than 160 saves, she was the Braves' Defensive Player of the Year.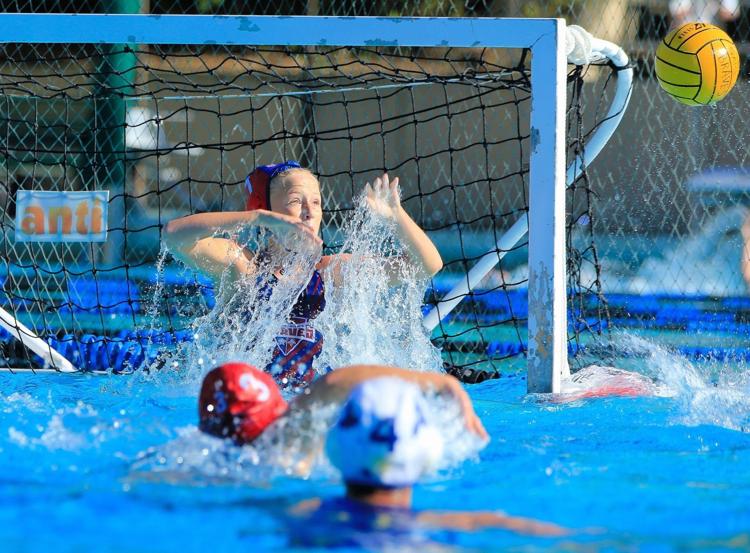 "Twyla owned the goal this season," said water polo head coach Jane Hansen. "She became a great team leader and played her position with lots of confidence."
Justin-Siena extended its two-year VVAL win streak to 23 games before dropping a 12-9 decision to Napa High in its league finale.
Borck also returned to the lacrosse team and had 2 assists before the season was halted due to the coronavirus pandemic. She had 7 goals and an assist as a freshman for the Braves.
Yuli Caballero
Sports: Football, baseball
Caballero's impact for the Wildcats goes beyond his stats. A true utility player, he simply does what needs to be done no matter the sport.
Look no further than his role for the Calistoga football team where Caballero does a bit of everything. He long snaps, returns kicks, lines up out wide at receiver and fills in the gaps on defense.
As a sophomore in the 2019 season, Caballero had two touchdown receptions and was the Wildcats leading tackler on punts and kickoffs and also returned a punt and two kickoffs for touchdowns. He was named a finalist for the County Football Special Teams Player of the Year award.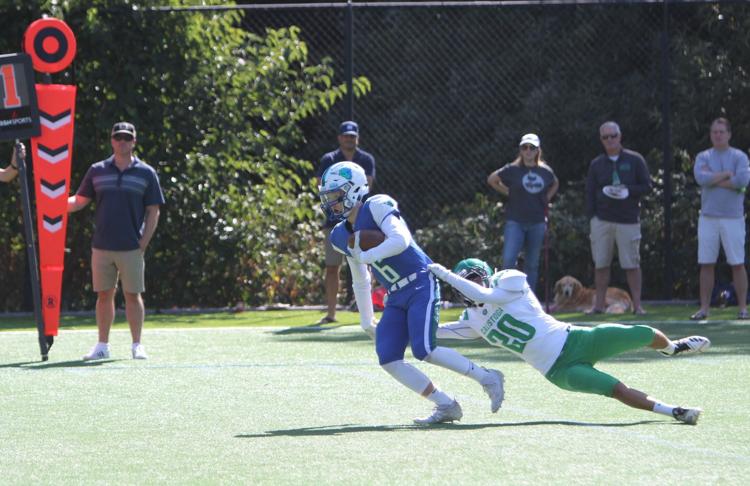 The Wildcats will be looking for a second straight trip to the playoffs next season. With two years of varsity football experience now under his belt, look for Caballero to have an increased role for the Wildcats next time they take the gridiron.
On the diamond, Caballero primarily played in the outfield as a freshman but also pitched occasionally. At the plate he had 3 doubles with 7 RBIs and 6 runs scored but he thrived most on the basepaths, where he went 13 for 13 on stolen base attempts in the 2019 season.
Watch Now: Eight tips for taking care of house plants.
Get in the game with our Prep Sports Newsletter
Sent weekly directly to your inbox!