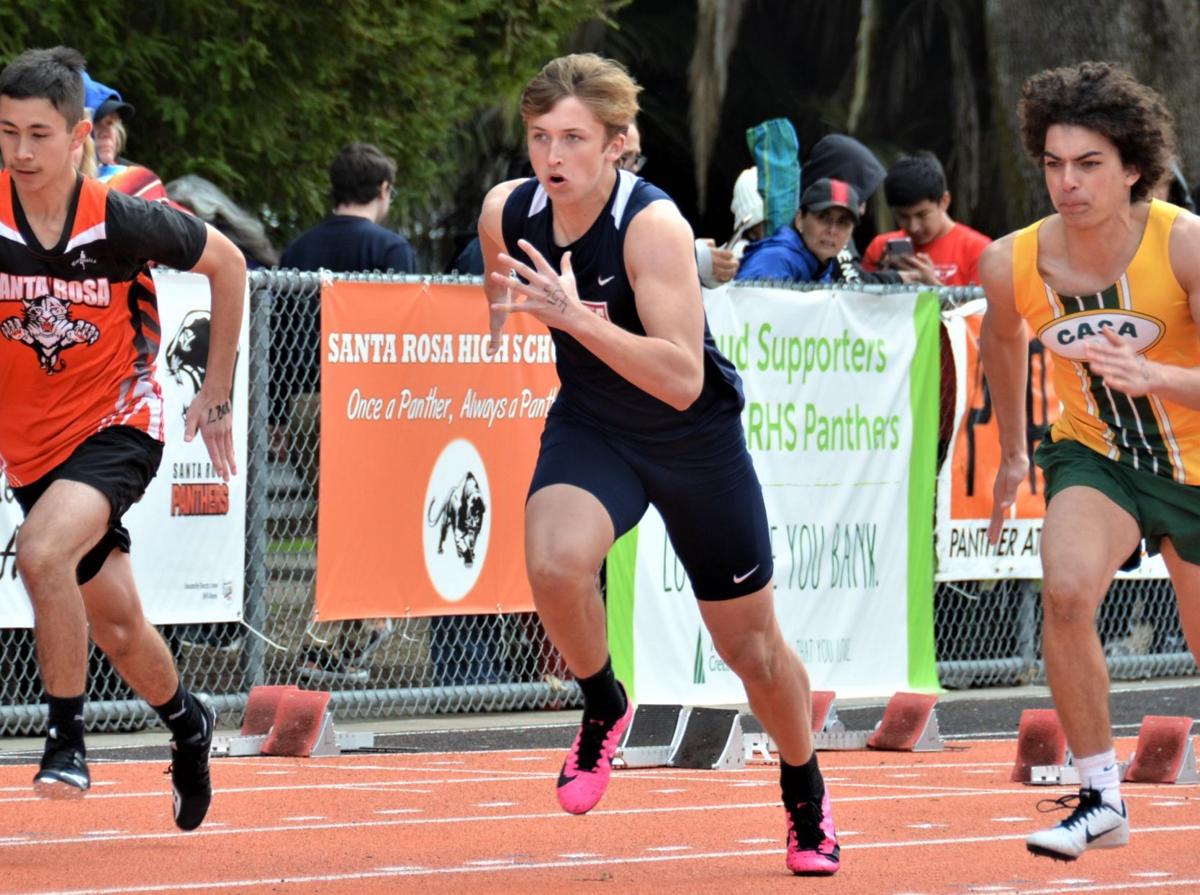 The Register sports staff has turned its attention to the Napa County student-athletes who are returning to play high school sports in 2020-21.
The Vine Valley Athletic League, which includes American Canyon, Justin-Siena, Napa and Vintage, recently approved Season 1 schedules for four sports to begin practicing this week and start league-only seasons in a few weeks. Per the California Department of Public Health and California Interscholastic Federation, these are the only sports that may be played during the COVID-19 pandemic when an area is in the purple tier, signifying a "widespread" infection rate.
We're offering our best deal ever with this Editor's Special. Support local news coverage by subscribing to the Napa Valley Register.
Girls tennis has matches every Tuesday and Thursday from Feb. 23 — when Napa visits Vintage, and American Canyon travels to Casa Grande — through April 8. The season ends with an April 12 tournament to determine the league's singles and doubles champions.
Boys tennis also has matches every Tuesday and Thursday from Feb. 23 — when Vintage is at Napa, and American Canyon hosts Casa Grande — through April 8, and an April 12 tournament to determine the league's singles and doubles champions.
Swimming and diving is slated to run from March 3 — when Vintage visits Justin-Siena and Napa travels to American Canyon — through April 14. Postseason competition is still being determined.
Girls golf and boys golf are both scheduled to be held the weeks of March 15 through April 12, after which Sonoma Golf Club is to host the boys tournament and Oakmont East the girls tournament.
Cross country will be contested in dual meets every Wednesday from Feb. 24 — when Justin-Siena visits American Canyon, and Vintage travels to Napa High — through April 7.
Track and field is also in the purple tier but won't start until Season 2 in April. The tier needs to advance one step to red for baseball, softball and girls lacrosse to also start in April.
Football is also in Season 1 but can't start practicing until the third tier, orange, is reached. But that will need to happen quickly if any team is to have a decent number of games, since the CIF-mandated completion date for football is April 17 — to give underclassmen enough time to recover between this and the fall season.
Napa County offers a more complete analysis of the 59 local deaths attributable to COVID-19, as of Feb. 9, 2021.
Badminton, boys lacrosse, girls soccer, boys soccer, volleyball, girls water polo and boys water polo are Season 2 sports that will also start in April if the orange tier is achieved.
Rounding out the Season 2 sports are girls basketball, boys basketball, girls wrestling and boys wrestling. All can start in April only if the safest tier of yellow is reached by then.
For now, we continue our Up & Comers series, which highlights rising stars and players to watch for when their long waits are finally over.
Our 90th edition features Miles Martin of Justin-Siena, Morgan Wright of Vintage, and Anthony Tubridy of Napa High.
Miles Martin
Sports: Football, track and field
He was only a sophomore in 2019 when he started at cornerback for the varsity Braves, helping them finish tied for fourth in the VVAL at 3-3, reach the second round of the North Coast Section playoffs and go 8-4 overall.
In track and field, Martin was part of a 4x100 relay team that recorded the second-fastest frosh-soph time in school history — 46.4 seconds — in a March 11 meet at Casa Grande against the Gauchos and American Canyon. Only a 1977 quartet's clocking of 46.04 has been faster.
"They were very close to breaking the record in just those initial weeks of last season. They were working hard to break it and I do think they would have done so in a normal season," head coach Tracy Martin said of Caden Parlett, Eric Gutierrez, Cole Chatagnier and her son. "They all will take their talents to varsity this season, so they will focus on new records to break."
Martin also posted a personal record in the 100 meters of 12.0 seconds at the meet in Petaluma.
Morgan Wright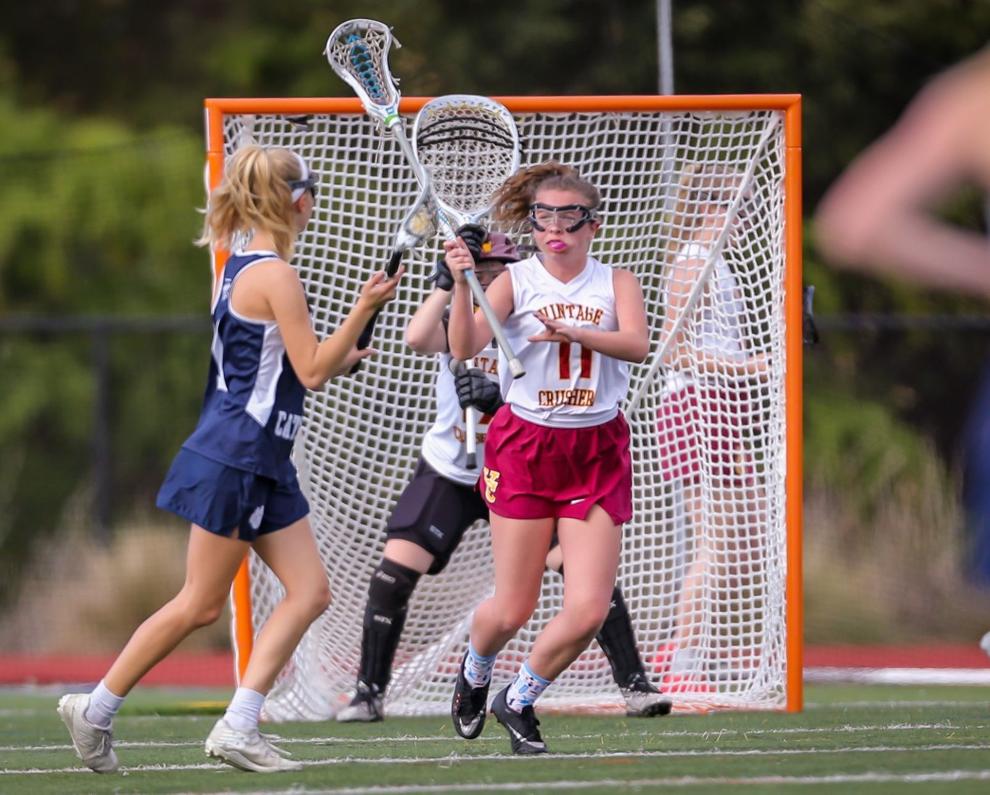 Whether she decides to compete for a singles spot or team with fellow senior Rose Mooney in doubles for the third year in a row, second-year head coach Elizabeth Silva expects Wright to bring it. Wright and Mooney were the Crushers' No. 1 pair last year and were in the No. 2 slot the year before. But last year's No. 2 singles player graduated
"If Rose and/or Morgan do not play singles, they will reunite as a doubles team and I know will find the same rhythm and passion together that empowers them to be a formidable duo," Silva said.
"Morgan returns to the courts with the same positive energy that she always brings. My favorite word to describe Morgan is 'scrappy,' but she is scrappy in the best way. She will go after any ball, get to the ball, and hit a winner. She covers the court like no other. It may not always look pretty, but it's very effective."
Anthony Tubridy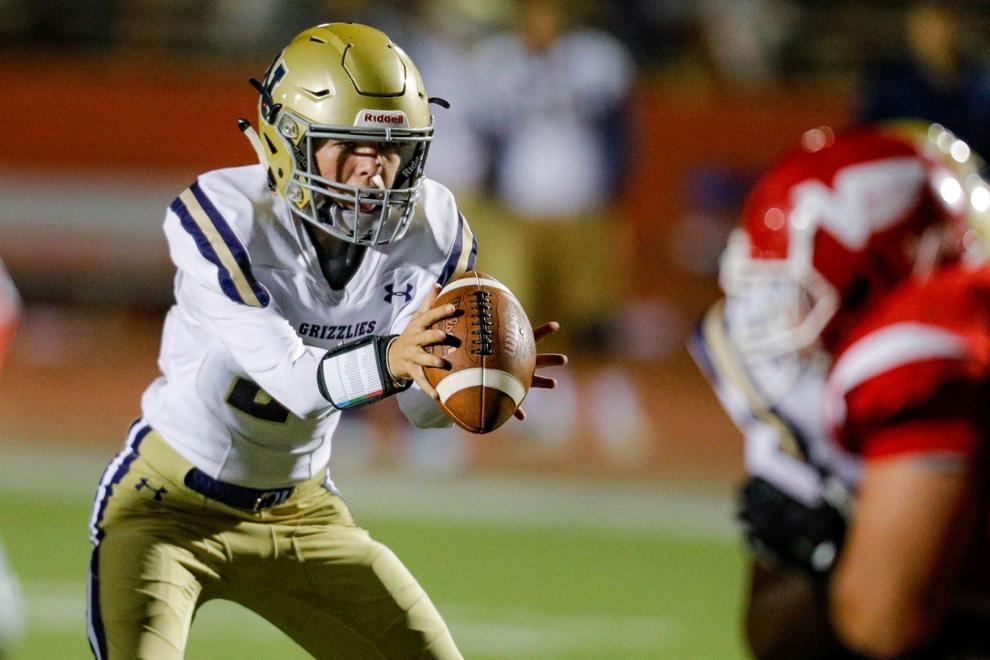 As a freshman in 2019, he was pulled up to the varsity to play quarterback for the entire second game at Vallejo. Going 5 for 13 for 34 yards with an interception, he mostly handed off to Benito Saldivar so the junior could put on a 300-yard, four-touchdown show as Napa rolled to a 33-7 victory. Tubridy also played defense and had four tackles in a preseason win at Armijo.
Head coach Askari Adams said 2018 junior varsity quarterback Aiden McDonald isn't playing this year, so the competition is between sophomore Tubridy and junior Hunter St. Clair, who was 5 of 18 for 158 yards, two touchdowns and two picks in three games at quarterback.
"They're smart kids and they put the ball where it needs to be. Anthony has confidence. He got his feet wet a little bit last year, so we're looking for a good quarterback battle once we start this thing. With everything going on, I can't imagine being a kid going through this, all the ups and downs. But they'll both be fine. We also have two freshmen who are raw talent, but they can sling it.
"We're just waiting for the go. Our kids are out there three days a week, Tuesday through Thursday, busting their butts. We've got them moving around and doing a little bit of install. We're just waiting for the go or the no-go. It's a waiting game."
WATCH NOW: FEB. 10 IN SPORTS HISTORY
Catch up on Napa County's top sports stories