With the 2019-2020 school year in our rear-view mirror, The Register sports staff has turned its attention to the Napa County student-athletes that are returning to play sports in 2020-21.
We know there are still many questions surrounding the fate of sports during the coming school year, and currently we don't have many answers. But we do know that sports will return at some point. It's not a matter of if, but when.
With that in mind we continue our new Up & Comers series, which highlights rising stars and players to watch for whenever organized sports do return to the area.
For our ninth edition, we're featuring Vintage's Nico D'Angelo, St. Helena's Fabio Perez and American Canyon's Ronald "Jordan" Hamilton.
Nico D'Angelo
Sports: Boys water polo, swim/dive
D'Angelo led the water polo team with 99 goals, 30% of the team's season total, and a 63% shooting average. He also contributed 53 assists, 91 steals and 21 drawn ejections.
He made the All-Vine Valley Athletic League First Team and was named Vintage's Offensive Player of the Year in his third varsity season.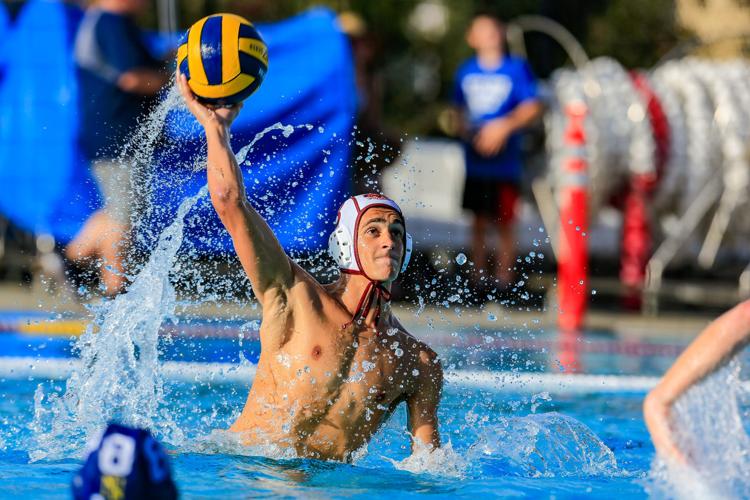 ushers came up just short of their fifth straight league title under head coach Mackenzie Anderson, finishing 16-7 overall and second to Cardinal Newman in the VVAL at 10-2 after sharing the title with the Cardinals a year before.
"Nico has a very high water polo IQ and drive to succeed," Anderson said. "He truly loves this game and his commitment to the sport is at another level."
D'Angelo's swim/dive season didn't last long due to the coronavirus pandemic. But in a 96-72 VVAL road win over Justin-Siena at Napa Valley College, he won the 200 freestyle in nice sub-two-minute time of 1:59.90.
Fabio Perez
The play of Perez last fall was key for the Saints as they turned in their best season in over a decade.
He scored 9 goals and dished out 5 assists to help lead St. Helena to a 10-4 record in the North Central League I and a 14-6-1 record overall.
Perez was the lone named to the All-NCL I Second Team and was selected as one of five finalists for Napa County Newcomer of the Year.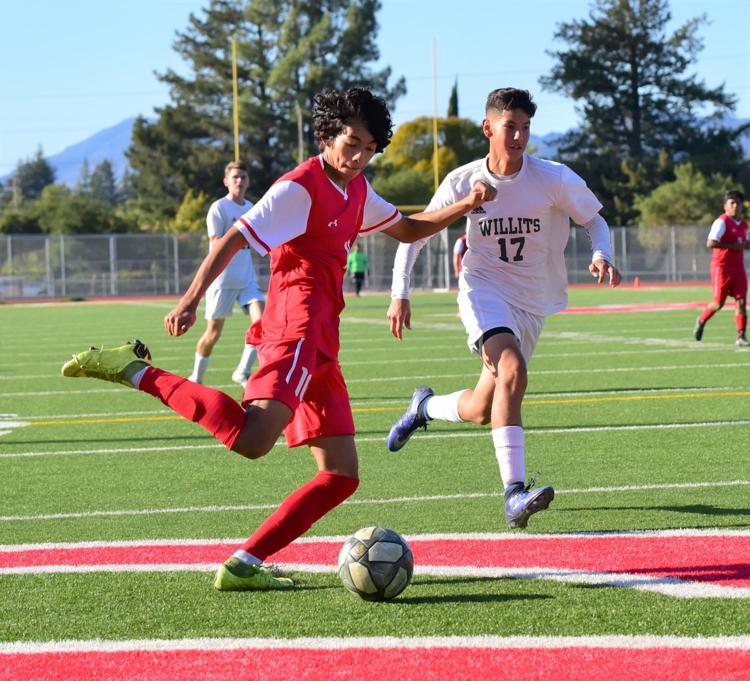 St. Helena head coach Ozzie Gallegos has high hopes for Perez next season.
"He was one of our best players overall, if not our best," Gallegos said. "He was a big threat on top and with his playmaking ability and made us compete in every game. Against Eureka (in a 4-1 playoff-opening win), even though he didn't find the net, he was responsible for holding the midfield with Raphael (Nadalie) and keeping Diego (Mora) in on the attack. He will be making a big push for league MVP next year."
Ronald "Jordan" Hamilton
A two-way starter on the line, Hamilton finished as the Wolves' second-leading tackler with 65 wraps, including 39 solos, and was named to the All-Vine Valley Athletic League Second Team on defense.
Meanwhile, his blocking helped American Canyon average 350 yards offense per game.
"He dominated the line on both sides," football head coach John Montante said.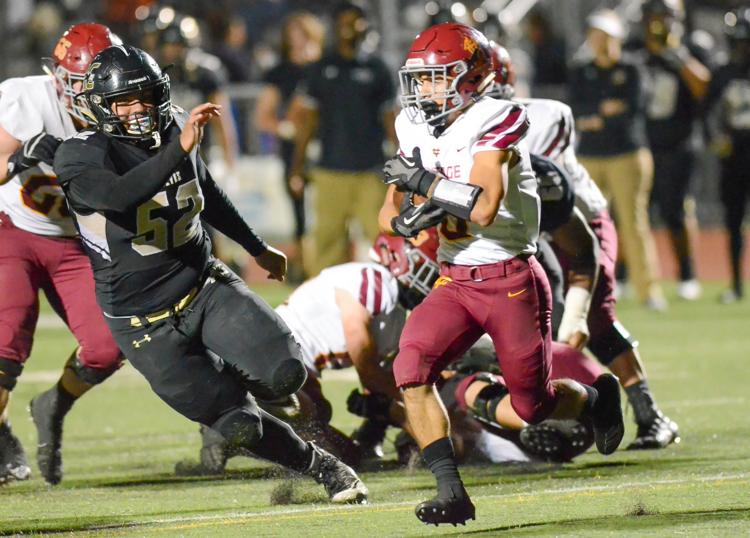 The only Napa County player named to the Cal-Hi Sports Preseason Redwood Empire Football Team, Hamilton made more happen on the field than just tackles.
In the season opener in Antioch, he deflected a Deer Valley pass that teammate Ezekiel Anderson intercepted. In a key VVAL game against Vintage, he returned a blocked field goal into Crushers territory to keep the Wolves in the game late. In a close loss at Justin-Siena, he was able to sack prolific passer Hudson Beers.
The Wolves qualified for the North Coast Section Division III playoffs by tying Napa High for second place in the VVAL at 4-2, and finished 8-3 overall.
Watch Now: Cloth face covering do's and don'ts.
Get in the game with our Prep Sports Newsletter
Sent weekly directly to your inbox!