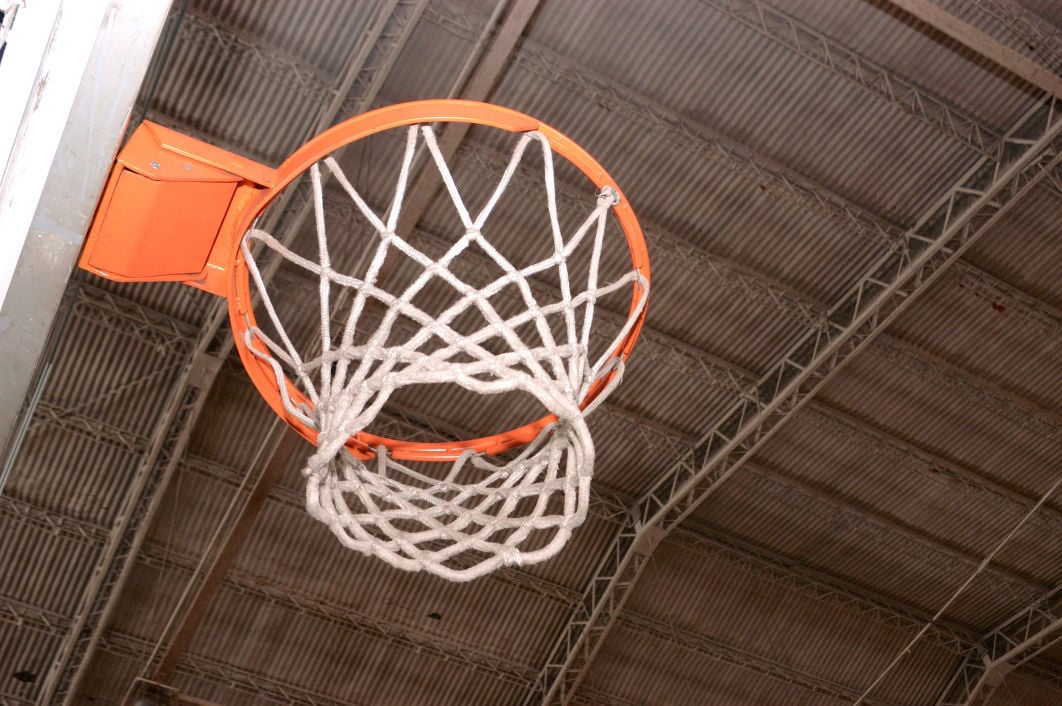 The Napa Christian girls basketball team won its Small School Bridge League opener over visiting North Hills Christian of Vallejo on Monday, 47-43.
Lone senior Breck Hearn led the Knights (1-1 overall) with a triple-double of 29 points, 10 rebounds and 10 steals. Junior guard Elana Pang added 10 points.
"We played kind of a sloppy game coming out of the (holiday) break, and we were only able to suit up six players, which made it bit of a challenge," Napa Christian head coach Darren Smith said. "We're a young team with a lot of room to grow."
Justin-Siena falls to 0-2
The Braves defeated Mt. Eden 41-24 in their Foundation Game, a fundraiser that doesn't count toward records, on Nov. 26. Justin-Siena built a 14-7 lead over the visitors from Hayward by the end of the first quarter.
Mt. Eden cut its deficit to 19-13 in the second quarter, but the Braves outscored the Monarchs 16-2 in the third to take a commanding 35-15 lead.
Isabella Wright led Justin-Siena with 20 points and 8 rebounds and added 2 steals. Samai Wilson had 6 points and 8 rebounds. Also contributing were Cassie Richardson (5 points, 3 rebounds), Charmaine Griffin (4 points, 4 assists, 2 rebounds), Mary Heun (2 points, 4 rebounds), Gabi Richardson (2 points, 3 rebounds), Lexi Rosenbrand (2 points, 4 rebounds) and Alyssa Curtola (4 assists, 3 steals).
On Saturday in Kentfield, Marin Catholic defeated the visiting Braves 57-19.
Justin-Siena trailed the defending Marin County Athletic League champions just 15-10 after one quarter and 24-15 late in the second quarter. But the Braves went cold offensively after that and didn't score again until the fourth quarter.
You have free articles remaining.
Justin-Siena's leaders were Wright (6 points, 2 rebounds), Rosenbrand (3 points), Griffin (2 points, 4 rebounds), Heun (2 points, 2 rebounds), Cassie Richardson (2 points, 4 rebounds), Wilson (2 points, 4 rebounds) and Curtola (2 points, 3 rebounds).
"Right now, we are struggling to score points," Braves head coach Andrew Bettencourt said. "The kids are working hard and will continue to, and we are confident that we can turn this around."
Varsity Boys
The Crushers improved to 3-0 with Monday night's home win, as Imani Lopez led them with 28 points. Josh McCormick added 15 points, Blake Murray 13 points and 10 rebounds, Ethan Hemmerlin seven points, and Josh Kho two points.
Prolific Prep improves to 11-0
Napa-based Prolific Prep of Napa Christian won two games at the Thanksgiving Hoopfest in Dallas, Texas over the weekend, improving to 11-0 overall.
The Crew downed Lancaster (Texas) 69-47 on Friday night, with senior guard Jalen Green netting 18 points and 10 rebounds, senior guard Nimari Burnett collecting 17 points and 7 assists, and sophomore guard Jordan Pope going 4 for 6 from 3-point land en route to 14 points.
On Saturday night, Prolific Prep defeated St. Mark's High School 57-44 at American Airlines Center in Dallas, where Green had 19 points and 9 rebounds, sophomore forward Mouhamed Gueye grabbed 12 rebounds, and Burnett dished 5 assists.
The Crew played both games without senior starter Mawot Mag, a Rutgers signee who suffered fractured bones in his face and is out 6 to 8 weeks, junior Fallou Cisse, who was nursing a groin injury, and 6-foot-11 freshman Pierre Geneste, who has an ankle injury that will keep him out for a month.
Prolific Prep will face Hillcrest Prep on Thursday in Scottsdale, Arizona, a game that will be aired on ESPN2. The Crew will then head to Benton, Kentucky to play Our Savior Lutheran on Friday and Orangeville Prep on Saturday in the Marshall County Hoopfest.
Get in the game with our Prep Sports Newsletter
Sent weekly directly to your inbox!