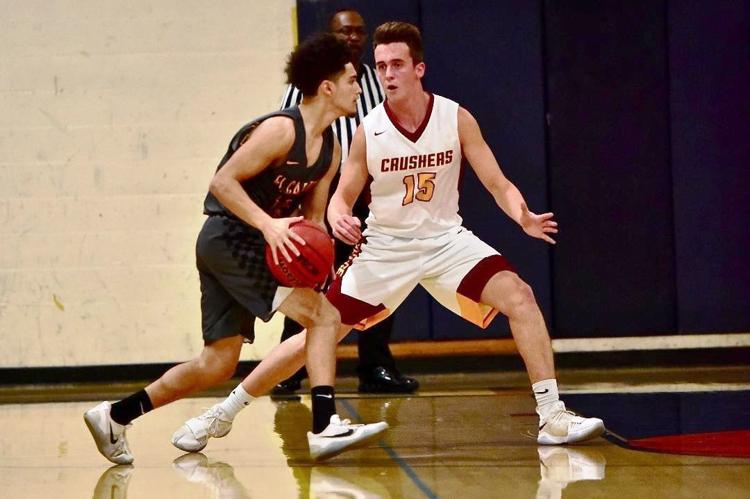 The Vintage High boys basketball team fell to 0-2 on Thursday evening, suffering a 64-44 loss at the hands of El Capitan-Merced in the opening round of Wine Valley Tournament at Napa High.
Grant Polk had 10 points and eight rebounds to lead the Crushers, who couldn't overcome a whopping 12 first-quarter turnovers that put them in an 11-0 hole from the onset.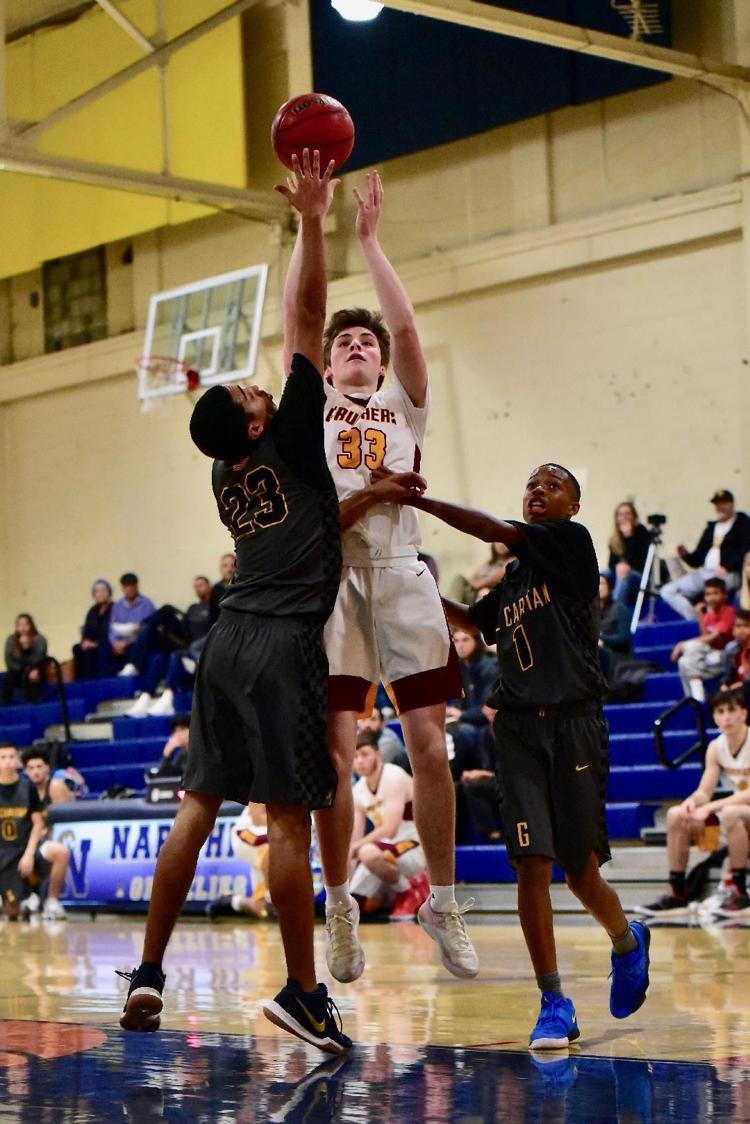 "We're just trying to figure things out right now," Vintage head coach Rob Johnson said of his team's early season performance. "We had a lot of guys graduate last year who took a lot of shots, so our guys need to figure out who is going to shoot when."
With only six returners from last season, Johnson has a youthful team to coach up that is full of what he called "raw energy." Unfortunately for Vintage, however, that raw energy backfired early when the Crushers were sped up by El Capitan's intense full-court pressure defense.
"We haven't seen much of a full-court press like that," Polk said. "We worked on it a little bit in practice, but we weren't quite getting it. But then, after the first quarter, we started to calm down and slow up our passes and were able to pick apart the press better."
Added Johnson, "We have some anxious guys who want to attack when they see a small gap. They just need to take their time, slow down and read."
As the Crushers began to react more positively to the Gauchos' constant pressure, they chipped away at their deficit slowly.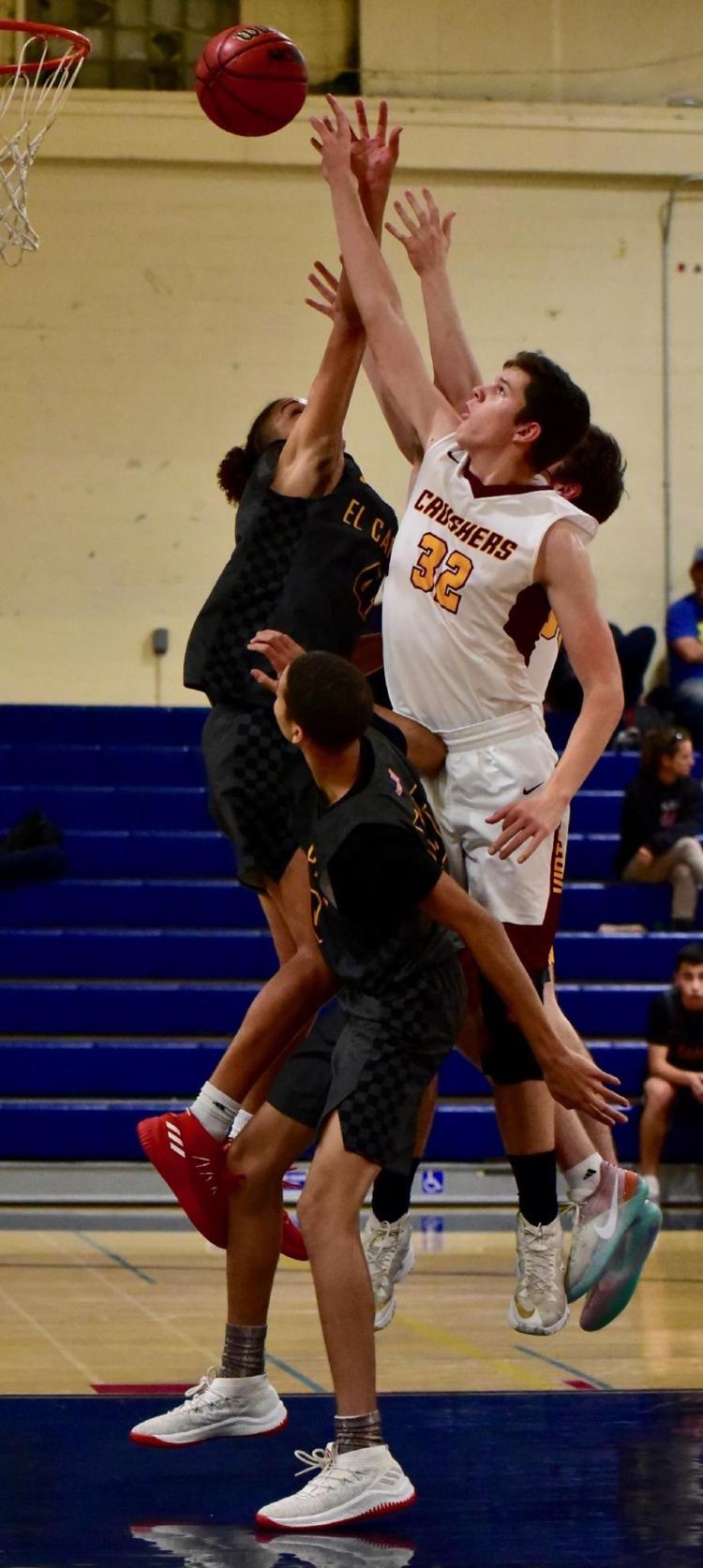 Coming out of the second half trailing 27-18, Vintage began to flip the script by forcing multiple turnovers by El Capitan (1-0). The Crushers rallied back to within six points when Polk corralled a pass from Max Phipps in the paint and hit a drop step post-move in the lane, converting a layup while drawing a foul.
But Gauchos stars Marcus McCutchen and Dillon Greenwood turned up the heat offensively and helped push the lead to 62-37 in the fourth quarter. The duo nearly outscored the Crushers themselves. McCutchen controlled the game and led all scorers with 23 points, while Greenwood chipped in 15 despite both players sitting for the latter portion of the fourth quarter.
A 6-foot-5 point guard, McCutchen had a decided height advantage over the smaller Vintage guards that allowed him to muscle his way toward the basket and get multiple second-chance points off putbacks in the paint.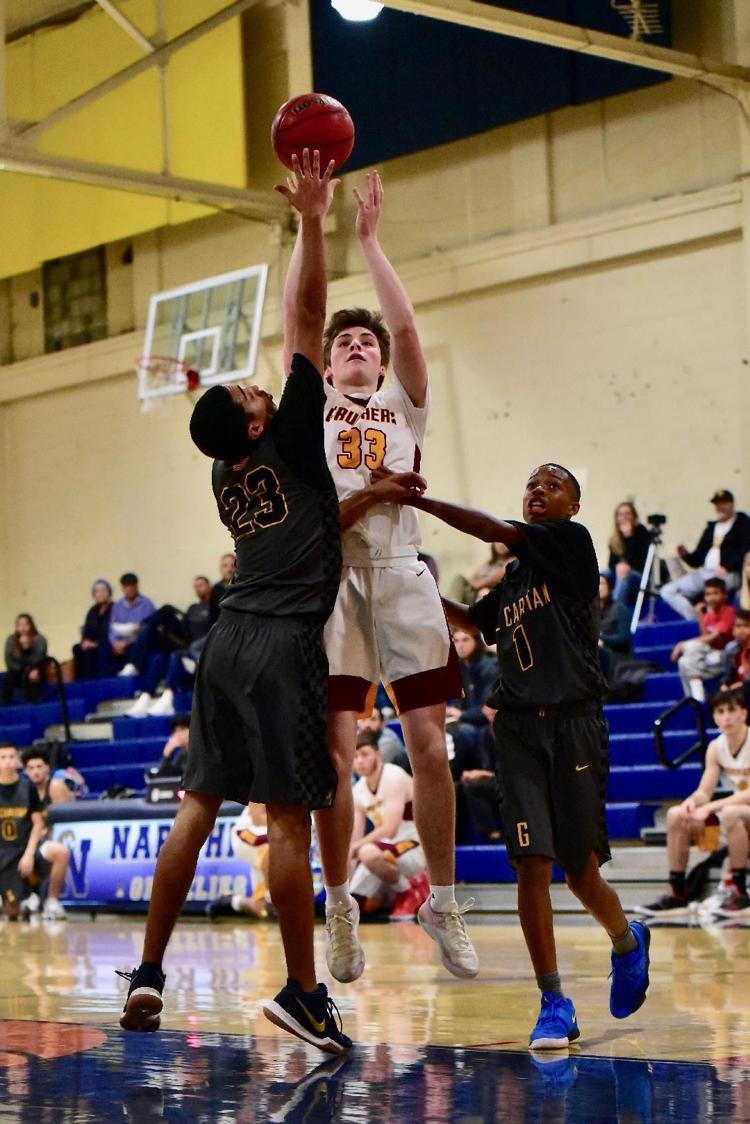 "We had to recognize that (McCutchen and Greenwood) were their best players and we had to try to shut them down using our best defensive guards," Polk said. "They were able to lock them down a little bit, but we still had a tough time stopping (McCutchen) because he's a really good driver."
While senior Hunter Gutierrez (eight points, one rebound, one assist), junior Blake Murray (six points, three rebounds) and sophomore Logan Nothmann (five points, three rebounds, two assists) helped keep Vintage in the game for most of the contest, they were unable to overcome the Gauchos' dynamic duo.
After losing their first two games by double-digits, the Crushers will try to right the ship and grab their first win on Friday at 5:30 against Kennedy-Richmond as they continue on in the six-team, round-robin tournament.
The results of Napa High's later opener against Kennedy were not available before press time.