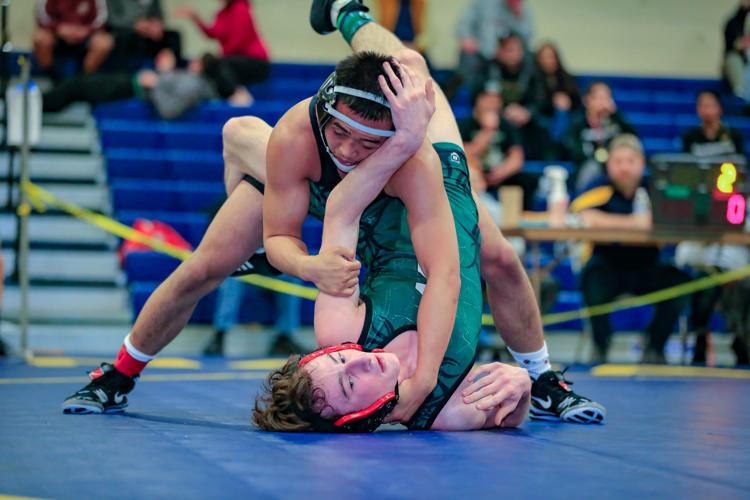 With no subsection meets in the North Coast Section, the pressure was on for wrestlers competing in the first-ever Vine Valley Athletic League Championships on Saturday at Napa High's Messner Gym.
While members of the Sac-Joaquin Section through last year, wrestlers at American Canyon, Napa and Vintage needed only top-four or top-five league finishes in their weight classes to keep their seasons alive.
But only the top three at each weight moved on at the VVAL meet, straight to the Feb. 15-16 NCS Championships at James Logan High in Union City. So the gym was littered with athletes pumping each other up, cheering each other on and consoling one another after tough losses.
In the first year of the new league, the Sonoma County schools grabbed initial bragging rights over their Napa County foes, as three of them finished among the tournament's top four in scoring.
Petaluma walked away with the VVAL title, with 205 points on the day. The Trojans were followed by Casa Grande (194), Napa (148), Sonoma (132), Vintage (116), American Canyon (107.5) and Justin-Siena (54).
Although American Canyon and Justin-Siena at the bottom team-wise, each school will be represented at sections by a VVAL champion.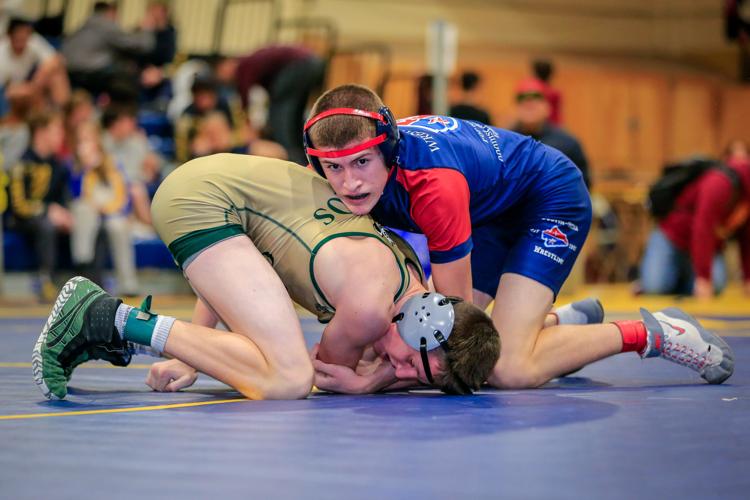 Justin-Siena sophomore Jacob Guiducci grabbed first place in the 122-pound bracket by defeating Casa Grande freshman Ryan Naugle with a hard-fought 4-1 decision.
"It feels nice to be the champ," Guiducci said. "I faced (Naugle) one time before and it was pretty close. We're definitely pretty evenly matched."
While Guiducci also qualified for NCS in last year's Marin County Athletic League tournament, his heart is set on bettering his 2018 performance.
"I went to NCS last year, but unfortunately I didn't make the second day," he said. "This year, my goal is to hopefully make that second day and show that I've improved."
Although the 28 tournament finalists included 12 from Napa County, the only other local champion was American Canyon 134-pounder Aaron Villa Carlos.
The senior dominated his match against Sonoma Valley senior Macklyn Liss, jumping ahead 8-0 in the first period before winning on an emphatic technical fall in the second period.
"It feels great. That makes me the first ever to win this in our new league tournament," Villa Carlos said. "It feels good knowing my name is going to be in the books."
While Guiducci has his eyes set on simply making it to Day 2 at NCS, Villa Carlos' eyes are fixated higher.
"I know I can make it to state," he said sternly. "I have all the fundamentals. I have all the experience and I'll wrestle anyone in front of me.
"I know where I'm supposed to be."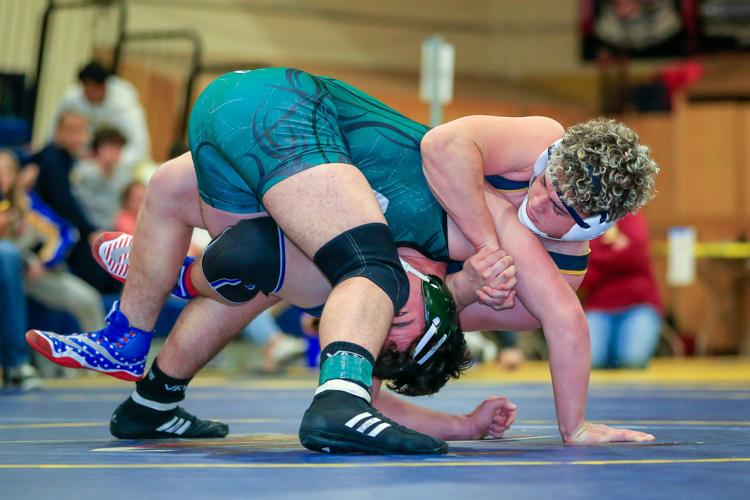 While Napa High was unable to win any championships, the Grizzlies finished as the top team in the county due in part to second-place finishes from Roberto Navarrete (140), Manuel Infante (147), Brady Bledsoe (172), Chase LaRue (184) and Emilio Deianni (197).
Placing second for Vintage were Tucker Lanoue (154), Antonio Macedo (162), Dominic Smith (222) and Konrad Fiske (285), while American Canyon's Elijah Beronilla (115) also fell in his championship match.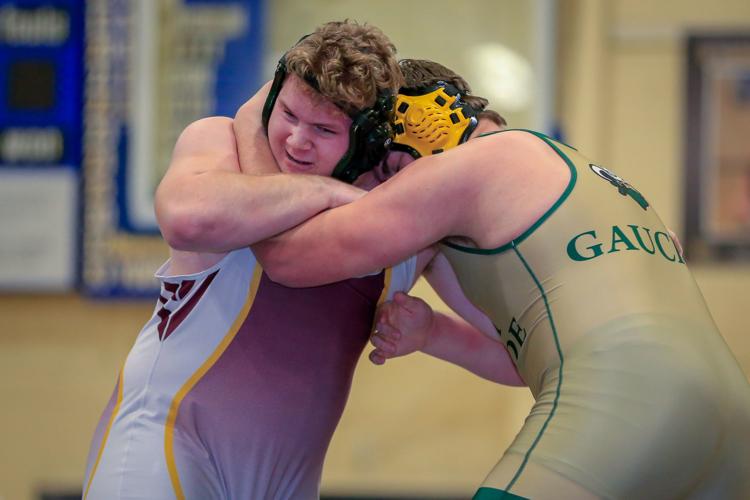 Earning section-meet berths with third-place finishes were Napa High's Benito Saldivar (122), Marcus Lex (222) and Cole Lex (285), Justin-Siena's Cooper Cohee (106), American Canyon's Devin Garingarao (128) and Vintage's Saul Valle (172).