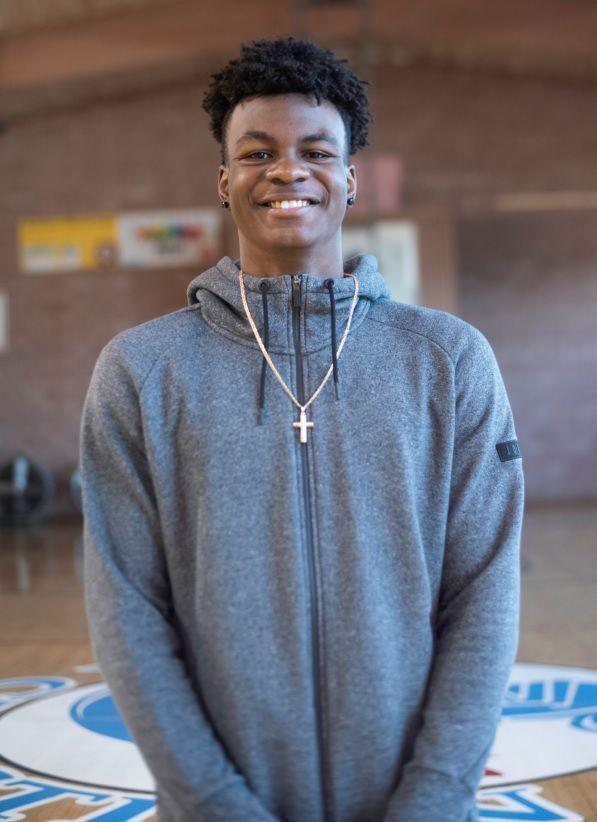 Alimamy Koroma is from Freetown, Sierra Leone, in West Africa. Emanuel Miller is from Toronto, Canada.
They are both with Prolific Prep Academy of Napa and students at Napa Christian Campus of Education.
"Two or three years ago, I didn't even think that I would leave Sierra Leone," said Koroma.
"Just coming here has been a huge success for me," said Miller, who plays for Golden State Prep, a fifth-year post grad team that is affiliated with Prolific Prep. "Coming here, the main focus was to develop my game into the next stage."
Prolific Prep on Tuesday announced at a national letter-of-intent signing ceremony that Koroma and Miller will each be playing in college basketball programs next year.
Koroma, a 6-foot-8 power forward, will play at Cal Poly-San Luis Obispo. The Mustangs play in the Big West Conference. Koroma is averaging 9.3 points and 6.7 rebounds per game.
Miller, who at 6-foot-8 can play multiple positions, will go to Virginia Tech and play for the Hokies. Virginia Tech plays in the Atlantic Coast Conference.
"It's been a dream of mine," Koroma said after Tuesday's practice at Napa Christian. "It's awesome. I'm really appreciative.
"It's something that I promised my mom (Salimatu Koroma) before I left, that I would get a degree."
Both players will receive athletic scholarships.
Prolific Prep is off to a 7-1 start. Last week, the Crew won their opening game at Duel in the Desert, 79-51 over Veritas Prep at Arizona Christian University in Phoenix.
Prolific Prep suffered its first loss of the season, 61-59 to Hillcrest Prep South.
Koroma recently visited Cal Poly, where he said he was welcomed by players, coaches and staff.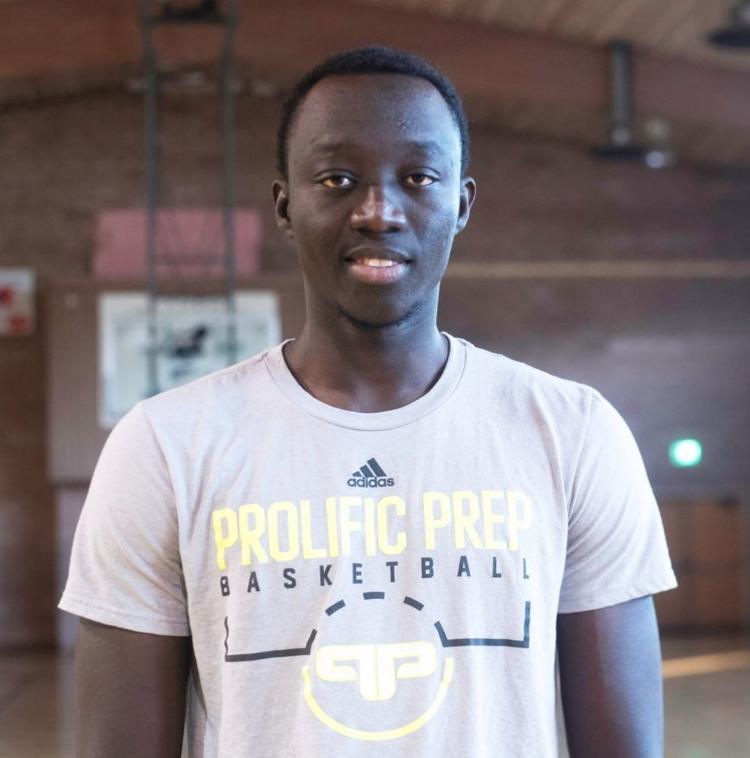 "They just embraced me," he said. "They wanted me to be a part of their family. I wanted to be there.
"I'm so appreciative of everyone, from Billy (McKnight, Crew head coach) to my whole team, my host family. They have helped me so much. They're the main reason that I'm here and the main reason this has even happened."
Cal Poly announced Koroma's signing on its website.
"(Alimamy) is a big, strong and skilled player and I love his competitive nature," Cal Poly head coach Joe Callero said in a story on the school's website. "He's an excellent passer and can also hit the open 3-pointer. He has the personality and passion that will fit perfectly with our team and the Cal Poly community."
McKnight expects that Koroma will be able to contribute immediately at Cal Poly.
"I am just so excited for him," said McKnight. "I'm just really proud of him. He's come over here and he's worked his way into a full scholarship at San Luis Obispo. It's just really an incredible story."
Prolific Prep plays in The Grind Session, a circuit of elite national high school basketball events throughout the winter. The Crew is entered in 11 events during the season and plays one of the toughest schedules in the country.
Prolific Prep is ranked in two national polls: No. 20, according to prepcircuit.com, and No. 82 in the MaxPreps.com 2018-19 preseason Top 100.
Miller played high school basketball for two years at La Lumiere School in La Porte, Indiana and two years at Bill Crothers Secondary School at Unionville, Ontario, Canada.
"Ever since I was a kid, I always told my family, my brothers, my friends, that I always saw myself playing in the ACC. I consider myself the best, so I always want to play against the best," said Miller. "That's the conference I always wanted to be in."
Miller visited Virginia Tech last month.
"The second I stepped foot on the campus, I saw the atmosphere, I saw the teachers, the students. I just knew that it was such a family-oriented culture. I knew that was the spot for me," said Miller.
Golden State Prep, a fifth-year post grad team, "provides the ideal environment for student athletes who want an additional 'gap' year to develop their basketball skills, mentality, and body in order to be best prepared for college basketball," according to prolificprep.org/gsp.
"It's been a great experience for me. It's only getting me better," said Miller. "My shot is looking a whole lot better. I'm shooting with more confidence and form."
Miller also plays for the Canadian National team.
"He's really a heck of a player," said McKnight. "We've been able to help him here with some things. His past coaches deserve a lot of credit and of course he does, too, for his work ethic and getting himself to the point where he can commit to a great basketball school like Virginia Tech."