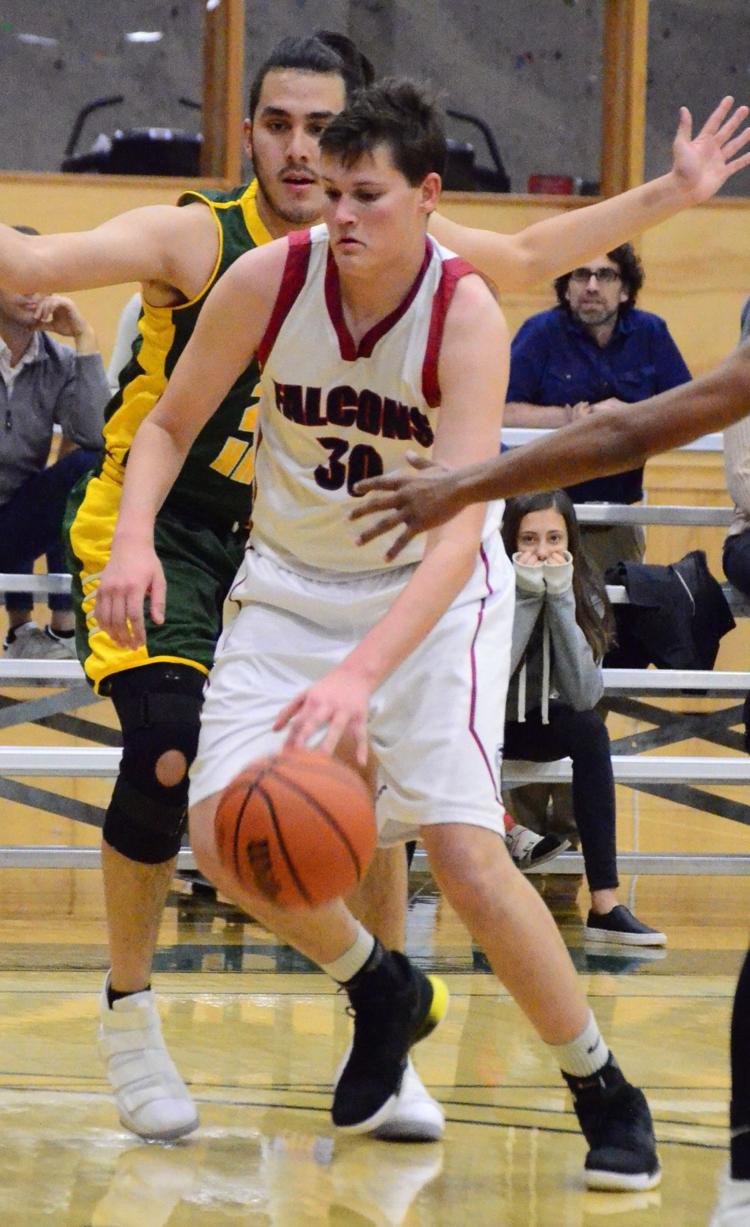 Becoming a high school basketball head coach is usually a dream to pursue after one's college years, not during them.
Joe Jordan is living it while still in his junior year at Pacific Union College, coaching the PUC Prep boys team.
It's not the first coaching position for Jordan, who played three seasons of basketball for Mount Vernon High – just north of Seattle, Washington – after attending Skagit Adventist Academy from preschool until 11th grade in nearby Burlington.
"I have always loved sports since I was little and basketball was the sport I grew to love to play the most," he recalled. "I had a couple of minor coaching roles around my senior year of high school and I really liked to coach.
"The athletic director at PUC Preparatory School (Matthew Lee) happened to be my old P.E. teacher from middle school and high school and knew I had coached before and that I had a love for the sport, so he offered me the job. I enjoy doing many extracurricular activities while I am at school and try not to procrastinate my studies so that I have time to do as many extracurricular as I can, like coaching."
His Falcons (0-4) are young overall – four freshmen, a sophomore, three juniors and two seniors – and were looking to get their first win Tuesday night against visiting El Sobrante Christian.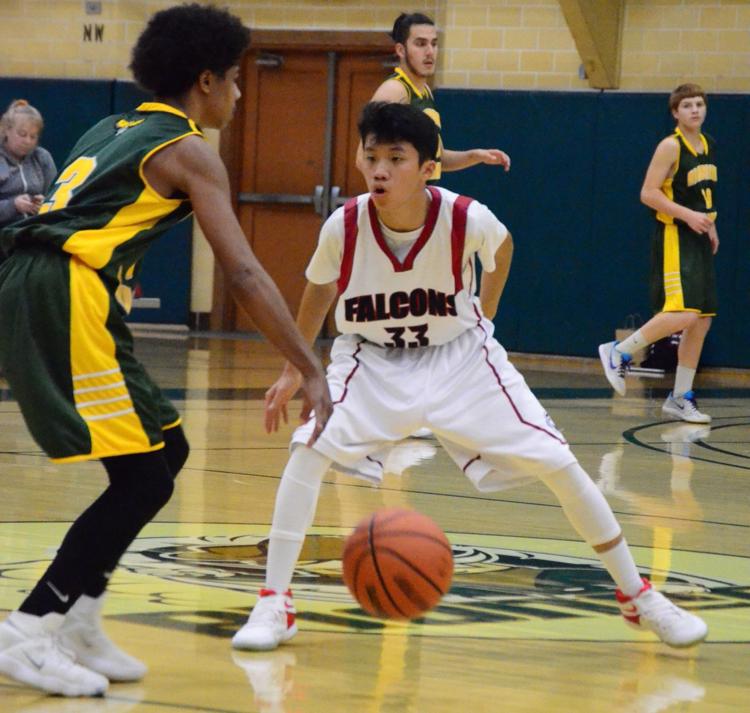 Their captains are seniors Andrew Bussell, a 6-foot-6 center who leads the team in scoring, and Skylar Yeager, a forward-center. Junior guards Ernie Assavapisitkul and Howie Huang are second and third in scoring, respectively.
"Andrew is fundamentally sound in about every aspect of the game. He has one of the highest 3-point shooting percentages on the team as well as points in the paint. He also contributes many rebounds and assists in our games," Jordan said.
"Ernie and Howie are our starting guards and they really set the intensity level for the team and account for a lot of our assists."
The other junior is forward Justin Row, while sophomore Adam Parker is also a forward. The freshmen are forward James Han and guards Michael Carreon, Ethan Davis and Ben Maia.
Jordan, 21, graduated from high school in 2015 and plans to graduate from college in 2019 with a bachelor's in business administration degree in accounting. But he wants to have a career in law enforcement.
He said he's attending PUC because his mother teaches in the Adventist system he has academic grants that cover his room and board.
"Pacific Union College gave me the opportunity to come to school here with essentially a full ride. So while I want to go into law enforcement and most law enforcement does not even require a college degree, I couldn't throw away a cheap education," he said.
"I found out that I really enjoy accounting and am naturally good at it. So I decided to major in accounting since PUC does not offer any criminal justice degrees. If law enforcement does not work out, I will go into accounting."
He hopes to keep coaching when he begins his career.
"Ultimately, I want to coach middle school basketball on the side," he said. "I love how coaching can be very rewarding, especially at younger levels."
As for this season, it's been a learning experience for Jordan. The average score in the Falcons' four losses has been 64-32.
"My senior year of high school, I was an assistant coach for a fourth grade AAU team. Later that season, I coached a freshman C-team in a spring league," he said. "That was all the coaching experience I had."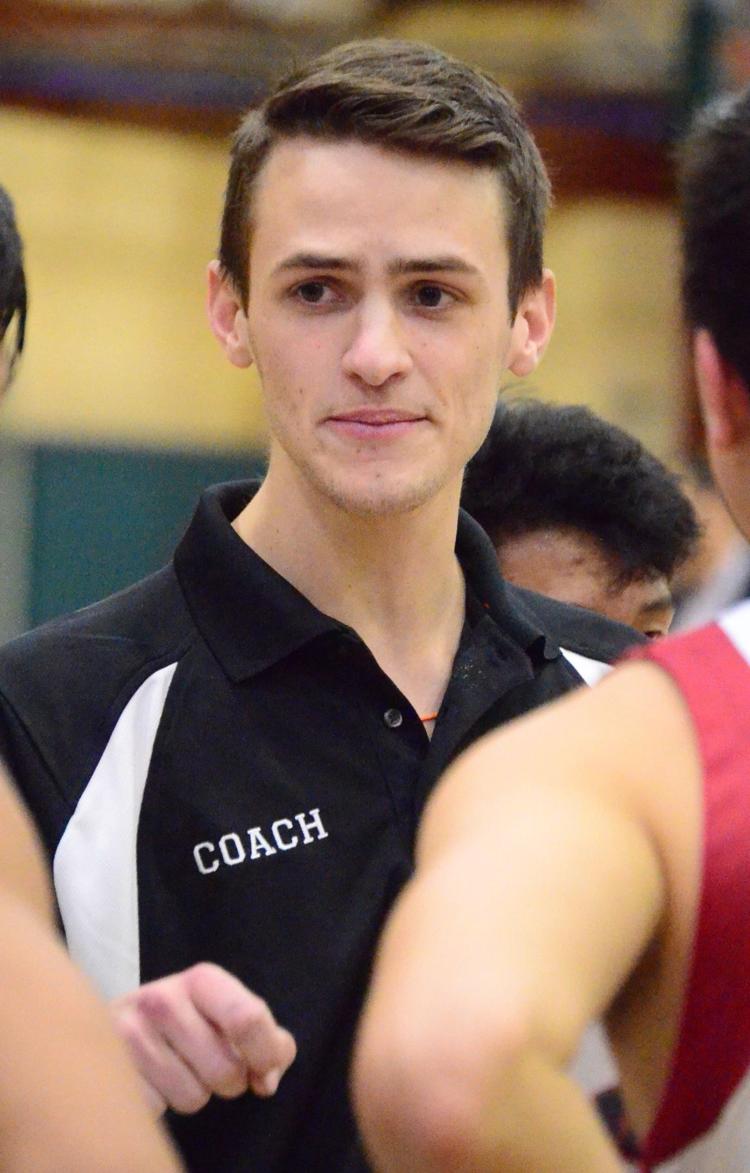 But he said former Napa Christian standout Matt Rembold, now in his sixth season as PUC Prep's girls head coach, has been a big help.
"Matt helped me early on in my season, as I had never had the full responsibility of planning every aspect of coaching," Jordan said. "He helped me get some ideas about different offenses that would work well, and from that I molded those offenses to best fit my team. He has also given me advice on how to keep the players focused in practice, as I am more used to working with younger kids."
He said assistant coach Ty Bussell, Andrew's father, has also been a great help.
"He is very (knowledgeable) when it comes to subbing players and other in-game decisions," Jordan said. "He also helps me keep my calm if I get frustrated at officials."