PALO CEDRO — The Calistoga High volleyball team learned Wednesday that all good things must come to an end.
The Wildcats' magical run through the postseason, which included Calistoga's first section title in any sport since 1999, ended in the first round of the CIF Northern California Div. VI playoffs with a 25-7, 25-10, 25-15 sweep at the hands of No. 4 seed Redding Christian at Redding Christian High School.
The fifth-seeded Wildcats (13-10) fought hard to keep their season alive but were ultimately overmatched by the Lions (29-3).
"Not our best game, by far, so of course that's always disappointing," said Calistoga head coach T'Anne Butcher. "Of course we wanted to leave here going to the next round. That being said, I just told the girls that this is the best season I've ever had so far coaching in six years, by far, and it's the furthest the school's ever gone in 100 years, so there's not too much to complain about."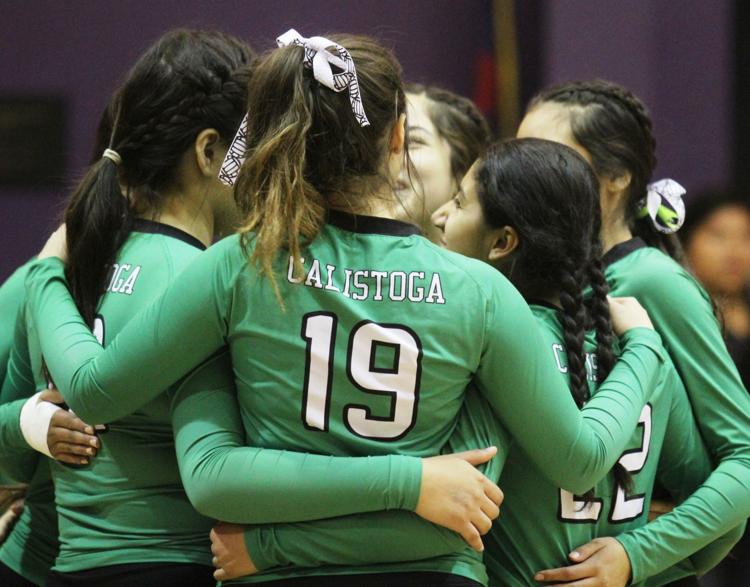 The loss snaps the Wildcats' five-game win streak, which began back on Oct. 16 and ran straight through the CIF North Coast Section playoffs. The Wildcats seized the attention of the town of Calistoga during their improbable postseason run.
They earned the No. 8 seed in the NCS Div. 6 bracket and toppled the No. 9, No. 1 and No. 4 seeds before defeating No. 10 Jewish Community in four sets in the championship match in front of a packed gym at Calistoga High.
The Wildcats still consider their season an overwhelming success because of that title and added that Wednesday's loss doesn't hurt as bad since because of what they've accomplished this year. They obviously wanted to advance to the next round, but are more than happy with how their season played out.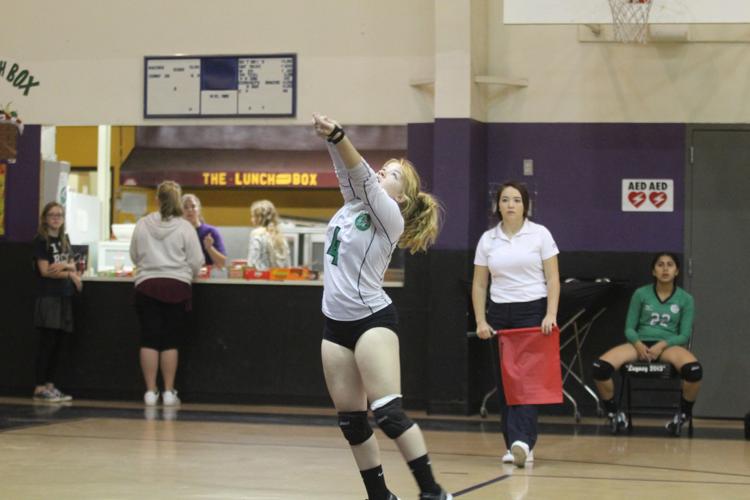 "Honestly, we've come so far. It's been volleyball 24/7, like non-stop – I haven't had a full eight hours of sleep in a really long time," said junior Litzy Infante. "I honestly consider this volleyball team my family. We've gotten so close, we see each other every single day. This has been an amazing journey, definitely an unforgettable journey. I'm glad I was able to experience it with all these people."
Redding Christian has had an incredible season of its own, going 8-0 in its league and making it all the way to the Northern Section championship game. Their 30 wins are the most the Lions have had since 2005, when they won 37 matches.
To their credit, the Lions looked every bit as good as their record indicated. They limited their mistakes and capitalized on missed Calistoga opportunities. The Wildcats played every set tough, but Redding Christian pulled away again and again.
"I feel like we didn't play our best tonight," said junior Vanesa Quiepo. "We did try hard and we didn't give up, but I know we could have done way better than we did today."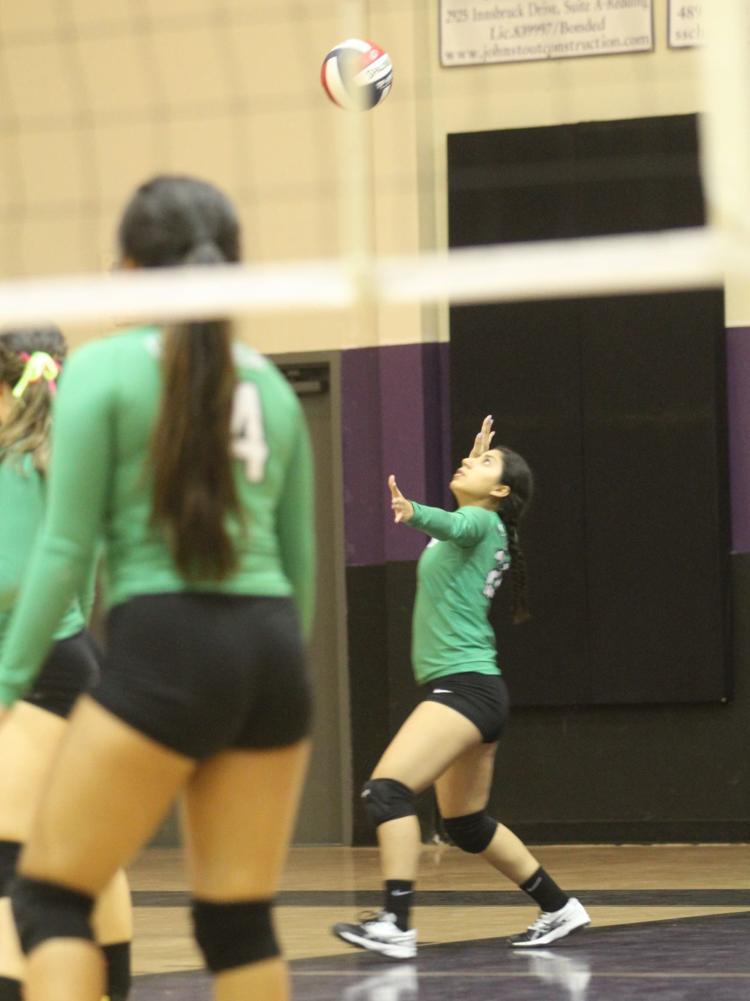 A long opening point was about all the consolation Calistoga could find during a rough first set that the Lions ran away with, 25-7. The Wildcats got off to a promising start, claiming the first point of the match after an extended rally. But Redding Christian surged to a 12-3 lead before the Wildcats called a timeout. The hole was too deep to climb out of, and the Lions took it going away.
The second set started much more positively but ultimately had the same result. The Wildcats jumped out to a 6-5 lead, prompting a Redding Christian timeout. The Lions then went on a run and created some distance, establishing a 16-9 lead. It was during that point when Quiepo hurt her left ankle and didn't return for the rest of the set. The Wildcats didn't look the same in her absence and dropped the set, 25-10.
Even down to their last set, the Wildcats never quit. They played the third set tight from the onset, but like the first two, faltered against the more aggressive Lions, who finished the sweep by taking the third set 25-15.
Even in defeat, Calistoga saw a silver lining: the Wildcats made this run without a single senior on the roster and are determined to return their entire team next season.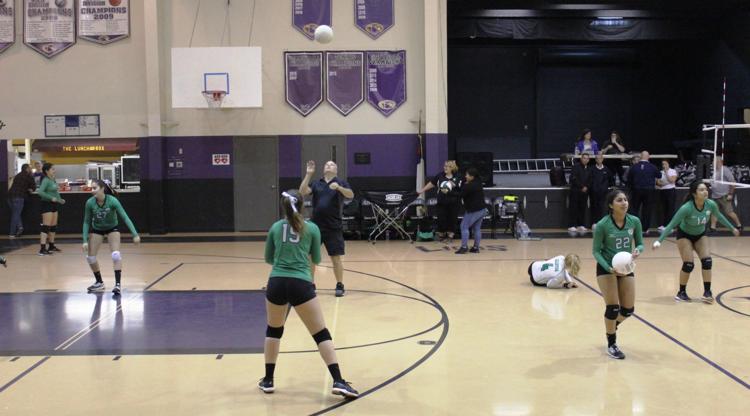 "We're going to be back next year for sure stronger, better; we know where we have to sure things up and it is a very young team – there's only three returning players from last year – so I'm psyched for next year," Butcher said.
Added Infante: "Next year is going to be a good year. We're all coming back, none of us are leaving. Now that we know we can do this, we can do better next year."