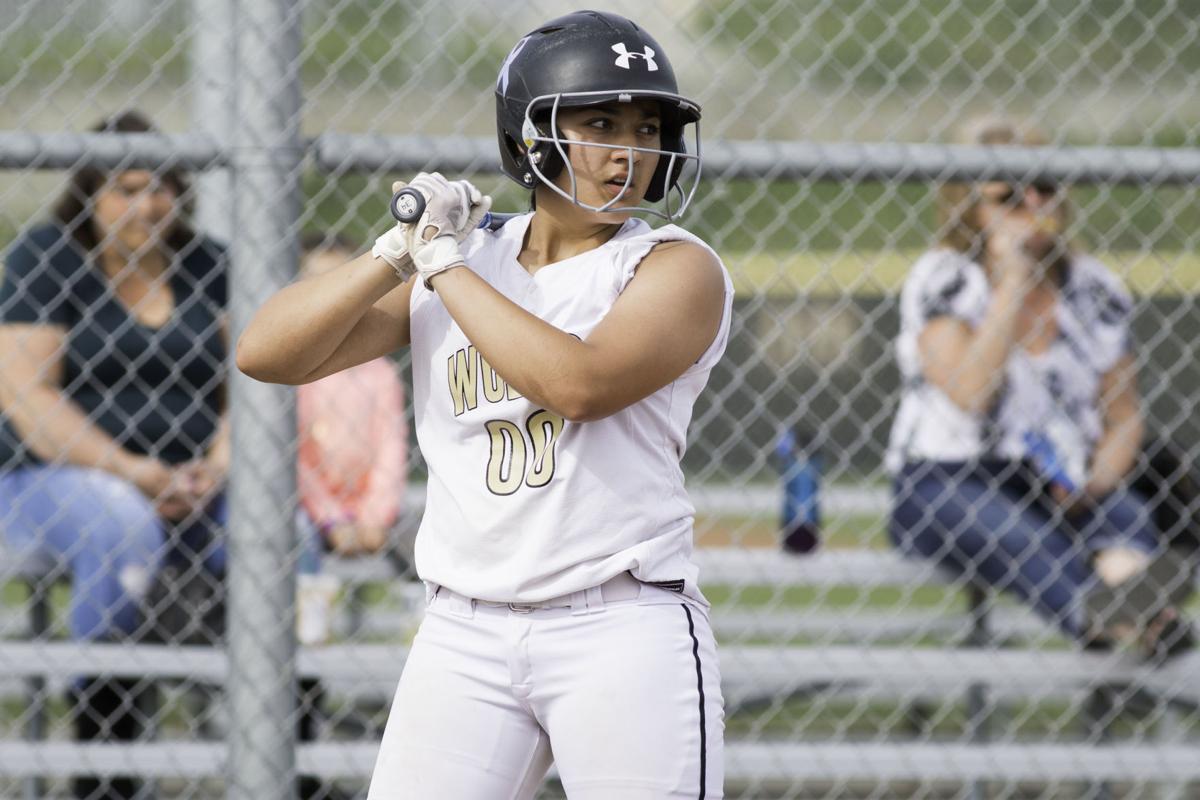 With the cancellation of the spring season for high school sports, the Napa Valley Register will recognize senior athletes over the next few months who have had their careers come to a premature end due to the coronavirus pandemic.
First up is American Canyon softball star Katherine Montuya, the Register's Napa County Co-Player of the Year in 2018 and lone Player of the Year in 2019. She's signed to play at UC Riverside next year, an achievement that would have been a source of pride for her late father, Jose, who passed away last June due to complications with experimental heart surgery.
Years on varsity: One year for volleyball, four years for softball
By the numbers: Entered senior year with school-record 23 home runs in her career with 68 RBIs, 91 hits and 39 stolen bases, 20 walks and just 17 strikeouts.
What was your reaction to the spring season being canceled?
I was really upset because I got a concussion in the beginning of this year at one of our games. So my season ended earlier than everyone else's. I was in denial when it first was announced, but I came to peace with it because I focused on the fact that I get four more years to continue to play.
What had you hoped to accomplish in your sport this spring?
I hoped to help bring the team to win its first league title and go on as far as we could've gone. Personally, I wish I had the chance to add on to my home run record set for the school and possibly win a league MVP title because those were the goals my mom and dad wanted me to earn by the time I graduated.
How has the coronavirus pandemic changed your life?
I have been getting more into physical fitness and mental fitness. I've also been getting my family more into fitness just to pass time and keep busy. Being home every day with my family has driven us up the wall. But at the end of the day, we are grateful we still have each other.
Best memory from high school sports?
My favorite memory of high school sports was when we brought my dad out to watch me play for the last time. The 12th of April was actually the one-year anniversary of that last time he saw me play. My team was a huge supporter in helping me deal with my father's illness and this year we were honoring my dad throughout season (with helmet stickers beating Jose's initials).
Have you picked up any new hobbies during shelter-in-place?
I've learned to cook some of my family's favorite meals. I cook some dinners for us on occasion, but it's hard to get every ingredient you need sometimes.
What do you miss most about sports?
I really miss working out with a team. My teammates turned into my friends and I wish I had the chance to feel that bond again.
Summer plans?
I hope that my summer season will not be cancelled because playing softball is most of my summer. The days I wouldn't be playing would be spent with my family and friends. I hoped to travel for a little just to see some exciting new things in life, but mostly I want to be practicing with friends again.
Fall plans?
I will be attending UC Riverside in the fall of 2020. I am excited for the future I have there and all of the new experiences I will get to have playing softball and furthering my education.
Coach says
First, let me say it was a pleasure and an honor being able to coach Katherine in high school softball. Her presence as a softball player will be missed on the field and in the dugout. She was like another coach on the field. The underclassmen have always looked up to her for leadership and encouragement. It will be different not being able to write Katherine's name in the lineup card moving forward.
As a coaching staff we feel for the girls and the season that could have been, but especially for the seniors, Katherine and Greta (Fast). We wish them the best in their future in college, and with Katherine playing at UC Riverside in the fall. Good luck and thank you for the memories. — Roger Harris, American Canyon Softball Head Coach
Contact Gus via phone at 707-304-9372 or email at gmorris@napanews.com. Follow him on Twitter @JustGusMorris.
Get in the game with our Prep Sports Newsletter
Sent weekly directly to your inbox!