Prep Wrestling
Storied St. Helena wrestling program on hiatus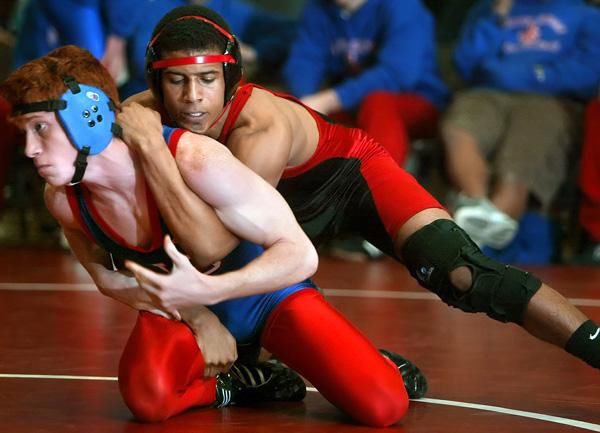 A decade ago it would have been hard to imagine a time when St. Helena High School would be devoid of a wrestling team.
From 1997 to 2007, the Saints won a Coastal Mountain Conference championship nine out of 10 seasons, and even captured a North Coast Section Class A title as a team in 2005 and 2006. In fact, they were two points shy of winning their third in a row in 2007.
Individually, the caliber of wrestlers was exceptional for a community of St. Helena's size. Countless athletes won individual league titles, advanced to section meets, and some even qualified for state.
They entered the program as freshmen – many with youth experience to boast – and stuck with it all four years.
But that glory has long since faded. Herschel Sandler, the coach who directed that dominant run, resigned after the 2006-07 season, citing personal reasons. Months after his departure, he was the subject of a toxic scandal that resulted in jail time.
Regardless of the residue Sandler's legacy left behind, St. Helena's wrestling program was never the same.
Over the last decade, the Saints steadily lost ground in the CMC, and no coach – whether it was Joe Luna, Matthew Coit or Roger Bubel – was able to breathe enough life into the program to resemble what it once was. The best league finish in the post-Sandler era was second in 2010 under Luna.
Now, after multiple years of barely scraping by, the program has finally folded.
St. Helena did not field a wrestling team for the 2017-18 season, pulling the plug on a sport that has been a staple at the high school for generations. It was laid to rest peacefully, with no real announcement declaring it was gone.
Very quietly, one of the loudest pieces of St. Helena's recent athletic history vanished from the high school level, and the chilling effect of that could stifle the sport's growth in the years to come.
The decision to drop the team
The path to this point branched from numerous directions, but all have contributed in varying degrees to the sport's decline in St. Helena.
The most glaring is participation.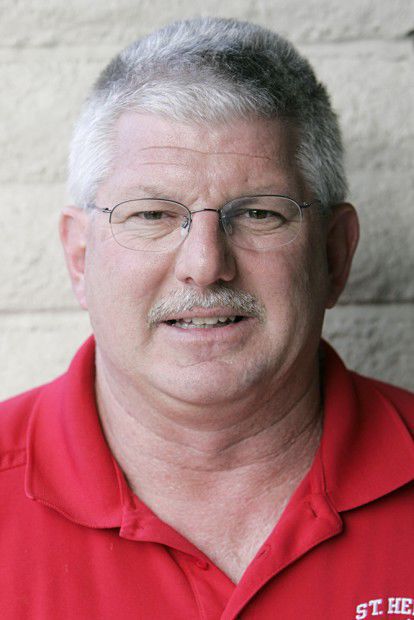 "There's no secrets," said St. Helena High School's longtime athletic director, Tom Hoppe. "We finished three seasons ago with one kid, two seasons ago with one kid, and last year with two kids. It's just hard to justify it when schools like Fort Bragg and Willits come down with a full team to wrestle and we have two kids that can wrestle."
That trend was also happening at St. Helena's Robert Louis Stevenson Middle School, which serves as the primary feeder program.
For whatever reason, whether it was the physical nature of the sport, the grind of the schedule, or the draw of other activities during the winter, participation fluctuated dramatically.
That's something Steve Solis, second-year wrestling coach at RLS, saw firsthand during his inaugural season in 2017.
"I think the biggest part – because I think we started out with 12 kids that came to practice – is the ease of children nowadays, whether it's wrestling or any sport, that they can quit," he said. "Once they start, they can quit. It's a whole different kind of culture. I'm an old guy – I'm 67. My parents would not have accepted (that). 'Oh you started it? If you don't want to wrestle the following year, that's fine. But you committed.'
"It's a slippery, slide-y slope about quitting at 11-, 12-, 13-, 14-years-old, about not being able to commit because of not (wanting to put in) hard work."
St. Helena High is one of the most southern schools in the CMC, which stretches from Covelo to Rohnert Park, more than 130 miles apart. In wrestling, most of the participating schools are spread throughout Lake and Mendocino counties, so traveling long distances is part of the process.
When only one or two athletes are involved, it becomes difficult to justify the fiscal part of the equation.
Before Bubel – the former Justin-Siena coach now back with the Braves as an assistant – took over the Saints' program in 2015, St. Helena's AD was already entertaining the idea of dropping the team. Over the years, Hoppe said he and SHHS Principal Ben Scinto held events to try and cultivate interest but nothing ever stuck.
And when the coaching search after Coit's departure in 2015 was coming up empty and wrestling interest already waning, the decision to drop the sport was gaining momentum.
That's when Bubel, a Napa resident and founder of the King of the Valley Tournament, jumped in. But as an off-campus coach with little traction Upvalley, he later conceded he wasn't prepared for what he took on.
"I love wrestling, and I wish the circumstances were different here in St. Helena," Bubel said last year. "The only reason I stepped in is because they were (considering) pulling the plug on the program after 65 years. You can't have just basketball (in the winter). There's a lot of kids that wrestle. It's a great sport."
There were two seniors, Alejandro Gutierrez and Selena Verbera, and junior Renny Aguilar on the 2016-17 roster. All three advanced to the NCS meet, but that's where each of their respective seasons ended.
Bubel also made it clear he was stepping down at the end of the 2017 season with the hopes another coach could step in and do what he couldn't. But there was only one potential returner in the high school ranks, and only a handful that completed an injury-plagued RLS season under Solis.
With other schools traveling hours to St. Helena for 10 minutes of live wrestling, naturally, concerns began to mount.
Eventually, the CMC asked Hoppe if he could guarantee seven or eight wrestlers. His response to the league was, "No," electing to forego another coaching search and cancel the next season.
When asked about the response from the students or if there were any prospective wrestlers inquiring about this year's team, Hoppe said, "No, none. Not one kid."
Larger look at wrestling participation
According to the National Federation of State High School Associations (NFHS), which looks at high school athletic participation each year, wrestling has seen a seven-percent drop in the U.S. since 2009-10.
Part of that might be due to the number of things clamoring for the attention of today's youth. In the sports world alone, the NFHS survey for '16-17 included almost 70 sports – nearly double the number surveyed in '09-10.
In fact, the NFHS saw an overall increase in athletic participation for the 27th consecutive year, making the decline in wrestling even more puzzling.
But compared to its local peers, St. Helena still stands out. CMC commissioner Robert Pinoli said it's been rare for participating programs to drop the sport entirely. Out of the 12 original schools, he estimated only two – including St. Helena – have dropped wrestling.
And none of those remaining can point to an era of sustained success like the Saints can.
"St. Helena has a fantastic program, and they run a great program in all their sports," Pinoli said. "It just goes and comes with the group of kids that you have. That's kind of a wishy-washy answer – but even football – numbers are up some years, numbers are down, and all sports are that way."
Potential revival
Wrestling could return in St. Helena. "If we got enough kids we'll definitely bring it back," Hoppe said, but to get to that point won't be easy.
To have a wrestling team play a league schedule, the Saints AD would have to notify the CMC in the spring of the previous school year. If a team was to form later in the year, in the best case scenario, it would squeeze in whatever competition it could on a "bye schedule," facing any willing schools in their open slot.
Of course, all that assumes the right coach has been hired and interest has returned.
"I'm not trying to bad-mouth anybody, but I think you need a special coach to turn it back around," Hoppe said. "I think that's part of it. I don't think the kids today, especially the kids up here, wrestling doesn't even spark their interest. They'd rather ski and snowboard in the winter than wrestle, honestly."
When Sandler was there, it was a different story. The program was appealing and was led by a self-motivated and future-minded individual.
"He was a very dynamic person with the kids; the kids really liked him. He was a wrestler," Hoppe said. "I think we may have had different kinds of kids then … I think the kids have changed a bit in that time. Herschel knew what kids to go after and got them in his program."
Recruiting is everything for small schools and, to make matters worse, St. Helena has seen its base drop since the Sandler era. The high school's enrollment has declined by some 100 students, to around 500, underlining the issue of second homes and non-permanent residents buying more and more real estate.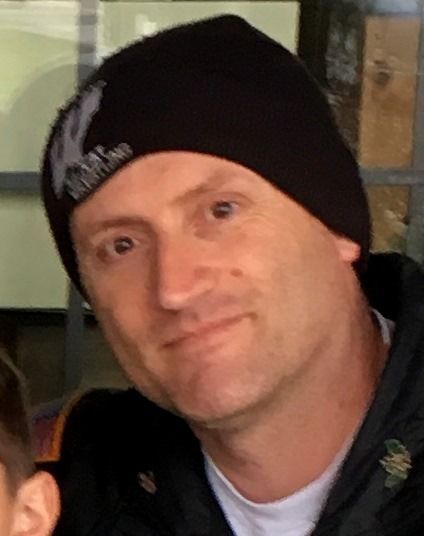 Justin-Siena co-coach Jason Guiducci faces similar challenges with his program. As a small private school in the NCS that usually competed with the Saints in dual meets and the King of the Valley, Guiducci said he was "bummed" to know they had lost a competitive opponent.
"We're definitely still struggling with (participation); we're not there yet," he said. "For four years, our staff has been working with these kids and we only have three returning seniors from that crop. So it's not like we're setting the world on fire when it comes to keeping kids involved with the sport. It's a very tough sport. It's a sport that chews kids up and spits them out, and it takes a very special individual. That being said, we try to do more than just making it about wrestling. Team-building is a huge part of what we do."
The Braves go out to eat after competitions. They do trail runs in local parks or hike in Point Reyes on competition-free weekends. One year, the team held its year-end banquet at Jump Highway, an indoor trampoline arena.
Guiducci even serves as an assistant coach on the JV football team, hoping to create that bridge at Justin-Siena like De La Salle and Vacaville have.
"It's a tremendous crossover," Guiducci said. "It's going to make Justin-Siena's football program better to have those kids."
But some years the football recruiting hasn't worked. And despite all the team-bonding opportunities, the grind of wrestling still chases athletes out the door.
At the end of the day, St. Helena is going to need a new generation to fall in love with the sport and build it back up, and that's where Solis comes in.
His family tree is littered with wrestlers, and the three-year Napa resident is leading an RLS team with decades of coaching experience in Castro Valley.
This week, RLS had signups for the upcoming season. Solis said 10 kids signed up and expects around 15. Open registration will continue over the next three weeks, so that number could be higher by the time practice starts.
For him, more so than the youth interest, it is the passion for the sport within the community. For it to be successful, Solis believes St. Helena has to embrace wrestling like it did during the Sandler era.
"Parents that have wrestled before, cousins that have wrestled before, fathers, daughters, sons, uncles, aunts, neighbors – it is an important part of the community," Solis said. "People have been wrestling in St. Helena, as I've heard, since the '30s. It's some kind of amazing. We know and I know that when St. Helena was at the top of its game for as small as the school is, they were really good."
The 67-year-old retiree said he will do everything he can to help revive the sport, but is adamant a younger person that can get on the mat and keep up with the rigors of effectively training wrestlers needs to take charge.
He said he would even help with the coaching search if that's all it took.
"If I knew that there could be a program and all we needed was to find coaches, that would be – in my brain – a part-time job," he said, "looking for coaches for the high school or looking to motivate people that are in the community to participate."
Many of the RLS participants are sixth- and seventh-graders, which bodes well for participation going forward.
But, with no high school team for them to graduate into, there's a ceiling in place and, to remove it, it's going to require a unique individual to emerge.
For years, St. Helena waited for this person and they never came. If they don't soon, it's not too far-fetched to imagine RLS could suffer a similar fate, and wrestling in a town that once hung banners year after year will be reduced to nothing more than horseplay in backyards.
"Where are these middle school kids going to when they're finished with their middle school and have been wrestling for three years," Solis said. "Are we going to tell them to forget wrestling? Who knows, out in the community could be a 10-year-old that could be the next Olympian or the next state champion."