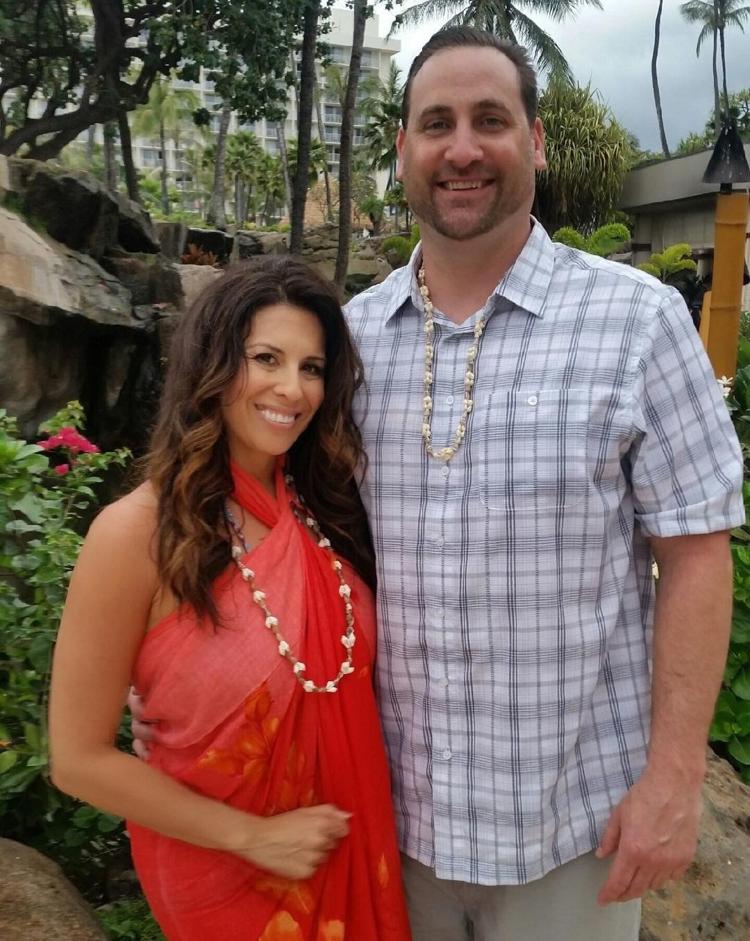 Brent Farris can still get up and down the court, but he doesn't have the young legs anymore. He doesn't jump like he did in high school and college.
But he is still playing basketball — at least once, sometimes twice a week — in a city league near his home in Kansas City, Missouri.
"I enjoy it. I've been playing a lot in the last couple of years," Farris, 45, said in a telephone interview on Sunday. "I do it for exercise and more than anything because I'm competitive.
"It's a big part of my life, something I've loved throughout the years. It's all the friendships and camaraderie that I've had along the way."
Farris learned a lot about the game from his coach at Napa High School, Denny Lewis, and continued playing basketball for two years at Napa Valley College and two years at Saint Mary's College in Moraga.
"Brent was absolutely the best player that I coached — hands down," Lewis said Wednesday. "The one thing that he had above anybody else was a complete game. He played offense. He played defense. He could go outside and shoot 3's with anybody.
"Just a pleasure to coach. He was the quietest guy, but he just got the job done. They were good years. Fun times."
Farris was all-everything in basketball for Napa – All-State, All-Sac-Joaquin Section, All-Superior California, All-Monticello Empire League and All-Napa County. He was honored as the MEL and Napa County Athlete of the Year. He was named to the All-West Coast Conference team for Saint Mary's.
Farris, a 1991 graduate, was elected to the Napa High Athletic Hall of Fame in June. He will be honored at a dinner and induction ceremony on Saturday at Embassy Suites Napa Valley. A social hour begins at 5:30 p.m. and is followed by dinner at 7 p.m.
"I'm really happy that he's being inducted into the Hall of Fame," said Lewis, Napa's head coach from 1974-2002 who is in the school's Hall of Fame. "Physically, Brent was one of the strongest players I've ever coached. He was an enjoyable player to be around."
Don McConnell (Class of 1964), Bill Merrell (Class of 1982), and Michael Yanover (Class of 2002) were also selected by a committee for the Hall of Fame, which is now in its 22nd year.
The Hall of Fame's selection committee votes on the nominees after reviewing the nominations and hearing presentations by nominators. A successful nominee needs 75 percent of the total points possible.
Individuals may be nominated in one of three categories for the Hall of Fame: athlete, coach and special.
To date, there are 143 members of the Hall of Fame, whose membership dates to 1912. The NHS Athletic HOF Foundation is a nonprofit organization.
In 1997, the Hall of Fame was formed, with 36 inductees in the inaugural class.
The purpose of the NHS Athletic HOF Foundation is to honor the school and its athletics department by recognizing the achievements of former athletes, coaches and others who have made significant contributions to the school's athletic programs.
To be eligible as an athlete, an individual must have graduated from Napa High at least 15 years ago (2003 or earlier).
The Hall of Fame has awarded $90,000 in scholarships to student-athletes over the years. The scholarships are funded by contributions.
"Napa, the community and the high school are definitely near and dear to my heart, wherever I am at," said Farris. "There are people that I still talk to on a weekly basis and text and are still a big part of my life."
Farris said he is unable to attend any of the Hall of Fame events this week. He plans to write a letter to the NHS Athletic HOF Foundation.
"To have this award, it's tremendous," he said. "They are great memories that I cherish. I'm very fortunate to have Coach Lewis as my coach — a legendary coach. To have him be my coach was a great honor. Still to this day, I have great, fond memories of Coach Lewis. Nothing but great memories."
Two-sport star at Napa
In addition to basketball, Farris also played football.
"A phenomenal all-around athlete," said Lewis.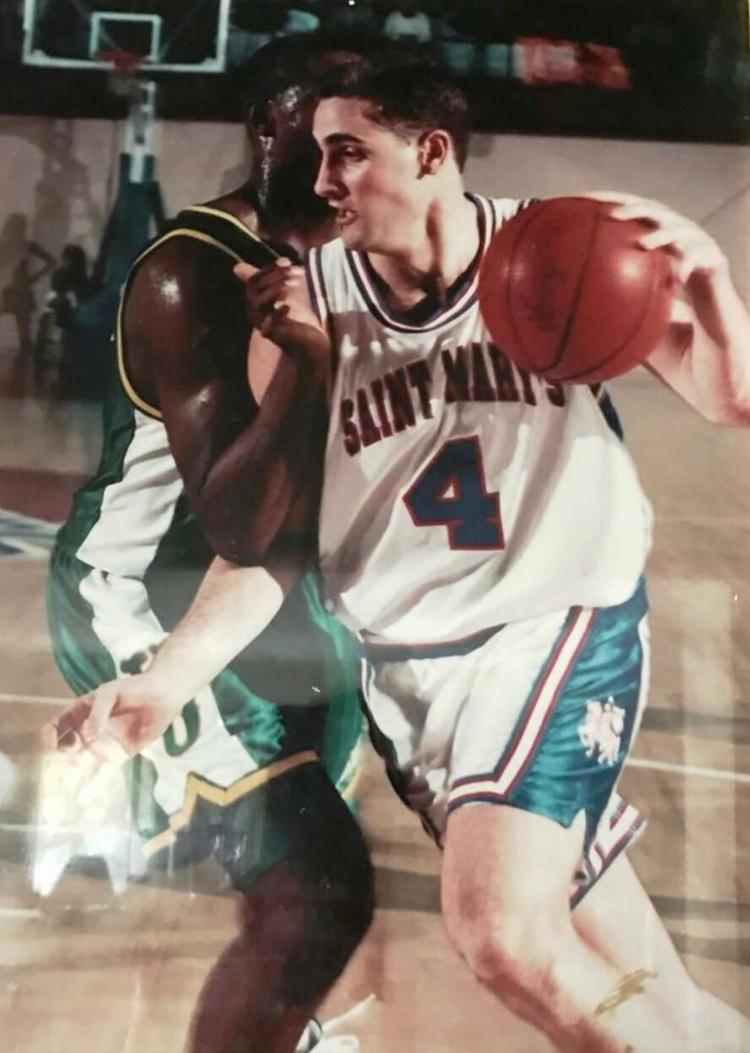 Farris was named to the Cal-Hi Sports 1990-91 All-State Grid-Hoops Team, as a linebacker in football and center in basketball.
He was named second-team defense on the 1990 Cal-Hi Sports All-State football team.
He was named to the 1990 All-MEL football first team at split end and linebacker.
He was selected first-team defense on The Sacramento Bee's large schools 1990 All-Superior California team.
Farris averaged 21.1 points and 10.2 rebounds and was named All-Napa County in 1991.
He became the MEL's all-time leading scorer, surpassing the record of 709 points, set by Troy Easterling of Vallejo High in 1979. He was named as the league's MVP as a junior.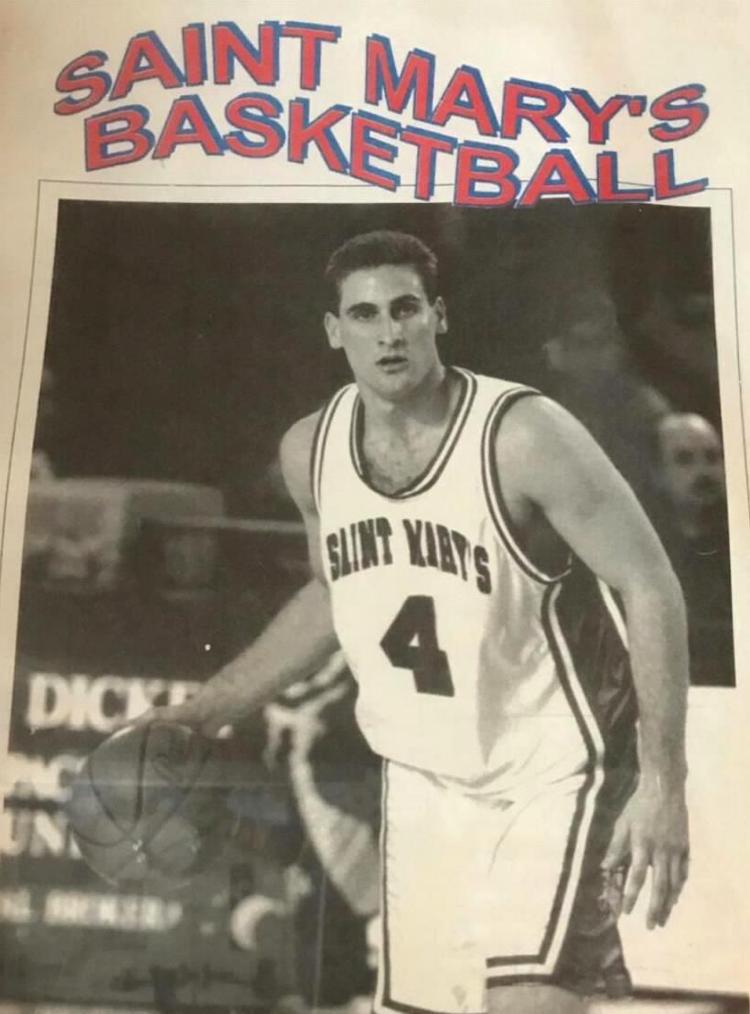 "He was a big man in the game, because he was 6-5," said Lewis. "He was really the guy that played inside, always played defense against the biggest player and matched up. He was really spectacular around the bucket, because of his hands. He could catch any pass.
"A real deft touch on getting shots off, because he wasn't a great leaper. He didn't have great speed. But he had superb timing and had phenomenal hands."
Farris was named honorable mention All-State at NVC.
Playing basketball at Saint Mary's
Despite a brush with the law, in 1992, Farris was accepted to Saint Mary's, as then-Gaels coach Ernie Kent believed in him and gave him an opportunity to play in an NCAA Division I program.
Farris, a forward, scored 26 points for Saint Mary's in a 68-63 win over Gonzaga.
He had 23 points in the Gaels' 81-62 win over San Diego.
"His abilities on the floor helped Saint Mary's build a championship basketball program that is still a championship program today," Kent, Farris' coach at SMC, wrote in a letter to the NHS HOF committee in May.
"He is by far one of the best, and more importantly one of the highest character people I have had the opportunity to be around," wrote Kent, who is the head basketball coach at Washington State.
Farris graduated from Saint Mary's with a degree in health.
Life in Kansas City
Farris has made his home in Kansas City for the last three years. He and his wife, Valerie, have two sons — Brandon (17) and Bryce (15).
Brent works as a service manager for Hillyard.
Hall of Fame
To make a reservation for Saturday's dinner and induction ceremony, contact Carol Stein at (707) 226-5090 or csstein@pacbell.net.