After stumbling out of the blocks in its first two campaigns under head coach Matt Rembold, the Pacific Union College Prep girls basketball program has won 28 games in four seasons.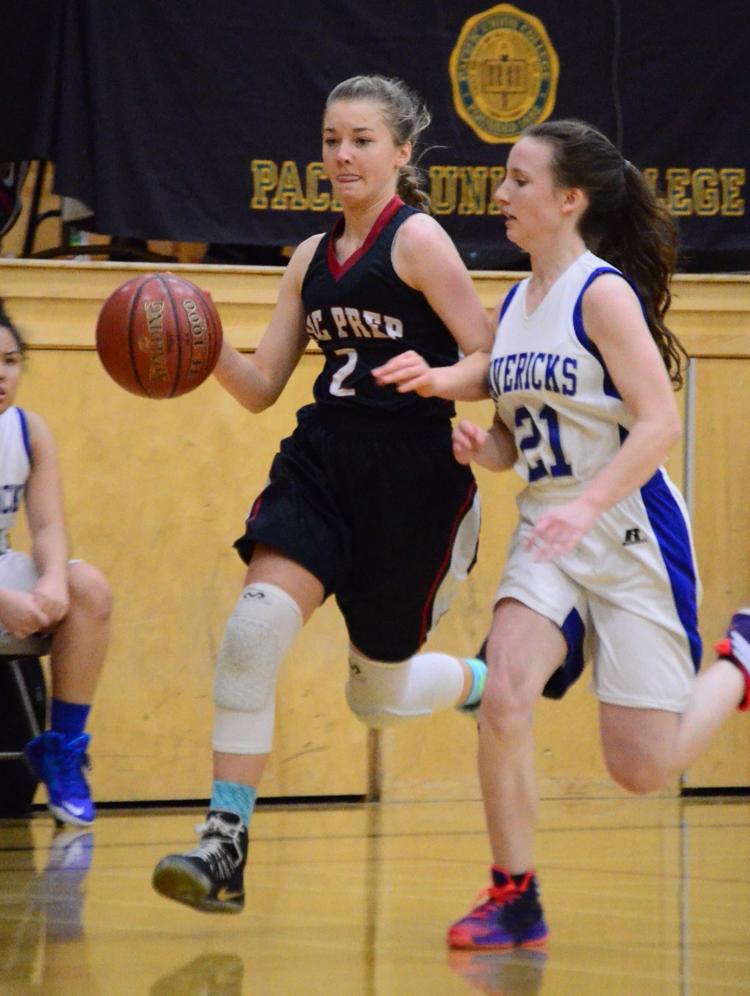 The Falcons head into the Small School Bridge League Tournament opener at Archbishop Hanna in Sonoma with an 8-9 record after going 3-6 during regular-season SSBL play.
If they can win their opener at 6:30 p.m. Monday against Summerfield Waldorf, it will be their first nine-win season since 2009-10. It will be their third game against the Mustangs in 16 days, after two single-digit losses.
But PUC Prep has won its SSBL Tournament opener each of the last two seasons – over Rembold's alma mater, Napa Christian, last year and Cornerstone Christian the year before – and Rembold feels anything is possible with this veteran group.
"This has been a good year for the team, and the record really doesn't show what type of team they are," the coach said. "We have a lot of talent and are strong in all five positions on the floor. This year our league is a tough league, with the top three teams ranked within the top 10 of the North Coast Section, and every game but one we have been in. I think it's great how competitive our league is this year. It's pushing all of the teams, including ours, to get better and play really good basketball in order to win."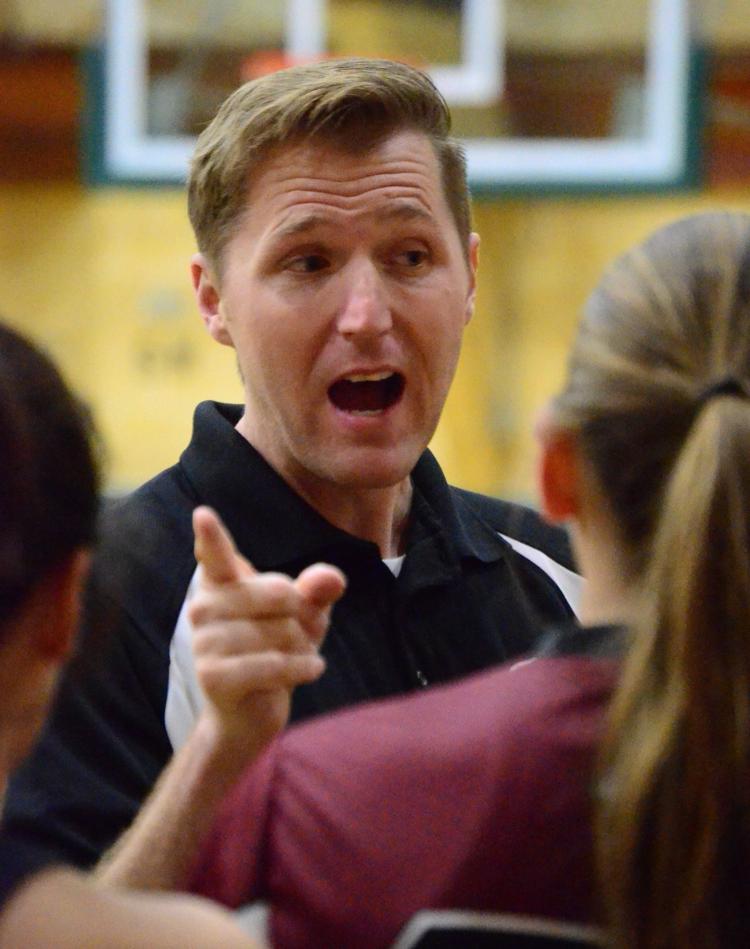 The Falcons are coming off three straight close losses, including Tuesday's 50-47 overtime setback against a visiting Rio Lindo Adventist team that had routed them by 27 points in Healdsburg and by 26 at the PUC Invitational earlier in the month.
"We definitely have the right group of girls to finish out the season with … a run in league and section playoffs," Rembold said. "Regardless of the outcome of the season, I have really enjoyed coaching this team and all the players that are a part of it. I really enjoy as a coach seeing how a player and a team will grow throughout the season, and this year is no exception."
PUC Prep's 12 players include six seniors, a junior, two sophomores and three freshmen. Eight are returners and the rest are first-season players. Megan Bothwell, Zaira Wilson and Sophie Tyner are in their fourth seasons as starters for Rembold, having also played volleyball each preceding fall.
Bothwell, a 5-foot-4 guard, and Tyner, a 6-foot center, are co-captains with Kayla Santos, a 5-7 sophomore guard.
"Megan is an aggressive player who leaves everything out on the floor every game," Rembold said. "She is a good defensive player and can also score on the offensive end. She has always played hard and is always the first to dive on the ball. She has gone from being a defense-first player to running the offense and being a real threat on that end.
"Sophie become a powerhouse on offense and defense this year. The team is better when she is on the floor and without her we would be a completely different team. She is a strong rebounder, and is really good at getting position down low on offense, and has good vision when passing the ball."
Wilson, a 6-foot forward-center, "is a natural athlete and picks up on stuff quickly," the coach said. "She is a great rebounder and a natural at attacking the basket. This year she has also become a good spot shooter and down low player."
Ronni Ferris, a 5-4 guard, is in her second year starting for the Falcons after starting in her first two seasons at Napa Christian.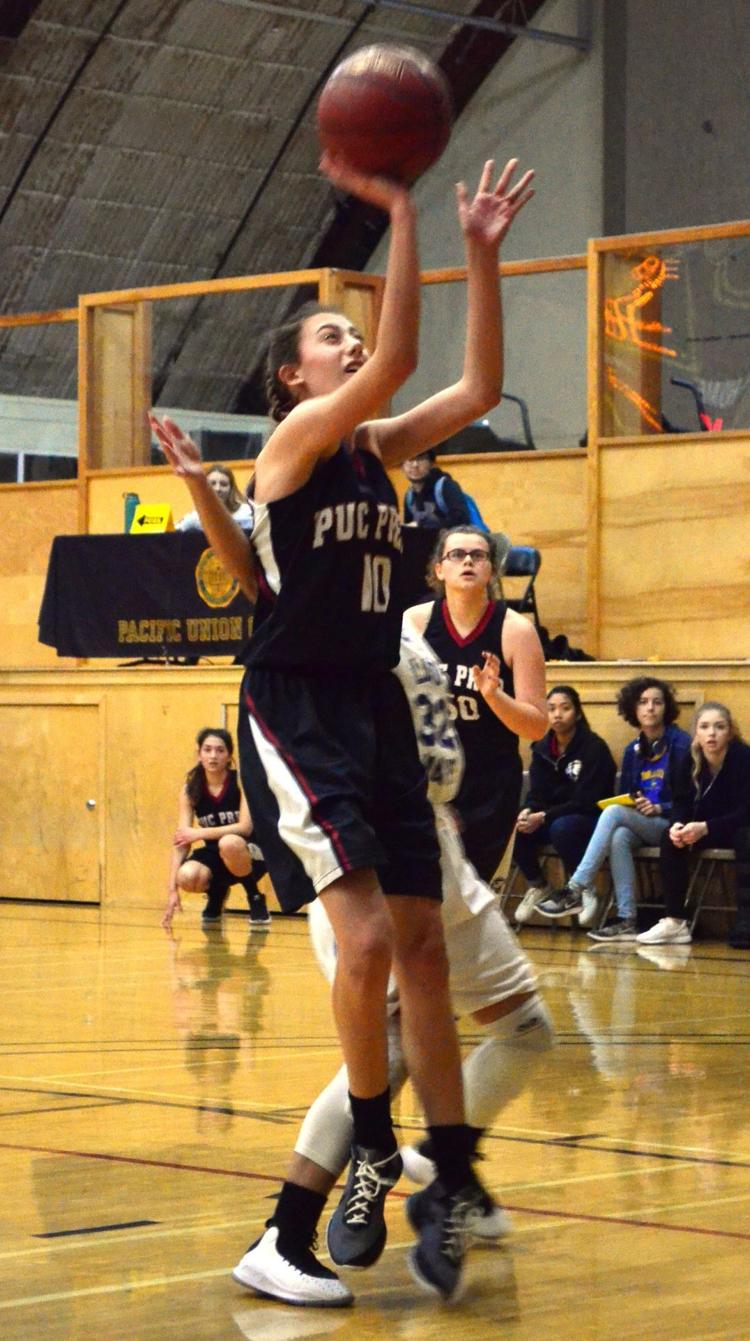 "Ronni is a very strong, competitive player who leaves it all out on the court," Rembold said. "This year she has really put in a lot of work trying to get better and, because of that, has become a nice offensive threat for our team. I know that if I ask her to rebound or guard a bigger player, she will play her heart out and get the job done."
Alexis Winkle, a 5-5 senior guard, and Joy Paulson, a 5-11 forward-center, also play volleyball and are in their third seasons of basketball.
"They both are important pieces to our team and to our growth," Rembold said.
Santos is in her second season as a starter.
"Kayla works hard at getting better and is one of our top offensive threats on the team," the coach said. "She works hard at getting better and listens to what the coaches are telling her to do. She is the type of player that I can trust to take a shot at a crucial time in a game."
Megan Carreon, a 5-4 guard-forward, is the only junior on the team and is in her second season of basketball.
"She is a solid player defending down low, and can shoot on the outside as well," Rembold said.
The newcomers are sophomore forward Isabelle Westenrider, freshman guard Ellie Fuller, and freshman centers Claire Bussell and Hannah Fenk.
"All four newcomers have really grown this year as players and have become more and more comfortable out on the court," Rembold said. "They are not afraid to ask questions and will take what the coaches say and put it into practice. They really have bright futures playing basketball for Prep and I'm excited to see them grow as players."
The significance of having four four-year starters isn't lost on Rembold. He played only three seasons of high school basketball himself at Napa Christian, under coaches Scott Bushnell and Darren Smith, whom he has been coaching against for six years now.
"I really enjoyed my time playing for Scott and Darren. They both mentored me, and without their willingness to push me into playing basketball I wouldn't have ended up playing college-level basketball or coaching."
The Falcons rebounded from one of their Rio Lindo blowouts to finish 3-1 at the PUC Invitational and place third. As for the overtime loss to Rio Lindo, it wasn't the only scare PUC Prep has put into a top opponent.
On Jan. 9, in their only matchup with first-place El Sobrante Christian (15-1, 8-0 SSBL), PUC Prep led 35-27 after holding the Eagles to two and four points in the middle quarters, before the visitors rallied for a 43-41 win. Bothwell had 15 points and Wilson and Tyner each recorded a double-double to lead the way.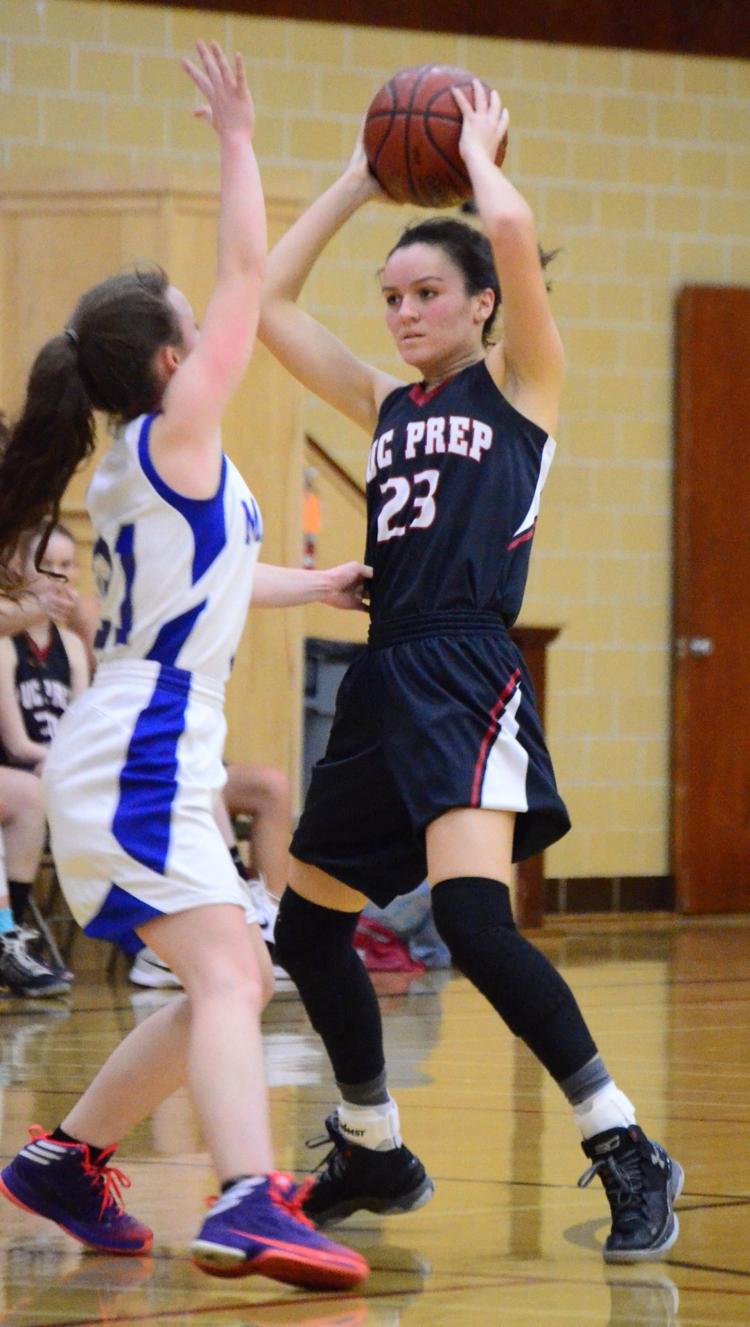 "We were down a starter and the girls really played hard to rally around Kayla not playing that game," Rembold recalled. "Even though it was a loss, it was a huge confidence booster for the team."
Rembold agreed that six years is a long time to be coaching a program, but he's been assisted by Mike Bothwell – Megan's father – all six seasons and knows stability is important.
"I told myself when I first took the job as head coach that I wanted to do this for at least four years. I knew that continuity is really important in a program, and I really didn't want to just coach one or two years," Rembold said. "I really wanted to challenge myself and try to build a strong program. I have really appreciated the support that I have had from the players, the parents and the Prep faculty, as I have learned how to be a head coach.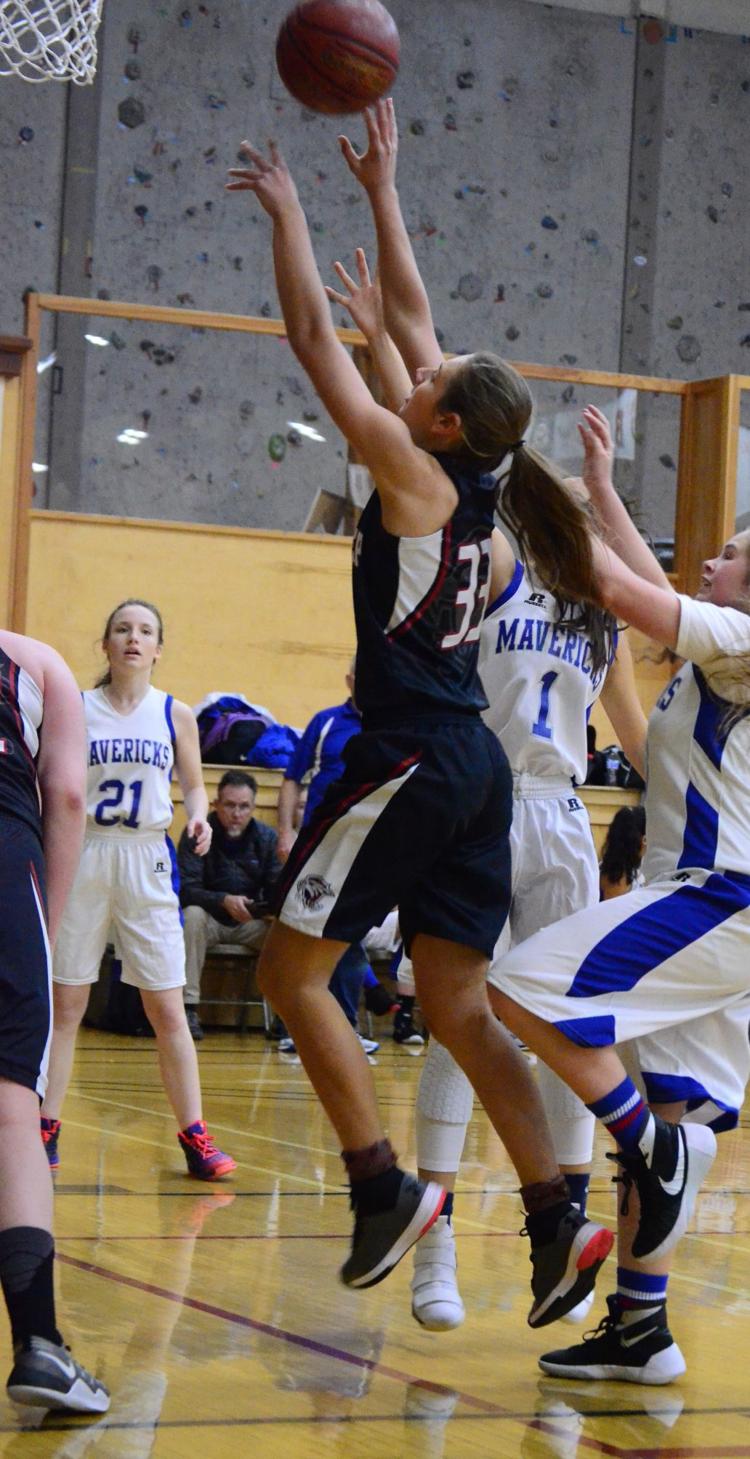 "The real reason I have stayed here so long is because of the players and how much I enjoy coaching them. Every year I have had a group of girls who are willing to learn, work at getting better, and just have fun playing basketball. I also have had a really supportive coaching staff that has helped me in so many ways. Mike Bothwell has really helped me grow and learn how to coach.
"Coaching at Prep has been a great opportunity to learn how to coach and see basketball from a different perspective. As a player you see the game completely different than as a coach, and it has taken some time to switch from a player's mindset to a coach's mindset."
It's hard for Rembold to rank the Falcon teams he's coached, especially with the last three each having eight wins, but he especially likes the work ethic of the 2017-18 squad.
"This team has a lot of experience and really understands the system that we run," he said. "They all go home and work at getting better and it shows in games. It's been a fun season so far and they have a lot of room still to grow and get better.
"Every team has different challenges, strengths and weaknesses. The potential for this team is high and I have definitely have had fun coaching them this year. The focus for me and my coaching staff this year has been to push the players to play at the level we believe they can play at. If that means they end up with a winning record and play in the section playoffs, that's a plus, but it's not our primary focus. We want every player to have fun, get better and learn life skills that will help them as they grow up and go off to college."