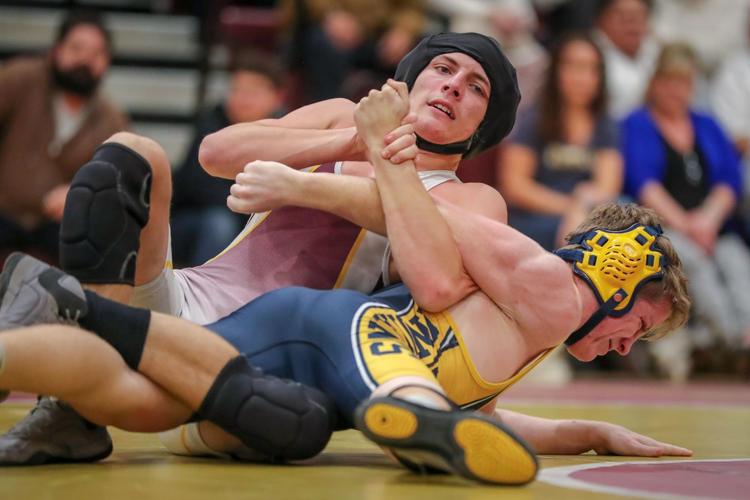 With the Monticello Empire League Championships just 10 days away, the Vintage High wrestling team defeated visiting crosstown rival Napa High 61-9 in a Big Game meet that seemed more competitive than the margin indicated.
Crushers head coach Travis Newton said it was a longer match than when Vintage defeated the Indians 57-15 en route to the King of the Valley Tournament title two weeks before at Justin-Siena.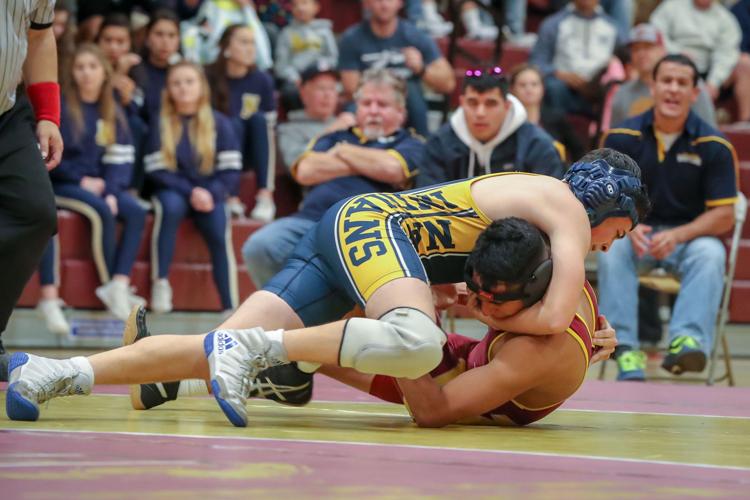 "The kids were absolutely fired up and ready for battle," Newton said. "The score makes it look like we walked right through them, but many matches were extremely close. This was our best dual performance thus far and this is a great sign moving onto the postseason."
By luck of the draw, the meet began at 162 pounds, where Napa's Wyatt Bruner pinned Saul Valle in the second period for a 6-0 lead.
But Vintage's Sam Carter (172) tied it with a second-period pin of his own, of Brady Bledsoe.
"Sam Carter jumped up a weight class in the absence of Aleko (Smith) and got a big pin for us, which essentially got the ball rolling for us," Newton said.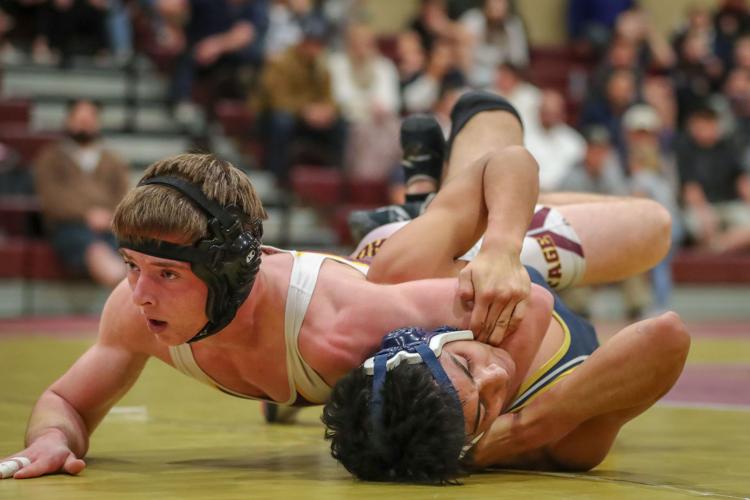 A forfeit win by Renny Aguilar (184) put the Crushers ahead for good, and second-period pins by James Robert (197) over Isaac Delgado and Dominic Smith (222) over Ben Salas and a first-round pin by Konrad Fiske (287) over Marcus Lex made it 30-6.
After both teams forfeited at 108s, Napa's Anthony Toscano (115) won a 10-4 decision over Eduardo Balbuena to make it 30-9. It was all Crushers from there, as Tyler Linstad (122) pinned Francisco Perez in the second period, and Dominic Dandini (128) won a hard-fought battle over Benito Saldivar with a third-round pin.
"Dominic Dandini's match was by far the most exciting to watch," Newton said. "He wrestled an extremely tough kid who jumped up a weight class to wrestle him. It was a back-and-forth battle until Dom sunk in his signature armbar and got the pin.
"The other matches we anticipated on our guys getting the pin, and most of them did."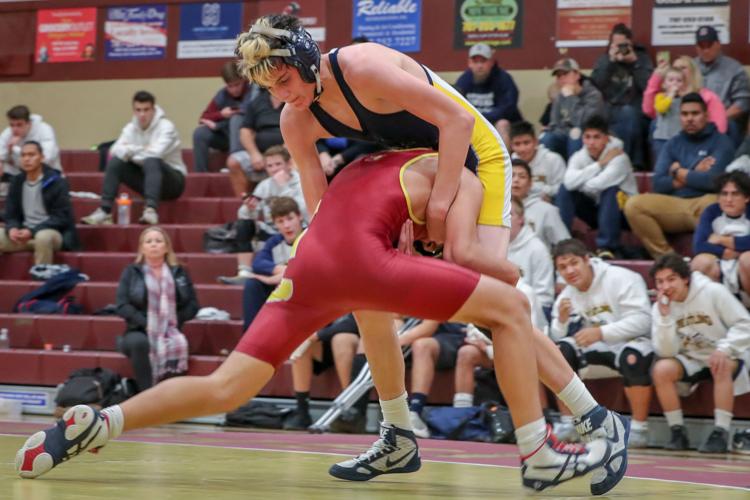 Kolton Dikeman (134) won a 10-1 major decision over Brandon Bledsoe, Rene Lopez (142) outlasted Itziar Garcia in a see-saw battle, 7-5, Tucker Lanoue (147) pinned Brian Miranda in the third period, and Antonio Macedo (154) was a winner by injury default.
"We had several kids that were injured and there teammates had to fill the void. For example, Rene filled in for Jessie (Chaidez) and avenged a loss. Rene's opponent had mopped him up in the past, but Rene came through with a big win. Eduardo stepped up, dropping five pounds to go at 115 pounds, in the absence of Reece (Imrie) and lost a close battle to a tough kid from Napa."
The MEL Championships will be hosted by Vintage on Saturday, Feb. 10 but will take place at Napa High's Messner Gym, Newton said, due to another event previously scheduled at the Vintage gym.
"We are extremely excited for league," he said. "We have several kids that we anticipate on getting top three. Reece, Tucker, Antonio and James are all making a run for the title. Anything can happen and we are working hard to get our hands raised at the end."
Napa JV 33, Vintage 23
For Napa Garrett Axton (184) won by first-round pin, Emilio Deianni (197) won by second-round pin, Justin Barnes (142) came back to win a 7-6 decision, and Manny Infante (147) won by first-period pin.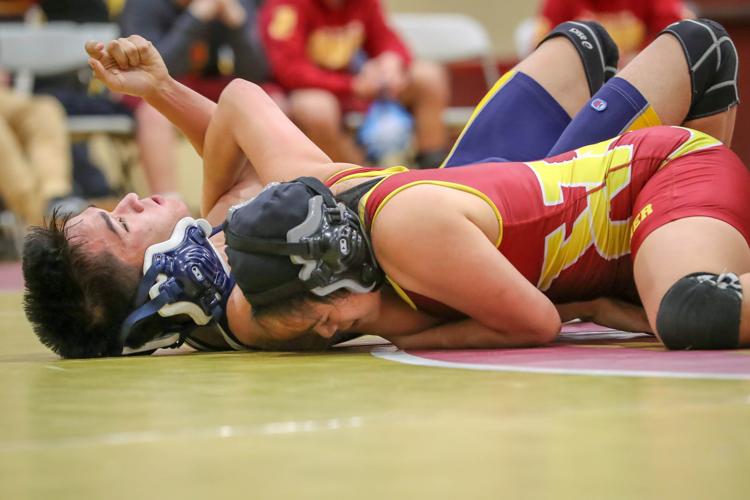 For Vintage, Justin Verville (287) won by second-round pin and Izza Belle Ygnalaga won by superior decision.