Macalester College, a small, private NCAA Division III school in St. Paul, Minnesota, offers everything that Kiwa Anisman is looking for.
Anisman, a senior at Vintage High School, plans to major in political science or environmental studies. She will play on the women's golf team for Macalester, a member of the Minnesota Intercollegiate Athletic Conference.
"Although I'm very nervous to go so far away and go into a different climate and environment, I'm very excited about the opportunity, as I think it will really expand my horizons and will offer many opportunities for me in the future," Anisman, 18, said on Saturday at Silverado Resort and Spa, where she practices and plays.
"The thing that I love about Macalester is that I will be able to pursue both my academic and athletic interests. Macalester had everything I wanted. The people and the environment really made the decision for me. I've never felt more welcomed and supported at a campus before. So it made the decision very easy for me."
Anisman, a resident of Yountville, was named All-Monticello Empire League each of her four years on the girls golf team at Vintage. She was a co-captain for Vintage as a sophomore, junior and senior.
She was the MEL Player of the Year as a junior and senior.
Anisman is an honor-roll student and graduates on Thursday from Vintage. She has a 4.68 weighted GPA and has taken 10 advanced placement classes. She is in the top 1 percent of her class.
She will receive a $15,000 merit-based scholarship, and will also receive $11,000 in local scholarships. NCAA-Division III schools do not offer athletic scholarships.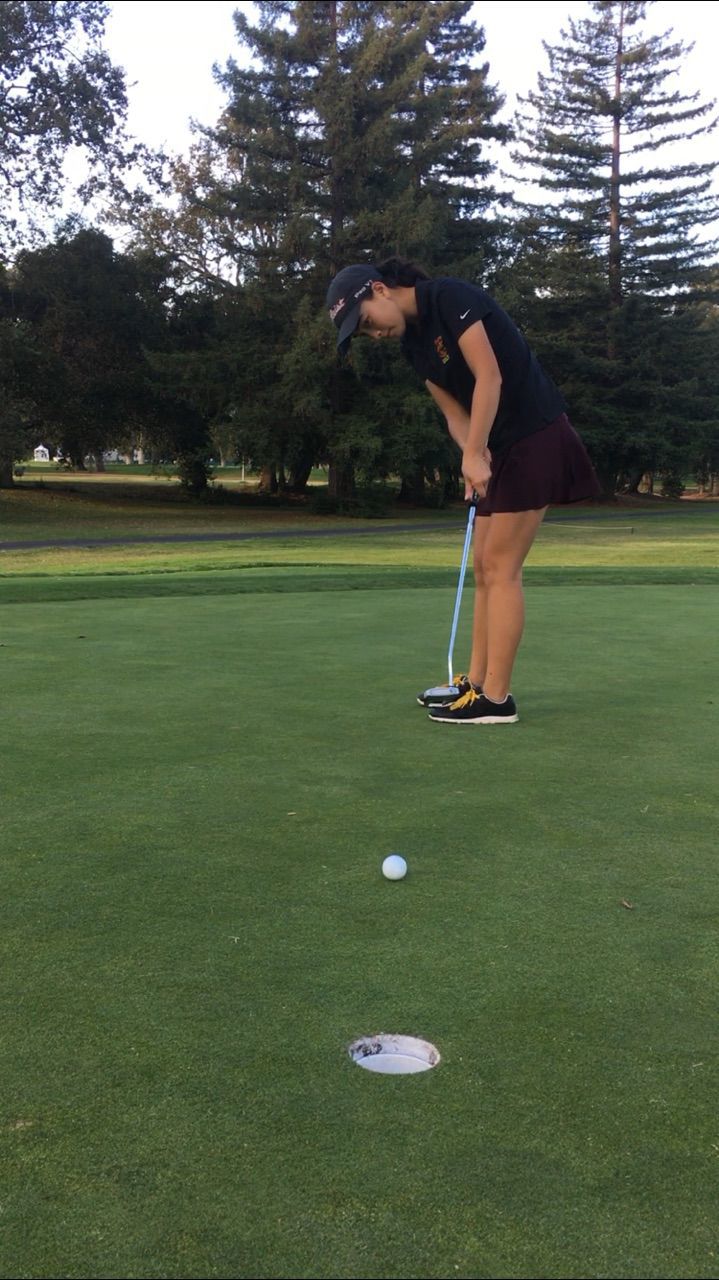 Anisman has been president of Vintage's Thrive Club, which provides tutoring assistance. She has been the treasurer of Teens for Change, an environmental club on campus. She has also been part of Vintage's Leadership program.
"She is the most genuine and sincere person you can imagine," said Rich Anderson, who teaches English and is in 24th year as the Crushers' head baseball coach. "She is so bright and talented but there is not a touch of arrogance. She is driven and desires to make a difference in the world. Our school was lucky to have such a student attend."
Anisman was in Anderson's Honors English 10 class.
"I am excited for her and her future, but she definitely leaves a hole at Vintage High School," said Anderson. "She is the epitome of what a student-athlete should be. I know that Macalester will be a better college once she steps on campus."
Anisman visited Macalester during her spring break and met with the team.
"I think what really excites me about playing college golf is that it's going to be competitive, but it's something that I really can enjoy," she said. "At Macalester, it's going to be perfect, because I can really pursue what I want academically."
The Silverado Country Club Women's Golf Association presented its 2015 Junior Golfer of the Year Award to Anisman.
The award is in recognition of Anisman's outstanding improvement in golf and her academic performance.
Anisman has received instruction over the years from Danielle Nash, a teaching professional at Haggin Oaks Golf Complex in Sacramento, and Kevin Johnson, the tournament sales manager at the Chardonnay Golf Club.
"Kiwa is one of the most genuine, kind, and hard-working young ladies I have had the pleasure of meeting," said Nash. "She has diligently worked on her game, and is always asking questions throughout our sessions. She is coachable and is always willing to try something new. Her passion for the game is fun to witness, and I am so proud of her for not only her athletic achievements, but her academics as well. I'm impressed with her poise and desire to grow, and it means so much to me to see her enjoy this game."
Said Johnson: "Kiwa is a great girl and student of golf. I have worked with her for probably five years now. She usually asks all the right questions to strive to get better at the game. Kiwa is a disciplined golfer that works daily, striving to get better. Kiwa has good hands around the greens and has worked hard to improve her putting.
"Kiwa going to Macalester College is big for her. She has been putting her time in for years getting ready for this. She has worked hard and deserves it. I wish her all the best."
Macalester plays both a fall and spring schedule. Anisman leaves to go to Macalester in mid-August.
Anisman has been playing golf for the last six years and works on her game each day. "Golf has not only made me a better athlete, but it's become a really big part of my life," she said. "I think I've really grown as a person from it. I think progressively I've improved since freshman year. That's really nice to reflect on and to see that improvement.
"I'm very motivated and I'm very independent in my discipline. I've worked very hard to get to where I am now. I'm excited for this new chapter in my life. I'm very nervous for it, but I'm ready for a challenge.
"I've really enjoyed my time at Vintage and I think I've really grown as a person. My parent's support has definitely helped me flourish. I hope to make my family and community proud by doing this."