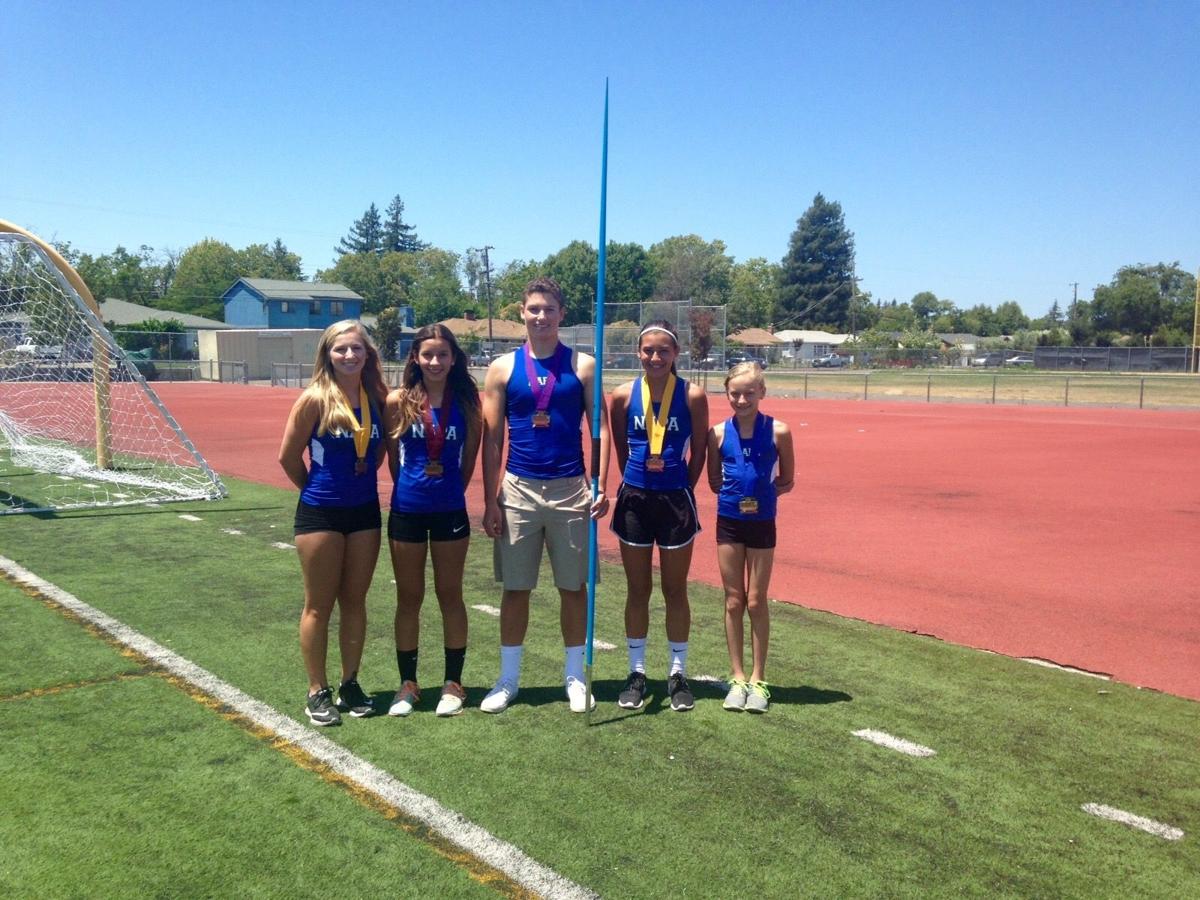 Athletes from the Napa Track Club collected five medals and set seven personal records at the 2015 USA Track and Field Hershey Youth Outdoor Championships. The meet was held June 30 through July 5 on the campus of Benedictine University in Lisle, Illinois.
This year's competition was the deepest in recent memory, with more than 2,000 of the nation's top youth track and field athletes in attendance. All participants were required to meet stringent performance standards before their entries were accepted. The Napa Track Club had seven athletes who took part in the meet.
The club's best performance was turned in by Ainsley Adams in the girls 11-12 division of the 1,500-meter race walk. Adams started off the race strong and never looked back at the competition, finishing in first place. Adams had an outstanding performance, recording the fastest time among both the boys and the girls in the 11-12 division. The victory for Adams concluded the season without a blemish on her record.
Another highlight was turned in by Carly Johnson-Lindsey in the girls 13-14 division as she competed in three different events – discus, javelin and shot put. Johnson-Lindsey started the competition by securing a spot in the discus finals amongst 22 other competitors. Johnson-Lindsey threw a personal-best on her first throw in the finals (93-7) to score a fourth-place spot on the medal stand.
Johnson-Lindsey had two more personal bests, as she threw the javelin (82-4) for an 11th-place finish and the shot put (32-8), just missing the medal stand again in ninth place.
Sydney Griego took home a medal for her performance in the 13-14 girls triple jump. Griego had a personal best of 31-10 and that jump earned her a sixth-place medal finish.
Kendall Martin had a strong outing in the girls 15-16 javelin throw. Martin scored a personal best of 102-0, which secured a fourth-place position on the medal stand.
It took a personal best from Mitchell Martin in the young men (17-18) javelin throw to secure an eighth-place position on the medal stand. The Justin-Siena junior managed a throw of 143-2 to be able to stand on the podium with some of the best throwers in the nation.
Other club members who qualified and competed in the meet were Dena Prince (heptathlon) and Miles Martin (turbo-javelin).