ORLANDO, FLORIDA -- The Napa Varsity Spiritleaders have broken their own record to become the first high school team in the country, in the hi…
The 50th edition of the Register's Up & Comers series features Robert Gomez of Napa High, Graeson Gamorras of American Canyon, and Jessica…
Reporter Gus Morris says his goodbye to the Napa Valley Register after spending the last two years covering local sports.
Behind a record-breaking rushing performance from Robert Covey, the Saints beat Salesian and star running back Jahvid Best early in a memorabl…
The 49th edition of Up & Comers features Mary Heun of Justin-Siena, Elisa Gonzalez of Vintage and Kyla Cansino of American Canyon.
The 48th edition of Up & Comers features Cleo McClain of St. Helena, Manuel Infante of Napa and Niko Smith of Vintage. 
The 47th edition of Up & Comers features James Aken of American Canyon, Sam Neal of Vintage and Mea Todd of Justin-Siena.
BATON ROUGE, La. — K.J. Costello passed for an SEC record 623 yards and five touchdowns in the Mississippi State debut of coach Mike Leach's "…
A major college football season that was in peril six weeks ago as conferences succumbed to concerns about COVID-19 is reconstituting.
For many, the college football season officially begins this weekend.
The Pac-12 university presidents and chancellors met Friday and were presented options for staging a fall football season, after which the Pac…
Trump's advisers say the episode underscores how the president's unconventional style gets things done.
INDIANAPOLIS (AP) — Now that the Big Ten has a rescheduled kickoff weekend, coaches and players can start the sprint to opening day.
When it came time to confront a global pandemic, we should've known college football would whiff on the tackle.

Edward Jones Investments – Robert Lockhart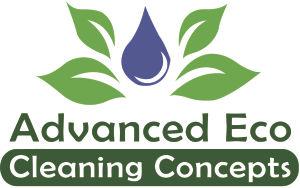 Advanced Eco Cleaning Concepts
CLEVELAND (AP) — The Cleveland Indians suffered a setback in their bid to host a first-round playoff series, losing 8-0 to Joe Musgrove and th…
ST. PETERSBURG. Fla. (AP) — Mike Zunino, Brandon Lowe and Willy Adames had two-out, run-scoring singles in the fifth inning as the AL East cha…