After nearly three decades at the helm of Northern California's premier motorsports facility, Sonoma Raceway President and General Manager Ste…
Napa's Rob Krider made the podium once again, at the SCCA DirtFish Rallycross National Championships in Topeka, Kansas.
Calistoga Speedway officials have announced that the 11th annual Louie Vermeil Classic has been cancelled due to the COVID-19 pandemic.
With the Honda Challenge nationals canceled, four-time defending champion Rob Krider of Napa is prepping for the autocross nationals instead.
INDIANAPOLIS — Seven-time NASCAR champion Jimmie Johnson has tested positive for the coronavirus and will miss this weekend's race at Indianap…
INDIANAPOLIS — The once-frosty schism between the two biggest racing series in the United States has finally thawed and the result is a blockb…
SONOMA — A makeshift noose was found hanging from a tree at the Sonoma Raceway in California and officials said they are investigating the incident.
Reporter Gus Morris says his goodbye to the Napa Valley Register after spending the last two years covering local sports.
Behind a record-breaking rushing performance from Robert Covey, the Saints beat Salesian and star running back Jahvid Best early in a memorabl…
The 49th edition of Up & Comers features Mary Heun of Justin-Siena, Elisa Gonzalez of Vintage and Kyla Cansino of American Canyon.
The 48th edition of Up & Comers features Cleo McClain of St. Helena, Manuel Infante of Napa and Niko Smith of Vintage. 
The 47th edition of Up & Comers features James Aken of American Canyon, Sam Neal of Vintage and Mea Todd of Justin-Siena.
Our 46th edition of Napa Valley Up & Comers features Ian Clark of Napa, Lexi Rosenbrand of Justin-Siena and Sofia Cupp of St. Helena. 
A major college football season that was in peril six weeks ago as conferences succumbed to concerns about COVID-19 is reconstituting.
For many, the college football season officially begins this weekend.
The Pac-12 university presidents and chancellors met Friday and were presented options for staging a fall football season, after which the Pac…
Trump's advisers say the episode underscores how the president's unconventional style gets things done.
INDIANAPOLIS (AP) — Now that the Big Ten has a rescheduled kickoff weekend, coaches and players can start the sprint to opening day.
When it came time to confront a global pandemic, we should've known college football would whiff on the tackle.
Players were pumped. Coaches were stoked. Fans seemed relieved. Even the president was pleased.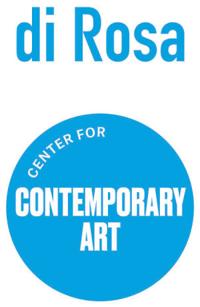 di Rosa Center for Contemporary Art
Dean Kremer is a budding celebrity in Israel and a developing star in the big leagues.
WASHINGTON (AP) — Manager Dave Martinez and the Washington Nationals agreed to a multiyear contract extension that the team announced Saturday.
NEW YORK (AP) — Forced from the field by COVID-19, the Miami Marlins returned with enough force to reach the playoffs for the first time since…
Cincinnati Reds (30-28, third in the NL Central) vs. Minnesota Twins (35-23, first in the AL Central)
Boston Red Sox (22-36, fifth in the AL East) vs. Atlanta Braves (35-23, first in the NL East)
Baltimore Orioles (24-34, fourth in the AL East) vs. Toronto Blue Jays (31-27, third in the AL East)