INDIANAPOLIS — The once-frosty schism between the two biggest racing series in the United States has finally thawed and the result is a blockb…
SONOMA — A makeshift noose was found hanging from a tree at the Sonoma Raceway in California and officials said they are investigating the incident.
The noose found hanging in Bubba Wallace's garage stall at Talladega Superspeedway had been there since at least last October, federal authori…
HOMESTEAD, Fla. — Bubba Wallace wore a mask in the colors of the American flag, his hand over his heart as he stood for the national anthem.
HAMPTON, Ga. — Bubba Wallace donned a black T-shirt with the words "I Can't Breathe" and NASCAR paused before Sunday's Cup race at Atlanta Mot…
BRISTOL, Tenn. — Ricky Stenhouse Jr. could not have had a bumpier return to racing after NASCAR's 10-week shutdown.
CHARLOTTE, N.C. — Jeff Gordon thought his wife, a former model, was kidding when she asked the NASCAR Hall of Famer to color her graying roots…
In his latest County Football Inside, former Register Sports Editor Marty James catches up with Vintage grad Andrew Shipp, who recently took a…
Napa High's David Acuna, Calistoga High's Andrea Villansenor and Justin-Siena's Casey Kleis are among the Napa Valley athletes to watch in the…
St. Helena star running back Ivan Robledo headlines our latest edition of our Up & Comers series. The junior-to-be is well on his way to g…
Aaron Shortridge may get a chance to play baseball in 2020 after all. The Vintage grad was among those named to the Pittsburgh Pirates 60-man …
Justin-Siena junior Priyanka Shanker, Napa High senior Cole Lex and Calistoga High junior Isaac Garcia are ready for more after competing in a…
With the 2019-20 school year now behind us, The Register sports staff is turning its attention to the returning student-athletes in Napa Count…
In his latest County Football Inside, former Register Sports Editor Marty James catches up with Vintage grad Andrew Shipp, who recently took a…
DALLAS - Texas made headlines recently when it revealed that 13 football players had tested positive for COVID-19 with 10 more in self-quarant…
DALLAS - Call it half-full or half-empty. Either way, a state of Texas decision to limit the capacity of college football stadiums to 50% capa…
The message at the top of UCF's football Twitter page lays it on the line bluntly and accurately: "Want to help us go 1 and 0? Wear a mask."
Vintage High graduate Jake MacNichols led Santa Clara University with 7 home runs this spring, pulling to within 1 of the school record with a…
Vintage grad Aaron Shortridge had a promising first full season with the Bradenton Marauders, a minor league affiliate of the Pittsburgh Pirat…
We're desperate for football scores, right? But shield your eyes from this one, dear readers. CORONAVIRUS 27, FOOTBALL FANS 3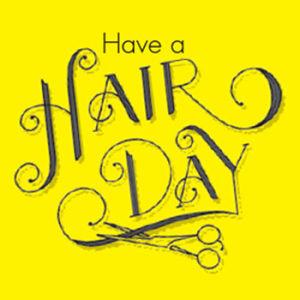 Edward Jones Investments – Robert Lockhart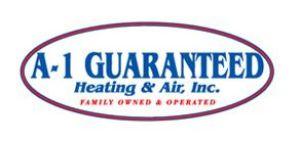 A-1 Guaranteed Heating & Air
Texas Rangers manager Chris Woodward was going to address his entire team before the start of MLB's unprecedented summer training camp, just l…
TORONTO (AP) — All 30 Major League Baseball teams will train at their regular-season ballparks for the pandemic-shortened season after the Tor…
PHILADELPHIA (AP) — The Philadelphia Phillies have placed infielder Scott Kingery and pitchers Hector Neris, Ranger Suarez and Tommy Hunter on…
NEW YORK (AP) — The baseball organization that presents the annual MVP awards will consider whether the name of former commissioner Kenesaw Mo…
NEW YORK (AP) — The Major League Baseball Players Association more than doubled its liquid investments over two years as the sport heads towar…
MIAMI (AP) — Right-hander Max Meyer has agreed to a $6.7 million signing bonus as part of a minor league contract to join the Miami Marlins, a…
NEW YORK (AP) — Hitting coach Chili Davis will keep on working remotely when the New York Mets open summer training camp Friday.