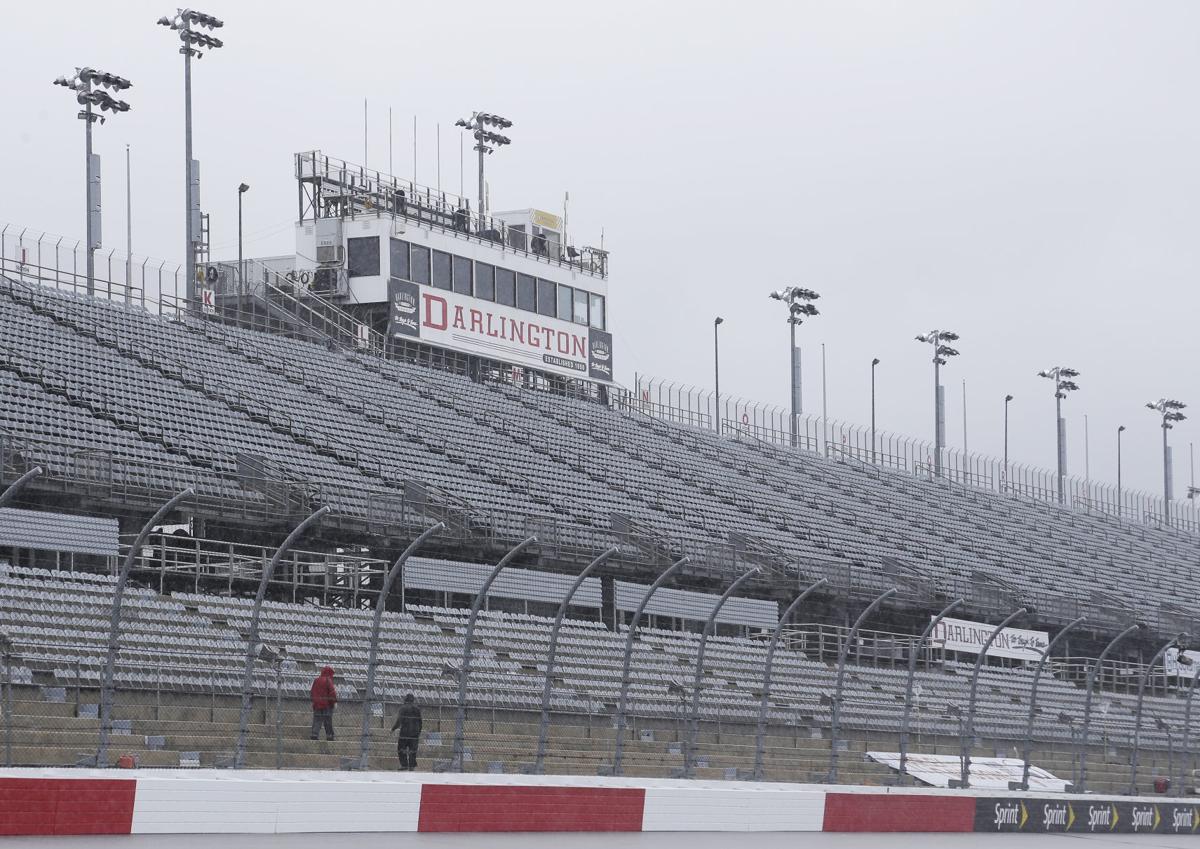 As the nation's sporting world continues to sit in COVID-19-induced idle, stock car racing becomes the first major sport to resume action as NASCAR announced a seven-race schedule in May for its three major series, which includes mid-week races and its traditional Memorial Day crown jewel, the Coca Cola 600.
The schedule includes races for Cup, Xfinity and the Gander Outdoors truck series, but with no fans in attendance and restrictions on the number of crew members and other staff as a precaution against coronavirus-related health problems.
The seven races will be held at two tracks, Darlington Speedway in South Carolina and Charlotte Motor Speedway in North Carolina. Each is within driving distance from where most teams are based, as NASCAR tests out new procedures for racing that add protections from COVID-19.
"Our goal was to stay close to home and get these seven races in before deciding whether or not to put people on airplanes" to races in regions further away, said Steve O'Donnell, NASCAR's executive vice-president and chief racing development officer, in a teleconference with media on Thursday.
"We're excited to be back to racing but we understand the responsibility that goes with that," O'Donnell added. "Our intention is to run 36 races as we announced at the beginning of the season and our priority is to do that safely and our first consideration is conditions placed by local communities and health officials."
As a result, NASCAR did not announce its schedule beyond May as it juggles race dates to accommodate local restrictions on crowd-generating events as well as sponsor commitments.
Asked about the Toyota/SaveMart 350 set June 12-14 at Sonoma Raceway, spokesman Mike Forde noted that COVID-19 is creating a fluid situation and that "we're working closely with local governments to make sure it's appropriate to race," before making any further scheduling announcements.
As NASCAR steps into uncharted territory in the COVID-19 era, "our events will look much different, including how we get in and out of events and what happens at the races," said John Bobo, NASCAR's vice president of racing operations. "Two big things in our plan are social distancing and compartmentalizing people."
That includes more social distancing between teams on pit road and in the garages, health checks for everyone in advance of a race and as they enter and leave the track, personal protective equipment – such as masks – for all crew members, and restricting people to the areas of the track that are essential for doing their jobs.
Team members also will also keep logs of people they come in contact with to trace any potential infections, and NASCAR is developing an electronic tracing system that will be introduced later in the season.
Be the first to know
Get local news delivered to your inbox!