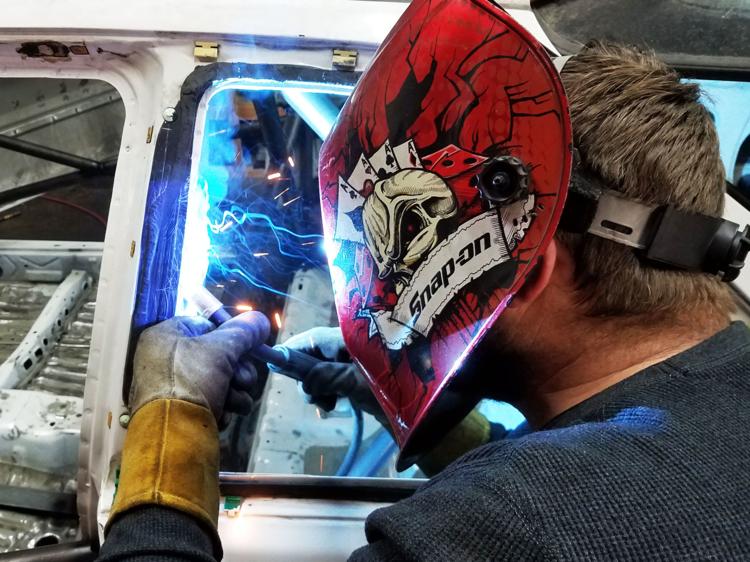 For the past two years, nobody has won a Honda Challenge championship on the East Coast, the West Coast or nationally unless their last name was Krider.
Napa's Rob Krider has been a dominant force in the National Auto Sport Association Honda Challenge H4 road racing series, setting track records, winning races, and taking home the money at the championships two years in a row.
But that doesn't mean he is taking it easy for the 2018 racing season. Quite the opposite. Krider and the team he drives for, Double Nickel Nine Motorsports, are completely going through their Acura Integra to find every possible advantage for the coming race season.
"I started thinking about changes I wanted to make to the car before I even got out of it to spray champagne after winning last year's championship," he said. "On the victory lap, I was on the radio telling my crew chief, Stephen Young, to write this down and write that down. I knew we could have gone faster. I knew what needed to be done for 2018."
The first thing DNN Motorsports did was to take the engine out of the No. 38 car and get it to Rich Olivier at TEM Machine Shop. Olivier has been Krider's primary engine builder for 10 years. Nearly every race Krider has won during the last decade has been with an engine Olivier hand-built himself.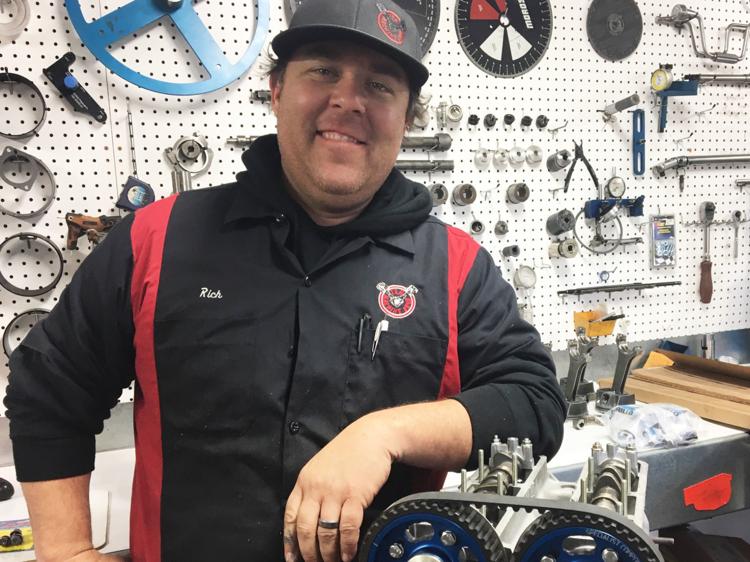 "I build engines for Rob that will last the beating he is going to throw them on the racetrack," Olivier said. "Rob is very specific about what he is looking for and we here at TEM Machine Shop do our part to deliver a powerful and reliable engine that can win multiple championships."
Olivier takes special care of the assembly of Krider's newest power plant, a 1.8-liter Honda B18A1 engine specifically built for Honda Challenge specifications.
"Rob is known to just stop by the shop and start poking around the engine assembly room," said Olivier. "He's very detail-oriented and has a lot of questions. We eventually kick him out and tell him to leave the engine building to us (and tell him) 'You just drive the damn car as fast as you can.'"
Krider Racing is also redesigning its roll cage. For that upgrade, the team headed to Napa's Performance In-Frame Tuning where Aj Gracy used his metal working skills to create a better balanced and stiffer chassis for Krider.
"I knew there was an opportunity to update our roll cage based on some changes to the Honda Challenge rules," Krider said. "Because Aj is a racer himself, he knew exactly what I was looking for. He and Nick Brown have been grinding and welding on the car for a week straight. I'm really looking forward to driving it. I'm confident we went the correct direction with the design."
Krider was quick to point out that racing is a team sport and that, in his opinion, most of the success he has had is based on the efforts of others outside of the actual driver's seat.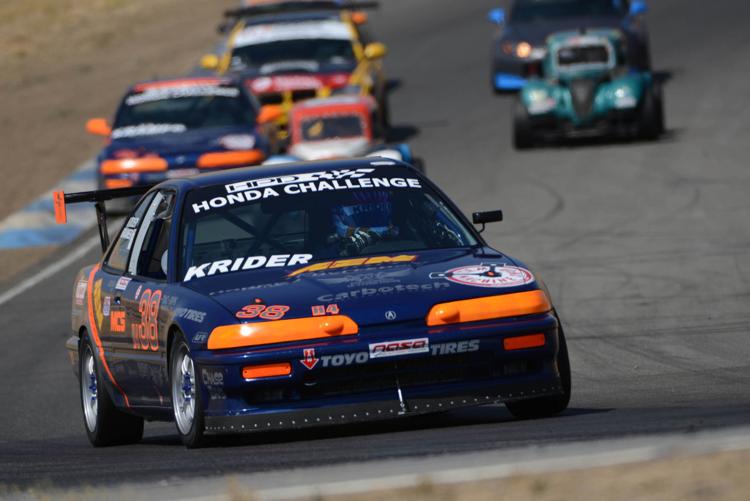 "Any idiot can sit in the driver's seat and smash down the gas pedal," he said. "What makes the cars of Double Nickel Nine Motorsports fast isn't the driver. It is the conglomeration of hard work, homework, engineering, great organization from team owner Keith Kramer, and the talented people who put blood, sweat and hard work into the build of our cars. That's what earns championships."
Krider also indicated his incredible gratitude for the businesses that sponsor the team – companies such as Eibach springs, Hasport motor mounts, Autopower, TEM Machine Shop, Performance In-Frame Tuning, Napa Valley Muffler, B&G Tires, HA Motorsports, Tactical Ops Brewing, Chandler Autosport, Olson Auto Body, Bay Ex, Economy Stock Feed, J&B Farms, I/O Port Racing Supplies, Smart Racing Products, ProSpeed RS 683 brake fluid, Carbotech performance brakes, Insane Shafts, Cadet Blues the novel, Phase2Motortrend, Hardrace, Devsport, Synchrotech Transmissions, Unorthadox Racing, Toyo Tires, Mountain Top Racing, Racepak, Sampson Racing Communications, and C. J. Fix Co. Bookkeeping.
"Without all of the help we receive from these businesses, there would be no 2018 racing season," Krider admitted. "Not only do these companies help get us to the track, they also assist us in making the cars better and with problem solving issues that come up. We have a huge support system that keeps us out front."
The NASA Honda Challenge season begins March 10 at Willow Springs International Raceway in Rosamond, Calif., a track DNN Motorsports has struggled with in the past. The national championships this year will be in Austin, Texas in mid-September at the famed Circuit of the Americas course, known as COTA by racers.
"I can't wait for Texas," said Napa City Councilman Jim Krider, Rob's father. "We are really excited about making the pilgrimage to COTA and taking on the best in the country in September."
Asked if he thought his son could win a third championship in a row, Jim Krider smiled.
"Well, all I'll say at this point is that I wouldn't want to be the guy running against him," he said.
To get updates on the racing team go to team559.com or follow KriderRacing on Facebook, Instagram or Twitter.