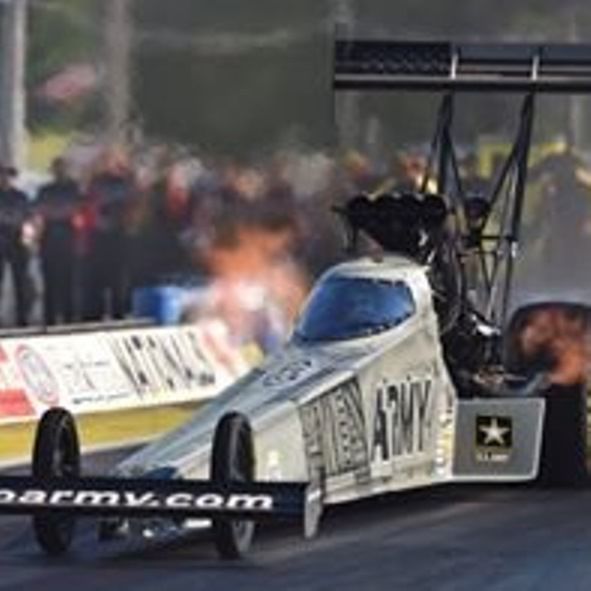 The U.S. Army is mustering "Sarge" out of its ranks after 18 years.
When the National Hot Rod Association roars into Sonoma Raceway for the Toyota Sonoma Nationals in two weeks, it will mark the final time that Top Fuel driver Tony "Sarge" Schumacher will thunder down the track's drag strip in his familiar U.S. Army colors.
Catching the drag racing world by surprise, the U.S. Army announced this week that it is ending its sponsorship of Don Schumacher Racing, one of the most dynastic teams in racing, at season's end. It will close one of the most lucrative, longest-running and most recognizable relationships in the sport.
For nearly two decades, the team's identity in Top Fuel was shaped around the military's sponsorship as the primary backer of driver Don Schumacher, as a co-sponsor for a decade of teammate and three-time champion Antron Brown and as a part-time sponsor this year for Leah Pritchett.
With his stocky build and buzz cut, the affable and personable Schumacher even looked the part of a no-nonsense army sergeant.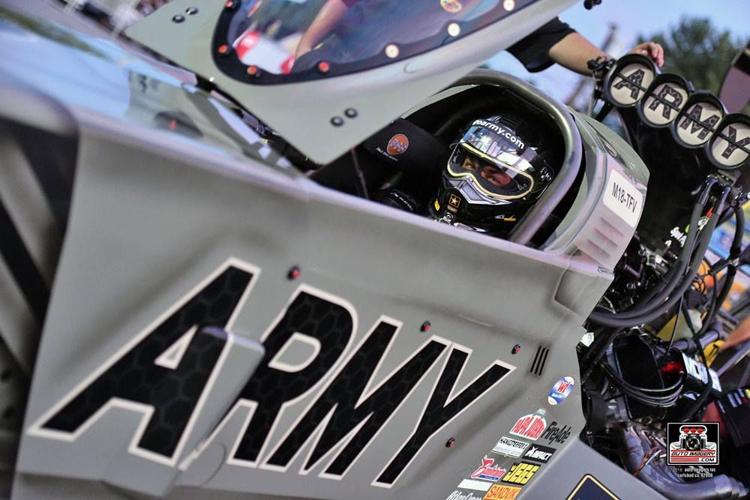 The Army's sponsorship with DSR began in September 2000 at the U.S. Nationals in Indianapolis, an event won by Tony Schumacher. Schumacher, the all-time winningest Top Fuel driver in NHRA's history, won seven of his eight championships with the Army's livery on his car.
As the NHRA begins its Western Swing in Denver on July 20, Schumacher is within striking distance of another Top Fuel title, sitting second in the point standings behind Steve Torrance, who claimed his fifth win of the season last weekend in New Hampshire.
The Army's decision to walk away from such a long-standing relationship with one of the sport's powerhouse teams suggests that the rising costs of competing in drag racing's top tier, which can run $6 million to $10 million per car each season, can eat up the bulk of a sponsor's budget but provide diminishing returns.
"The decision to discontinue our sponsorships was difficult but necessary to ensure the Army marketing program is most effectively supporting the recruiting mission in a difficult recruiting environment," said Alison Bettencourt, director of public affairs for the Army's Marketing and Research Group. She added that both DSR and the NHRA "have been outstanding partners and ambassadors" over the duration of the sponsorship.
"It has been a mutually beneficial relationship for nearly two decades and we remain extremely proud of our representation of the U.S. Army," said Don Schumacher, owner and architect of a team that has collected 325 national event wins and 16 NHRA championships. Reflecting its dominance of the sport, DSR, which fields seven pro teams on the NHRA tour, is the only team in the sanctioning group's history to win national titles in all four professional categories of Top Fuel, Funny Car, Pro Stock Motorcycles and Pro Stock.
The Army will continue its sponsorship of the NHRA's Youth and Education Services program, which hosts about 30,000 high school students each year.
"Not only does this program serve our communities by inspiring students to pursue STEM related career opportunities, but it also acts as a powerful recruiting tool for vocational education programs," said Glen Cromwell, NHRA president.
Schumacher to be enshrined
It's been a week of highs and lows for Don Schumacher Racing. Just days after the U.S. Army told Schumacher it was withdrawing its sponsorship of his multi-car powerhouse drag racing team at the end of the year, the Motorsports Hall of Fame of America announced that he will be one of seven racers to be honored by the hall in early 2019.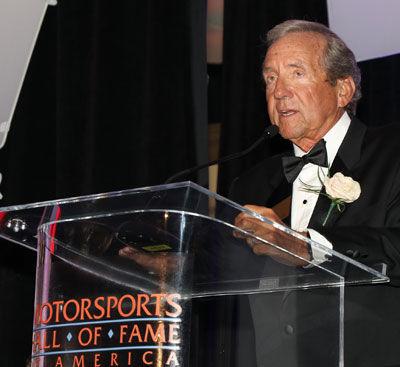 Schumacher began his drag racing career as a driver in the late 1960s, winning nine national races in the International Hot Rod Association and the 1973 American Hot Rod championship in a Funny Car. But he was known more for his talent at winning match races put on as an extra attraction by promoters to draw fans to the drag strip. From 1968 to 1974, Schumacher raced in 600 of these gunslinger-style shootouts and won about 70 percent of them.
After being away from the sport for a decade to focus on his business interests, Schumacher returned to the drag strip and built Don Schumacher Racing into one of the most dominant organizations in professional drag racing. With seven teams in Top Fuel, Funny Car and Pro Stock, DSR is one of "The Big Three" teams that provide the majority of the nitro class cars on the NHRA tour and have collectively claimed 16 national titles and 325 event wins.
But Schumacher's most significant contributions to the sport go beyond his team's winning record as an innovator in developing safety improvements, for cars that routinely speed down a 1,000 foot drag strip at 330 mph, and for his support of fund-raising efforts for charity organizations.
He contributed to the development of the roof-mounted escape hatch that is now common on full-bodied Funny Cars that allow drivers to bail out in the event of a fire. Schumacher was the first to mount the lever that activates the fire-suppression system on the brake handle, which allows drivers to apply both with one hand while holding on to the steering wheel with the other hand.
Six years ago, he helped fund the development of a protective canopy that covers the cockpit of many a Top Fuel dragster.
In 2014, Schumacher formed a partnership with philanthropist and avid drag race fan Terry Chandler to fund a pair of Funny Cars well known for their distinctive Make-A-Wish livery. Contrary to how they look, the cars are not sponsored by that charitable organization. But they are used to raise funds for Make-A-Wish and for the Infinite Hero Foundation.
The project has hosted hundreds of Make-A-Wish families and raised both awareness and more than $500,000 in donations for soldiers who return from military duty with physical or psychological problems.
Joining Schumacher in the Motorsports of America Hall of Fame will be Linda Vaughn, well known as a trophy presenter at major races and public representative for many high performance companies; racing pioneer Augie Dusenberg; three-time Indianapolis 500 winner Dario Franchitti; sports car engineer Phil Remington; motorcycle road racing champion Kevin Schwantz; and three-time NASCAR champion and Indy Car Racing League champion Tony Stewart.
The induction ceremony will be held next March in Daytona Beach, Florida.
Two weekends of NHRA Drag Racing coming to Sonoma
For the second half of July, all the racing at Sonoma Raceway will be in a straight line, with back to back weekends of NHRA drag racing. The NHRA Division 7 Race, presented by Korbel on July 20-22, will be followed by the NHRA Sonoma Nationals on July 27-29.
Nearly 450 sportsmen racers are expected for the Division 7 event, the fourth of seven regional races for the season. The weekend also features the return of five-second door slammers in the Xtreme Pro Mods West series and the Team Boddie Presents Outlaw 1/8th Racing Association and its popular Big Tire/Small Tire shootout.
New this year for the Division 7 weekend are two flame-throwing, 300 mph jet cars, "The Warhawk" and "The Beast," scheduled for heads-up match races at 7:15 and 9:15 p.m. Saturday, July 21.
The following weekend, July 27-29, will mark the only Northern California stop for the NHRA Mello Yello Drag Racing series. It will feature four professional classes, including the nitro-burning 10,000 horsepower machines of Top Fuel and Funny Car, as well as Pro Stock and Pro Stock Motorcycle.
Sonoma's drag strip, which features cool coastal evening air at sea level, is an ideal environment for creating horsepower and consistently produces some of the fastest qualifying speeds on the NHRA tour. Funny Car driver Robert Hight powered a Funny Car to a national speed record of 339.87at Sonoma last year.
The Toyota NHRA Sonoma Nationals will include two rounds of qualifying on Friday, July 27 at 4:15 and 7 p.m. The 300 mph, flame-throwing jet car of El Arabe Racing will make the last pass of the night under the lights on July 27. Final qualifying rounds are on July 28 at 1:10 and 4:20 p.m.
Ticket info is available at sonomaraceway.com. Tickets can also be purchased at O'Reilly Auto Parts stores at many Northern California locations.