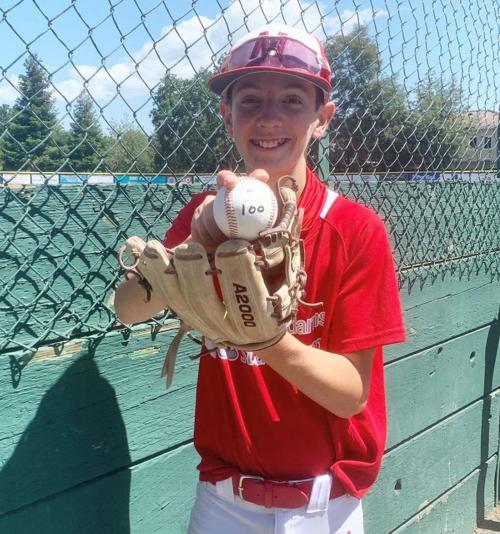 The Vine Valley Athletic League, which includes American Canyon, Casa Grande, Justin-Siena, Napa, Petaluma, Sonoma Valley and Vintage high schools, needs to fill the position of Commissioner of Athletics for the 2021-22 school year by July 1 or sooner.
The commissioner is directly responsible to the VVAL board of managers, serves as chief executive of the board, and supervises all VVAL operations in accordance with VVAL, North Coast Section and California Interscholastic Federation policies and procedures.
Support local news coverage and the people who report it by subscribing to the Napa Valley Register. Special offer: $1 for your first 6 months!
The position requires 20-30 hours per week, including some nights and weekends. The commissioner upholds the constitution and by-laws of the VVAL, completes league financial records, communications and pertinent league, NCS and state information, and forwards correspondence for the board to the president.
The commissioner acts as the secretary of the league and is responsible for the recording and distribution of all minutes of official VVAL meetings, sends agenda and minutes to principals, superintendents, athletic directors and other district administrators, and is responsible for assuring the league is in compliance with the Brown Act.
They act as treasurer of the league, keeping league funds on deposit in a bank, drawing checks on those funds to pay operational bills, present a financial report to the board after each season, submit in March or April a proposed budget and alerts the board if there will be a need to increase dues for the following year, and distributes a final budget at the first board meeting each school year.
The commissioner develops and distributes, in concert with the athletic directors, all VVAL sports schedules.
They interpret the rules, philosophy, procedures, and sport guidelines governing the VVAL. In the event of an unresolved dispute or appeal, they request a committee of three neutral principals be appointed by the league president and conduct preliminary investigations of any protests or formal complaints.
The commissioner maintains a uniform set of records identified, established and approved by the board to be used by the league. All records of the league are kept in the commissioner's office and in secure digital storage.
They may visit a member school to do a random check of athletes for eligibility purposes. They prepare, in consultation with the president, an agenda for all league meetings. They schedule, set agendas, and supervise all preseason and postseason coaches meetings.
They are the chief negotiator for the VVAL with officials organizations under contract to the league. They schedule, set agendas for and facilitate the official meetings of the athletic directors. They will attend all NCS Sports Advisory Committee and board of managers meetings and a commissioner's workshop.
They organize, implement and oversee the operation of all league tournaments and playoff events, including adjustments needed for their completion. They prepare and present tournament and playoff reports for the board of managers, including revenues, expenses, and evaluation of successes and problems of these events.
The commissioner will be evaluated no later than May 30 each year by the board on their job description, goals set for the year, and on end-of-season reports. They maintain league historical records, order and distribute VVAL passes, secure and distribute all league awards to the winning schools, coordinate, compile and publish all-league selections, distribute VVAL, NCS and CIF information to all VVAL schools, and oversee the posting of pertinent information to the league website at vval.org.
They do daily league email correspondence, make and answer phone calls, and copy and maintain office supplies and equipment. They collaborate with the board in setting annual goals for the successful operation of the VVAL.
At the close of each season, the commissioner presents a report to the board that includes evaluations of the season, finances, and number of participants in each sport at each school and make recommendations for improvement.
They seek support from legal counsel, where appropriate, concerning VVAL issues, and annually collaborate with the athletic directors to review and revise VVAL by-laws as needed and prior to submission to the board of managers.
Those who feel they possess the required skills to perform the duties may email Sarah O'Connor at sarah_oconnor@nvusd.org to apply. Salary is $20,000 to $25,000 based on experience and qualifications.
Legion Baseball Camp June 21-23
The Napa American Legion Baseball Summer Youth Baseball Camp is scheduled June 21-23 for children who are the Little League age of 6 to 12 at the Veterans Home of California's Cleve Borman Field in Yountville.
The three-day camp will be held in two sessions each day. Ages 6-9 will meet from 9 to 11:30 a.m. and ages 10-12 from noon to 2:30 p.m.
The instructors will include Napa American Legion coaches and some of its current and former players. Camp curriculum is to include throwing, hitting, pitching, base running, infield-outfield drills, and controlled scrimmages.
The cost is $125 and includes a camp T-shirt. Payment and registration forms can be sent to Napa Legion Baseball, 1262 Pear Tree Lane, Napa, CA 94558. Checks are to be made payable to Napa Legion Baseball.
Around The Horn baseball tournament June 25-28
The inaugural Around The Horn baseball tournament is scheduled June 25-28 at Cleve Borman Field in Yountville. The four-day competition at the Veterans Home of California ballpark is a fundraiser for the Horn Heart Foundation, which was established in honor of Daryl Horn and his son, Joseph Horn.
There will be six teams in the 19-and-under age division competing, with an opening day ceremony and a home run derby.
Daryl Horn, 50, who played baseball for the College of Marin and Sacramento State and was a longtime youth baseball coach and board member in Napa, Joseph Horn, 14, a Redwood Middle School student and baseball player, and Daryl's brother-in-law, Troy Biddle, 52, and Troy's son, Baden Biddle, 12, both of Bainbridge Island, Wash., were killed in a hit-and-run drunk driving accident on Nov. 25, 2017 on I-80 in San Pablo. A Sacramento resident, was found guilty and sentenced to 135 years to life in April 2019.
ACHS needs girls golf coach
The position of varsity girls golf head coach is being offered at American Canyon High School.
Candidates should be experienced in the sport, have coaching experience and a resume of working with high school athletes, and be committed to developing young girls both on and off the field.
Applicants must obtain First Aid/CPR, NFHS Fundamentals of Coaching, NFHS Sudden Cardiac Arrest, NFHS Concussion in Sports and NFHS Heat and Illness prevention, as well as all other documents required by Napa Valley Unified School District human resources.
The season typically begins in June and runs through mid-November, with some off-season activities expected. The coach receives a district stipend. Duties include developing a nonleague schedule, conducting daily practice, managing equipment, traveling with the team to away games, developing positive relationships with parents and players, attending league meetings, and planning an end-of-season awards and recognition event.
They must have basic knowledge of the character-building aspects of sports, including techniques and methods of teaching and reinforcing the core values comprising sportsmanship and good character; knowledge of physical capacities and limitations of the age group coached; coaching principles related to educational philosophy, adolescent; psychology, nutrition, risk management and the rules and strategies of the sport; and oversight and responsibility of the entire girls golf program.
Calistoga needs volleyball coaches
Calistoga Joint Unified School District has openings posted at edjoin.org for high school junior varsity volleyball head coach and junior high school volleyball coach.
Those interested should visit the website and apply as soon as possible, as volleyball is a fall sport.
Catch up on Napa County's top sports stories