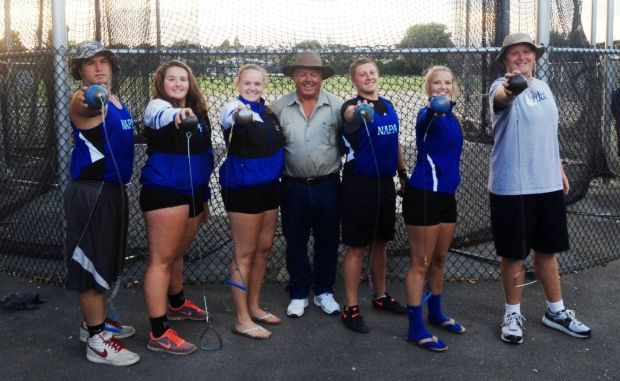 Two years ago, the Napa Track Club had never had a hammer thrower even though the throws coach was an All-American at Chico State.
That all changed last year, when Maddy Mott walked in with a 9-pound hammer wanting to learn.
On Thursday, the club had six hammer throwers establish personal records at the USA Track & Field Pacific Association Junior Olympic Championships for hammer.
Austin Steed finished second in the 15-16 age group with a heave of 113 feet, Mott was third in the 17-18 group at 130 feet, and Kevin Tunnell finished eighth in the 17-18 group at 130 feet, moving them on to the regional competition set for early July at Fresno State.
Also posting PRs were Braeden Perry at 85 feet, Stella Anderson at 80 feet, and Jameson Jessup at 80 feet.