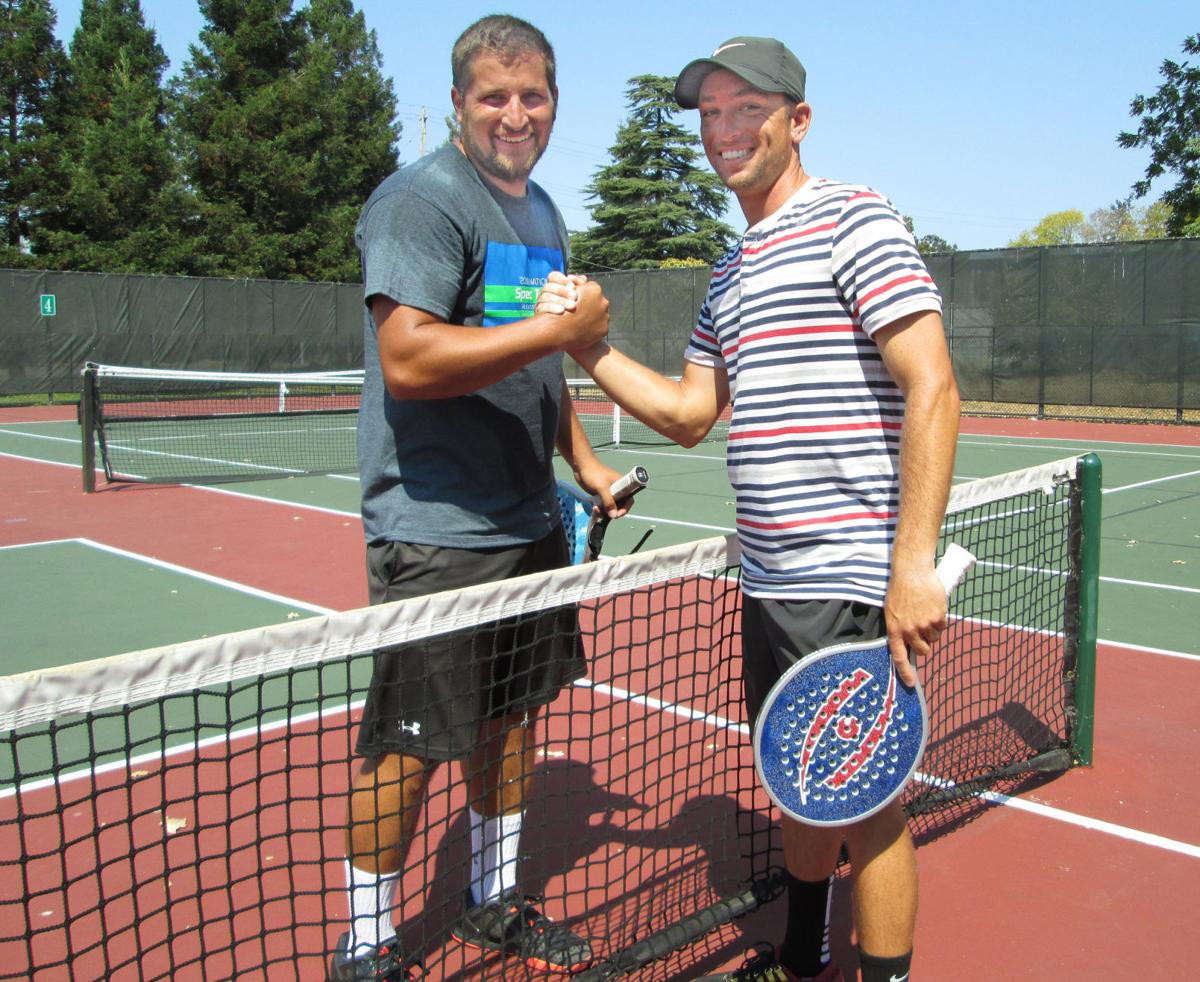 Napa Valley Country Club tennis professional Chris Kubicka captured the inaugural national Spec Tennis singles championship Saturday at Finley Park in Santa Rosa.
Mauricio Rodriguez of Colombia won the doubles portion of the event on Sunday.
Spec Tennis is played on a standard pickleball court, with a low-compression tennis ball and perforated, gritty-surfaced paddles. Scoring is similar to tennis, but without deuces or tiebreaks.
"We think of Spec Tennis as a competitive alternative to pickleball," said tournament director Nate Gross. "I believe it is more dynamic to play and to watch, and requires more technique. That said, we are in no way trying to undermine pickleball, which is a terrific sport for many people."
Spec Tennis is a hybrid of platform tennis, paddle tennis, and the international sport of padel.
"Those are great sports, but there aren't a lot of courts around, and many of them are in private clubs," Gross said. "With the explosion of pickleball courts in public venues around the country, we think Spec Tennis will absolutely take off."
In the singles final, Kubicka defeated former Texas tennis pro Paul Lopez in straight sets.
"I'm not the biggest guy, so I get overpowered sometimes in tennis," Kubicka said. "This sport is a great equalizer."
The event drew a variety of spectators throughout the weekend, from passers-by to curious tennis and pickleball players. One Oakmont Village resident commented that Spec Tennis could help alleviate noise concerns in some communities, since it is quieter than pickleball. Oakmont residents have been divided on plans for new courts.
The Spec Tennis nationals weekend was sponsored by Harrow Sports of Connecticut and Guayaki beverages of Sebastopol. The east coast equivalent of the event, the 2017 winter nationals, is scheduled for January in Florida.
Be the first to know
Get local news delivered to your inbox!