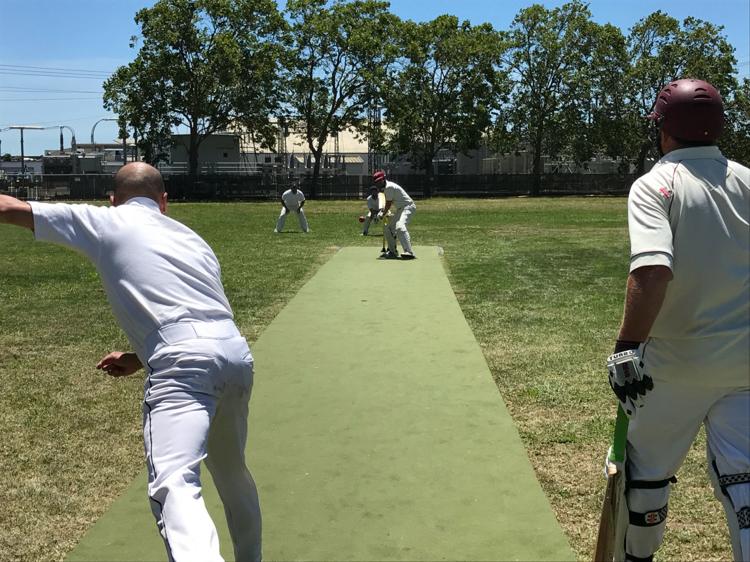 The first home outing of 2018 proved to be more fruitful for the Napa Valley Cricket Club than its previous four road matches.
A mix of senior club members and new faces saw off the challenge of the San Francisco Seals under the captaincy of Australian player Brendan Helme at Napa Valley Expo's Midway Green on Sunday.
The omens were good for Helme when he won the toss, the first time NVCC has won it this season, and had no hesitation in asking the Seals to bat. Helme had a formidable bowling attack at his disposal and he was determined to make use of it.
An early breakthrough for NVCC came when Leigh Ritchie made a sharp catch to keep the Seals one down with only three runs on the board. Three balls after that, the second wicket fell to Sorabh Das. This brought Seals opener Brad Busch and Gwynn Hoskins together, and the pair added a substantial 33 runs for the third wicket and dragged the Seals back into the match after the loss of the early wickets.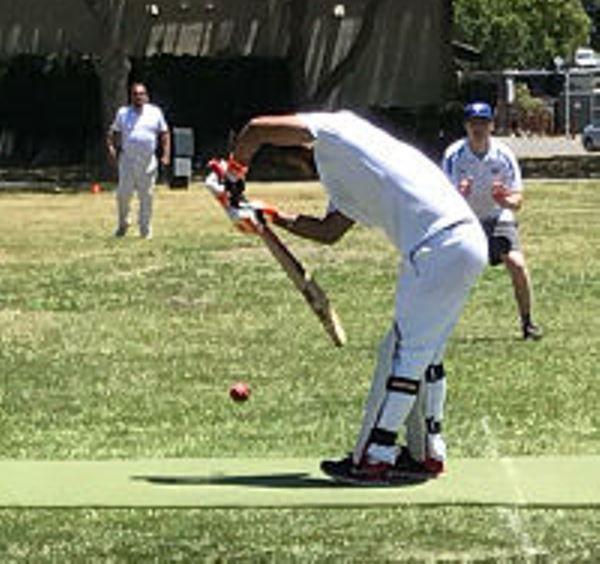 In the ninth over, while just about to up the run rate, Busch was out to a stunning caught and bowled by the New Zealand-born, left-arm medium pacer Tim Mills. Sukhvirsra Singh (23 runs off 24 balls), an NVCC player who subbed in for the shorthanded Seals, joined Hoskins and continued to help the Seals put on runs.
Once both Hoskins and Singh had lost their wickets, to Mills lbw (leg-before-wicket) and bowled by Das, respectively, it was a quick finish to the Seals innings as the tail-enders came and went without making any impact. The Seals ended up with 95 runs off only 24.4 of their 35 allotted overs.
Mills bowled superbly and ended up with four of the Seals wickets, while Helme did his best to get Mills his "5-for" as he was the only NVCC bowler to bowl his full allocation of seven overs.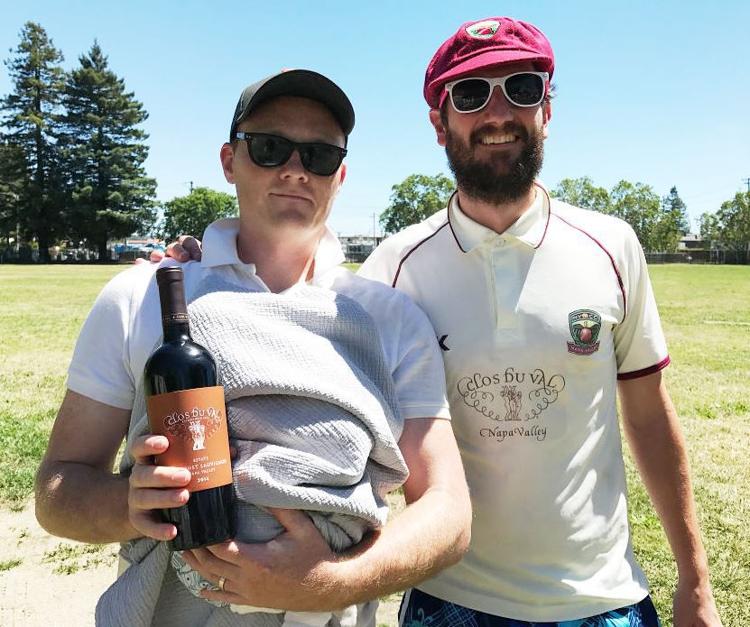 After an early lunch, NVCC took up the chase with Australian Pete Carson and South African Adriaan Foot opening the batting. Carson stuck around to score eight off 23 balls while Foot was gone quickly on his second ball, having scored a four on his first ball. The middle order fired for the NVCC with double-figure contributions from top scorer Sarabjit Singh (19 runs off 12 balls), Harjit Singh (14 off 22), Martin Mackenzie (10 off 36) and Das (12 off 18).
Napa Valley wrapped up the chase after just 22 overs with 99 runs on the board, and so secured their first victory in five attempts in 2018.
After the match, the Clos du Val Man of the Match award was presented by Helme to the Seals' Gywnn Hoskins for his excellent contribution to the match with both bat (16 off 20), ball (2 for 13 off 4) and in the field (two catches).
"It was great to get a win here today at our first match of 2018 at the Napa Valley Expo," said Helme, "and I thought Timmy (Mills) had a great match with the ball. It was good to see Sarabjit and Das contribute, too, and as new members to the club all three of them made a positive impact today. And playing at the Expo was just great as we had a lot of family and friends join us for our home season opener so that atmosphere, combined with a pretty comprehensive win, made for a good day out for all."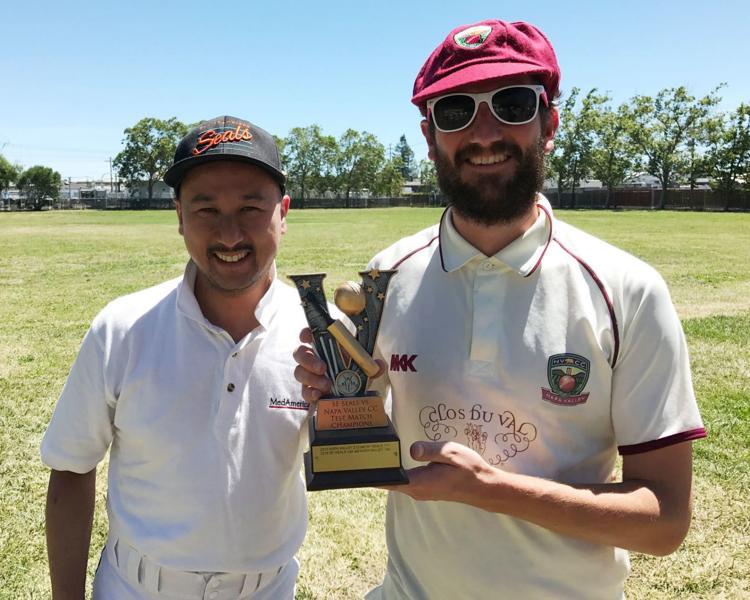 Napa Valley hosts the Marin Socials this Saturday at the Midway Green, starting at 10:30 a.m.
The club thanks sponsors Clos du Val, Amcor, Anchor Brewing, Bill Wagner Realtor, Balanced Business Group, Caliber Home Loans, Compadres Rio Grille, Crown Hill Stone Supply, John Fearless, St. Helena Optometry, Seguin Moreau, Southside Café, TRICOR Braun WinePak, ZAM Apps, 19 Crimes Wine, Aroma Restaurant, AZMERA Consulting, Blue Jean Black Design, Left Coast Wine Packaging, Napa Gourmet Foods, Stone Universe International, 3 rock marketing.
The Napa Valley Cricket Club was formed in 2012 and welcomes adult players of all skill levels. Visit napacricket.com for more information.