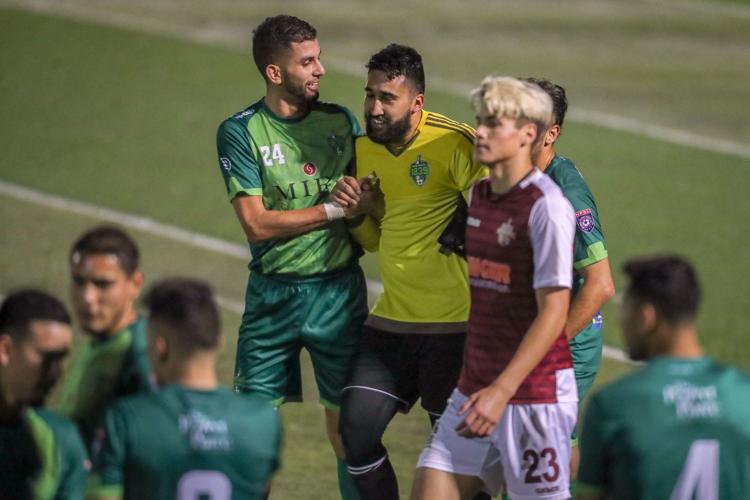 There is no better way to describe the National Premier Soccer League rivalry between Napa Valley 1839 FC and Sacramento Gold.
Their first meeting of the season concluded in a 1-1 draw after a wonder strike from Sacramento's Danny Mititelu stunned everyone in stoppage time at Capital Christian High School.
This brought back memories of their May 6, 2017 meeting in which Gold leveled 1839 FC in the final minute of that match thanks to a goal from forward Roberto Mendoza.
Last Saturday night, when it looked like history would repeat itself yet again, Napa goalkeeper Javier Valdez Raya said no. A penalty call in favor of Sacramento Gold in the 92nd minute shocked everyone present at Dodd Stadium. But Valdez Raya remained calm and, under huge pressure, made a penalty save that made fans and his teammates erupt in joy over the 1-0 victory.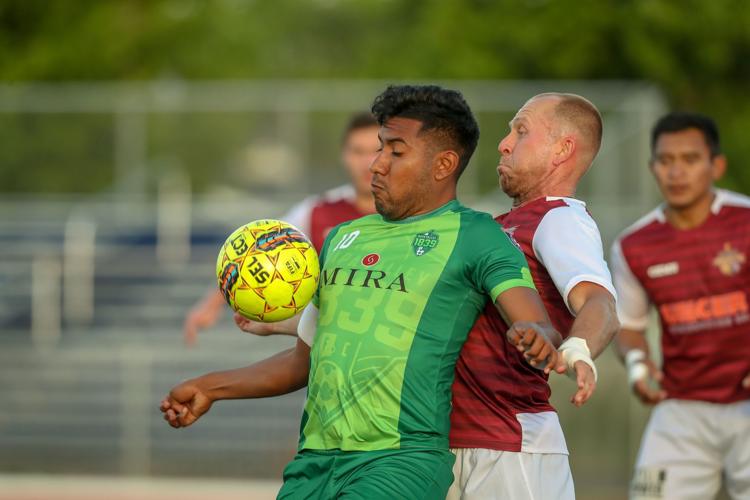 The 300-plus fans present didn't have to wait long to be entertained. Napa, which entered the match with some regular starters out due to injury, didn't seem to be affected. In the 20th minute, 1839 FC striker Francisco Mendoza shot just wide on his first attempt at goal. Sacramento's Matthew Wiesenfarth responded with an attempt Valdez Raya controlled securely.
Napa slowly went on to control the midfield, where Nomialay Hashim, newcomer Eberardo Lopez and Osvaldo "Balon" Vazquez playe together for the first time.
"I felt good. We played compacted and our chemistry just grew as the minutes passed," said Lopez, who along with center back Keagan Angevin played their first minutes of the season. "I'm glad that we were able to pull off the win for the fans. We've been working hard and deserve this."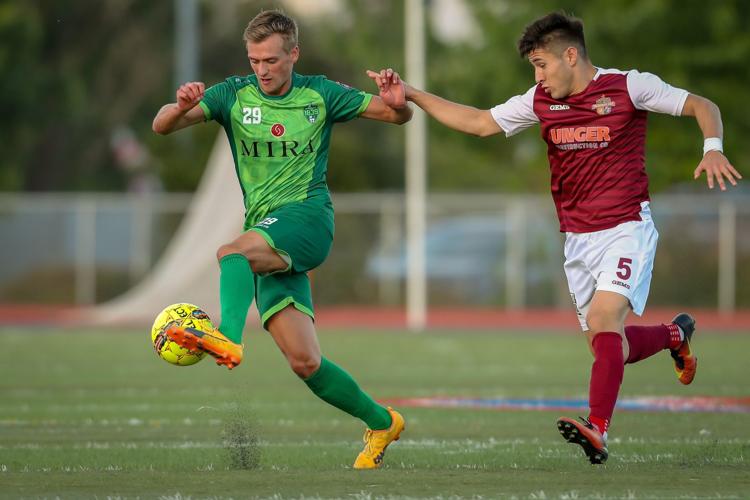 Compacted play indeed resulted in positivity for the Wine Country side. The threat of strikers Bryan Marin, Francisco Mendoza and Lukas Schubert, along with a midfield that connected well, caused problems for a Sacramento back line led by center back Dominik Jakubek.
Fortunately for Sacramento, only one of many chances made it past goalkeeper Hector Grajeda. Schubert played a ball in the 45th minute to Lopez, who at midfield combined with Bryan Marin. Using his speed, Marin dribbled past Sacramento Gold's left defenders to assist Mendoza and get fans celebrating just before halftime with a 1-0 lead.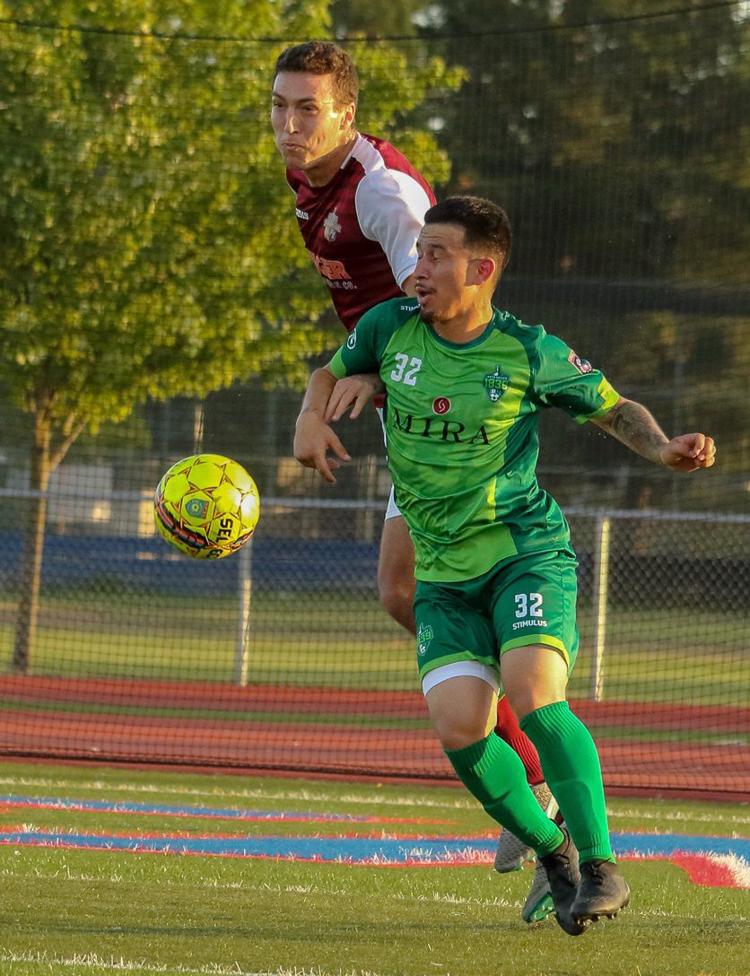 The happy moment in the first half was the only goal fans would get to celebrate.
Going into the second half, Napa saw no changes in either its lineup or game plan. The threat of Marin, Schubert and Mendoza remained, but it was goalkeeper Valdez Raya who stole the remainder of the show.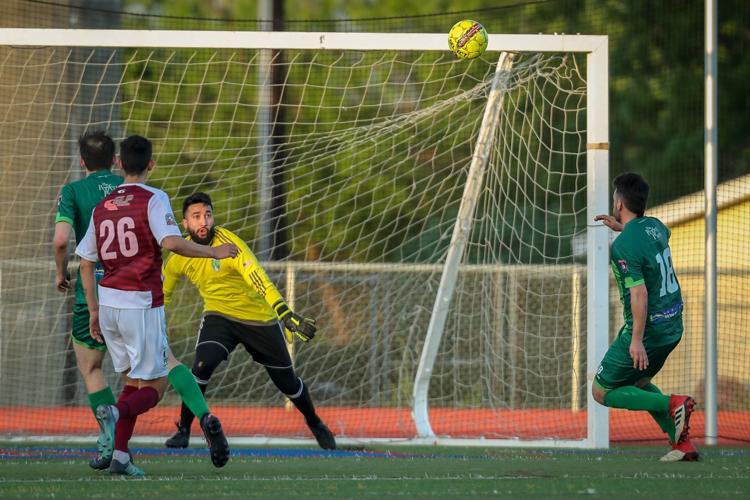 Sacramento looked to tie the match, and in the 60th minute got the opportunity to do so via Aroon Molina. The midfielder received a ball, controlled it outside Napa's 18-yard box and took a well-placed shot. But Valdez saved it, leaving fans amazed.
Only 10 minutes passed before Sacramento got another shot at equalizing the match. The 71st minute saw a series of rebounds in Valdez Raya's box, but the goalkeeper saved two shots before a defender cleared the ball.
It seemed as if Napa would walk away with the win despite not capitalizing on its chances and Sacramento being unlucky on its opportunities, but that wouldn't be the case. In the final minutes of the match, Sacramento was awarded a free kick. After a scramble in Napa's box, both Gold and 1839 FC players were on the ground. The referee pointed to the spot and awarded the Gold with one final chance to repeat history.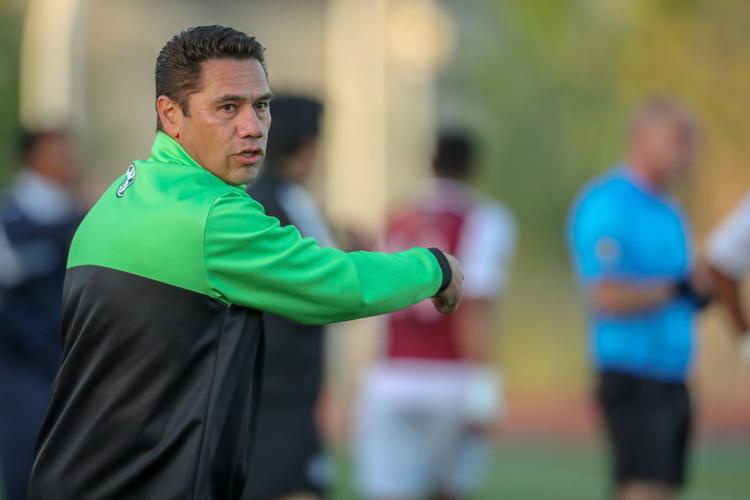 Valdez Raya, who in Napa's preseason game against Mexican side Monarcas Morelia Premier saved a penalty, repeated some history of his own instead by making the save. Napa Valley secured the three points, putting it back in playoff contention.
"It felt amazing," Valdez Raya said. "Our fans went crazy and I started shaking. It's something goalkeepers dream of."
With the victory, Napa Valley 1839 FC ended its five-game losing streak while Sacramento Gold remained winless on the season.
Napa has two bye weeks before visiting San Francisco's El Farolito at 12 p.m. June 2 at Boxer Stadium in Balboa Park.