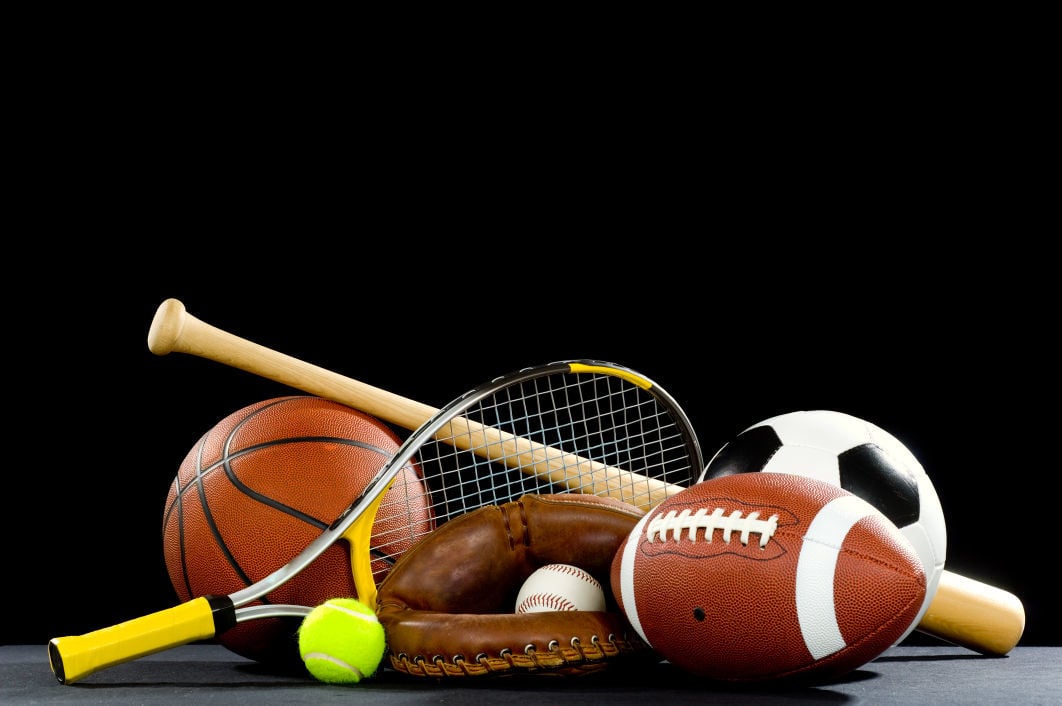 In the first round of playoffs in the Optimist Youth Basketball League's 11th and 12th grade division, Riain Stults posted 21 points, 5 rebounds and 2 steals to lead Deputy Sheriffs Association to a 56-42 win over Fazerrati's Pizza.
Kyle Jezycki added 14 rebounds, 8 points, 3 steals, and 2 blocked shots for Sheriffs, Matthew Helms 11 points, 6 steals, and 5 boards, Eric costa 8 points, 7 rebounds, and 3 steals, Elliot Suhr 6 boards, and Jacob O'Connor and Kadel Hock 3 points apiece.
Tyson Tanksley scored 20 points for Fazerrati's, Alex Dominguez 8 points and 5 steals, RJ Campbell 7 boards, 6 steals, and 4 points, John Ruiz 6 points and 5 rebounds, Pedro Infante 7 boards, and Hector Delgado 2 steals.
Napa Firefighters Association downed Napa Valley Jewelers, 51-40, with Matthew Commander getting 24 rebounds, 20 points and 2 steals, George Bolen 11 points, 6 boards, and 5 steals, Grant Koehler 10 rebounds and 10 points, Eduardo Barajas 7 boards and 2 steals, Tyler Charifa 4 points and 2 steals, and Marcus Nunes 5 rebounds and 3 steals.
Julian Silverthorne scored 12 points for Jewelers, Noah Parker 11 points, Ruben Pino got 7 points and 7 rebounds, Carlos Chavez 4 points, Brandon Rusin and Cody Jones 6 boards apiece, and Joe Lee and Jordan Perez 2 steals each.
Napa Police Officers Association defeated Napa Valley Orthopedics, 72-45, with Sam Brovelli putting up 15 points and 9 rebounds, Matthew Shane 13 points and 6 boards, Trevor Ellena 11 points, 11 boards and 3 blocks, Justin Van Maren 12 points, 8 rebounds and 2 steals, Cris Soto 11 rebounds, 9 points and 3 steals, Angelo Vivan 6 points and 2 steals, Nate Allen 8 boards and 3 points, and Aidan Phillips 3 points.
Nick Ball got 12 points for Orthopedics, Andrew Diana 8 points and 5 rebounds, Nicolas Minahan 9 points and 2 steals, Ryan Mooney 7 points, Colby Baumbach 6 boards and 4 points, Adam Wesner 6 rebounds, and Andres Cruz 3 points.
Rotary edged R&S Glazing, 39-35, paced by Austin Michie with 12 rebounds, 11 points and 3 steals, Isaac Rojas 10 points, 9 boards and 3 steals, Sean Pratt 9 points, 5 rebounds and 2 steals, Brent Dreyer 9 boards and 6 points, and Logan Lines 5 rebounds, 3 points and 2 steals.
Seth Ponciano had 13 points and 5 rebounds for R&S, Alec Nunes 8 steals and 7 points, Isaiah Aguirre 6 points, 5 boards, 4 steals and 2 blocks, Estevan Reyes 5 points and 5 rebounds, Fabian Alvarado 5 boards, Dominic Johnson 3 points, and Bayley Craig 2 steals.
Nielson Construction took a 42-32 decision over Sunrise Rotary, with Alec Umutyan getting 12 points, Bill Chaidez 11 rebounds and 4 steals, Davide Migotto 8 points and 4 steals, Gavin Rabanal 6 points and 5 rebounds, Ian Avalos 7 boards and 5 points, Gary Yates 5 points, Dylan Cody 5 rebounds and 3 points, and Wyatt Chaidez 3 points.
Jacks Madigan sparked Sunrise with 15 points, 5 rebounds and 5 steals. Trevin Cholmondeley pulled down 15 boards, while Yovanni Gonzalez had 5 rebounds, 3 points, 3 steals and 2 blocks, Nick Raymond 6 boards and 3 points, Dylan Foster 7 rebounds, Andre Nave 3 points and 2 blocks, and Trent Maher 2 steals.
Men's College Basketball
Pacific Union College 87, La Sierra 77
The Pioneers completed the season sweep of rival La Sierra on Saturday night, downing the Eagles on the road for their fourth win their last five games.
Tim Ford led the way for PUC (8-13, 5-5 CalPac) with 22 points and 12 rebounds, his seventh double-double of the season. The Pioneers are currently in fifth place in the conference, a game back of UC Merced, Simpson and Cal Maritime which are all tied at 6-4 in the league standings.
The Pioneers have four games remaining to jump into the top four in the conference standings to be eligible for the conference tournament. They'll host Cal Maritime on Thursday at 7:30 p.m. and then hit the road to face Simpson on Saturday.
Women's College Basketball
La Sierra 97, Pacific Union College 90 (OT)
Despite a historic performance from forward Jasmine Peete, the Pioneers dropped a heartbreak to the Eagles on the road on Saturday.
The Pioneers (0-20, 0-10 CalPac) and Eagles (15-10, 6-4) went to overtime knotted at 85, but the hosts pulled away in the extra frame.
Peete could not be stopped and ended the game with 41 points on 17-of-21 shots with 17 rebounds. The points and rebounds were career-high marks for Peete and her point total set the single-game school record for PUC. It was also the most points from a single player in CalPac play this season and her 17 made field goals were also a school record, breaking the previous mark of 14 she set earlier this season.
The Pioneers will look to break into the win column with four games remaining on their schedule. They'll host Cal Maritime on Thursday at 5:30 p.m. before travelling to face Simpson on Saturday.
Freshman Boys Basketball
Sonoma Valley 50, Justin-Siena 37
The Braves traveled to Sonoma Friday night and were greeted with a first-quarter barrage of outside shooting and tough halfcourt defense. Sonoma Valley led 17-1 before finishing the quarter with a 21-7 lead. The Braves matched the Dragons' intensity the rest of the night, but couldn't make up much ground.
Nathan Spare and Dalen Tinsley were relentless for Justin-Siena on the boards, Spare with 17 points and more than 20 rebounds and Tinsley with 10 rebounds and 10 points. The Braves close their season this week with road games against Casa Grande and Petaluma.