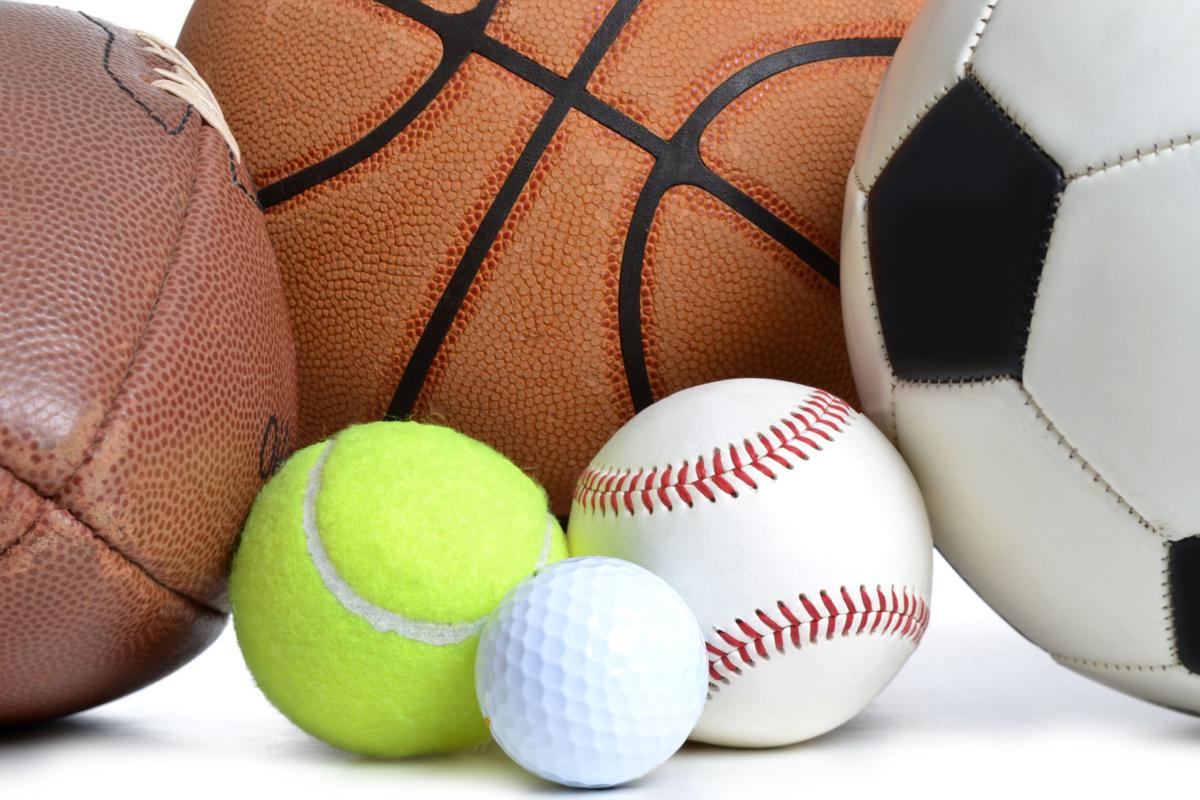 The American Canyon High volleyball team took first place in the silver bracket at the 13th annual Stockton Tournament on Saturday.
In pool play, the Wolves swept Modesto High, 25-18, 25-15 before San Benito put them away, 25-20, 20-25, 15-10. In bracket play they rallied past West Campus of Sacramento, 22-25, 25-12, 15-6, and swept Galt, 25-13, 25-21.
American Canyon's standouts for the tournament were Ariana Pacheco (16 aces, 24 kills, 41 digs), Nalani Bustos (6 aces, 22 digs, 45 assists), Giselle Torres (21 kills, 29 digs, 36 assists), Alexa Berry (12 kills, 13 digs, 6 blocks), Cassandra Kenning (11 kills), Kennedy Brown (9 kills), Charlize Francisco (9 kills, 35 digs), Tessa Castro (30 digs), Samantha Cruz (9 digs), Madison Gramlich (9 digs), Vyvylyn Tran (7 digs, 8 assists) and Gabriella Trinidad (4 kills).
On Tuesday, the Wolves fell to 15-9 overall and 5-5 in Vine Valley Athletic League play when host Petaluma lost the first two sets but won the rest in a 18-25, 21-25, 25-19, 26-24, 15-11 marathon match.
Torres had 5 aces, 8 kills and 19 assists, Berry 15 kills and 3 blocks, Pacheco 21 digs and 7 kills, Brown 6 kills and 3 blocks, Francisco 19 digs, Castro 15 digs, and Bustos 11 digs and 21 assists.
The Braves won three close sets in Napa's small gym Tuesday night, 25-18, 25-23, 25-19, improving to 9-0 in the VVAL and 12-4 overall.
Ranessa Rualo's tough serving kept Justin-Siena in all three sets and helped the Braves close them out, head coach Kate Reilley said.
Reagan Brumfield led the winners with 9 kills, while Jordan Washington dominated the net with 5 kills, 3 terminal blocks, and a few amazing plays during critical points in the game, Reilley added.
"It was a tight match, but our tough serving and blocking helped us win tonight," the coach said. "Jordan Washington completely controlled the net with her blocking, hitting, and quick reactions on a few pivotal plays tonight. We look forward to taking on American Canyon on the road on Thursday."
Prep Girls Water Polo
Justin-Siena to play for VVAL title
The Braves routed Napa 21-6 and American Canyon 19-3 to improve to 4-0 in VVAL play, setting up a title showdown against Cardinal Newman, also 4-0 in the VVAL, at 5 p.m. Thursday at the Napa Valley College pool.
Visiting Napa on Oct. 4 at the Vintage pool, the Braves saw senior captain Sarah Reynolds net three early goals in her two-meter offensive role to initiate the attack. Complimenting the Braves early momentum was junior Carlie Fiorito with two counter-attack goals. Both players assisted each other twice.
Junior Elle Baskerville joined the first-quarter scoring with an outside, cross-cage bullet to the back of the net for a 6-0 lead as the quarter came to a close. The Braves held their ground just as well during the second quarter, with the three aforementioned players finding the back of the net to wrap up the first half with a 10-2 lead.
Senior Goalie Twyla Borck played big with her 15 saves during the first half and continued by knocking down an additional 8 shots from the Grizzlies. A notable second half offensive attack from junior Elle Baskerville earned her another 4 goals, while Reynolds and junior utility Taylor Blakely posted another 3 goals each. The relentless press and transitional play from the Braves remained at steady pace and opened up sophomore Maggie Derr to score on two occasions to close Justin-Siena's scoring.
This past Tuesday, American Canyon proved to be no match for the Braves but showed promise in its young program. Reynolds, Blakely and Baskerville combined for 16 goals and 5 assists for the Braves. Also contributing to their offensive attack were Maddie Vanoni, Sophia Conley and Derr, while Borck recorded 7 saves.
JV Volleyball
American Canyon 2, Petaluma 0
The Wolves continued their amazing season with a 25-15, 25-16 sweep at Petaluma on Tuesday night, improving to 23-3-1 overall and 10-0 in league play.
"The team was scrappy and played well tonight," American Canyon head coach Rick Manibusan said.
The Wolves got balanced offense from Isabella Avila (1 block, 11 digs, 4 kills), Danielle Abuan (1 block, 3 kills), Adrienne Nicolas (2 digs, 1 kill) and Isabella Trinidad (3 kills). Blocking up front were Ava Berry (2 aces, 3 blocks, 5 kills) and Jaelyn Denina (1 block, 2 digs). Performing defensive duties were Jasmine Gallegos (12 digs), Vanessa Vidriales-Zarate (2 aces, 7 digs) and Keana Resultay (5 aces, 6 digs), with Sophia Bernabe (2 aces, 6 assists, 1 kill) and Maleia Magaoay (4 digs, 3 assists) controlling the offense.
The Braves fought hard to win in two sets on the road Tuesday, getting outstanding serving from Chloe Ramirez and Frances Dulatre, great digs from Pia Della Santina, kills by Serena Pitts, Rose Schafer and Olivia Mazzucco, and assists from Lily Kaer.
The Justin-Siena freshmen also won in two sets.
Optimist Youth Basketball Sign-Ups
Optimist Youth Basketball, back for its 42nd season in Napa after not having a season in 2020-21 because of COVID-19 restrictions, will hold sign-ups for the 2021-22 season from 6 to 8 p.m. Oct. 20, Oct. 26, Oct. 28 and Nov. 3, and from 10 a.m. to noon Oct. 23, Oct. 30 and Nov. 6.
All sign-ups will be at the Napa Valley College gym and masks will be required. The age groups are 7th-8th Grade Boys, 9th-10th Grade Boys, 11th-12th Grade Boys, and 6th-8th Grade Girls.
The season is scheduled to start Dec. 4.
Visit napaoyb.org to sign up online. The cost is $100 per player for an eight-game season. Scholarships are given upon request, but everyone must pay at least $20. If the season is not held, refunds will be provided.
Everyone who signs up is placed on a team, gets a uniform with the sponsor's name, and is guaranteed playing time, regardless of skill or ability to pay. If there are not enough girls to form their own league, they will be placed on a boys team if they so choose. Teams practice one night a week and play on Saturdays at the Napa Valley College gym or Silverado Middle School gym.
The league started in 1079 with 40 players on four co-ed 7th and 8th grade teams. The program has expanded to grades 6-12 and thousands of young athletes have participated over the years. Volunteers who have coached in OYB include Steve Potter, Brad Wagenknecht, Dylan Leach, Joe Donohoe, Kevin Thom and Steve Hasty.
State mandates require that everyone, including players, coaches, officials, and fans, wear a mask, even if vaccinated.
For information on the 6th-8th Grade program, call Jake Wilson at 738-8115. For more on the high school division, call Parker Hall at 252-0739.
Casual Tennis Napa plays Tuesdays, Saturdays
Tennis players can connect with peers for the fun of it when Casual Tennis Napa meets Tuesday and Saturday mornings, weather permitting. Send an email to casualtennisnapa@comcast.net for the current meeting time and location.