Sierra Crocker, a 2019 Vintage High graduate, leads North Dakota's Valley City State University softball team with a .417 batting average, 25 hits and eight doubles.
Support local news coverage and the people who report it by subscribing to the Napa Valley Register. 
Crocker, a senior catcher-infielder for the NAIA school, has played in 18 games (15 starts) and has two home runs and 15 RBI.
The 2023 Annual Meeting of the United States Golf Association was held Feb. 25 at The Meritage Resort and Spa in Napa.
Fred Perpall of Dallas, Texas, who is the CEO of an architecture and construction firm, was elected to a three-year term as the USGA's 67th president, it was announced in a report at usga.org.
"Perpall will serve a three-year term leading the USGA Executive Committee, the all-volunteer policy-making board that provides strategic direction and oversight to the Association's full-time staff," the USGA said.
Perpall was previously chair of the Championship Committee.
"We talk too much about what separates us, and not enough about what unites us. In golf, we're a community," Perpall said in the report. "When we lean in together, when we include more people in the game, not only will the game get better, but our lives will get better, too."
According to the USGA, Perpall was elected to the Executive Committee in 2019 and served on Governance, Nominating, and Compensation/Leadership Development committees. He took over in 2021 as the chair of the USGA Championship Committee, "which introduced the U.S. Adaptive Open during his tenure along with the announcement of several USGA championship anchor sites," the report said. He was then appointed president-elect at last year's Annual Meeting.
"The USGA is stronger with global business leaders like Fred on our board," Mike Whan, USGA CEO, said in the report. "Beyond his work with golf in the last three years, Fred clearly loves the game and wants to leave it better than he found it. We couldn't ask for better energy to propel our strategy and mission, and we're rolling up our sleeves with that inspiration and drive to guide us."
Perpall, who is a native of the Bahamas, received his bachelor's and master's degrees from the University of Texas at Arlington. He is also a graduate of Harvard Business School's Advanced Management Program.
Shelby Morse has a 4-8 record and 3.34 earned run average in 13 appearances (11 starts) as a freshman pitcher for the Embry-Riddle Aeronautical University (Daytona Beach, Fla.) softball team.
Morse is a Vintage High graduate and is from Napa.
Embry-Riddle is an NCAA II school.
Hannah Chau, a senior on the UC Irvine women's track and field team, ran a personal record 4:34.61 in taking second place in the women's 1,500-meter run at the Beach Opener on March 4 at Long Beach State.
Chau is a Justin-Siena High School graduate and is from Fairfield.
There were 56 runners in the race.
Silverado Resort and Spa hosted a Northern California Golf Association Senior Series event on March 8 on the South Course. It was set up as a par-72, 6,207-yard layout.
Kevin Bender of Fair Oaks won the individual net senior division with a 1-over 73.
Grant Whiting of Oakland won the individual net-super senior division, with a 73. Tying for second place was Bernie Zipp of Calistoga with a 75.
Kyle Durham, a 6-foot-3 sophomore guard-forward for Pacific Union College, was named as a 2023 Daktronics NAIA Men's Basketball Scholar-Athlete, the California Pacific Conference announced in a report at calpacathletics.com on March 9.
Durham, who is from Sacramento, averaged 5.7 points and 2.2 rebounds per game. He played in 25 games (11 starts) and averaged 19.2 minutes per game. He shot 43.1% from the field and 54.1% from the free-throw line.
Justin-Siena High School (28-6 overall, 12-0 Vine Valley Athletic League) is No. 8 in the state Division III boys basketball rankings of March 5, it was announced at calhisports.com.
Justin-Siena, at No. 23, is listed among "five teams knocking" in the SportStars NorCal Boys Basketball Rankings of March 9, as announced by SportStars Magazine at sportstarsmag.com.
The Braves are also No. 15 in the MaxPreps North Coast Section Basketball Rankings of March 9, as announced at maxpreps.com.
JT Kuderca, a sophomore outside hitter for Pacific Union College, was named as the Attacker of the Week for men's volleyball, the California Pacific Conference announced at calpacathletics.com on March 6.
Kuderca, who is from Patterson, had 47 kills (3.92 per set) with a .243 attack percentage. He also had 25 digs and three block assists in three matches.
Travis Hightower, a senior at Justin-Siena High School, is among the nominees from the CIF North Coast Section for the 44th annual Cal-Hi Sports All-State teams in boys basketball, it was announced in a report by CalHiSports.com calhisports.com on March 4.
Raimy Gamsby has a 5-2 record and 1.35 earned run average in 11 appearances (nine starts) as a freshman pitcher for the Rutgers University softball team.
Gamsby is a 2022 Vintage High graduate and is from Napa.
Willie Anderson, a former Napa Valley College head men's basketball coach, is among the Class of 2020 inductees for the Vallejo Sports Hall of Fame, the Greater Vallejo Recreation District announced.
Ceremonies honoring the newest class are on March 18, from 4-8 p.m., at the Foley Cultural Center.
Besides Anderson, the class also has Ronnie Anderson, Joanie Bettencourt, Bobby Gonzalez, Jr., Everett Robinson, Ann Talamantes-Ristow, Debbie Ayres and the 1987 Vallejo High girls basketball team, and Mike Kollar, Executive Director of the Vallejo Police Activities League.
To purchase tickets, or for more information, go to gvrd.org or call (707) 648-4600.
Senior outfielder Kimberlee Walston of Napa is batting .188 in eight games (four starts) for the Holy Names University (Oakland) softball team.
The 2019 Napa High graduate has one double for the NCAA Division II school.
The California Pacific Conference, an NAIA league that includes Pacific Union College of Angwin, will have a new look starting with the 2024-25 school year.
Benedictine University Mesa (Arizona), Embry-Riddle Aeronautical University (Prescott, Ariz.), Park University-Gilbert (Arizona), and the University of Saint Katherine (San Marcos, Calif.) will leave the Cal Pac after the 2023-24 academic year, the league announced at calpacathletics.com on March 1.
Those four schools will join the Golden State Athletic Conference.
"The Cal Pac was the initial NAIA home as these institutions launched their athletics programs and we're proud of the growth and success they've had during their time with the league," Cal Pac commissioner Dr. Don Ott said in the report. "We are sorry to lose their close partnership as valued members and will work this next year to make sure the transition is a smooth one for their student-athletes."
The Cal Pac reported 26 different colleges have been part of the league since it was founded in 1995.
The Cal Pac added in the report that the continuing nine members of the conference, including Pacific Union College, "form a solid partnership connecting competition in Northern and Southern California."
Tom Bonfigli, a former Justin-Siena High School head boys basketball coach, will retire from coaching after the 2023-24 season at St. Vincent de Paul-Petaluma. It will be his 42nd season as a head coach and fourth season at St. Vincent.
Bonfigli, the 2023 CIF North Coast Section Honor Coach of the Year, is tied for sixth in the state for all-time wins, according to the Cal-Hi Sports Online Record Book. He has 843 wins in his career.
He was at Justin-Siena for 12 years and stepped down in 2007 after compiling a 225-120 record at the Braves' helm.
He has also been the head coach at Cardinal Newman-Santa Rosa.
Today in sports history: March 16
2001: Record number of low-seeded teams advance through first round of NCAA Tourney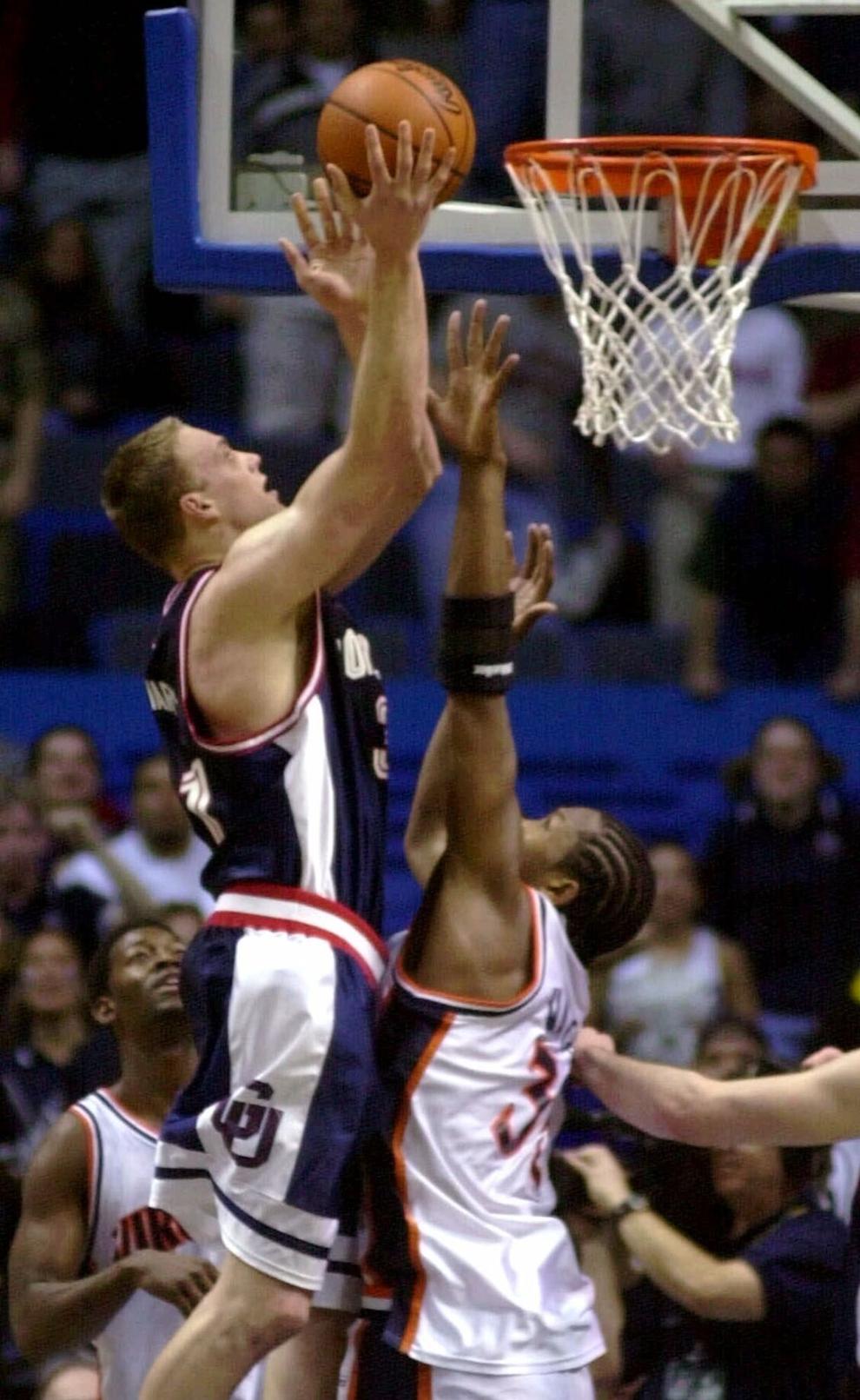 2007: Kobe Bryant scores 33 points in fourth quarter, overtime to lift Lakers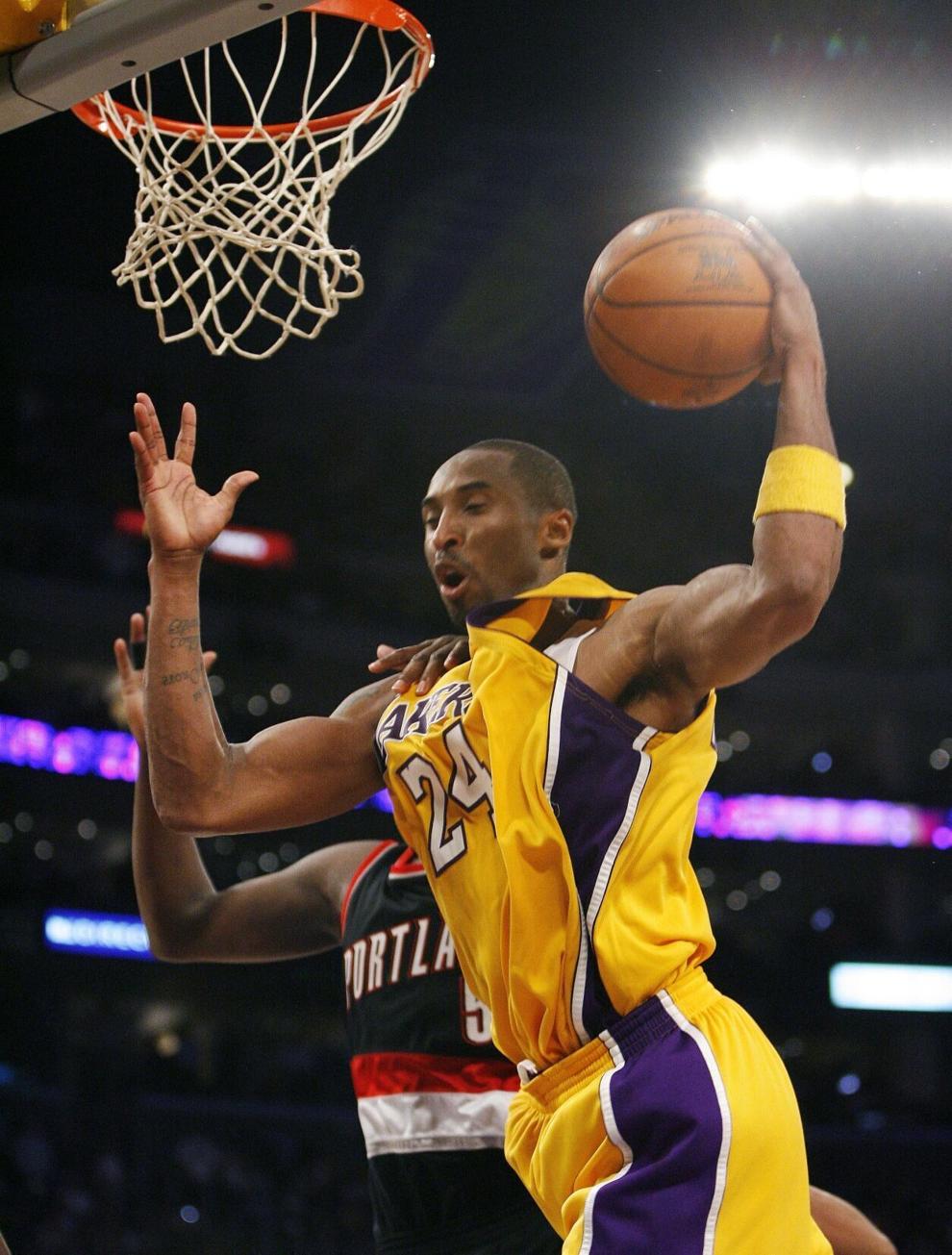 2009: Kevin Durant, Thunder spoil Gregg Popovich's 1,000th game as Spurs coach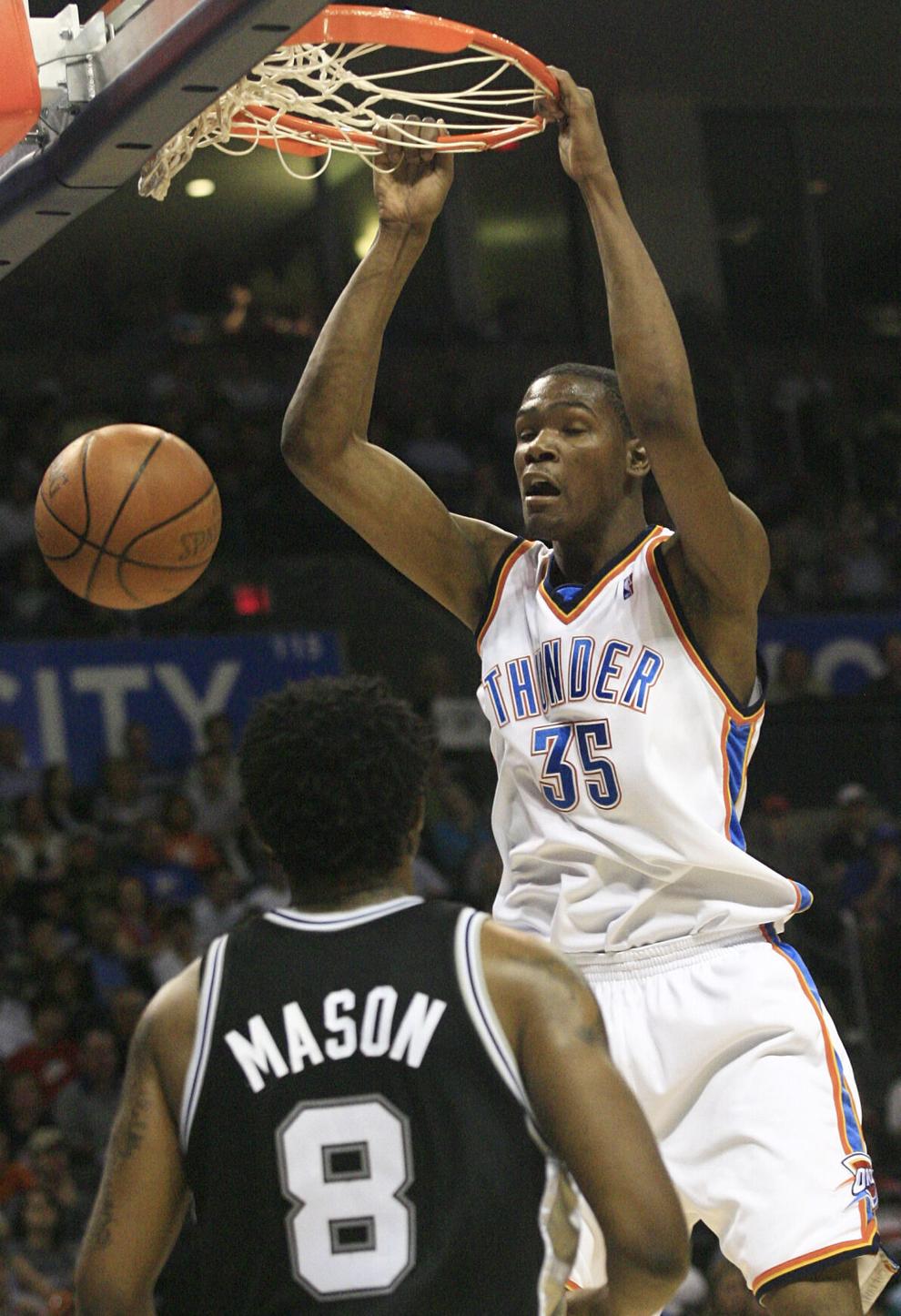 2012: No. 15 seed Norfolk State stuns No. 2 Missouri in NCAA Tournament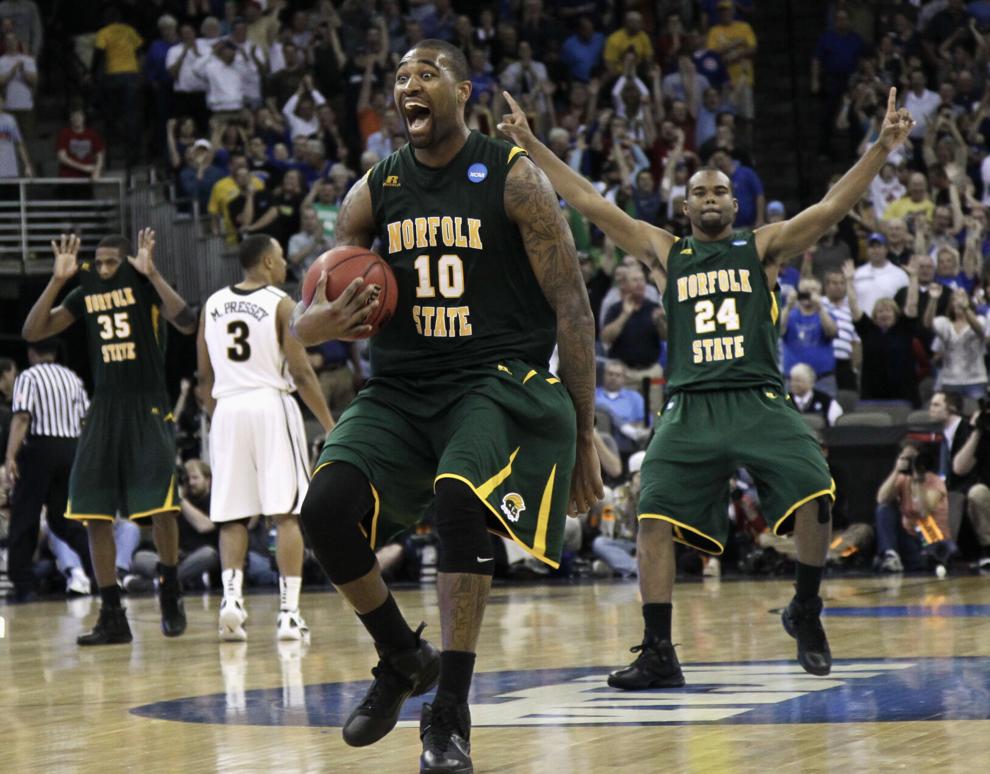 2013: Mikaela Shiffrin clinches World Cup slalom title with improbable come-from behind victory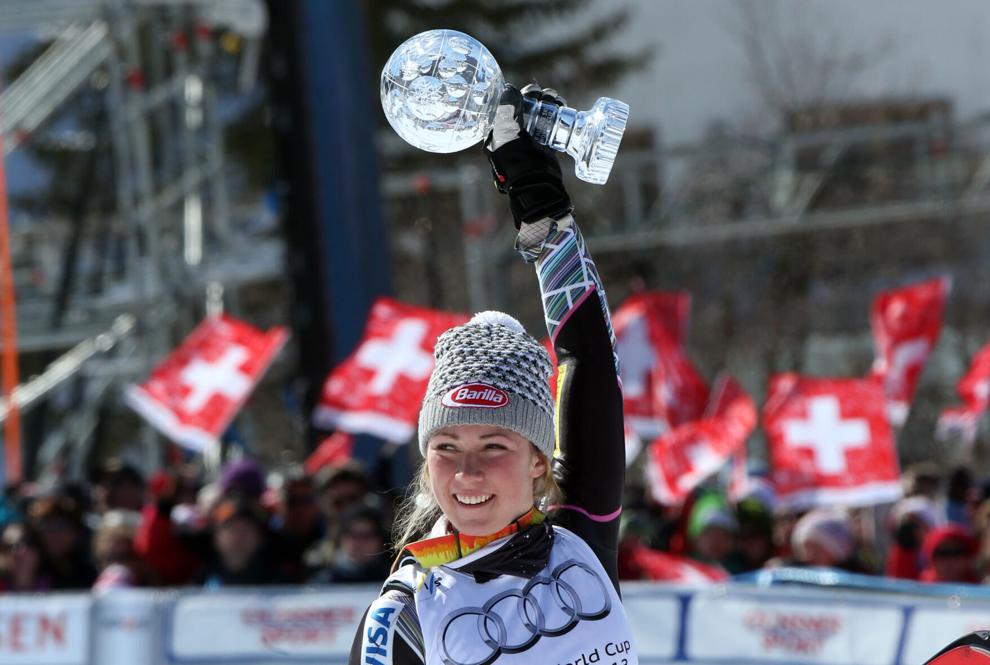 2013: Ted Ligety caps his dominant season in giant slalom with a sixth World Cup win