Photos: Jose Altuve, Katie Ledecky named AP Athletes of the Year
Jose Altuve and Katie Ledecky have been voted Associated Press Male Athlete of the Year and Female Athlete of the Year, respectively.
Altuve led the Houston Astros to their first World Series title with a win over the Los Angeles Dodgers in November and picked up the franchise's first MVP trophy in more than two decades a couple of weeks later.
Altuve, who was one of only a handful of players who endured the Astros' painful rebuilding process en route to this year's championship got 715 points, beating out New England quarterback Tom Brady, who had 646, and third-place finisher Cleveland Cavaliers star LeBron James, with 626.
As his huge 2017 is coming to a close, the diminutive second baseman already is looking for more.
"Winning the World Series, winning the MVP, you feel like you have everything," Altuve told The Associated Press. "But my perspective is to try and get better every year and if we win one World Series, why not win another one? Just keep playing for the team and keep playing for my city."
Altuve is a five-time All-Star who led the majors with a career-high .346 batting average and his 204 hits topped the American League. He is the first player in MLB history to lead his league in hits in four straight seasons. He tied a career-best with 24 homers and had 81 RBIs. He was second in the AL by scoring 112 runs, his on-base percentage of .410 ranked third, he was third with 32 steals and his .547 slugging percentage ranked sixth.
Altuve carried his stellar regular season into the postseason, where he paced the Astros in their ALDS win over the Boston Red Sox by hitting .533 with an outrageous 1.133 slugging percentage.
Altuve spent his early years with the Astros toiling in relative obscurity as Houston lost 100-plus games in each of his first three major league seasons from 2011-13. There was no denying his superstar status this season as the Astros won 101 games, and he became one of the best stories early in the postseason when he hit three homers in their Game 1 win over Boston.
As one of the smallest players in the majors, Altuve certainly isn't known as a slugger, but that performance made him just the 10th player in major league history and first since 2012 to hit three homers in a playoff game. Altuve's story of once being sent home from a tryout because he was too short has been well documented as he has risen to fame. But on the day his huge game led the Astros to that playoff win, he perfectly summed up the mindset he's carried since that setback.
"As soon as I cross the white line, I feel the same size as everyone else," he said.
Altuve, who grew up in Venezuela, considers Houston his second home after spending his entire professional career with the Astros. He took great pride in wearing the Houston Strong patch on his uniform throughout the playoffs as a reminder of what the city went through during Hurricane Harvey and how difficult the rebuilding process would be.
"We had the responsibility of making it happen for the city," the 27-year-old said. "We wanted to win the World Series for the city. We just wanted to try to see a smile from them."
Ledecky earned five golds and a silver at this year's world championships in Budapest, maintaining the upward trajectory she first established as a surprise gold medalist at the 2012 London Olympics.
Her dominant performance in Hungary earned her 351 points, edging out Serena Williams with 343. Williams won the Australian Open for her Open era-record 23rd Grand Slam tennis title. Olympic track star Allyson Felix finished third in voting, with 248 points.
Last year, Ledecky was second to gymnast Simone Biles in the balloting.
Ledecky is the eighth female swimmer to win and the first since Amy Van Dyken in 1996. Among the others is 1969 winner Debbie Meyer. At last year's Rio de Janeiro Games, Ledecky equaled Meyer's feat of sweeping the 200, 400 and 800 freestyles in a single Olympics.
"It's a really great history of women swimmers and freestylers," Ledecky said of the AP honor roll. "I really look up to a lot of those women."
She is the first active college athlete to win since UConn basketball player Rebecca Lobo in 1995.
Not yet halfway toward the 2020 Tokyo Games, Ledecky already is thinking ahead. Like Michael Phelps, she never publicly reveals her target times or placements.
"I set big goals for myself and that's always what has motivated me," she said.
Astros star Jose Altuve named AP Male Athlete of the Year 1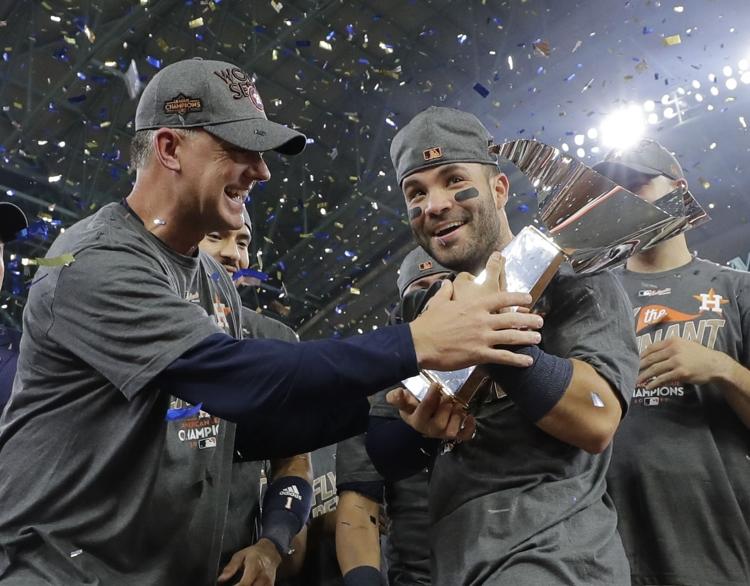 Astros star Jose Altuve named AP Male Athlete of the Year 2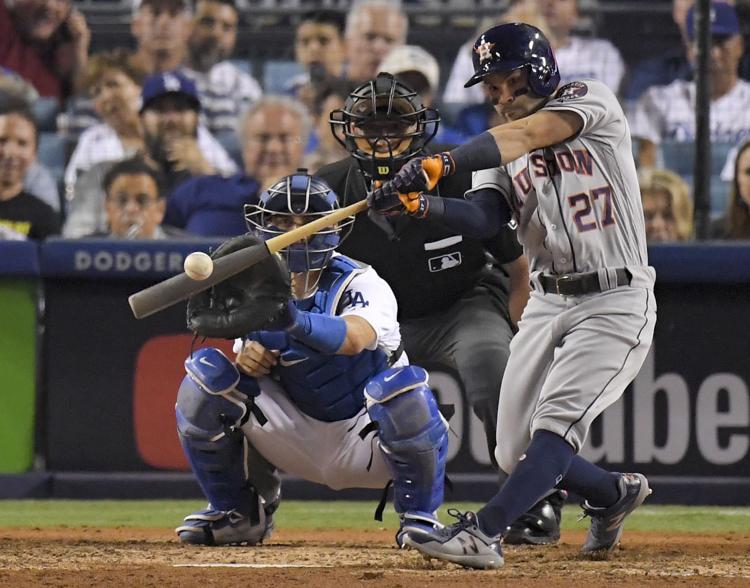 Astros star Jose Altuve named AP Male Athlete of the Year 3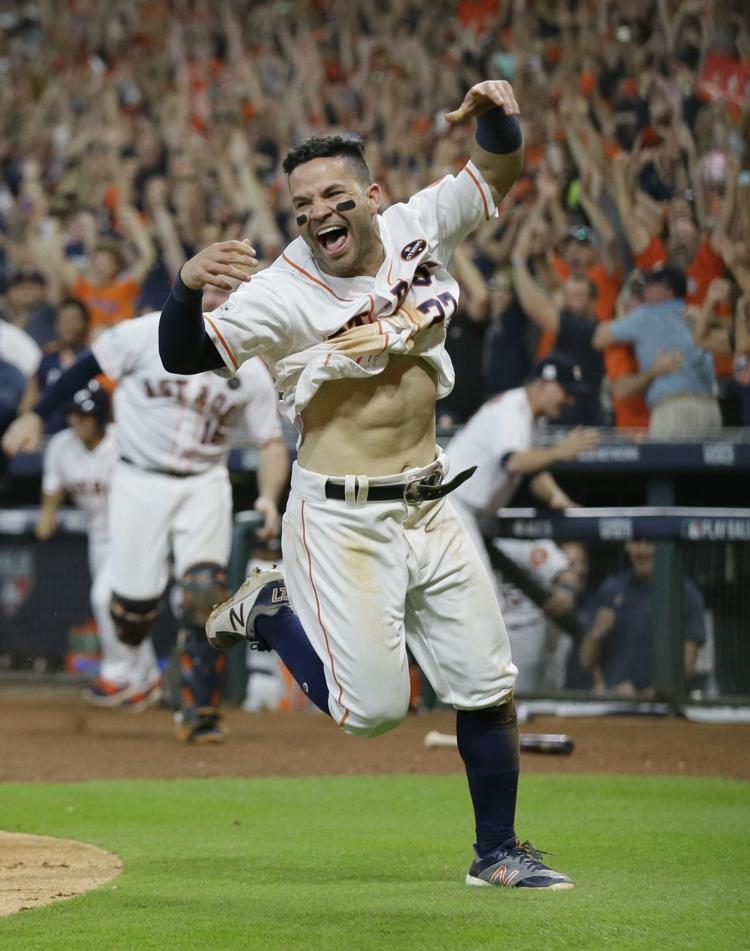 Astros star Jose Altuve named AP Male Athlete of the Year 4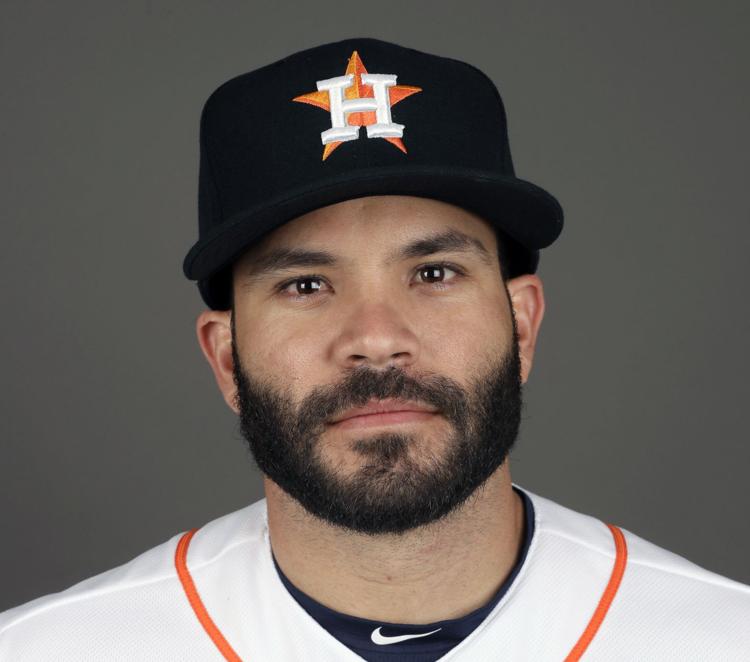 Katie Ledecky swims to AP Female Athlete of the Year honors 1
Katie Ledecky swims to AP Female Athlete of the Year honors 2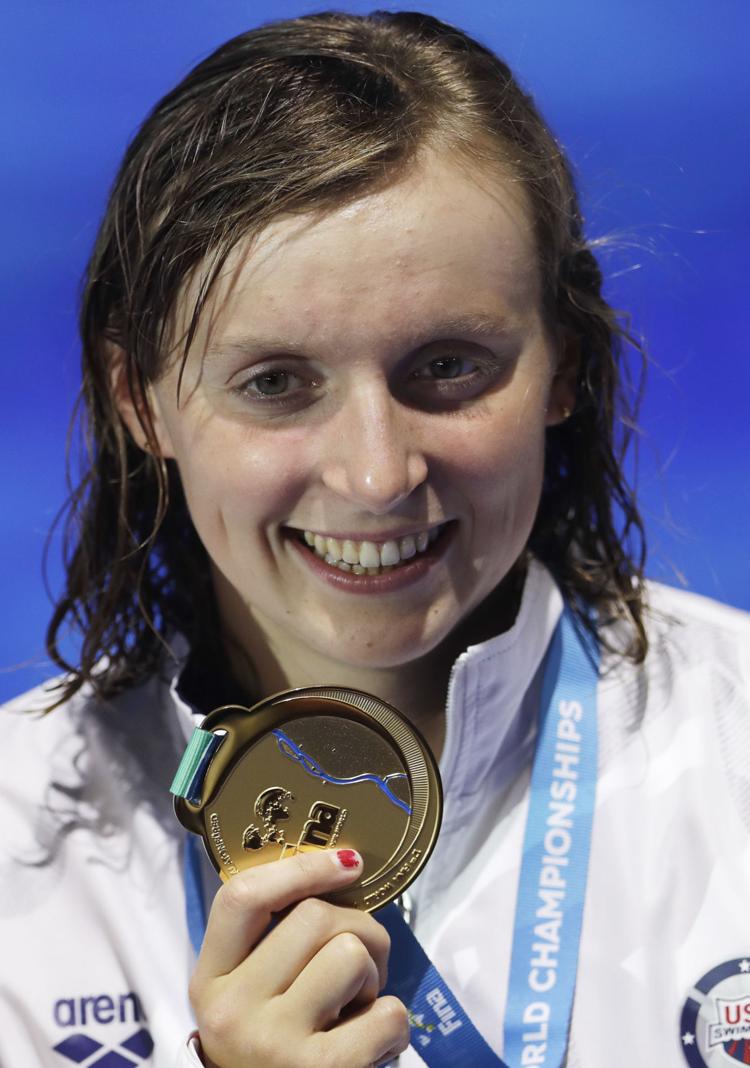 Katie Ledecky swims to AP Female Athlete of the Year honors 3
Katie Ledecky swims to AP Female Athlete of the Year honors 4