Steve Hendrickson, who starred in football for Napa High School in the early 1980s as a fullback and linebacker before going on to play for UC Berkeley and then in the NFL for seven years, died Friday at his home in Nampa, Idaho, his nephew, Dave Lewis, said.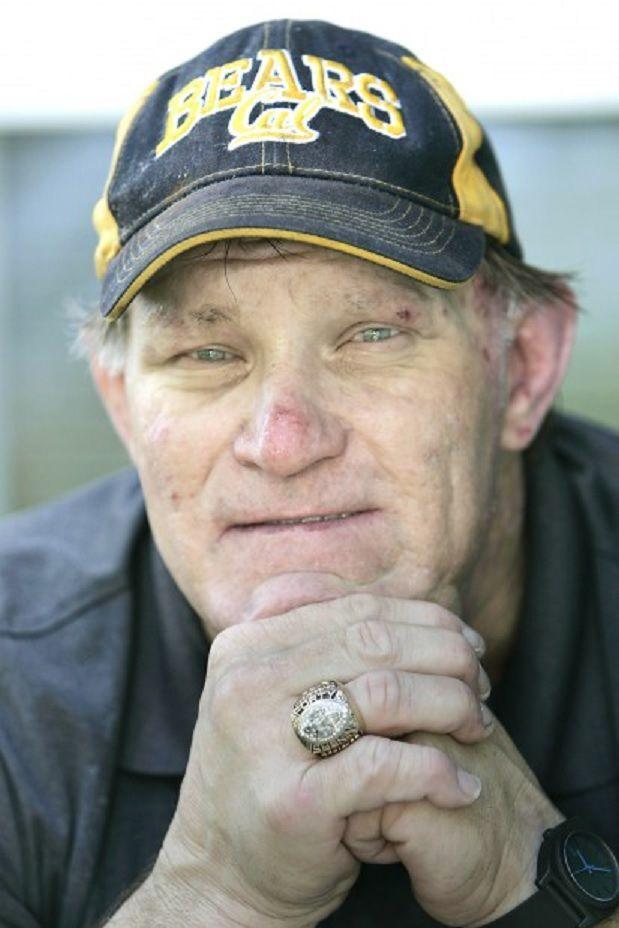 Hendrickson, a 1985 Napa High graduate who is in the school's Athletic Hall of Fame for his outstanding achievements in football and wrestling, was 54.
He was the first player in Napa High football history to have his jersey number retired. The two-time Monticello Empire League Player of the Year wore No. 30 and played for head coach Les Franco.
"I've been a coach and I've watched high school football here for my entire life. I don't think there's ever seen a player as dedicated to the game and played it with such passion as Steve Hendrickson did," Franco said Saturday.
"He put a lot of passion into the game. And that passion was demonstrated for years, not only at Napa High, but at UC Berkeley and with the 49ers. His career is legendary — and it should be. He set a whole new tone, on the practice field and at (Napa) Memorial Stadium during his time. He really was an incredible young man."
The 49ers selected Hendrickson in the sixth round of the 1989 NFL Draft. He played on the 49ers' Super Bowl-winning team in 1990. He was used as an H-Back, running back, tight end, linebacker and on special teams during his years in the NFL.
Hendrickson, who appeared in 100 games during his NFL career, also played for the Dallas Cowboys (1989), San Diego Chargers (1990-95), Houston Oilers (1995) and Philadelphia Eagles (1995). He was with the Chargers when they advanced to the Super Bowl in 1994.
"We are sad to report the passing of Steve Hendrickson," California Gridiron (@calgridiron) tweeted Friday. "Steve played linebacker for the Bears from 1985-88. He went on to play 7 seasons in the NFL after being drafted in the 6th rd of the 1989 draft. Steve was a fierce competitor with a big heart & he will be missed. RIP #30."
Hendrickson has been honored for his standout play on the football field, both at Napa High and at Cal.
He played on the varsity team for four years at Napa.
As a junior, in 1983, he was selected as MEL Player of the Year and was named All-MEL — on both offense and defense — as well as All-Region and All-Northern California.
As a senior, in 1984, he was selected as an All-NorCal and All-State linebacker, MEL Player of the Year, All-MEL on both offense and defense, and All-Region.
Last August, CalHiSports.com named him as one of the top players in California over the last 40 years. The two-way star did not make the website's list of the "Top 50 Football Players We've Seen" but is among "50 More Top Players We Saw in Person," CalHiSports.com reported.
Last November, he was named to the All-CIF Sac-Joaquin Section All-Time Football Team as a linebacker by CalHiSports.com.
Hendrickson was inducted into the NHS Athletic Hall of Fame in 2000.
"He was the greatest football player I've ever coached," said Franco, a former Napa High and Vintage High head coach.
Hendrickson started at Cal as a linebacker and on special teams.
He received Pac-10 All-Academic honors in 1988. He was also selected as the Most Valuable Player of the Blue-Gray Football Classic, an all-star game played in Montgomery, Alabama in 1988. He graduated from Cal with a degree in history.
"He definitely put Napa on the map for what he did," said Lewis, a 1985 NHS graduate. "He was just a big kid — that if you just tell him to go into a line of fire, he would do it. He had no fear. That's why he was so successful in the NFL, because coaches would tell him to go down, sacrifice your body and break the wedge. 'OK, coach.' He did that."
The Napa High athletic department and football program received a commemorative Wilson Golden Football in 2015, in honor of Hendrickson having played for the 49ers on their Super Bowl title team in 1990.
It was an initiative, the Super Bowl High School Honor Roll, that was part of the Super Bowl 50 celebration, designed to recognize and honor high schools and communities around the country that have contributed to Super Bowl history.
"It's an honor of Steve's and the things that he did as an athlete," Troy Mott, a former Napa High head football coach, said in a Dec. 22, 2015 Napa Valley Register story. "It's a great honor for us, to be able to honor Steve."
WATCH NOW: NBA, NFL PLAYERS AND COACHES REACT TO RIOTERS BREACHING THE U.S. CAPITOL