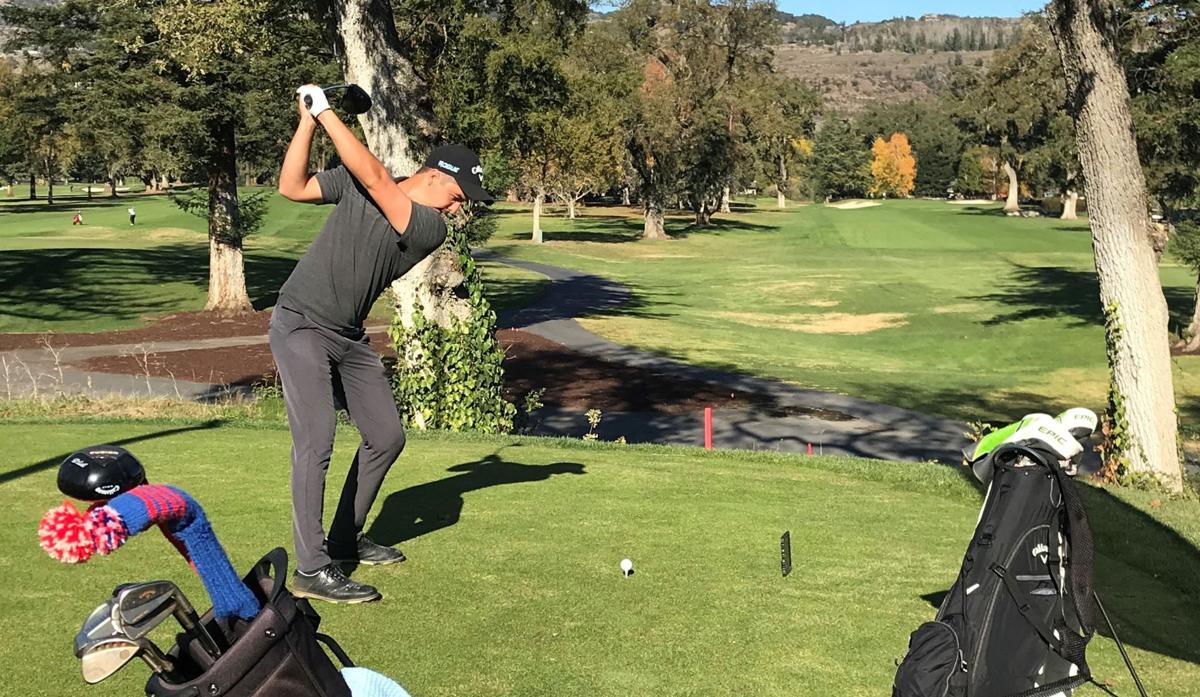 Austin Bautista was looking to hit a high draw and work his tee shot around the redwood trees on the left at the par-4 17th hole, which was playing 290 yards, during the final round of the Napa Open on Friday at Silverado Resort and Spa.
His drive clipped one of the trees and landed well short of the green.
Bautista's reaction as he was clinging to a one-shot lead late in the day? He turned to his caddie and girlfriend, Chiara Calcioli, and said "Let's win this."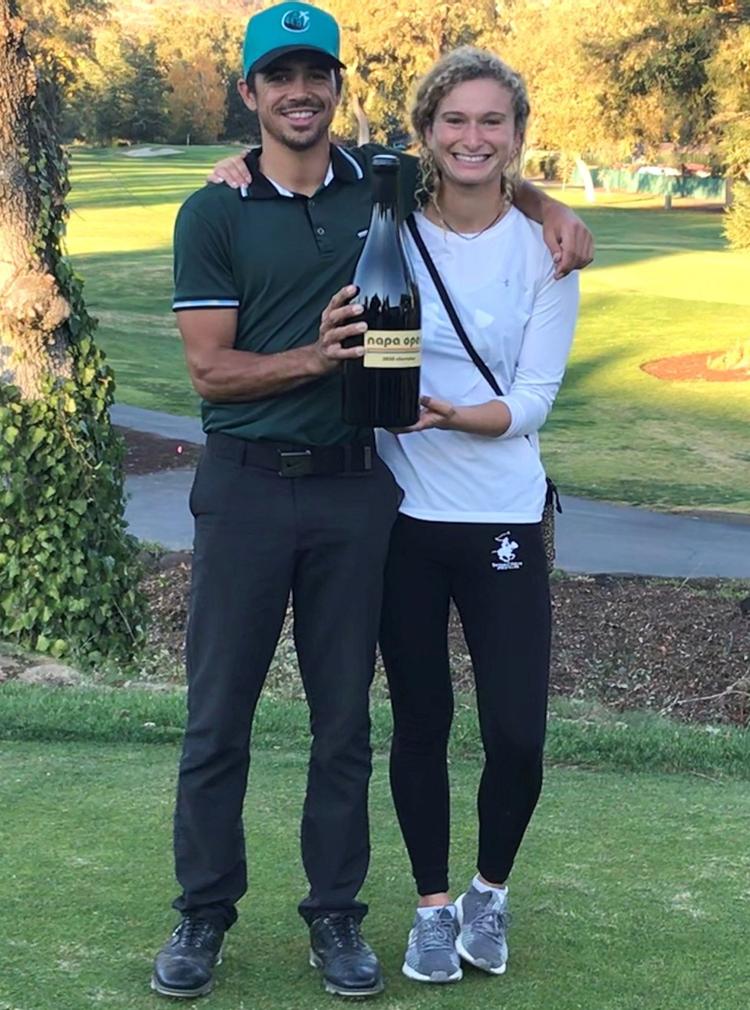 That's exactly what Bautista, a native of Sydney, Australia and now a resident of Clearwater, Fla., did on a gorgeous fall day with temperatures in the mid-60s with clear and sunny skies.
He hit a bump and run shot to 10 feet and two-putted for par.
Bautista closed it out by making a birdie putt from 12 feet on the par-5, 18th hole, giving him a round of 2-under 70 and a two-shot win in the $47,500 Golden State Tour event on the North Course. Bautista earned a $10,000 first-place check after completing the three-day, 54-hole mini-tour event at 11-under 205. Silverado is the presenting sponsor of the Napa Open.
He started out by shooting 6-under 66 on the North Course on Wednesday and backed that up with a 3-under 69 on the South Course.
"He played great. He had some guys charging and he played clutch in the end, even though he did have a couple shaky drives," said Andy Miller, the tournament founder and host. "Just to hang in there when you have the lead is tough to do, and he did it."
Sahith Theegala of Chino Hills (72-67-68 – 207), Corey Pereira of Cameron Park (72-66-69 – 207) and Riley Elmes of Lake Oswego, Ore. (70-65-72 – 207) tied for second at 9-under, each receiving $3,933.
Forty-four players advanced to the final round following the 36-hole cut. The tournament had a sold-out field of 87 players, both professionals and amateurs. It was the third year of the Napa Open. The rainy weather earlier in the week made for softer conditions in the fairways, with not as much bounce or roll.
"It was playing long off the tee. But today the greens firmed up a little bit and got really quick," said Miller, Silverado's Design Director and a four-time NCAA All-American at BYU. "So it was easy to run a 10-, 20-footer four or five feet by if you didn't watch your speed. The same thing with your chips. If you're short-sided, it wasn't easy to get it up and down because you know the ball was releasing and rolling out, because those we're pushing 12 on the (Stimpmeter)."
It was Bautista's second Golden State Tour win of the week in Napa County. He reacted to his birdie putt on No. 18 with a fist pump while holding up his putter.
He had battled cold, rain and windy conditions on Tuesday to win the Purefect Shootout, a $9,000, two-day, 36-hole tournament at Chardonnay Golf Club & Vineyards in American Canyon. Bautista, who learned about playing in wind at Bonnie Doon Golf Club in Australia, shot 5-under 139 for the 36-hole event with rounds of 67 and 72 to secure the $2,500 first-place prize. He won by four strokes the tournament put on by Purefect Golf, a Napa company run by Zack Sims and Brandon Duncan.
"I played really solid and, you know, I love Napa," said Bautista, 23, who was the No. 1 amateur in Australia in 2015 and 2016. "It's beautiful here. This is the first time I've been to Silverado. It's unreal. I played good all week and I'm glad to get two wins, back to back. It feels nice."
It's the fourth win of the year for Bautista.
He shot 19-under 197 and captured the Temecula Creek Championship, a Golden State Tour event in August.
He shot 69 and won the West Florida Golf Tour's Tampa Palms Series 1, beating Paul Ferrier of Edinburgh, Scotland in a playoff at the Tampa Palms Golf & Country Club.
"He scooped both of them up – that's great playing," said Sims. "He looked solid throughout five days of golf."
Bautista took a two-shot lead into the final round on the par-72, 6,793-yard layout, a tough test with its very narrow fairways, deep rough, and firm and fast greens that are very challenging.
"There were some tough pins, some that I didn't expect on some of the par threes," said Bautista. "But ultimately, I played within myself. I knew what holes I could go for and what holes I needed to make par. So I definitely was happy with how I played.
"There were a lot of guys that were chasing me. I don't need to look at the leaderboard until I really need to know. So I looked at the leaderboard for the first time this week on the 17th."
Bautista got to 12-under through the 11th hole.
There were so many key shots in his final round:
* The bunker shot on the par-3 15th hole he hit to within tap-in distance to save bogey. "That was a huge, huge moment, because a double (bogey) there puts me tied for the lead. So just making bogey there was crucial," he said.
* The 7-iron he hit to one foot of the pin on the par-3 11th, setting up a birdie.
* The birdie putt on No. 18. "The putt was actually really quick. It was straight downhill, sliding to the right," he said. "I didn't want it to get away and I wanted to hit a good stroke. And so I picked my line."
* The approach shot that he hit out of the right rough on No. 18.
* The eight-foot putt he made on the par-4, 14th to save par. He reacted with a fist pump and "Yes."
* The 30-footer he made for birdie on the par-4 10th hole.
Bautista birdied No. 5 on the front nine. He had three birdies and two bogeys on the back nine.
Bautista took time to thank his caddie, Calcioli, who was alongside every step of the way, for all five rounds.
"She's a great caddie, and I'm definitely very grateful," he said. "She's a great teammate."
Theegala was not sure if he could even play the final round after suffering a cut to his left hand on Thursday. He birdied Nos. 3, 5, 9, 14, 15 and 16.
"I didn't hit the ball great, but I really putted well," he said. "I kind of knew the greens from obviously playing the Safeway Open and that comfort level I had was definitely nice. So I think that was a big, big confidence boost for me, especially getting over 10-, 15-foot putts, which are pretty tricky. Knowing the greens a little bit definitely helped."
Sims finished alone in fifth place, shooting 69-68-73 – 210, a 6-under total, and won $2,900. He got it to 8-under but a double-bogey 6 on No. 10, where he had trouble from off the green, dropped him lower on the leaderboard. He left his third shot short of the green and after getting on the green on his fourth shot, he two-putted.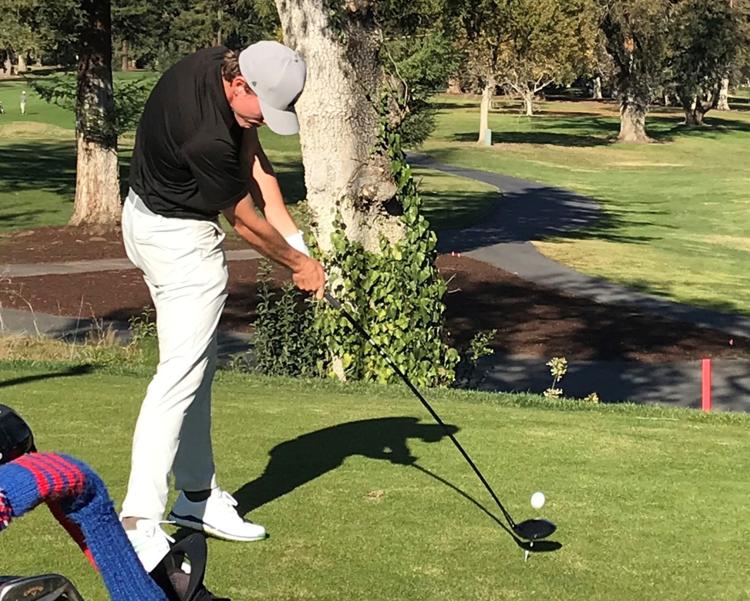 "A couple of bad breaks. I probably could have played it a little better. But it happens," he said. "My front 9 was super steady today. I was just hoping to bring that into the back nine. I just had a rough start on 10. But other than that, I played OK."
He came right back, responding with a birdie on No. 11.
Rhett Rasmussen of Draper, Utah was sixth (72-68-74 – 214).
Brad Marek of Berkeley (76-69-70 – 215) and Gregor Main of Danville (77-68-70 – 215) tied for seventh.
Jamie Hall of Seattle (72-73-71 – 216) and Alex Lee of Sacramento (71-72-73 – 216) tied for ninth.
The low 19 finishers were paid.
Aaron Beverly of Fairfield (79-66-74 – 219) tied for 21st.
Miller (77-71-75 – 221) tied for 35th.
The par-3 second hole played 247 yards and the par-4 eighth hole played 308 yards.
The Golden State Tour moves to Rancho Murieta Country Club Dec. 1-2 for the Rancho Murieta Shootout. The Yocha Dehe Classic is Dec. 8-10 in Brooks.
The Golden State Tour, founded in 1982, "offers a professional golf tournament environment each week and partners with the Outlaw Tour to host events across California, Arizona and Nevada," according to bluegolf.com/pro/programs/gstour/membership.
"In the early years, GST branded itself as a 'developmental tour' where players could hone their skills in preparation for QSchool. Entering our 39th season, the 'developmental' aspect is long gone. Today, players are highly-skilled, ultra-competitive and ready for the next level. GST offers a professional golf tour/tournament environment each week – hosting events at quality sites across CA, AZ and NV."
PHOTOS: THE 2020 NAPA OPEN GOLF TOURNAMENT
2020 Napa Open at Silverado Resort and Spa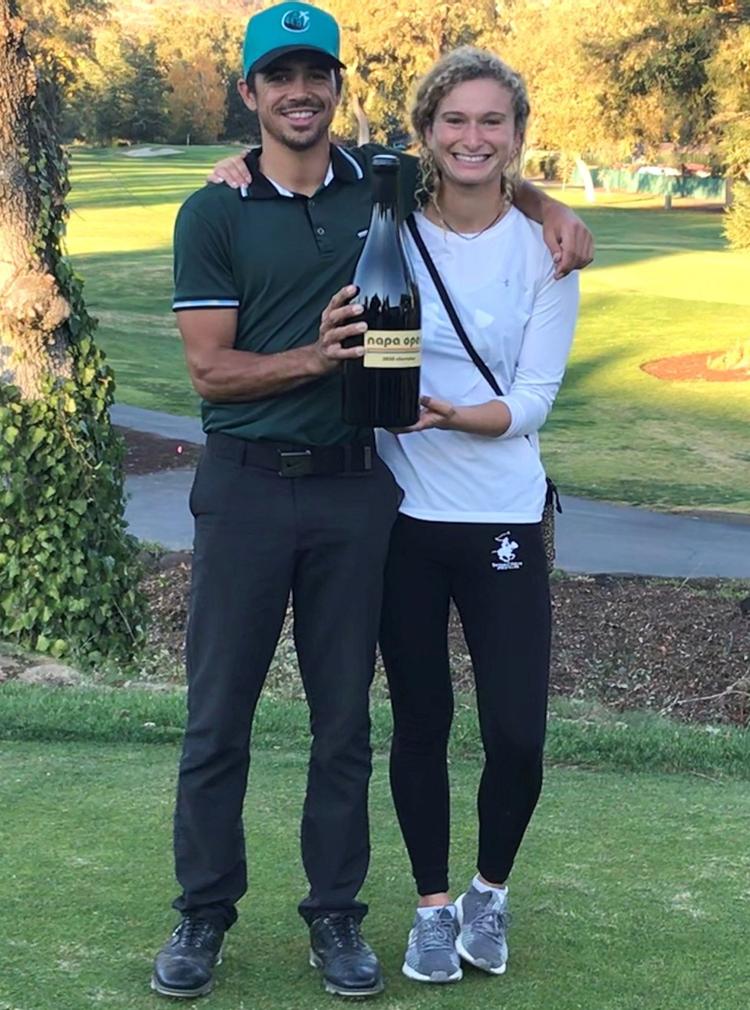 2020 Napa Open at Silverado Resort and Spa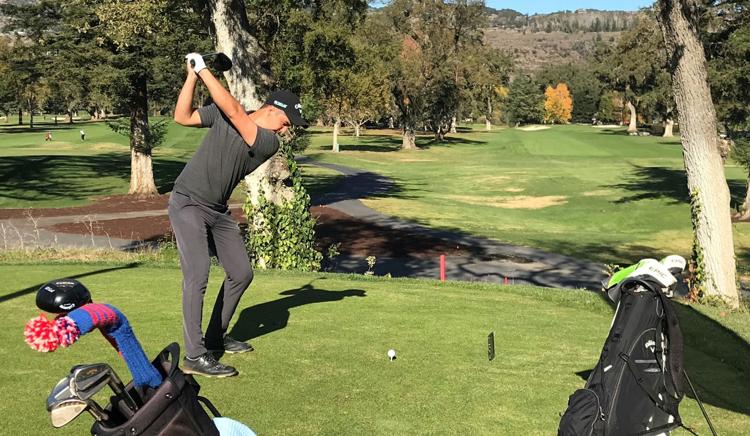 2020 Napa Open at Silverado Resort and Spa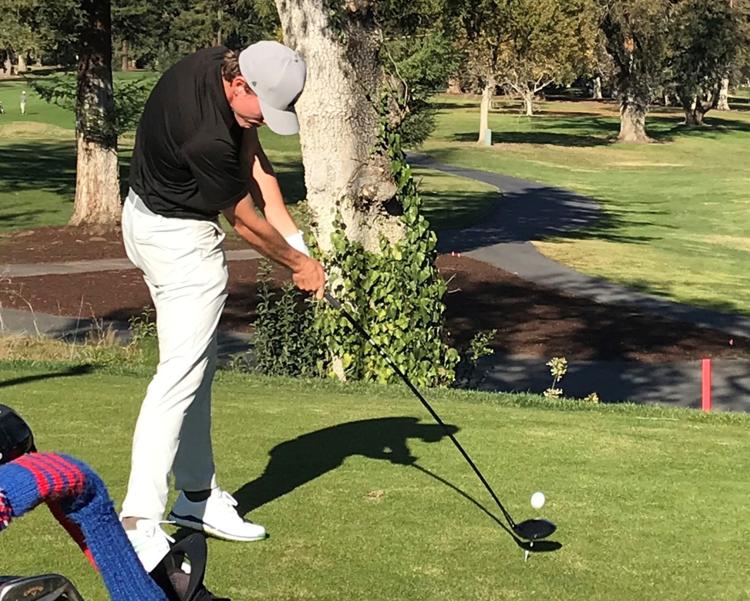 2020 Napa Open at Silverado Resort and Spa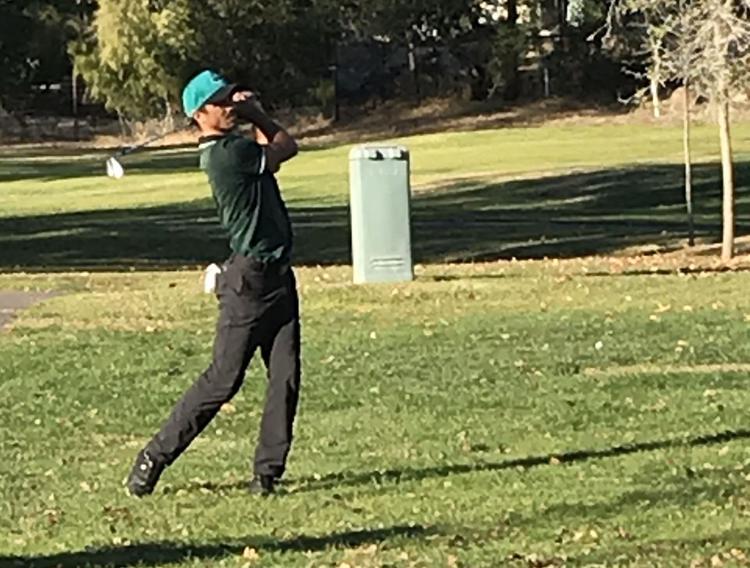 2020 Napa Open at Silverado Resort and Spa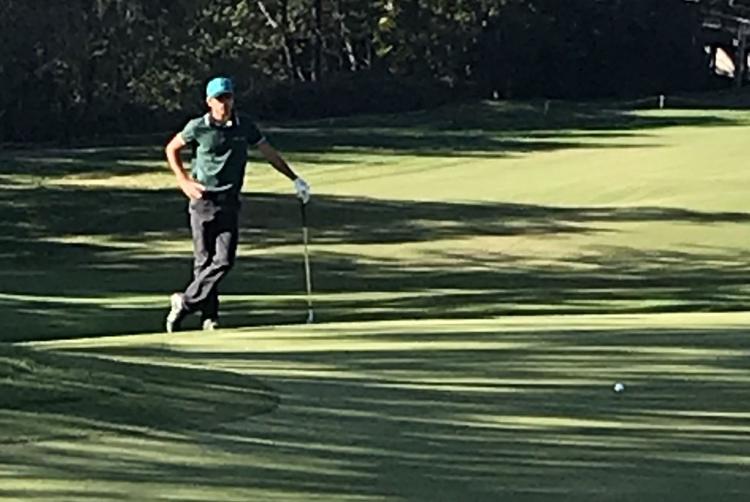 2020 Napa Open at Silverado Resort and Spa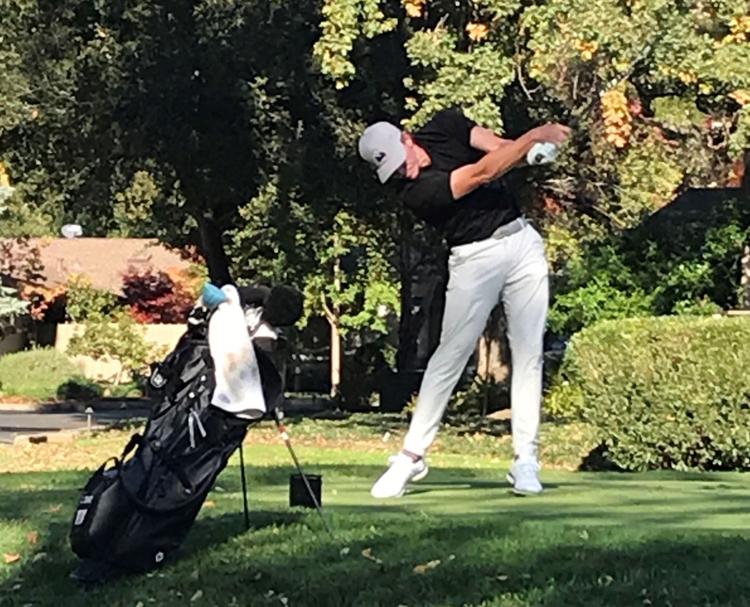 2020 Napa Open at Silverado Resort and Spa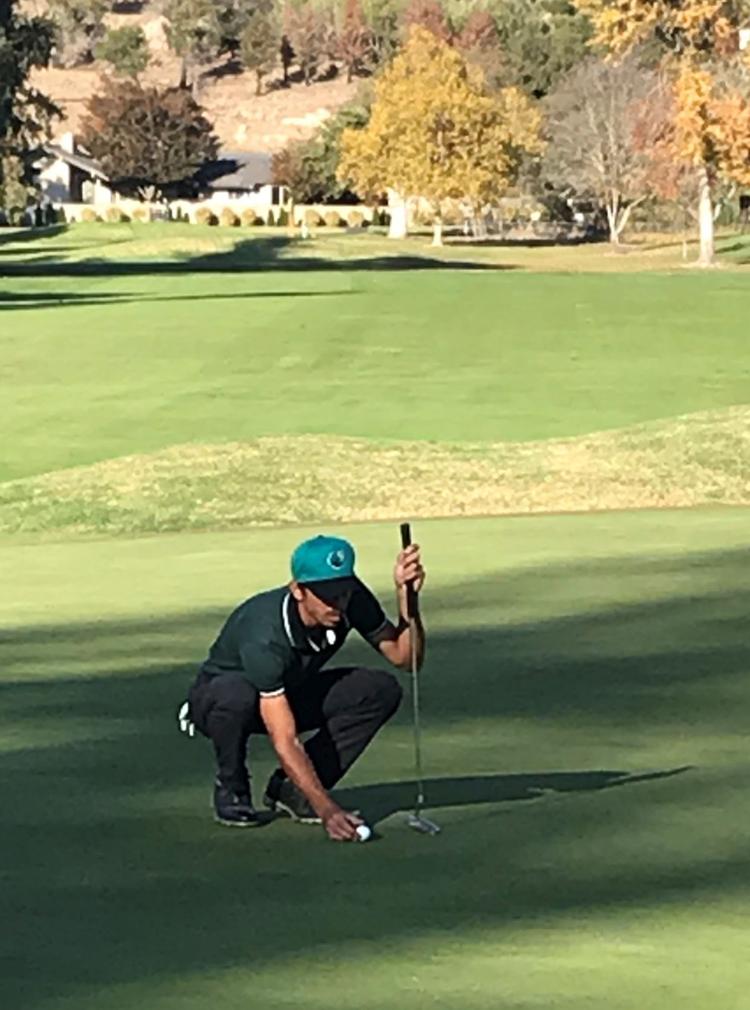 2020 Napa Open at Silverado Resort and Spa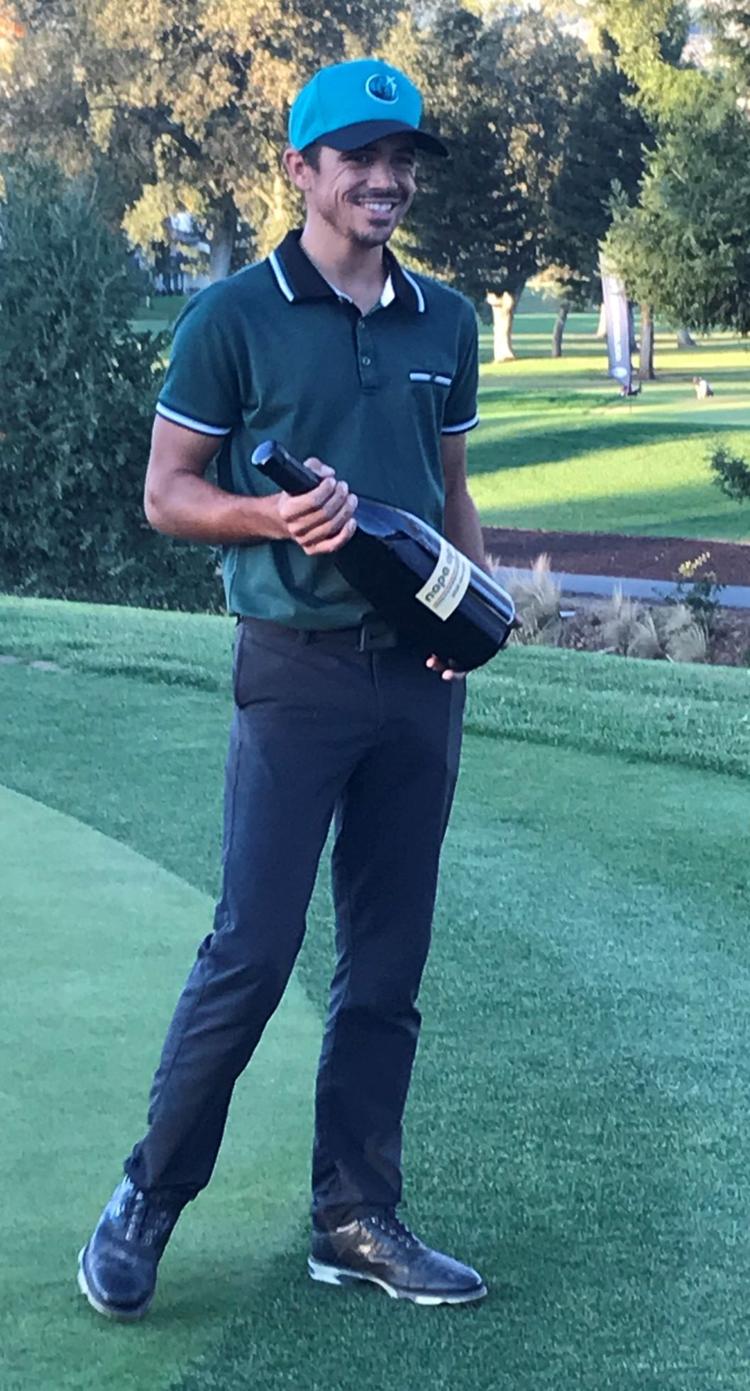 2020 Napa Open at Silverado Resort and Spa
WATCH NOW: STEPH CURRY NOW UNDER PRESSURE TO CARRY WARRIORS AFTER KLAY THOMPSON'S SEASON-ENDING ACHILLES INJURY
Be the first to know
Get local news delivered to your inbox!