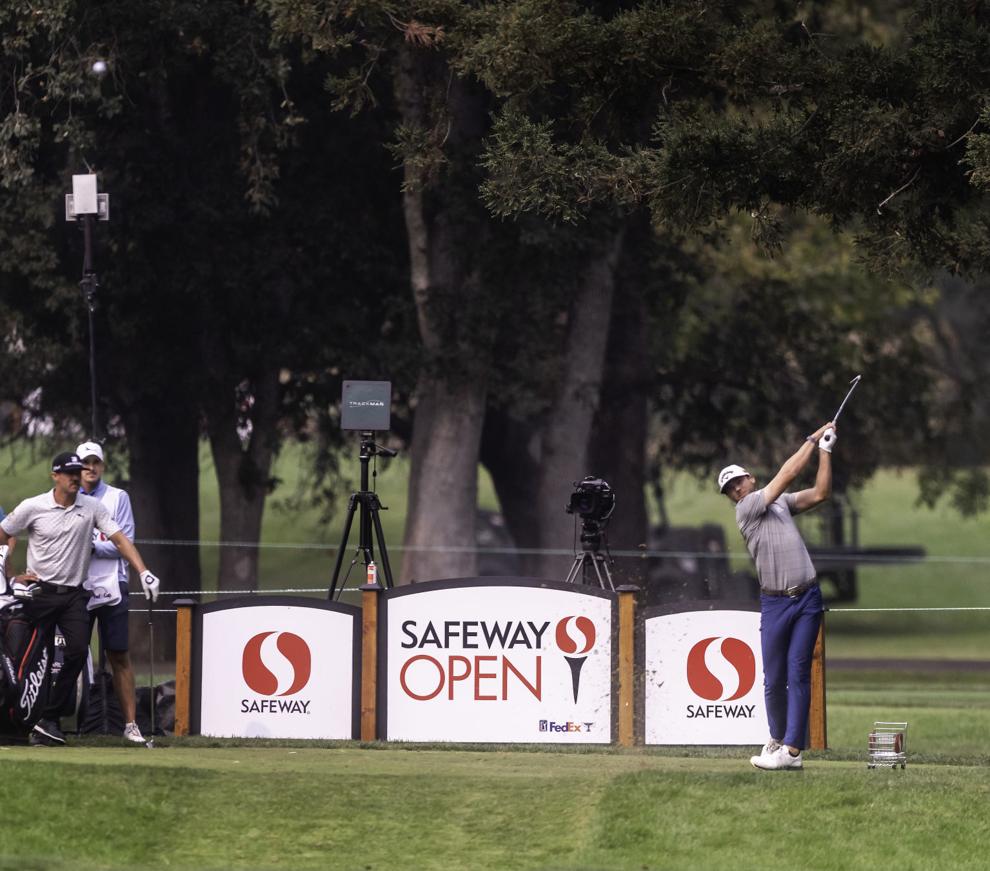 The tournament scoring record for the Safeway Open, a PGA Tour event, could be in jeopardy with two rounds still to go in Napa.
Brendan Steele set the record at 18-under-par 270 on his way to winning the title on the North Course at Silverado Resort and Spa in 2016. Sam Burns is just three shots off that mark at the halfway point, as he heads into the weekend.
As far as Johnny Miller, the tournament host, is concerned, that's A-OK, as he applauded the low scores that are being shot on the par-72, 7,166-yard championship course that he re-designed in 2011.
"The guys hit the ball a long ways now and they're really good," said Miller, a World Golf Hall of Fame member and 25-time champion on the PGA Tour.
Burns did it again on Friday, going very low, as he shot a second-round 65 in the event, presented by Chevron, that kicks off the Tour's 2020-21 season. It's the first of 50 official FedExCup tournaments.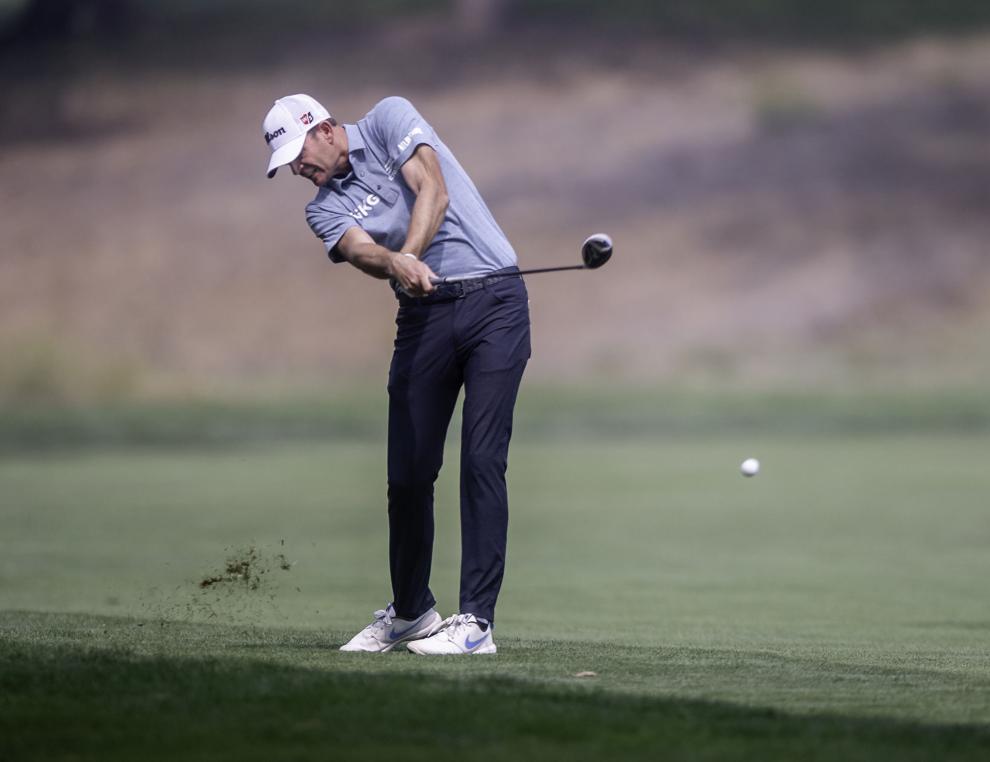 Burns was tied for second place after shooting a 64 in the first round on Thursday. He's now at 15-under-129 and in the lead through 36 holes, with rounds on Saturday and Sunday coming up. Burns, a resident of Tyler, Texas, is seeking his first win on Tour.
"I'm just going to try to keep improving, keep getting better, trying to go off of my stats from last year and see where I can get better, so just going to see if I can continue to do that and see what happens," Burns said, following his round Friday.
"I think for me, I'm just going to go out tomorrow and focus on what I can control. For me, that's picking good targets and hitting shots."
Once again, players took advantage of favorable scoring conditions – no wind, soft greens, not much rough to contend with.
"Usually there's some breeze, but this week so far, no wind whatsoever and the rough is not too tough," said Miller, a two-time major champion, who also works as a golf course designer. "You cannot get any better conditions for low scoring than these, which is fine. There's nothing wrong with that. I don't mind the guys shooting well."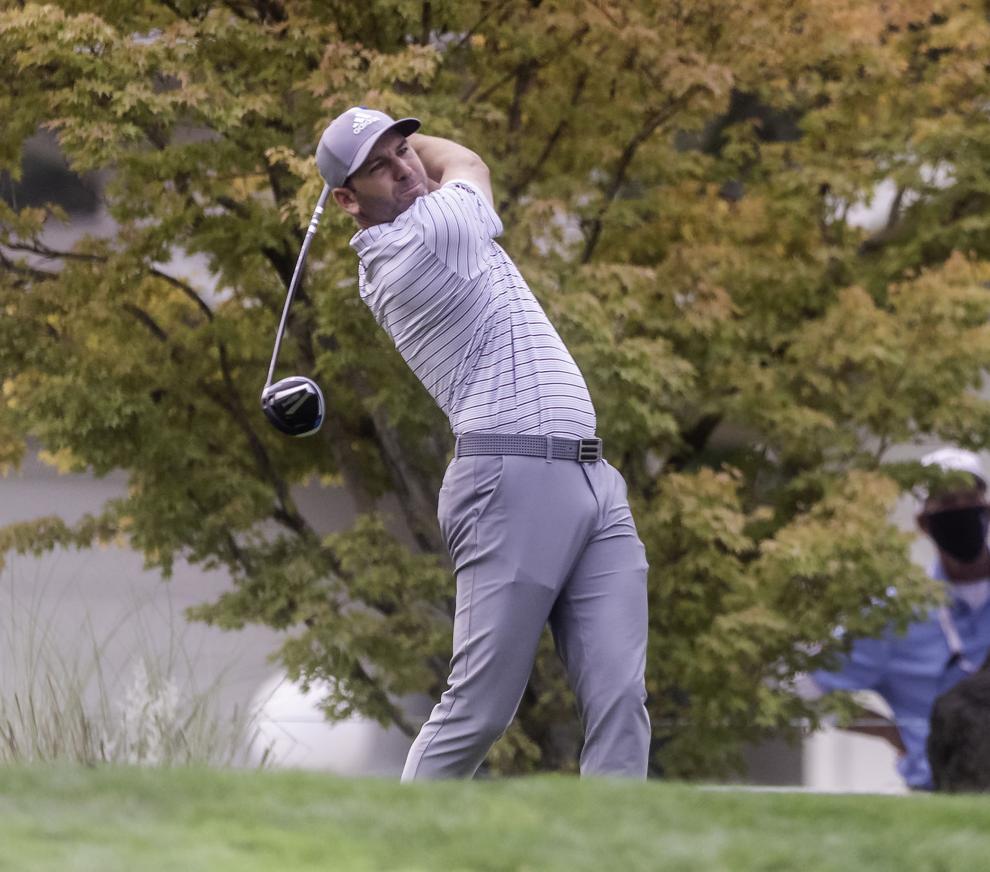 On Thursday, 115 players shot even-par or lower – one of the greatest scoring days in the five-year history of the Safeway Open. Due to darkness, the first round was suspended for the day at 7:11 p.m., with 13 players still on the course and not able to complete their rounds. They returned on Friday at 7:28 a.m. and were in position to resume play. The round was completed at 8:08 a.m.
With no spectators allowed on the course due to the COVID-19 pandemic, there is a completely different feel and look to the tournament, as it's very quiet with the players and caddies going about their business, with no grandstands, no sky boxes, no applause or cheers. There are ropes along the fairways. The introduction of players on the tee before their rounds is followed by silence.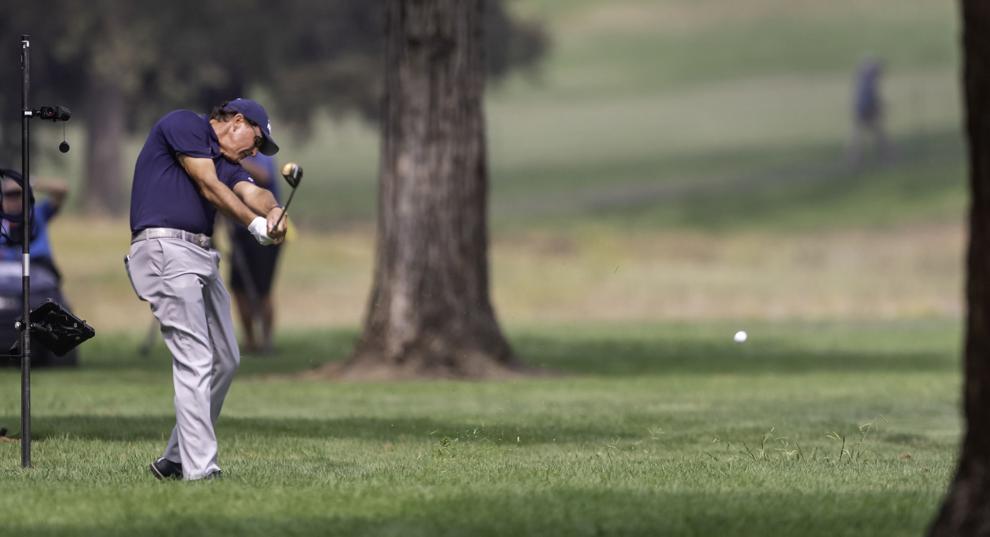 Temperatures were in the 60s and 70s, with low clouds, patchy fog and hazy, smoky skies, with partial sun on Friday. The air quality in Napa was listed at 156 as of 1:30 p.m.
"We've always had wind here since we came to Silverado, a pretty decent amount of wind off the Bay and stuff," said Miller, who won Kaiser International Open Invitational titles here in 1974 and 1975. "Sometimes we had more wind that was coming from the north, but this year no wind whatsoever. It's like a shooting gallery for the guys. Even a little bit of wind can make a difference.
"The 63 (by Russell Knox) in the first round is a great round," said Miller, who shot a 63 himself in the first round of the Kaiser at Silverado on the North Course on his way to tying for second place in 1976.
The greens have continued to once again be receptive to shots, as the ball is holding on the greens.
"I think they've watered pretty good after all that heat that we had several days ago," said Miller, the PGA Tour Player of the Year in 1974, who retired in 2019 after 29 years with NBC Sports as the lead golf analyst. "I've noticed the ball taking a small first hop and then not backing up much. The course is playing well."
Burns started his second round on No. 10. He began the round with a double-bogey 5 on the par-3 11th hole. But he came right back, with birdies on Nos. 12, 13, 14, 16 and 18, followed by birdies on Nos. 1, 4, 5 and 9. He hit 8 of 14 fairways and 16 of 18 greens. He had 26 putts.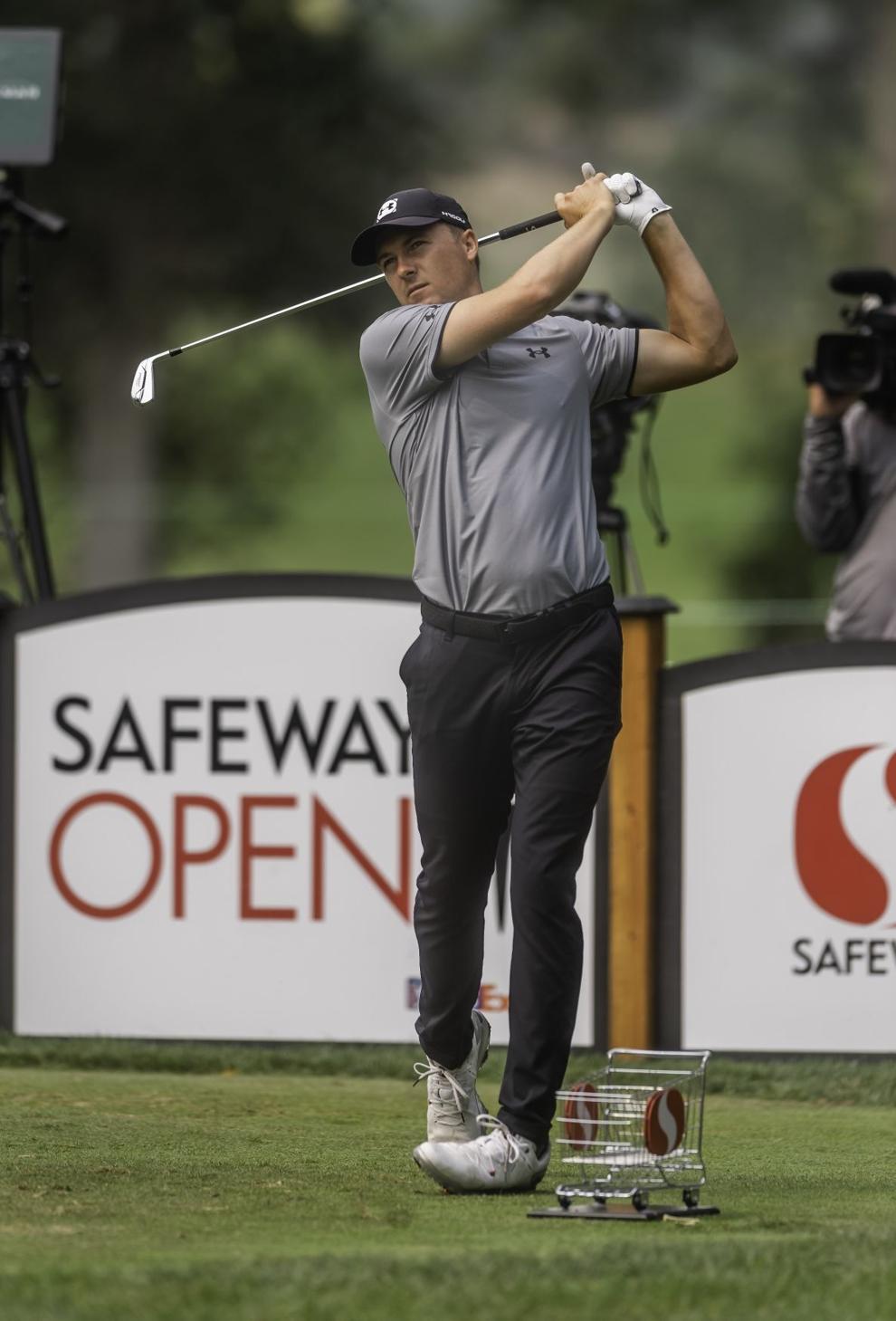 "I just kind of stuck with it and the golf course opened up for me the rest of the day," said Burns, who joined the PGA Tour in 2019 and qualified for the FedExCup Playoffs this past season with five Top-25 finishes and 11 cuts made in 19 starts.
Harry Higgs had the shot of day on the way to shooting 10-under 62, which is one stroke off the tournament course record of 61 that is shared by seven players.
Higgs' round was highlighted by his double-eagle 2 on the par-5, 564-yard ninth hole. His 4-iron shot from the fairway, from 231 yards, went into the hole. It was the final hole of the day for Higgs, who started his round on No. 10 and is at 13-under for the tournament.
"I hit my 4-iron solid. It drew a little bit, landed short, rolled in the hole," he said. "What a wonderful way to end the day. I finally hit one like on the button solid. At least it was a great shot that ended up with a great result. I couldn't see it disappear, but the volunteer kind of screamed and yelled. The volunteer off the left just started screaming and then he said, 'It's in the hole. It's in the hole.'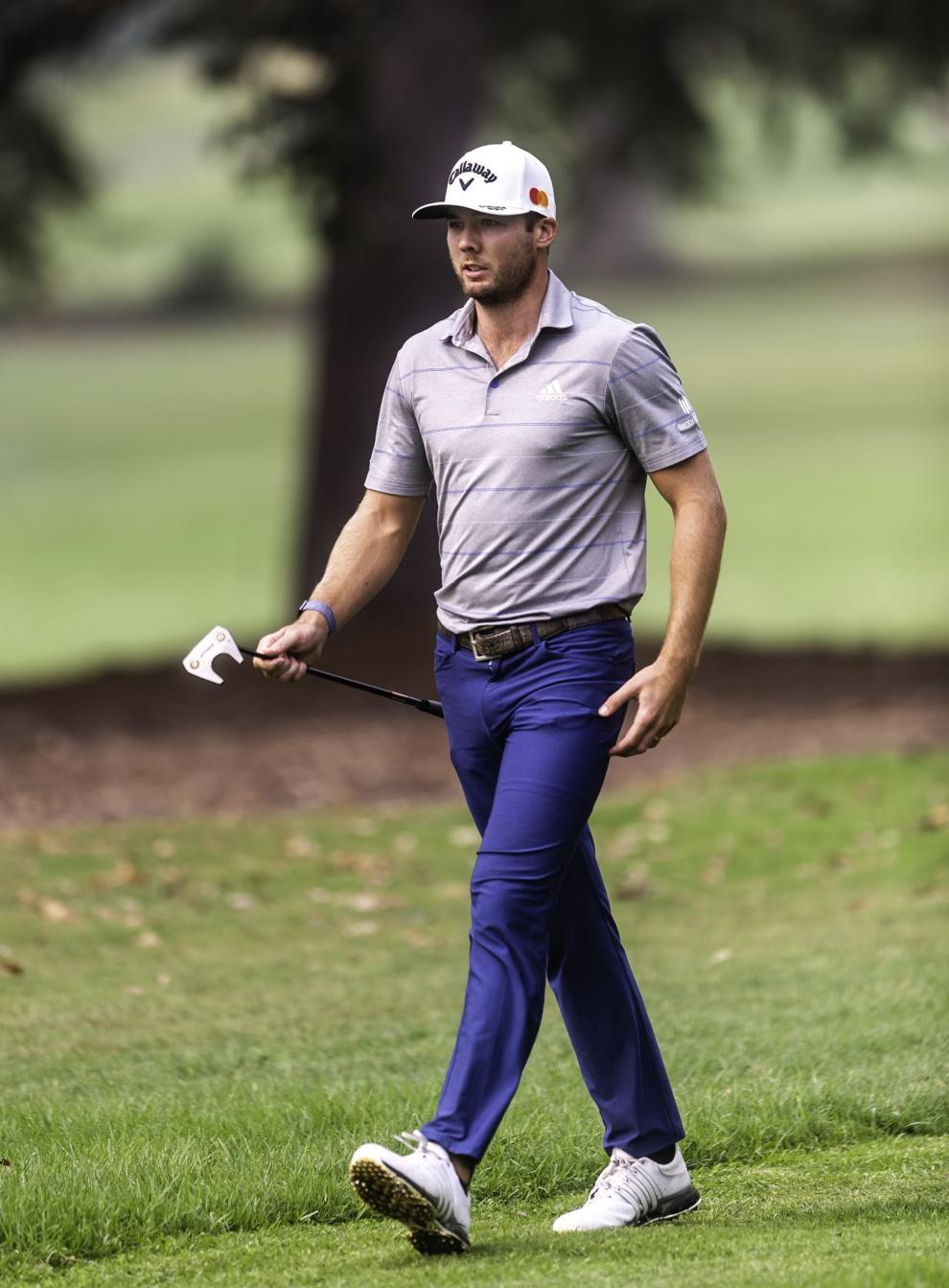 "What a great way to finish. I hope that I can calm down in an hour or so, so I can take a nap. I was looking forward to a nap all day long and I might be too jacked up now to actually fall asleep."
Higgs played super golf, as he made birdies on Nos. 11, 12, 15, 16, 17 and 18, and also birdied No. 3.
"It was really a great day. It was just one of those days where good numbers, good feel, was really exact, didn't ever push it too far where you could short-side yourself if you mis-hit it. I holed plenty of putts and they were often pretty close. There are a few more that I would like to have. I left a couple short throughout the day. But you can't complain, I just shot 62. If I complain, no one's going to listen."
Higgs made a big jump, surging up the leaderboard after opening with a 3-under 69 on Thursday.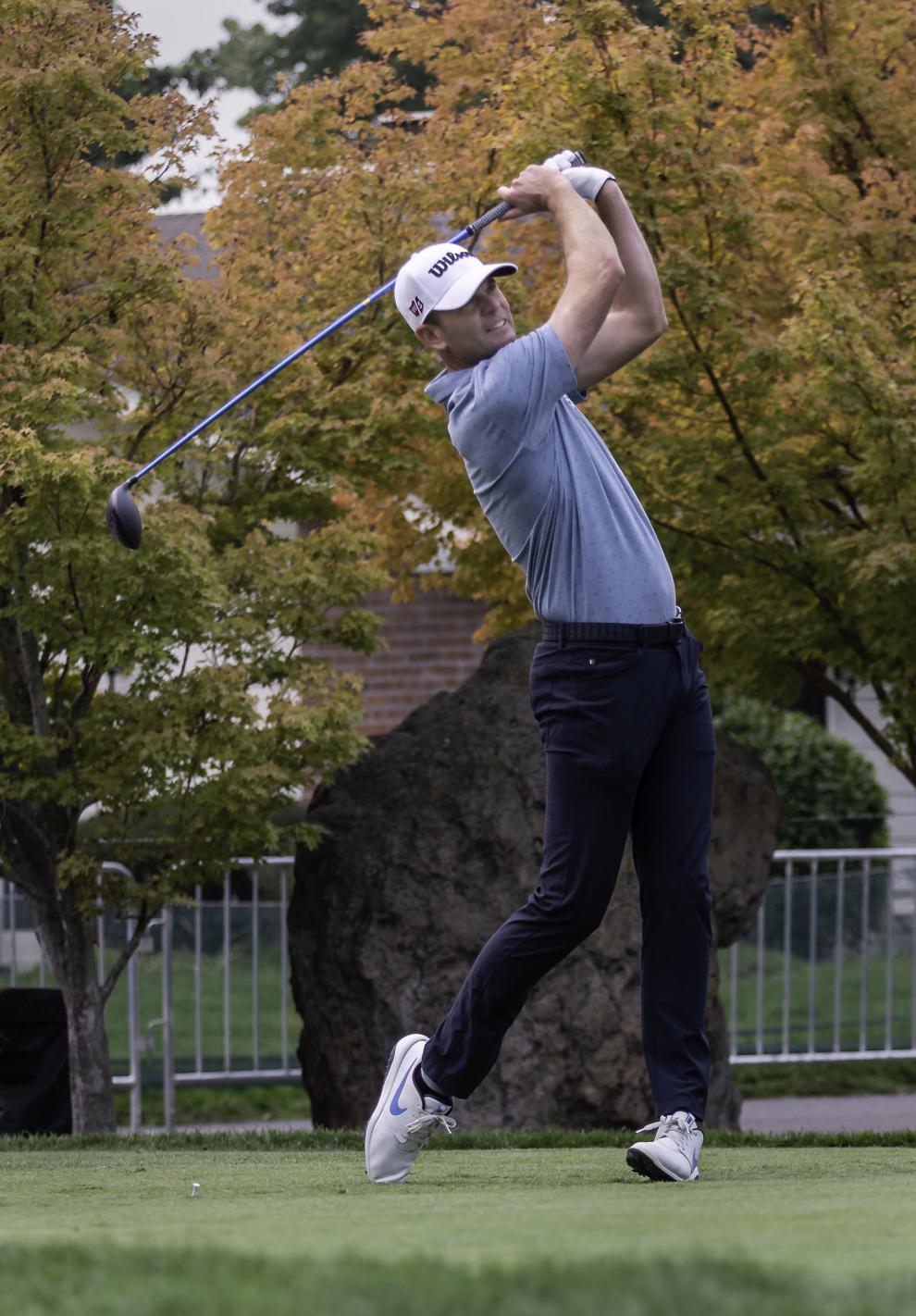 "Yeah, these guys are good," he said. "I've got to keep doing it. It's not like 13-under is going to win. It's just a little shot in the arm really to jump even closer. It gives me a nice little boost going into the weekend."
Higgs said it's the first double-eagle of his career. He hit 9 of 14 fairways, 14 of 18 greens and was 4 of 4 scrambling with 24 putts.
Cameron Percy, who was tied for second after a 64 in the first round, had six birdies and two bogeys as he shot 68. He's at 12-under.
James Hahn got it to 11-under after a second-round 65, as he had eight birdies and a bogey.
"I was kind of waiting for this moment for everything to reset," Hahn said of the season opener. "To start off fresh, I feel like I can create my own momentum beginning of the year and kind of ride it out through the fall and hopefully throughout the rest of next year."
The 36-hole projected cut was at 4-under, with the low 65 players and ties advancing.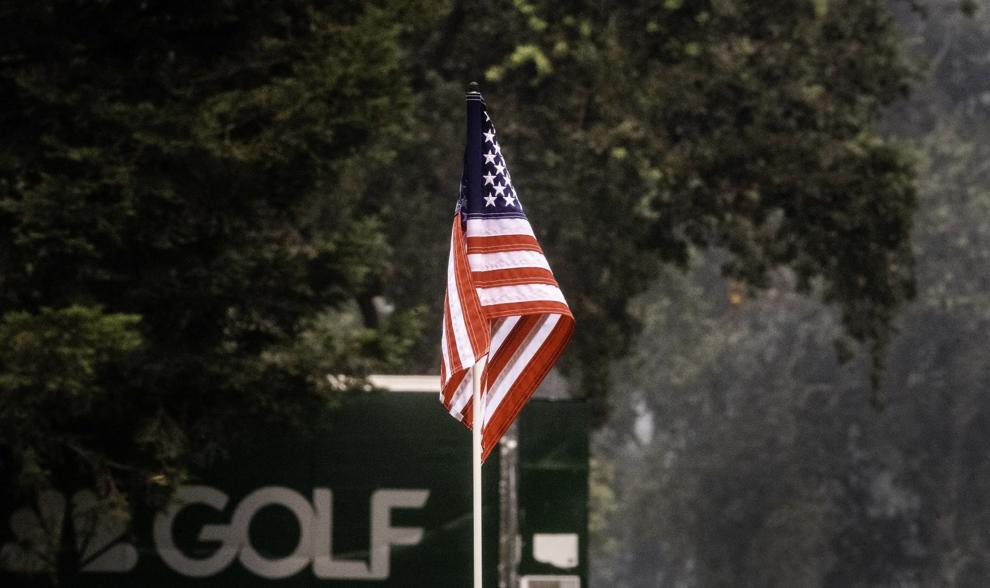 The event features some of the biggest names in golf: Phil Mickelson, Jordan Spieth, Sergio Garcia, Shane Lowry, Matt Kuchar, Jim Furyk, Brandt Snedeker.
After shooting 66 in the second round to get it to 6-under, Furyk was asked about the North Course.
"I do like the golf course. I probably should have played this one a little more often in my career. I came here last year for the first time and enjoyed the course. Last year was a little different. It was a little firmer, a little more baked out, tougher to hit fairways, tougher to hit greens. Last year, from morning to afternoon, there was big swings in scoring just from it had moisture on it in the morning. But the dry, hot air here would get it baked out in the afternoon. Now with kind of the cloud cover and such, it's holding that moisture in the afternoon – still able to shoot some good numbers."
Saturday's starting times are from 8 a.m. to 2 p.m., with the leaders going out last.
The extended forecast, according to the PGA Tour: "Low-level clouds, patchy fog or mist will be possible through 8-9 a.m. Saturday, otherwise expect dry conditions under hazy, filtered sunshine. Expecting a slow, gradual improvement to air quality and visibility this weekend, but hazy skies are likely to remain in place due on ongoing wildfires. Saturday's air quality is forecast to be 'Unhealthy for Sensitive Groups', while Sunday should see 'Moderate' air quality. Expect afternoon high temperatures in the low to mid 70s this weekend, with overnight lows in the mid-50s."
Watch Now: Three easy ways to ease back into your fitness game amid the pandemic.