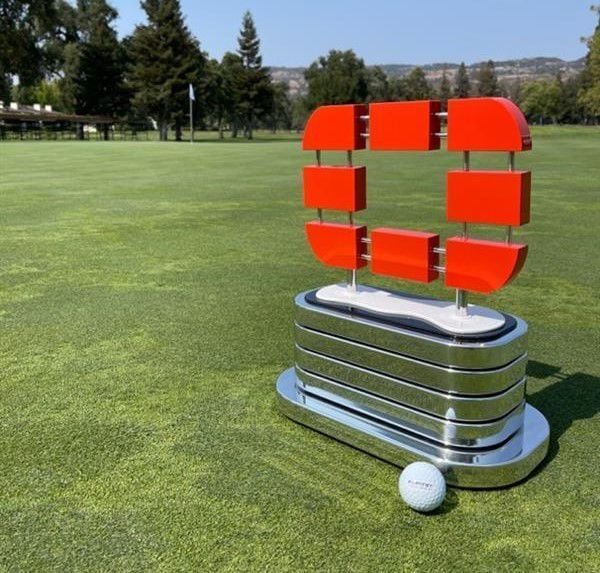 It was the Frys.com Open in 2014 and 2015.
It was the Safeway Open from 2016 to 2020.
Support local news coverage and the people who report it by subscribing to the Napa Valley Register. Special offer: $1 for your first 6 months!
Silverado Resort and Spa's history of hosting PGA Tour golf continues this month with the inaugural Fortinet Championship, a $7 million event that kicks off a 2021-22 FedExCup regular-season schedule that bridges two years.
Featuring a field of 156 players, the Fortinet Championship is the week of Sept. 13-19 and will be played on Silverado's North Course, a par-72, 7,166-yard layout. The winner will receive 500 FedExCup points.
The 2021-22 schedule features 48 official events, including 45 during the FedExCup Regular Season, and concludes with three FedExCup Playoff events in 2022.
The announcement of Fortinet, a global leader in broad, integrated and automated cybersecurity solutions, as the tournament's first-year title sponsor was made in late March by the PGA Tour. Fortinet, based in Sunnyvale, has a six-year contract as title sponsor of the event.
"We're totally committed to the whole experience for the local community, as well as a partnership with the PGA (Tour)," John Maddison, Executive Vice President of Products and Chief Marketing Officer at Fortinet, said at tournament media day Aug. 25.
"We're 100 percent in — six years with the tournament," said Jim Overbeck, Senior Vice President of Marketing for Fortinet. "The one thing that we really liked is, this is one of the most fan-friendly events on the PGA Tour. And that's a great thing for us. It's about the community. We have a lot of employees that are coming up and looking forward to spending time at the Fortinet Championship."
The Tour's 2020-21 season ends this week with the Tour Championship at East Lake Golf Club in Atlanta. It's a limited 30-player field, and it's where the FedExCup champion will be crowned on Sept. 5 following the three-event playoffs.
After a week off, the new season starts in Napa — with Golf Channel carrying all four rounds. It's the eighth year in a row that the PGA Tour will be at Silverado, whose history of hosting Tour golf dates back to the late 1960s.
The Fortinet Championship replaces the Safeway Open, which was played at Silverado for five years. Safeway elected not to continue as the title sponsor.
"There's so many unique experiences that we're able to offer our guests that it's a really VIP experience that is hard to find anywhere else," said Overbeck. "We love it here. We love Silverado and the grounds and everything it provides. The staff and the people here have been great. We're very excited."
Fortinet announced Wednesday that three major winners — Jon Rahm, the 2021 U.S. Open champion who is ranked No. 1 in the world, 2021 PGA Championship winner Phil Mickelson and 2021 Masters champion Hideki Matsuyama — are confirmed to play at the tournament.
"This is a really special tournament," said Mickelson, winner of 45 PGA Tour events. "Fortinet has committed to six years to help make this tournament a fun, special, unique event, which is played on such a fun golf course that Johnny Miller designed. The players love it. The wives love being here. It's a terrific place.
"We're so excited that PGA Tour golf is here in the Napa Valley and the way the community has come together to support this event over the last few years and really helped elevate it, and to now welcome Fortinet to bring this to another level is something we're all very excited for."
The week after the Fortinet Championship, an official FedExCup event, is the Ryder Cup.
There are nine official events played during the balance of the 2021 calendar year for a total of 10 events that are played during the fall, the Tour reported.
"From a competitive standpoint, to come out and play well in the first event of the year, gets them those points to start the FedEx cup season, and they really get a jump on the rest of the field," said Matt McEvoy, Executive Director of the Fortinet Championship. "So competitively, it makes a big difference for the players."
The week begins on Monday, Sept. 13 with the Cameron Champ Foundation Pro-Am, an event that will use both the North and South courses. Champ, who is from Sacramento, is a three-time PGA Tour winner and is partnering with the Fortinet Championship in support of raising funds for underserved children, organizers announced. Champ won the Safeway Open in 2019, as his birdie on No. 18 highlighted his final-round 3-under-par 69, giving him a one-shot win over Adam Hadwin.
Champ completed the week at 17-under 271.
The event will raise funds for the Citrus Heights-based Cameron Champ Foundation in support of programs for underserved and underrepresented children in the Bay Area and Northern California, it was announced in a press release.
Champ will put on a clinic at the driving range prior to the pro-am.
"The Fortinet Championship is a special tournament for my whole family," said Champ. "It is the closest thing to a home game for me. In winning in 2019 for my grandfather was definitely the highlight of my lifetime. This year, I'm excited that my foundation has partnered with the Fortinet Championship. It will be a special day for us.
"I really appreciate Fortinet's support of the Cameron Champ Foundation. I also want to personally thank John Madison and Jim Overbeck and everyone at Fortinet for your commitment to the PGA Tour. I look forward to seeing everyone in a few weeks."
Champ won the 3M Open at TPC Twin Cities, in Blaine, Minnesota, in July, firing a 66 in the final round and capturing the title by a two-stroke margin over Louis Oosthuizen, Jhonattan Vegas and Charl Schwartzel.
Champ shot 15-under 269 for the week. It was his third PGA Tour victory.
Champ, 26, joins Collin Morikawa, Jon Rahm and Bryson DeChambeau as players age 27 or younger to win in each of the last three seasons on Tour.
The tournament's first round is Thursday, Sept. 16.
Technology symposium, summit during tournament week
Fortinet will host a technology symposium and summit during tournament week at Silverado.
"What's great for this event is being able to bring our partners and our customers, because relationship building is very important," said Maddison. "That piece was the most important thing to us."
The technology symposium and summit is a key component to the week, said Overbeck.
"Obviously, Napa is a destination. It's a great global destination. And people know what Napa is about," said Overbeck. "Everybody understands the PGA Tour. That's also a draw.
"It's a great opportunity for us to bring in about 400 customers who we're targeting. It's not Fortinet doing a commercial for people that are here. We have an opportunity to really put the brightest minds in security, all in the same city at the same time, at just such a phenomenal place like Silverado. It's all coming together."
Concert series at tournament
In a press release, the Fortinet Championship will continue to offer world class food, wine, music and golf.
The three-night concert series is included with the price of a ticket. The concerts take place in front of the Silverado mansion and feature Chase Rice on Thursday, Sept. 16, Bush on Friday, Sept. 17, and Weezer on Saturday, Sept. 18.
Silverado's history of hosting pro golf
Silverado's long history of hosting professional golf events dates back to the late 1960s.
PGA Tour events played here have been the Kaiser International Open Invitational, from 1968-1976; Anheuser-Busch Golf Classic, from 1977-1980; Frys.com Open, 2014-2015; and the Safeway Open, from 2016-2020.
The Transamerica and Napa Valley Championship, PGA Tour Champions events, were played from 1989-2002.
Silverado has also been the site of the PGA Tour's national qualifying school.
It's also the host of the Napa Open, a Golden State Tour event.
Johnny Miller, a World Golf Hall of Fame member and 25-time winner on the PGA Tour, is one of the owners at Silverado.
Miller played one of his first tournaments on the PGA Tour at Silverado in 1969 and won back-to-back Kaiser International Open titles here in 1974 and 1975.
Charities
Net proceeds from the Fortinet Championship will benefit non-profit organizations in the areas of STEM, women and minorities in technology, as well as veterans reskilling programs, the Tour said in a press release.
Catch up on Napa County's top sports stories