Let's Start Off … the new year with a photo of Eli Derr and his nice Napa River striper. Eli, 14, caught this 18.5-inch lineside from Zach Brambrink's boat. I'm told this beauty added greatly to their Christmas dinner. Note that the legal minimum size is 18.0 inches, so Eli was right on target.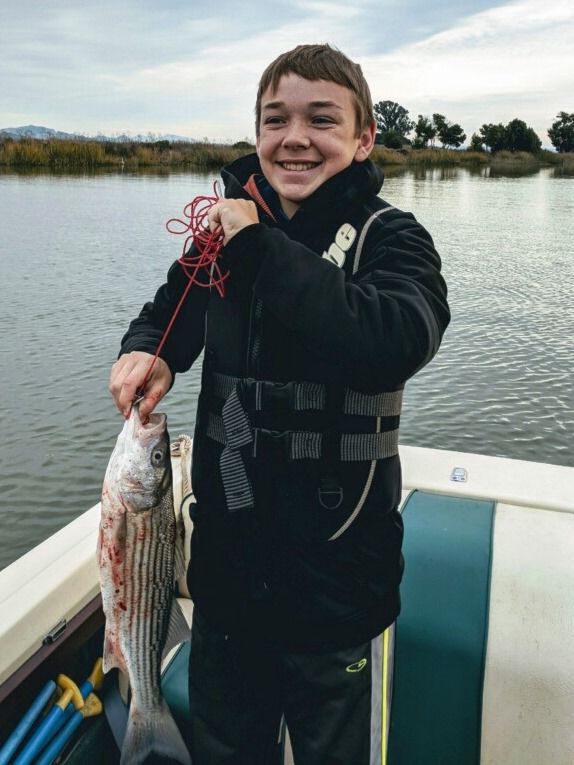 Eli is an eighth-grader at Blue Oak School, which is my three grandchildren's alma mater.
Local Action … for the New Year? Not a lot of good options. But if you need to wet a freshwater line, fish Berryessa, Hennessey, Napa River and Clear Lake. But wait a while before trekking to Crescent City to steelhead the Smith. Locally, you can try reaction baits to entice some black bass; tiny crappie jigs for crappie, little pieces of roe for trout.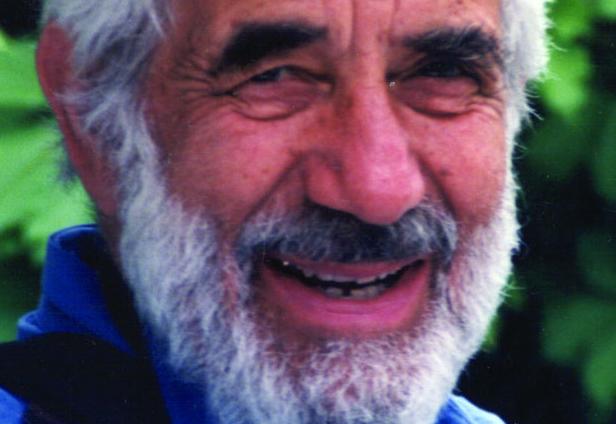 Meanwhile, Stan Press and I are on Clear Lake right now – probably as you read this – targeting big largemouth bass. Pro guide Jeremy Taylor is manning the net. Contact him at 707-349-6797; tell him Ryan sent you. Don't worry, we have not abandoned my favorite pro bass guide, Bob Myskey (707 274-0373); in fact, it was Bob who steered us to Jeremy. Bob is recovering from serious back surgery and will be back on the water soon. I'll keep you posted.
In the salt, the marvelous 2017 rockfish season is in the books as one of the best ever. Look for party boats featuring the famous "crab and dab" combo trips (regulars know that dabs mean sand dabs). Still stripers in the Bays and Delta, but it is sturgeon time. Don't miss it. There is still some flux in that bite as we keep waiting for lots of fresh water to bring them in close as they search for critters that wash down out of the mud banks in fast moving streams.
From The Argo … a year end wrap-up. My good friend Captain Craig Hanson is looking for a very good year of fishing in 2018. The Argo, berthed right at Fisherman's Wharf in San Francisco, is a "six-pack" newly refitted to fish six clients with plenty of room and every amenity. Craig's 40 years of knowledge of fishing here is a special dividend (and remember , he does all the work). This six-pack is perfect for a special family outing or gift, as well as an easy close-by business retreat. Call Craig for bookings and printer-ready gift certificates at 415-361-7757.
He's looking at a year of striper, halibut, sturgeon, salmon, rockfish and ling cod action for 2018. Tell him Ryan sent you.
Wild Napa … at the Napa City-County Library Jan. 10 at 7 p.m. Our local waterways are home to several rare aquatic animals protected by the Endangered Species Act. Join RCD Senior Biologist Jonathan Koehler as he discusses what is known, and what we have yet to learn, about four of these special species – foothill yellow-legged frog, California red-legged frog, California freshwater shrimp, and steelhead trout.
This program, brought to you by the Napa County Resource Conservation District, has presented a long, interesting list of "wild" subjects up and down Napa Valley. Jonathan is the perfect example of experienced , enthusiastic and engaging personnel at RCD. Jonathan and his team remind me of that TV truck ad, "We are Professional Grade." Don't miss his presentation.
Who "Won" the Six Expo Tix? … Marshall Briggs of Napa was a winner by 14 minutes. He responded Thursday evening, so is a reader of the Register's online editions. Nice going M.B. Hope you enjoy the outdoor expo in Sacramento Jan. 18-21. For all of the rest of you outdoor enthusiasts who want to go, get details at sportsexpos.com/attend/sacramento.
We had a spirited group of entrants – divided almost equally between those who had to have seen the offer online, and those who probably read about it in the actual paper. We'll try to do this again, maybe a little bigger next year. Stay tuned.