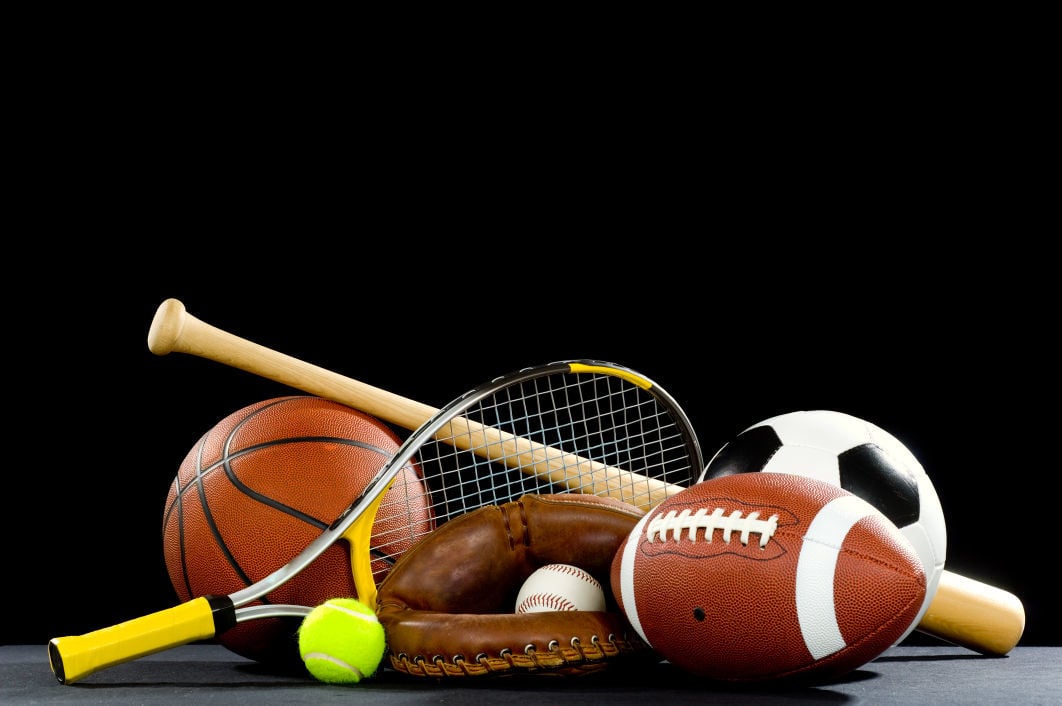 The second annual Bob St. Laurent Charity Golf Classic, presented by Feast It Forward, will be held at 3 p.m. Friday, June 4, at Vintner's Golf Course, 7901 Solano Ave., Yountville.
The event includes a 9-hole scramble tournament, golf cart rental, tasty drinks and an after-party starting at 6:30 p.m. and featuring "Slices & Splashes" at The Studio by Feast it Forward, 1031 McKinstry St., in Napa's Oxbow District. The after-party features slices of wood-fired Difilippo Pizza, complimentary wine tasting (splashes), with additional food, beer and wine available for purchase.
Support local news coverage and the people who report it by subscribing to the Napa Valley Register. Special offer: $1 for your first 6 months!
The cost is $100 per person for everything, or $55 for the after party only.
This year's tournament benefits The Napa Valley Education Foundation and Napa High Music Program through Gibson Gives.
"The goal for this year's event is to put guitars in the hands of the kids who need them most," said event founder Bob St. Laurent. "When I approached Feast it Forward Founder Katie Hamilton Shaffer to collaborate for an elevated event, we thought it made sense to support her longtime sponsor, Gibson Guitar, with a goal to fill Napa and Vintage high school music programs with everything they need to keep music alive in the classroom. From guitars to strings and keys, we are making tomorrow's musicians today."
Added Hamilton Shaffer, "Music and giving back are such a large part of our company. It's a true honor to work with Bob and support our community."
"It's less about the golf score and more about the fun," St. Laurent said. "It's friends coming together to have a good time and do great things for the community."
The event was made possible with support from Platinum Sponsors Gibson Gives, Price Simms Family Dealerships, and O.C. Jones & Sons, Inc, Gold Sponsors Myles Davis Electric, Individual hole sponsors California Highway Patrol, Cartons & Crates, Modern Renovations, Elizabeth Champion Real Estate Agent, Padis Jewelry, CEG and Community Partner RSA+.
St. Laurent, a Napa-based media personality, founded the event in 2019 to "bring friends together to enjoy great golf and food while supporting worthy causes." For more information, contact St. Laurent at BSLinNapa@gmail.com or 707) 225-1630.
The Studio by Feast it Forward is the brick and mortar flagship live studio + experiential showroom where you can taste, shop, interact and watch live music and cooking shows broadcast to a world-wide audience. Feast Network showcases companies with original content. Feast it Forward donates 5% of its revenue to national charities via their Feast It Forward Foundation, established in 2016 to support charities focused on Women, Children, Animals, Health, and International concerns. For more information call Katie Hamilton Shaffer at katie@feastitforward.com or (707) 819-2403.
The Napa Valley Education Foundation says it "supports the dreams of more than 17,000 students, and we can't do this without you. Of the 29 schools in the Napa Valley Unified School District across Napa, and American Canyon, 50% of the students are from low-income households, and 60% are from minority backgrounds. These kids are our future." For more information, visit nvef.org or call Director of Instrumental Music Mike Riendeau at (707) 277-4994.
Prolific Prep co-director Doherty on SportsVine June 5
The SportsVine, a local sports radio talk show that airs from 9 to 10 a.m. Saturdays on KVON 1440 AM, is scheduled to have Duey Green as its host on June 5 with guest Phillippe Doherty, co-director of the Prolific Prep of Napa Christian high school boys basketball program.
Green said they will talk about host families for the players and the upcoming season.
Green usually hosts the show on the first Saturday of each month, Rick Vasquez and Bob Chance the second one, Dino Alessio and Kyle Foster the third one, Cam Neal the fourth one, and Kent Fry when there is a fifth one. Each show repeats at 11 a.m. the following Wednesday.
Wildcats needs coaches for volleyball, football
Calistoga High has openings posted at edjoin.org for varsity volleyball head coach, junior varsity volleyball head coach, and football assistant coach.
Those interested should visit the website and apply as soon as possible, as volleyball and football are fall sports.
Evolve Volleyball camp in June, July
Evolve Volleyball Club will host Summer Teams, a six-week session for girls in the 12-18 age group, in June and July. Tryouts will be mid-June.
The program is designed to help athletes prepare for the 2021 fall volleyball season.
Catch up on Napa County's top sports stories