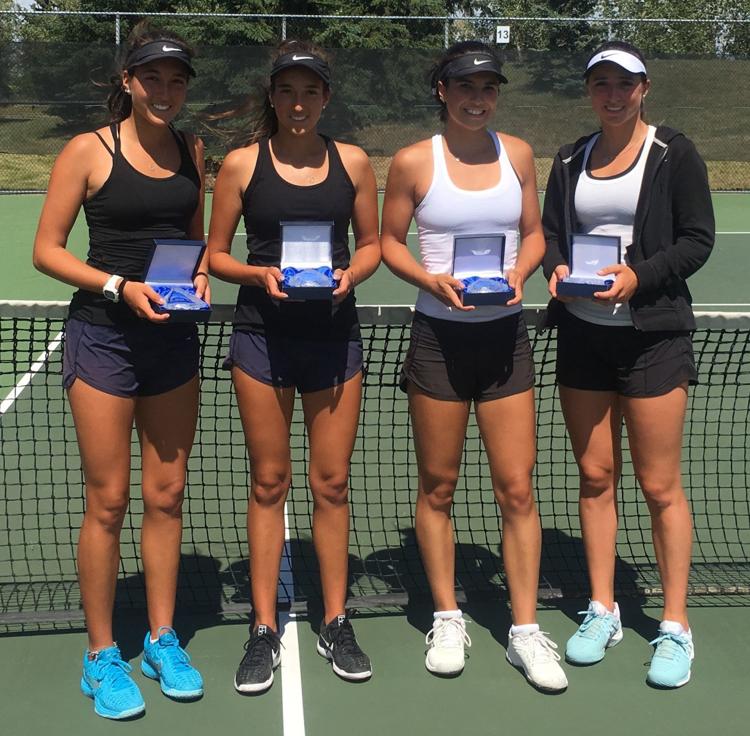 St. Helena's Allura Zamarripa won the girls singles title in the under-16 age bracket at the July 15-22 U.S. Tennis Association National Clay Court Championships in Memphis, Tenn.
Beating No. 1 seed Valencia Xu of Livingston, New Jersey in the final, 6-4, 6-3, Zamarripa joined some very elite company who have won the junior title, such as Tracy Austin, Mary Jo Fernandez and Lindsay Davenport.
Zamarripa reached the U-18 finals of her second International Tennis Federation tournament, the July 5-9 Canadian Saville in Edmonton, Alberta, and fell 6-3, 7-5 to Tustin's Jenna DeFalco. Zamarripa is now 20-1 in singles play.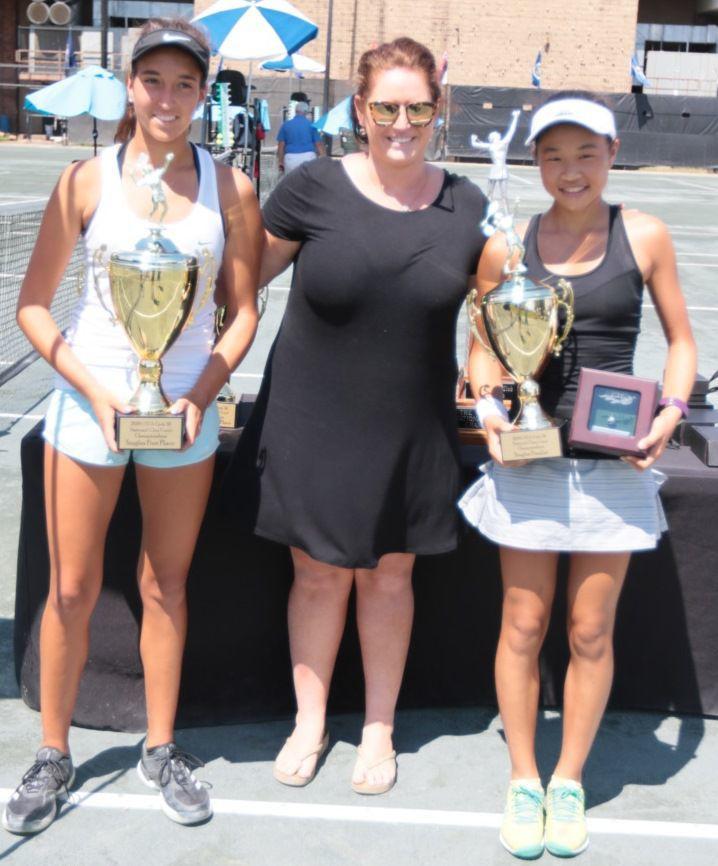 She and her twin sister, Maribella, continued to dominate in doubles. They won their second straight ITF doubles title, 6-1, 6-3 in the final over Canada's No. 1-seeded team of Erica Di Battista and Corina Spasojevic.
The Zamarripa twins are currently playing in the Billie Jean King National Hardcourt Championships in San Diego, which kicked off Saturday. Both reached the Round of 16 in singles with wins on Tuesday, according to their coach-father, Dave Zamarripa.
Allura can be seen playing in her Memphis final at bit.ly/2Mtu58j after the 1:30 mark.
Anyone interested in the Zamarripa's career will want to mark their calendar for 7:30 p.m. Tuesday, Aug. 28, when they will have a fundraiser at the Cameo theater in St. Helena.
According to Dave Zamarripa, a "very funny and poignant movie about the rigors of the seniors USTA national tennis tour in pursuit of the prestigious and elusive gold ball" will be featured. A trailer can be viewed at bit.ly/2OPMFsJ.
It will be preceded by a short documentary about the Zamarripa twins, and a question-and-answer session with the twins afterward. They were the subject of one of the film camp documentaries this summer at Pacific Union College," their father said, "and it turned out to be insightful and fun. I hope you will join us as the twins continue to pursue greatness both nationally and internationally."
Tickets will be available for purchase at the door.
The twins and their father will also hold an exhibition at Crane Park in St. Helena on Sept. 5.