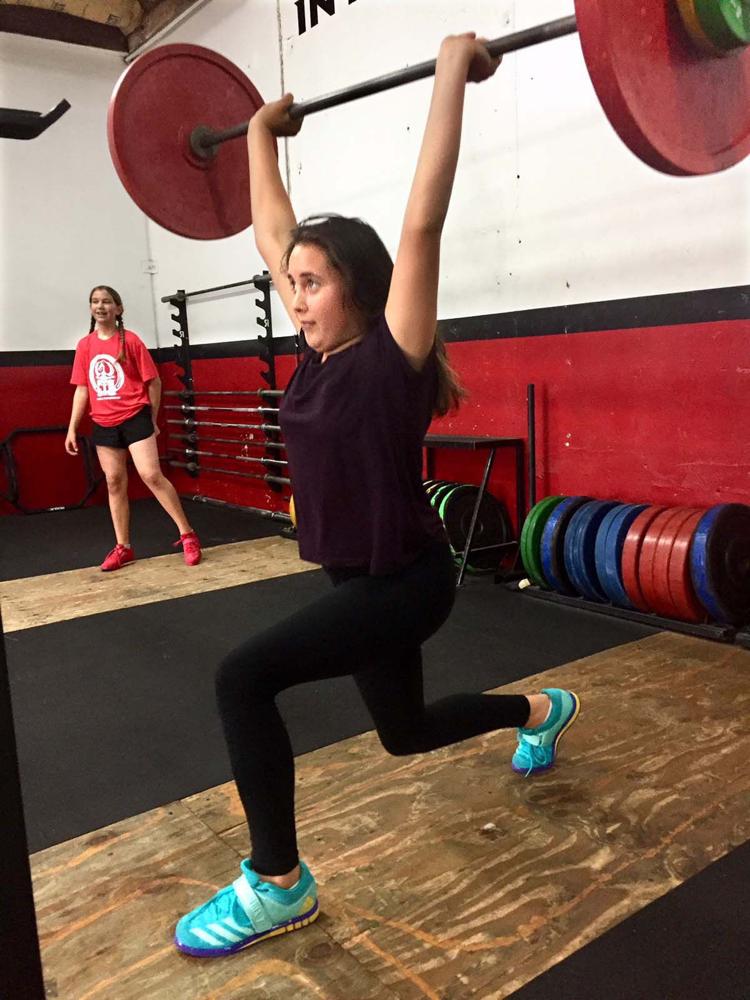 In a sport that doesn't get a lot of attention in youth circles, two Napa 11-year-olds get to do something this weekend that sets them apart from the crowd.
River Charter School sixth-grader Tatum Lucier and St. Apollinaris fifth-grader Luke Ficeli will fly to Grand Rapids, Michigan on Friday for the 2018 Nike USA Weightlifting National Youth Championships and 2018 Youth Olympic Games Trials.
The four-day event will take place at the DeVos Convention Center.
Ficeli is scheduled to lift at 3 p.m. Eastern in the 13-and-under boys 50-kilogram "C" session, and Lucier at 8 p.m. in the 13U Girls 58kg+ "B" session. Youths who achieve minimum qualifying totals can also qualify for the USA team in the 2018 Youth Olympic Games, to be held in Buenos Aires, Argentina Oct. 1-6.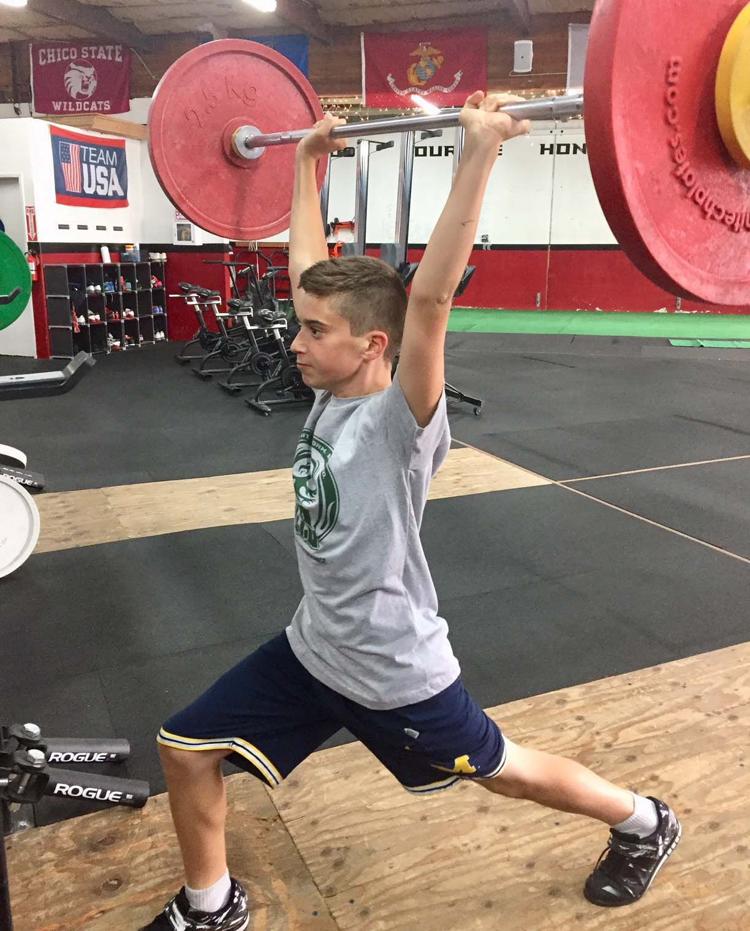 "I'm looking forward to it," said Ficeli. "I'm not sure if I will do better than I usually do there. I guess we'll find out."
For Lucier, the trip combines two of her favorite things.
"I'm excited to compete and I love traveling," she said, "so I am really looking forward to it."
Despite being relatively young, the two are not particularly nervous because both are old hands at participating in weightlifting competitions.
"I don't really get nervous because I'm sort of used to it," said Lucier, "and even if I don't place, I'm OK with that because I'm really competing against myself."
She qualified for the national championships earlier this year at an event hosted by the Pacific Weightlifting Association at Lincoln High in San Francisco.
"I get a little nervous before the event, but once I get up there it feels normal," said Ficeli, who qualified for the national event at the Redwood Empire Championships in Cotati a few months ago.
Both Lucier and Ficeli will compete in two events, according to their coach, John Cortese. He owns CTS Fitness and Performance in Napa, where he helps train the duo.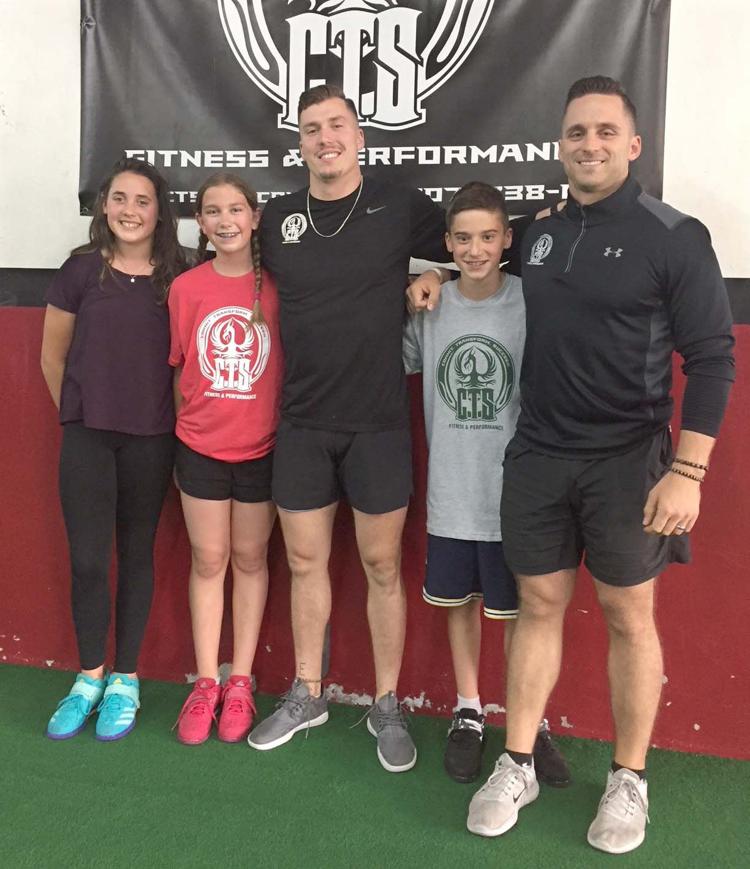 "They will participate in the snatch and the clean and jerk," explained Cortese, who will accompany the two to Grand Rapids. "Each lifter gets three attempts in each, and the two highest are added together for a total. That's how they place in respect to their weight class and other competitors. In the USA championships, they will both compete in the 13U division.
"These are the youngest kids I have ever taken to this competition."
Close to 800 kids will be involved in the competition and, according to Kane Elliott, who also coaches Lucier and Ficeli, and they will compete against about 80 other kids in their weight and age class.
Ficeli started lifting when he was 8 and works out twice a week, year-round.
"He never stops," said Cortese. "His dad got him involved as something to do in the offseason from lacrosse. We thought he was pretty good so we asked him about competing and he said 'Why not?'"
Ficeli said some of his friends like to brag about him being a weightlifter.
"It was hard at first," he said, "but now I really like it."
Lucier said her stepmother got her involved in weightlifting.
"She was lifting here (at CTS) and introduced me to it," she said. "Working out after you've had a hard day is great because you have a family here. It's not just a gym."
Lucier said weightlifting also helps her stand out from the crowd.
"It's special because other girls don't do it. I don't want to be just stripes like everyone else, I want to be polka dots," she laughed.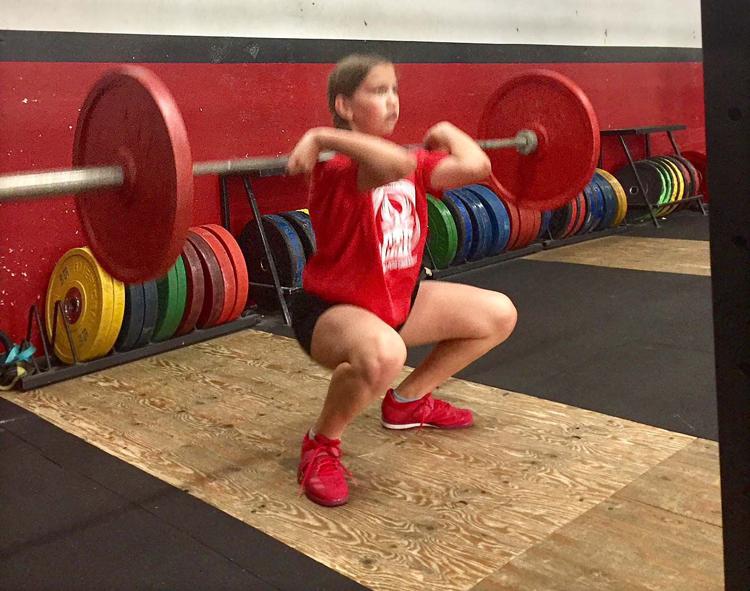 Another local youth lifter, Redwood Middle School seventh-grader Mikelle Powers, qualified for the national competition but will be unable to attend. But the 13-year-old was confident her teammates would turn in a quality performance.
"They're going to do good," she declared confidently.
Cortese said the three usually work out together twice a week.
"Weightlifting is fun and there's a chance for our youths to go compete in other states," he said. "It's kind of a cool honor because not many kids get to do this. It makes them feel strong and fit and good about themselves. And because it's an individual sport, you can say that you did it, not your team."
Cortese, who was a two-sport star at Vintage High School, opened his gym about eight years ago.
"I always loved the weight-training part of sports almost more than the sports themselves," he said.
After graduating from Cal Poly SLO with a degree in exercise science, he eventually fulfilled his dream to open a gym in his hometown.
"I knew when I was a senior in high school that this was what I wanted to do, and Napa is where I wanted to do it," he declared.
Added Elliott, "I played sports my whole life, including football at Vintage, although I'm from St. Helena."
He competes in power lifting now.
"I always felt called to work with kids," Elliott said.
Cortese said boys and girls of any age who are interested in lifting and fitness can contact the gym at 738-0190.