Onstage & Onscreen
Onstage & Onscreen
ST. HELENA DRAMA PRESENTS
'FIDDLER ON THE ROOF'
The cast and crew of St. Helena Drama's upcoming "Fiddler on the Roof" will host a free Community Shabbat dinner at 5 p.m. Friday, Feb. 9, at the St. Helena Performing Arts Center, 1401 Grayson Ave. St. Helena High School alumnus Judd Finkelstein will celebrate a traditional Shabbat ceremony, and then the cast of "Fiddler" will give a sneak peak of two musical numbers from the show. There will be free refreshments and prizes.
NOW PLAYING AT THE CAMEO
"Darkest Hour," nominated for six Oscars including Best Picture and Best Actor (Gary Oldman), is one of the featured films at the Cameo Cinema this week. During the early days of World War II, with the fall of France imminent, Britain faces its darkest hour as the threat of invasion looms. As the seemingly unstoppable Nazi forces advance, and with the Allied army cornered on the beaches of Dunkirk, the fate of Western Europe hangs on the leadership of the newly appointed British Prime Minister Winston Churchill (Oldman). While maneuvering his political rivals, he must confront the ultimate choice: negotiate with Hitler and save the British people at a terrible cost or rally the nation and fight on against incredible odds. The film plays Friday, Saturday and Wednesday at 2, 5 and 7:45 p.m.; Sunday and Tuesday at 5 p.m.; Monday at 2 and 7:45 p.m.; and Thursday, Feb. 15, at 2 and 5 p.m. Rated PG-13 (2H 5M).
Also playing is "All the Money in the World," director Ridley Scott's story about the kidnapping of 16-year-old John Paul Getty III (Charlie Plummer) and the desperate attempt by his devoted mother (Michelle Williams) to convince his billionaire grandfather (Oscar nominee Christopher Plummer) to pay the ransom. It plays Sunday at 2 and 7:45 p.m., Monday at 5 p.m., and Tuesday at 7:45 p.m. Rated R (2H 10M). The Monday showing will be the latest in the Cameo's Film and Fork series.
"The Post," nominated for Best Picture, plays Thursday, Feb. 8, at 2, 5 and 7:45 p.m.
AUTHOR READS CHILDREN'S BOOK
Cat Francisco will read from her beloved children's book "OH! The Things You Can See In The Dark" at 6:30 p.m. Thursday, Feb. 8, at the St. Helena Public Library. Francisco is a wine educator, photographer, author and illustrator who specializes in night photography. Her book shows a magical aspect of the night through vibrant and lush imagery, helping to ease children's fears of the dark. An artist reception featuring some of her photos will follow the storytime. Refreshments will be served thanks to the Friends & Foundation, St. Helena Public Library.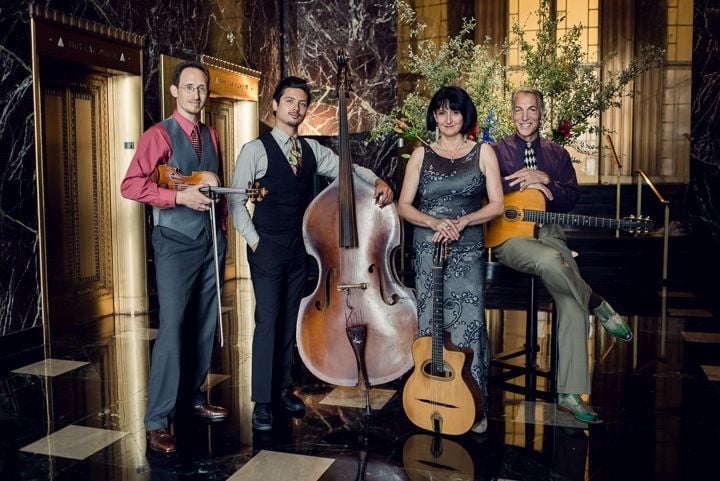 LE JAZZ HOT AT WHITE BARN
The White Barn's pre-Valentine's Day show will feature Le Jazz Hot at 8 p.m. Saturday, Feb. 10. Known internationally as the Hot Club of San Francisco, this venerable gypsy swing combo (led by guitarist Paul Mehling and featuring vocalist/guitarist Isabelle Fontaine, violinist Evan Price, and bassist Sam Rocha) dazzles with its repertoire of Django Reinhardt tunes and original compositions. This show will likely sell out, so get your tickets now. The White Barn is at 2727 Sulphur Springs Ave.
THE ART OF CHOCOLATE
Napa Valley's finest chocolatiers, including Woodhouse Chocolates, Earth & Sky, and the CIA at Copia, have taken inspiration from the Julia Child "France is a Feast" exhibit at Napa Valley Museum to create delicious works of art in chocolate, on display Saturday, Feb. 10, through April 1 at the Napa Valley Museum. The exhibit begins with an Art of Chocolate Celebration at 5:30 p.m. Saturday, Feb. 10, pairing chocolates with Napa Valley wines; wine and chocolate tastings will be available for purchase. A portion of boxed chocolate sales Feb. 10 through April 1 will benefit the museum.
CRAZY LITTLE THING CALLED LOVE
Blue Note Napa presents a Crazy Little Thing Called Love, a special evening for Valentine's friends and lovers at 7:30 and 9:30 p.m. Wednesday, Feb. 14, at 1030 Main St. in Napa. Kellie Fuller teams up with pianist Mike Greensill and bassist Tom Martin for a night of songs that speak to all aspects of love, from longing to falling to heartbreak. Expect to hear selections made famous by such crooners as Ella Fitzgerald, Patsy Cline, Peggy Lee, Natalie Cole and others. Dinner and wine, beer or cocktails will be available at both shows.
Tickets: $10-$25. Advance reservations are strongly recommended.
'WINTER MAGIC' WITH
MIKE DELLA PENNA
Mike Della Penna will present "Winter Magic," a family event at 6:30 p.m. Thursday, Feb. 15, at the St. Helena Public Library. He creates wonder and laughter with his magic performances suitable for all ages.
MIKE GREENSILL AT SILO'S
St. Helena pianist Mike Greensill performs from 5 to 7 p.m. Thursdays at Silo's, 530 Main St. in Napa.
JAY GREENE ON
THE LIFE OF JAMES COOK
Jay Greene's ongoing series of historical lectures continues at 5 p.m. Tuesday, Feb. 20, at the St. Helena Public Library with Captain James Cook's exploration of the Pacific, from New Zealand to Tahiti to Hawaii, where he met his violent fate.
SOL FLAMENCO AT THE LIBRARY
Enjoy an evening of fast footwork, haunting guitar rhythms, soulful singing, and traditional songs and dances of Spain with Santa Rosa-based Sol Flamenco at 6:30 p.m. Thursday, Feb. 22, at the St. Helena Public Library. Refreshments will be provided by the Friends & Foundation, St. Helena Public Library.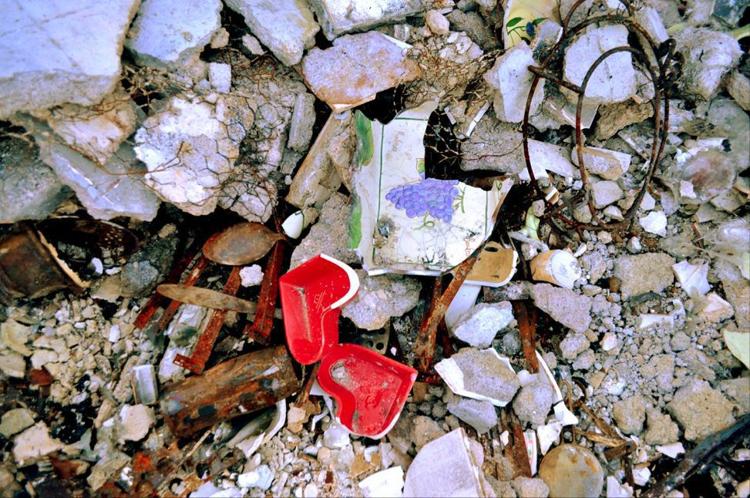 STUDENT ART AT NV MUSEUM
"First Response," a student art showcase, is on display through Sunday, Feb. 25, at the Napa Valley Museum, 55 Presidents Circle in Yountville. The exhibit explores student reactions to last year's fires. High school visual artists were invited to reflect and convey their experiences, observations and reactions to the North Bay Fires in a five-county call for submissions. Selected works come from students of American Canyon, Armijo, Healdsburg, Justin-Siena, Marin Catholic, and Novato High Schools. The works will be judged on artistic intent, originality of ideas, use of media, technique, and alignment to theme. Museum visitors can also vote on a People's Choice award. The results will be announced during a reception at 2 p.m. Saturday, Feb. 24.
A MUSICAL TRIBUTE TO THE 1940s
Dan Goodman, George Rothwell and the Opus Trio will bring song and history to the Lincoln Theater stage in Yountville with "Torch Songs of WWII" at 3 p.m. Saturday, April 28. Goodman explains, "George related his concept to me shortly after my last show at the Lincoln Theater and explained how the music of the WWII years spoke to that generation."