In Shakespeare's "Midsummer Night's Dream," Oberon, King of the Fairies, invites his Queen, Tatiana: "Come, my queen, take hands with me/And rock the ground whereon these sleepers be," —- the sleepers being four human lovers whose affairs become magically complicated when fairies intervene.
On Saturday, July 28, NapaShakes invites its audience to "Rock the Ground" in St. Helena when it presents the world-premiere cinema screening of Emma Rice's production of the London Shakespeare's Globe Theatre's "A Midsummer Night's Dream."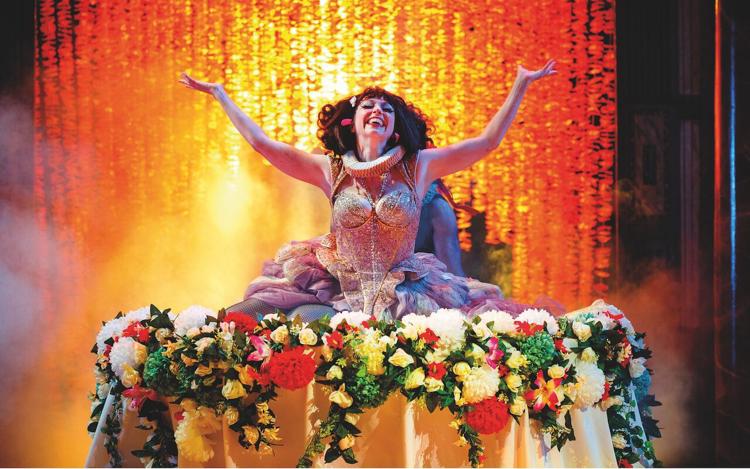 The screening starts at 5 p.m. at the Cameo Cinema, 1340 Main St. It will be followed by a Bollywood Disco Celebration at the Caldwell-Snyder Gallery, a few doors down from the Cameo at 1328 Main St. Braden Bjornson is producing the party, which will include dinner, drinks, disco, world music, live performance and a tableau along the "Midsummer Night" theme. A Middle Eastern food truck will be paired with wines from the JCB Collection from Jean Charles Boisset.
Former Globe Artistic Director Emma Rice's Bollywood-inspired production, a mash-up of theater, comedy and music, sold out every performance at London's Globe Theatre. It also shocked Shakespeare traditionalists. Rice, herself a controversial pick for the position, had limited experience with Shakespeare, and she was clear about her intention to depart from the tradition of treating his text as sacred.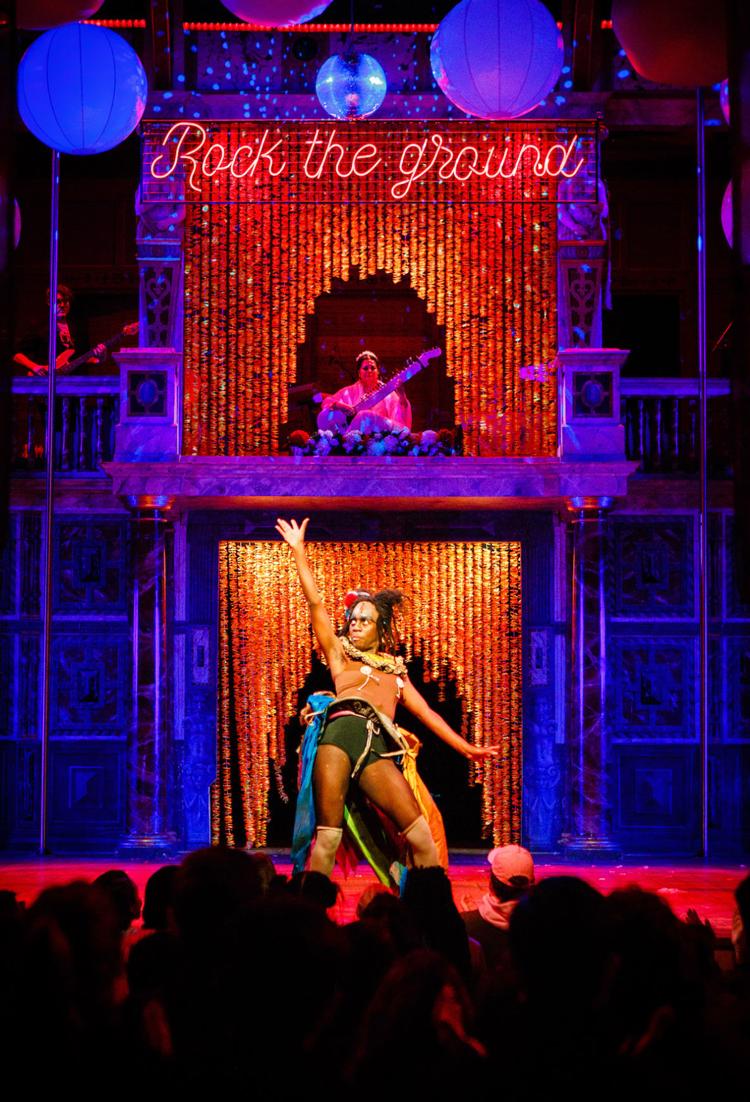 In addition to Indian influences, her "Midsummer" includes a touch of David Bowie, George Formby, original songs, and an uninhibited performance by the international cabaret star Meow Meow as Tatiana. Rice also replaced the female character Helena with a male character, Helenus.
The BBC filmed her "Midsummer" live on stage and screened it online as part of the 400th anniversary celebrations. This will be the first time the production will be shown in a cinema.
The screening and celebration mark the latest chapter in the partnership between the Shakespeare's Globe Theatre of London and NapaShakes, a Napa Valley-based nonprofit, which has presented the Globe Theatre live on stage in performance twice, as well as multiple sold-out seasons of Globe on Screen at the Cameo Cinema.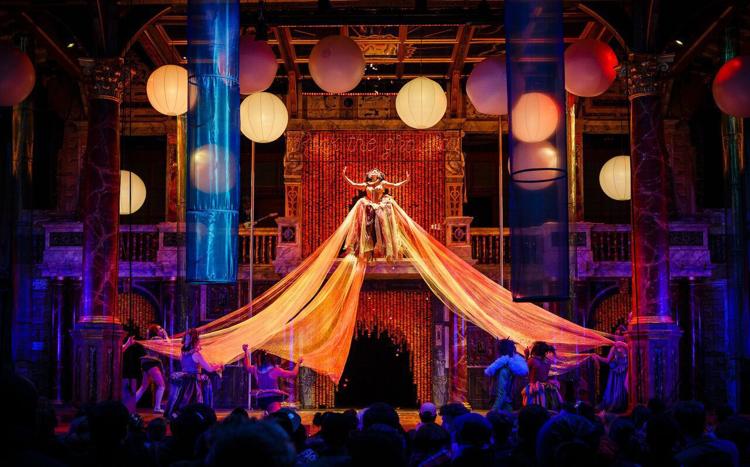 Proceeds from the evening will benefit NapaShakes arts and education programs and the return of a new season of Globe on Screen presented by NapaShakes at the Cameo. The Globe is expected to return live to NapaShakes in 2019.
Tickets for "Rock the Ground" are available for $65 on Eventbrite via NapaShakes' website at napashakes.org/tickets. The evening is most appropriate for age 21 and older. Guests are encouraged to wear their Bollywood or disco finest. A video preview of the Globe production is available at youtube.com/watch?v=8werWRT9x9U.