Parents hope to save struggling St. Helena Catholic School
The last few weeks have seen a flurry of organizing, fundraising and strategizing at the St. Helena Catholic School, where parents and faculty are scrambling to form a viable plan for the school's future and prevent it from closing in June.
Principal Mary Herboth and Father Gordon Kalil sent out a letter in January announcing that the TK-8 school would close at the end of this academic year, after 55 years in St. Helena. At a recent school potluck in honor of Catholic Schools Week, parents described how their initial shock turned into determination to save the school.
"I sat in my car and cried," said Amy Spain, who has four children at the Catholic school. "But within a day, we decided as parents that we are not going to let these doors close."
Parents have formed committees devoted to boosting the school's visibility, increasing enrollment, stabilizing the school's finances, and organizing and promoting the Mardi Gras Seafood Extravaganza on Feb. 16.
"Almost every day of the week there's some kind of meeting going on," said teacher Maria Phelps. "I'm feeling very, very hopeful because of all the energy and also the careful planning that's been happening."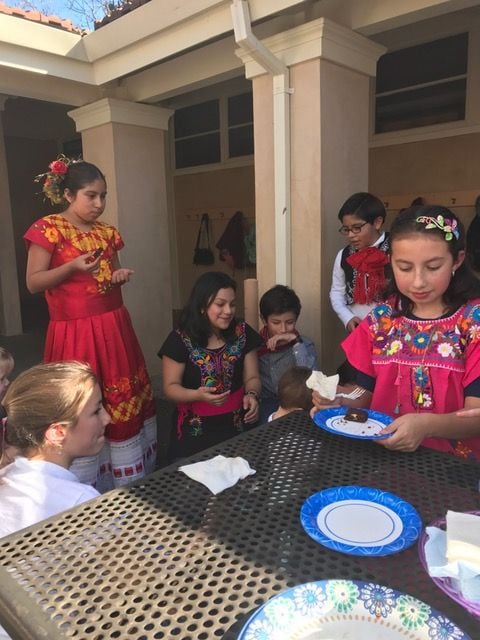 As of Monday, only 15 regular tickets were still available for the Mardi Gras fundraiser, which will sell out at 300 tickets. Last year only 150 tickets were sold.
The school's viability has been threatened by declining enrollment, increasing need for tuition assistance, a lack of donors and volunteers, and the cancellation of the school's annual wine auction during October's wildfires.
Since the letter went out, the school's prospects have brightened considerably, Herboth said. She said supporters have until March 15 to submit a viable financial plan to diocesan officials who will ultimately decide whether to keep the school open.
"The needle is definitely moving toward the positive," Herboth said. "I am much more encouraged and optimistic."
Seeking pledges
The newly formed Parent Teacher Organization is seeking 100 pledges of $4,000 a year for five years, for a total of $2 million. They also want to increase enrollment from 61 to 80.
Each $4,000 pledge will pay half of the $8,000 tuition for one student. Parents are being asked to cover the other half with cash and volunteer time.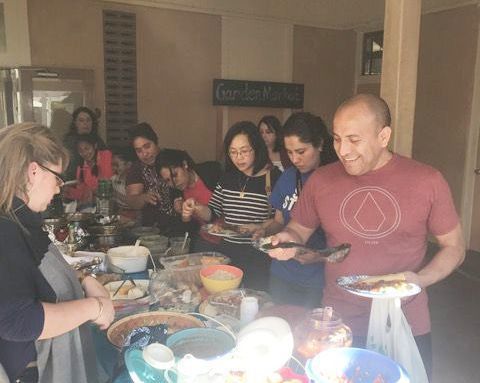 Ernesto Martinez is the owner of Market restaurant, the father of a seventh-grader at the Catholic school, and president of the new Parent Teacher Organization. He's encouraging supporters to focus on the school's long-term financial viability.
People have already approached him offering to pledge money, and he plans to reach out to local businesses in hopes that they will sponsor students and participate in fundraisers. As a business owner, Martinez said he likes to invest in his employees, and one way of doing so is to support their children's education.
"He's invaluable, he's an asset for my business, and by helping his family I'm building a relationship with my employee," he said. "You help me, I help you – it's the golden rule."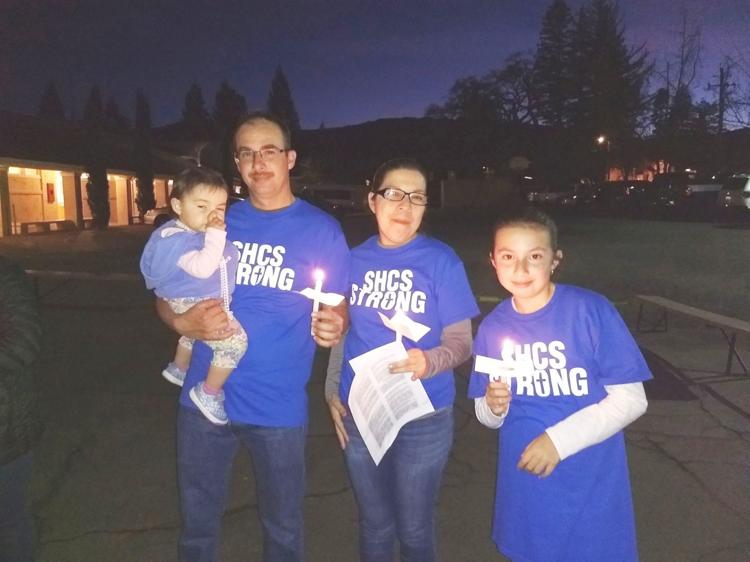 On Jan. 31 families held a candlelight vigil at the school campus where they prayed for the school's future. Parents say the school's struggle has united them.
'Tremendous passion'
"I have tremendous passion for this school," said parent Jorge Ayala, who praised the school for giving his three daughters a strong academic and spiritual foundation. "It would almost be a betrayal against myself to just quit and say 'OK, it's closing.'"
Andrea Garcia said the school has been "a secondary home for my children" where they have one-on-one access to faculty who teach the values of kindness, respect and service.
"It's not only an education they're receiving here," she said. "It's a nourishing of the soul."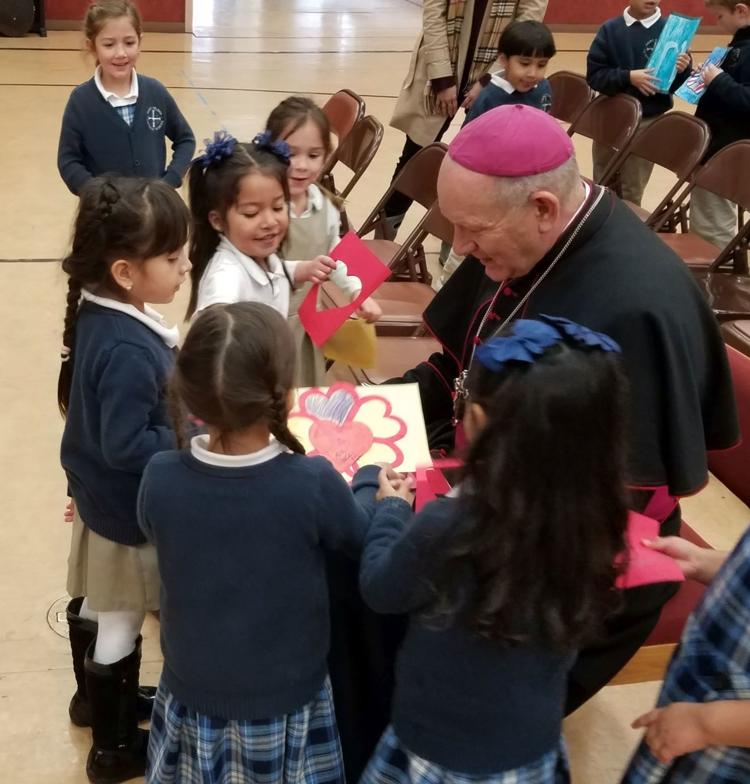 Parent Xochitl Martinez said she's seen students rushing to help a girl who fell during recess, and sharing food with classmates who didn't bring a lunch. The school's strong academics are "a bonus" to the moral foundation students receive, she said.
"When I teach my kids something at home I'm 100 percent sure they'll be taught the same thing at school," said Martinez.
'A spank from God'
Christina Say has two students currently attending the school and another five who have graduated. She said that at a small school like this one each student is encouraged to take a leadership role in the name of service to others, not power.
One of her daughters who got involved in student council at the St. Helena Catholic School is now president of her college class, she said. "That came from here, where she got an opportunity to lead," she said.
Martinez said she took the news of the school's possible closure as a wake-up call and "a spank from God."
"At the end of the day it's all in His hands," she said. "Right now I feel confident. We're doing the easy part, and the Lord's going to take care of the hard part."