For ceramist Richard Carter, it's all about community. That's why he created last December's successful Winter Market, held at the historic Native Sons Hall in St. Helena.
A need to connect to the Upvalley arts community led Carter to donate a set of dishes and a catered dinner at his Pope Valley property to Nimbus Arts for its annual auction last year.
Building an arts community is why Carter is open again to accepting live-in residents on his 85-acre property – he as a teacher, the guests as students – and why he and business partner Kelly Farley created a line of dinnerware, then another and now a third.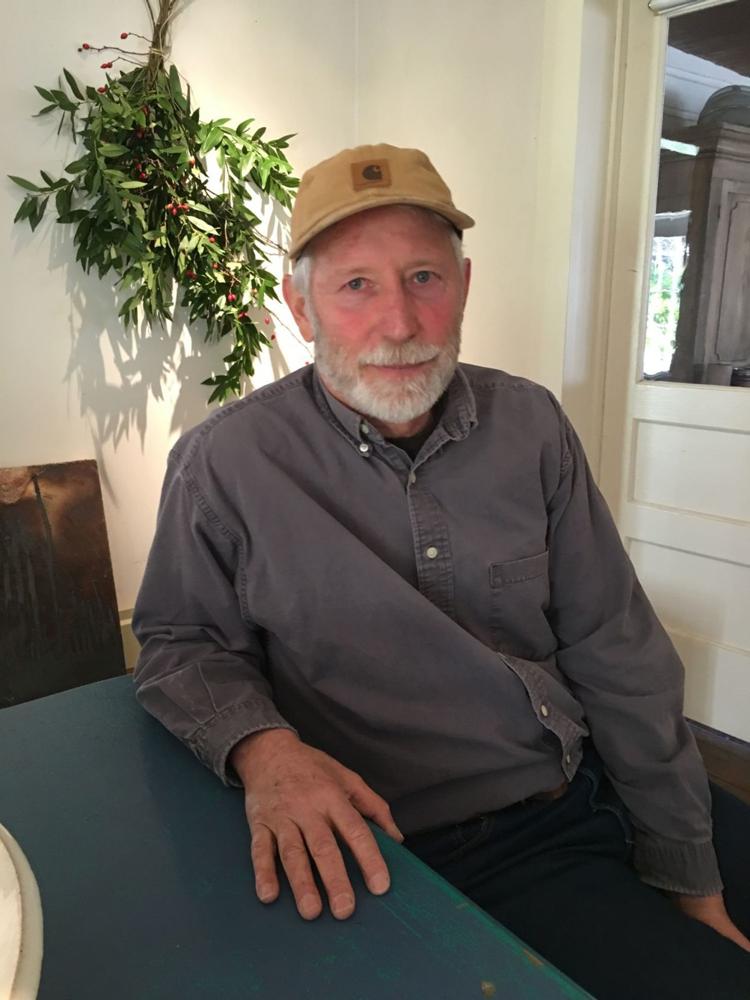 Since 2000, Carter has lived and worked on his Pope Valley ranch property.
"The eight years before I moved here, I had a very strong residency program and a very public life in Napa. I was very involved in the community," Carter said.
He lived and worked in a large warehouse space on the Napa River and it was where he first built an arts community.
"I taught adults and children, winemakers, everybody," he said. "I had a lot of residents from all over the world."
It is also where he started the art markets, in his studio, "so my residents, myself and others artists had a venue to sell our work. It became insanely successful and it became almost too much."
After moving to Pope Valley, Carter said he held a market at the Tucker Farm Center, which turned out to be his last market. After the markets ended, Carter said he held a few sales on his property on Ink Grade in Pope Valley and also held a successful summer open house with a picnic, but that, too, faded out.
The residency program was a collaboration between three teachers: Carter, his former ceramics teacher in Kansas City, Ken Ferguson and Napa High School's Elena Kuhn, who had "an incredible ceramics department that was better than some colleges," Carter said.
Ferguson and Kuhn would send their best students to Carter for further study. After Kuhn's students were done studying with Carter, he would send them to Ferguson.
"We had this amazing back-and-forth experience for years," he said, that only ended with Ferguson retired. Carter said Ferguson "built one of the most important ceramic schools in the United States."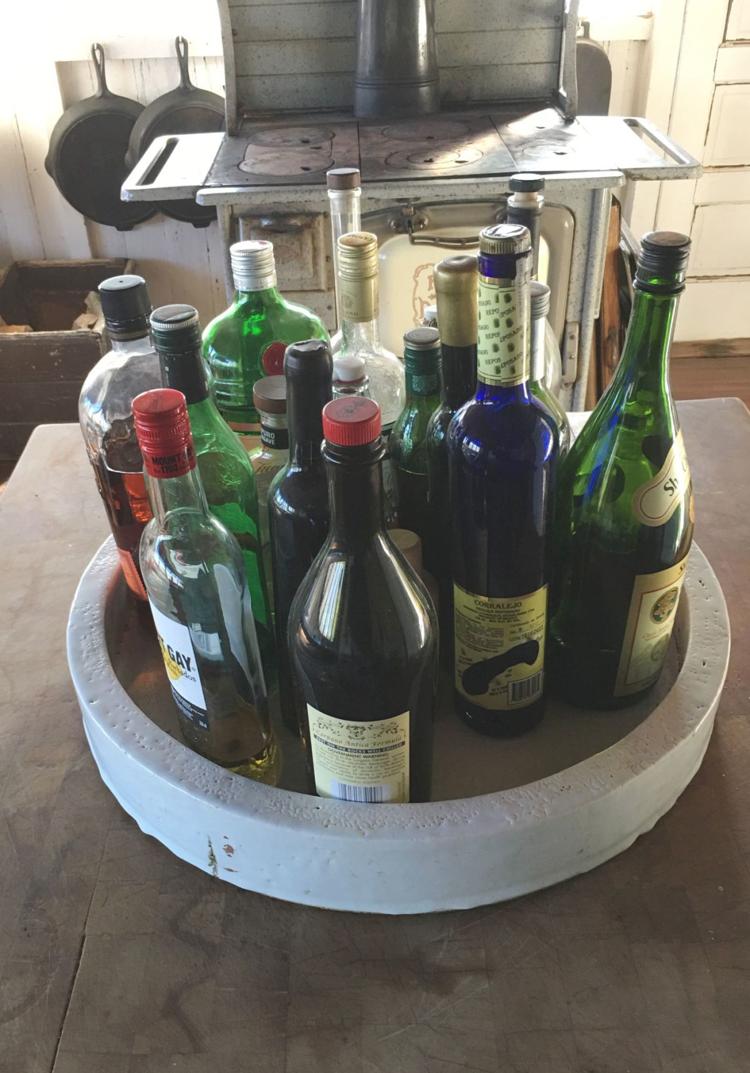 His most recent resident was M'Shinda Abdulla-Brodas, who spent last summer on the property, creating sculptures. He returned to school in Cincinnati, but Carter said he'll return at some point. "All of the residents are like family to me," he added.
Moving to
Pope Valley ranch
In 2000, Carter and his residents moved to his property on Ink Grade and one of the first things they did was build a wood-fired kiln, what Carter calls "an American version of an ancient Japanese-style woodburning kiln" used in Japan to produce wares for tea ceremonies.
He and his residents spent part of the first summer digging a foundation for the kiln and then building it. Carter fires the kiln three times a year: once in October after the rains start, then twice in the early spring. This year, he predicted it will be fired in March.
Firing the kiln is a big job, since it is fired for nine days, burns a cord of wood a day and is fed wood 24 hours a day. A dozen people take care of the kiln and share the interior space for their ceramics. Carter said that much ash from the wood is needed, because the ash interacts with the clay and creates the glaze at 2,300 degrees. He built his first much smaller kiln in high school in 1976 and he said he's been firing his work in a kiln like this for the past 25 years.
The second kiln on the property is also a Japanese-style kiln but it is heated with both wood and gas, so it's a much quicker firing, Carter said. To create the glaze on those ceramic pieces, he heats up the kiln to 2,300 degrees and throws rock salt into it. The heat splits the sodium and chloride and Carter said the sodium "is desperate to recombine," so it draws the silica out of the clay and glazes the pottery.
A lot of German pottery, early American pottery and sewer pipes are salt-fired, because the technique creates a strong, durable glaze.
Carter, 58, works with Kelly Farley, who is in his mid-30s. Farley was a former resident who never left. "I can't run this place by myself," Carter said. The ranch has become Farley's life. "Someone has to continue this," Carter said.
Dinnerware lines started
He and three others started a dinnerware line of ceramics, but the partnership didn't work out, so he and Farley bought that line and have been selling it at March, a retailer in San Francisco. Four months ago, the pair designed another line of dinnerware that is sold at Shed in Healdsburg. Carter said the first order was for a batch of 100 of everything and adds it's been selling well and they are working on the second batch of 100. They are also designing and working on a third line of dinnerware.
"We did all of this as a way to employ residents and to generate income for this property," which Carter said takes an enormous amount of money and labor to keep functioning.
Besides his obvious passion for creating sculpture and teaching others, Carter said he loves food and cooking. It was natural that he would design and create unique dinnerware, because "they are the tools of food." He adds, "I love design and I was always frustrated with most of the pottery made by potters because it was more of the past than the present or the future." Carter thinks that's because design is not a part of pottery education, and it should be. "If you're designing dinnerware, you need design education," he adds.
Back to the market
Until recently, it was difficult for young people to make a real living just by selling their work, Carter said. But, there's a new movement in America that's drawn to local, sustainable, handmade goods that are authentic, instead of "meaningless junk from China."
With that movement, it was time for Carter and Kelly to restart their art market and Carter contacted his artist friends to bring their work to the St. Helena Winter Market.
"The market was the perfect way to share (our art) with the community," Carter said, although he added, "I felt a huge responsibility" for the success. "I didn't want people to lose money and I didn't want no one showing up. Instead, the exact opposite happened and the show was packed. I know two people who made more than $20,000, although many of the artists made in the $7,000 to $10,000 range.
Some 20 Napa Valley and Bay Area artists and designers showed their unique wares at the St. Helena Winter Market.
"I'm sure we made more than $100,000, which is amazing for the first show," Carter said.
There were many people who contributed to the success of the show, including Sarah Lonsdale, local newspapers, and Cathy Buck, who all promoted the event. "When people come together, we can change things," he added.