Fishing is My Day Job
Fishing is My Day Job: Napa's Lipanovich catches two hands full of bass
Two Hands Luke? … Yep, local angler Luke Lipanovich with his two fists full of fish caused me to flash on the 1969 film "Cool Hand Luke" that produced an Academy Award for Paul Newman. Luke is my favorite young fisherman. He is an accomplished angler — but more than that, he has been a fishing ambassador for local teen youth. One of his projects, back in 2015, was demonstrating casting methods at the "Day at the Farm" event at Napa Valley Expo. I like his versatility — tops at a one-man sport as well as a very good high school baseball and football teammate.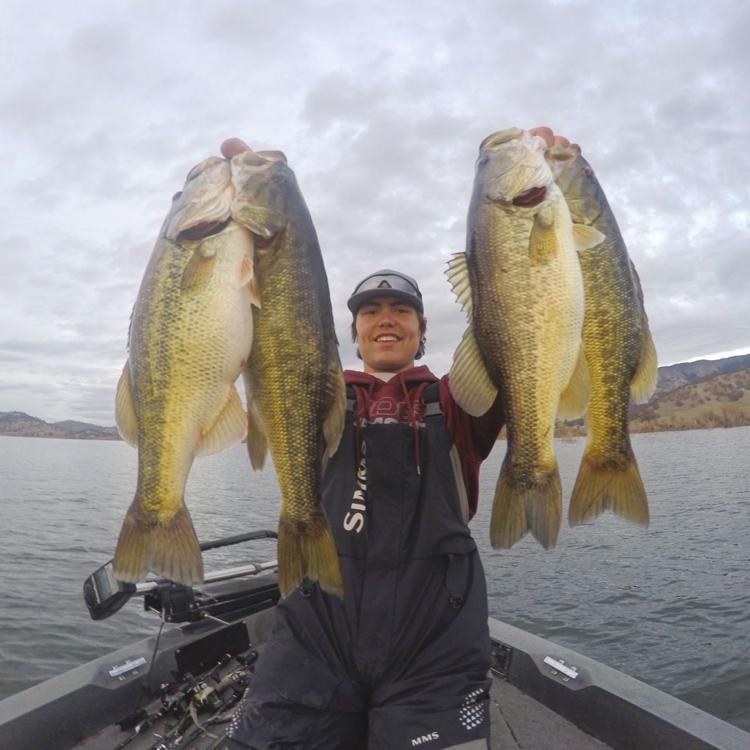 Testament to his angling skills are clear in this photo — two hands full of chunky bass from Berryessa. Just to sharpen this focus, the word around the docks was that "bass fishing ain't very good right now." Guess Luke didn't get the "word."
Fly Fishing Stuff … close to home. Richard Loft, regular contributor, fly fishing instructor and guide, messaged in to say that the low flows at Putah Creek were not helping the trout bite there. But, as always, increased difficulty can cause improved activity or expose a shortcoming. Richard was out on the water recently in his regular system of staying abreast of the conditions. Not many bites that day — except one strong takedown that broke his leader. Simply put, he lost a big one because he hadn't prepared his gear correctly.
Now, Richard told us this story himself — as an example that even the pros forget to check every part of their equipment every day. So, lesson learned — and a reason to book him for lessons and guiding at 707-294-4738. You might want to have a gear session with him at the tackle store to get ready for the spring season — go over every piece of your equipment and ask him to evaluate it — and recommend upgrades. The fish you keep may be your trophy of a lifetime; don't risk losing it on a brittle old rig.
Richard asks everybody to be careful as you walk in streams like Putah where there are spawning trout on beds right now. You could easily squash hundreds of eggs, killing hundreds of trout if you step on nests. The fish you save may be your biggest, too.
Tuesday, Feb. 27 is the date and 5:30 to 6:30 p.m. is the time for St. Helena's next "Wild St. Helena" event at the St. Helena Public Library on Library Lane. This time the subject is skunks. UC Berkeley researcher Jennifer Hunter will tell us about these fascinating and underappreciated California carnivores.
Come early, this "wild series," curated by our own people from the Napa County Resource Conservation District (RCD), is usually standing room only by the time the mic goes live.
Join Me … in making a contribution to our own The Pathway Home (TPH). Here's why. We fish because generations of members of our military forces risked their lives in far off lands for our very freedom to fish. Many come home in need of help.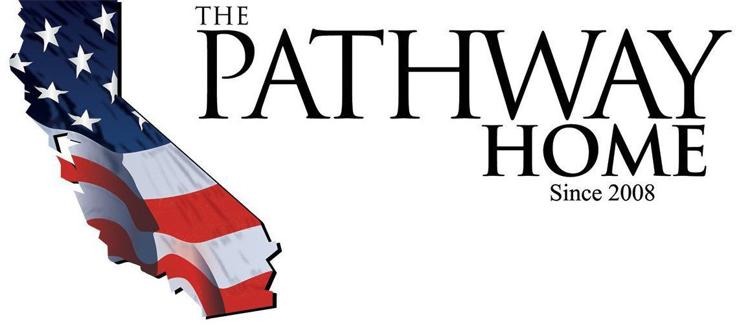 The Pathway Home is an innovative, sustainable, residential program that serves post-9/11 veterans affected by deployment-related stress. TPH intervenes early with a focus on career development and community service in a residential learning environment that supports reintegration and overall wellness.
Send a check over to this marvelous grass roots organization conceived by and operated by our friends and neighbors. Go on thepathwayhome.org/getinvolved/ to get started. Donate online or send your check to P.O. Box 3930, Yountville, CA 94559. Thanks from all of us fisher folks.
Scared Stiff … right here on Pope Street? Happened to me during the Friday morning commute when Pope is really busy. A woman of privilege, driving a huge SUV, entered Pope from Chiles while looking at and thumbing her hand-held cell phone keyboard. It was right up in front of her face. I had a front row seat — on the edge of the walking path from Meily Park. It is only with the greatest of luck that there were no cars — or school kids there at that moment.