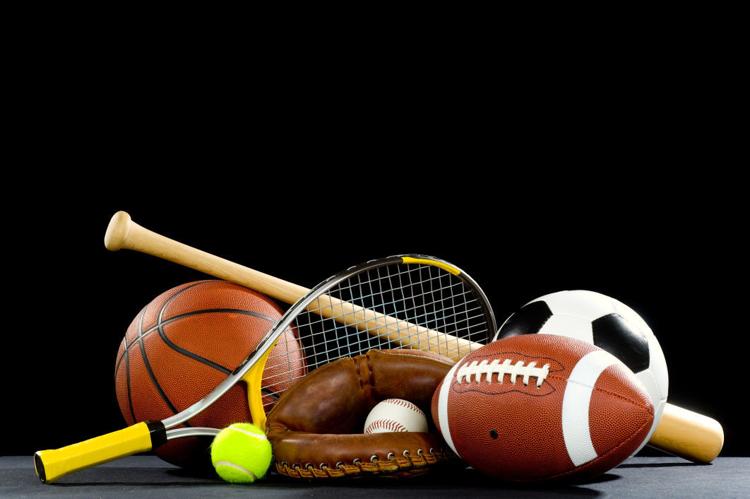 Bunnies will be what haunts St. Helena High's varsity boys basketball team after its 54-45 loss to visiting Clear Lake Tuesday night.
Obviously not bunnies in the sense of the long-eared field animal, but the kind all basketball coaches don't want to have to worry about on a nightly basis.
"Twenty bunnies – in the paint, right around the basket," said Saints head coach Joe Densberger. "We missed 20 bunnies, we missed nine free throws, we lose by nine points. That's something we've been talking about; trying to really work on finishing the games, finishing at the basket."
As a result, the Saints (8-9 overall, 1-4 North Central League I) turned in their lowest offensive output in league play. They were 16 of 51 (31 percent) from the field and 11 of 20 (55 percent) at the free-throw line.
"We're playing better," Densberger said, "we just can't have those five-, six-minute lapses that, if we make half our free throws and half of our bunnies, we're up by five, six at the end and the pressure is on (Clear Lake) to try and do something. It's a lot of self-imposed stuff that we have to work on."
Despite shooting 27 percent in the first half, St. Helena and Clear Lake (10-7 overall, 4-1 NCL I) were neck and neck, with the home team trailing 22-21 at halftime. Numerous second-chance opportunities courtesy of Olie Russum (10 points, 11 rebounds, two steals) and Ethan Battistini's (17 points, seven rebounds, four assists, two steals) relentless work on the glass kept the Saints in the thick of it.
In the third quarter, the Saints began to find their game with a five-point swing that erased the one-point deficit. Point guard Jonathan Gamble, who had a team-high six assists, dished out two gems on back-to-back possessions, finding an open Christian Iano (six points, three rebounds) for a 3-pointer and Battistini on a press-break touchdown. The senior center was fouled on the basket and sank the ensuing free throw to cap the six-point burst.
Both sides traded leads after that sequence, but the Cardinals maintained a 38-35 edge entering the final frame.
The turnover bug began to spread within the Saints' ranks during a crucial stretch midway through the quarter, committing three of their 14 on the night on consecutive possessions. The Cardinals capitalized on every one of them, quickly turning a seven-point advantage into 12.
The Saints will look for their second league win Friday night, traveling to Fort Bragg (4-13 overall, 1-4 NCL I). Next week they face Cloverdale before beginning the second half of the schedule as they try to secure their first signature win of the year.
"We just have to get everybody to have that game and, once you have that game and you beat a good team, they get a little confidence that they can do it (on a regular basis)," Densberger said. "I think every once in a while we get in a decent position and then we lose confidence and we revert back to being in a hurry and we rush ourselves."
Kelseyville 67, St. Helena 62
Despite Battistini's 32 points, the Saints dropped an NCL I nailbiter Friday night that started as a blowout after the visiting Knights led 28-9 after one quarter. St. Helena started clawing back in the second quarter. Behind Battistini's 12 points and a 3-pointer from Gamble, they had narrowed the deficit to 34-29 two minutes before halftime. However, Kelseyville went on a 10-2 run to close out the quarter and went into the locker room with a 44-31 lead.
In the third quarter, St. Helena came out with renewed intensity and focus. Behind strong defensive play and rebounding from Nicholas Jewerowski and Russum, nine points from Battistini and another 3-pointer from Gamble, the Saints outscored the Knights 19-8 in the frame to end the third quarter down only 52-48.
The fourth quarter was a see-saw battle, but the Saints couldn't get the defensive stops they needed to get past the Knights.
Battistini was 11 for 12 on free throws and also had seven rebounds, two assists and two steals. Gamble added eight points, two rebounds and three assists, Russum seven points, six rebounds and two steals, Jewerowski six points and eight rebounds, Iano six points, and Ryan Rockwood three points.
College Men's Basketball
Pacific Union College has been on a roll lately, reeling off four straight wins.
The Pioneers (6-8 overall, 3-2 California Pacific Conference) beat Benedictine University at Mesa, 77-66, last Thursday. They beat Embry-Riddle, 82-79, on Saturday in Prescott. On Monday, they downed UC Santa Cruz, 83-74, in their return to Angwin after the two-game trip to Arizona.
Chris Camper scored 25 points and had six rebounds and two steals to lead the Pioneers against Benedictine.
Brandon Franklin (16 points, eight rebounds), Joseph Scott (10 points), Noel Briones (seven points, two steals), Rae Hubbard (seven points, two assists), Devon Pinnock (six points, two steals), Jayson Marquez (four points, three assists, two steals), and Dreymon Jones (three rebounds) also helped in the win.
Scott scored 20 points and had three assists in the game against Embry-Riddle.
The Pioneers also got help from Briones (16 points, six rebounds), Marquez (12 points, six rebounds, three steals, two assists), Hubbard (11 points, four rebounds), Camper (seven points), Pinnock (four steals, three points), Jeremiah Blandin (four points, four rebounds), and Franklin (four assists, three rebounds).
Against the Banana Slugs, five players scored in double-figures, led by Camper's 17 points (7 of 13 shooting), five rebounds and three assists. With 15:09 left in the game, PUC went on a 22-6 run to seize control.
Also contributing to win were Blandin (14 points, seven rebounds), Jones (12 points, two rebounds), Marquez (11 points, three rebounds, two assists), and Hubbard (10 points).
PUC travels to Vallejo Thursday for a rematch of last year's CalPac championship, facing Cal State Maritime. The winner will move into third place in the conference standings. Tip-off is 7:30 p.m.
Varsity Girls Basketball
Clear Lake 57, St. Helena 17
Citlalli Garcia had eight points and three steals, Lisa Lord had four points and seven rebounds and Andrea Hernandez contributed three points in the Saints' (2-14 overall, 0-5 NCL I) road loss Tuesday night.
Varsity Football
North Coast Section honors for Walker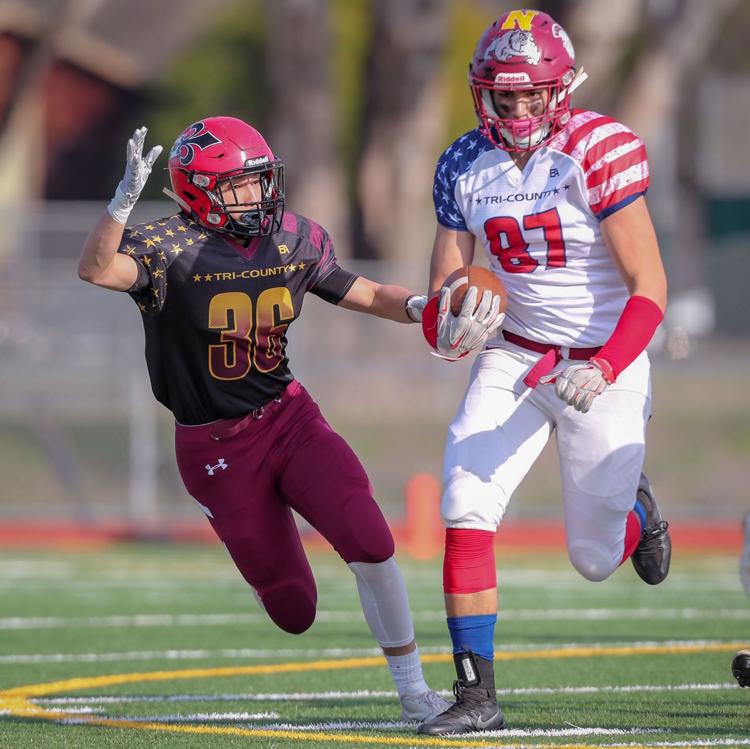 This week, St. Helena High's Casey Walker, a senior running back and linebacker for the Saints last fall, was named to the All-North Coast Section as an honorable mention by Prep2Prep.com.
It was the third award for Walker, who was also an All-League First Team selection and an All-Napa County Offensive Player of the Year finalist.
As the Saints' workhorse at running back, he piled up 659 total yards from scrimmage and scored eight touchdowns. He ran for over 100 yards twice.
Walker, along with Christian Cia, also represented St. Helena at Saturday's Tri-County All-Star Game in Petaluma.
Auto Racing
Abreu second at Lucas Oil Chili Bowl Nationals
St. Helena native Rico Abreu finished second in the "A" Feature race of the 32nd annual Lucas Oil Chili Bowl Nationals presented by General Tire in Tulsa, Oklahoma on Saturday.
The 55-lap race, held at the quarter-mile clay oval at the Tulsa Expo Raceway, was won by Christopher Bell. Bell won by 3.162 seconds over Abreu.
JV Boys Basketball
Clear Lake 57, St. Helena 27
Fawad Muhammad scored a team-high 11 points, and Jake Mendes and Caleb Granados each scored four in a loss to the first-place Cardinals Tuesday night in St. Helena.
Saints notch first league wins
St. Helena won at Willits on Jan. 9, 50-45, for its first NCL I victory of the season.
Ryland Campos had 14 points and seven rebounds, Caleb Jeske eight points and seven rebounds, Wolfgang Pritchett eight points, seven assists and two rebounds, Emmet Bowen six points and two rebounds, and Muhammad six points, four rebounds and three assists.
The Saints picked up another league win last Friday at Kelseyville, 42-32.
Granados had 12 points and five rebounds, Campos eight points, six rebounds and one assist, George Cutting six points, five rebounds and two assists, and Pritchett six points, four rebounds and three steals.