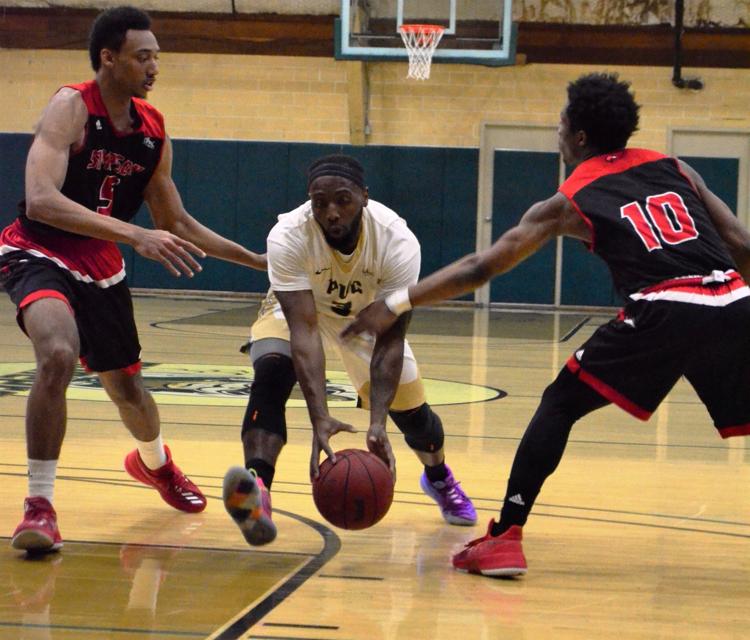 ANGWIN – The Pioneers squared off against visiting Simpson University of Redding in need for a crucial victory to punch their ticket into the California Pacific Conference playoffs. Though the Pioneers dominated the first half of the game, they were overtaken in the second half and were defeated 89-76 on Saturday night.
The Pioneers (9-13 overall, 6-6 CalPac) opened the game with the first two-point shots made by senior Devon Pinnock.
Simpson's Red Hawks (10-12 overall, 6-6 CalPac) quickly responded as Aaron Berry made his team's first two-point shot of the day, followed by a free-throw, which gave Simpson the lead. Throughout the first half, Pacific Union remained within distance of the Red Hawks, but the Pioneers were unable to overtake the Red Hawks' offensive plays as Simpson powered to a lead as high as 11 points.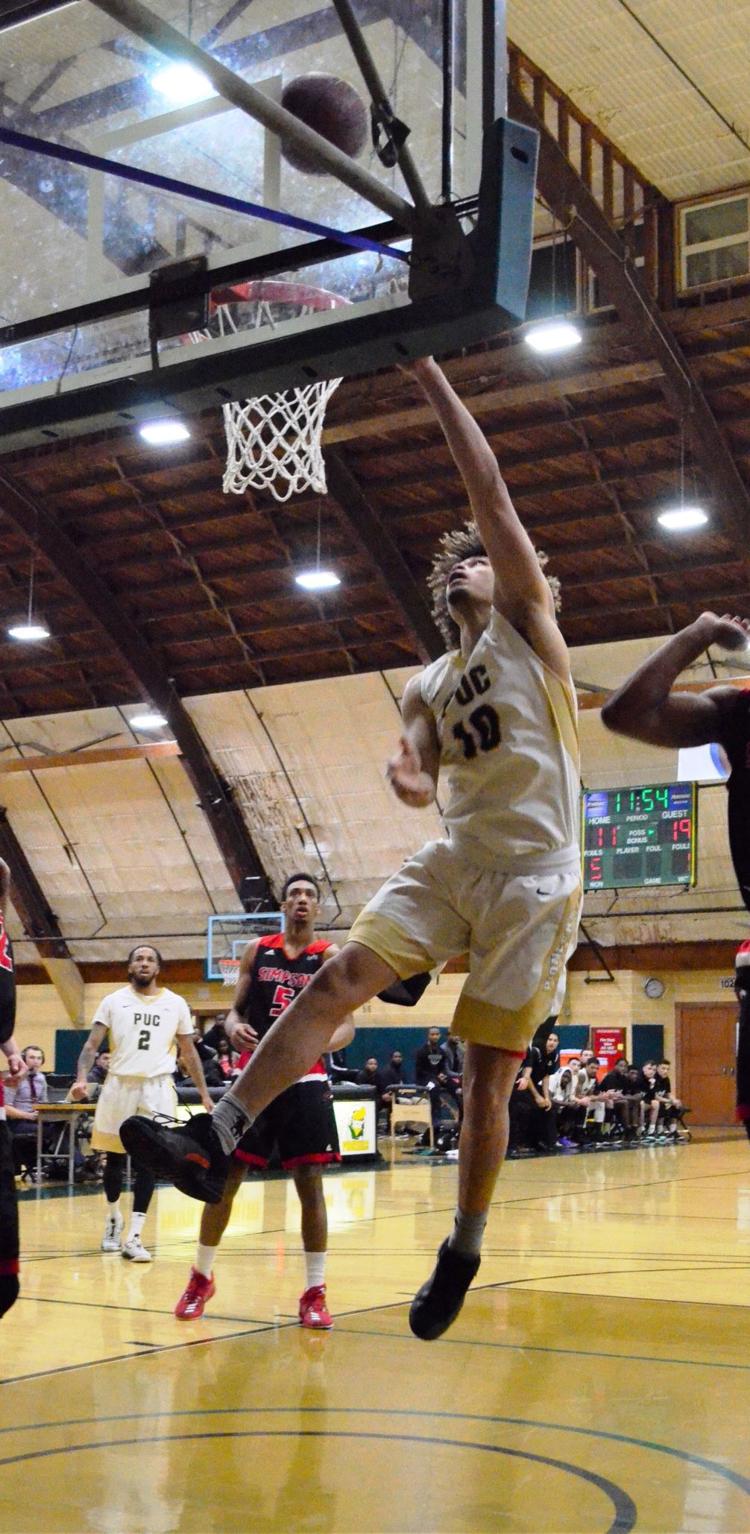 Later in the half, the Pioneers capped off a run of their own, which started with senior Brandon Franklin hitting a three-point shot. After swapping the lead with the Red Hawks three times, a two-point shot followed by a free-throw by senior Jayson Marquez gave the Pioneers back the lead.
With stellar offensive plays and a series of two-point shots made, the Pioneers took a 44-36 lead at halftime.
The Pioneers opened the second half on an early scoring streak that included Jayson Marquez and senior Noel Briones hitting three-point shots to give Pacific Union a lead of up to 10 points.
Soon after, the Red Hawks started their comeback. A series of possessions, including a two-point shot made by Josh Brakkee, powered the Red Hawks back into the lead. Though the Pioneers tied the game three times, a three-point shot made by Thomas Scriven powered the Red Hawks into the lead, which they would extend in the closing minutes.
Though senior Noel Briones landed a three-point shot, it was not enough to overtake the Red Hawks' late stretch as Simpson clinched a crucial victory.
Senior Brandon Franklin led the Pioneers in scoring with 16 points and had three assists. Noel Briones followed with 15 points along with five rebounds. Jayson Marquez and Leandre Powell each had 13.
PUC is tied for fourth place with Simpson in the CalPac standings.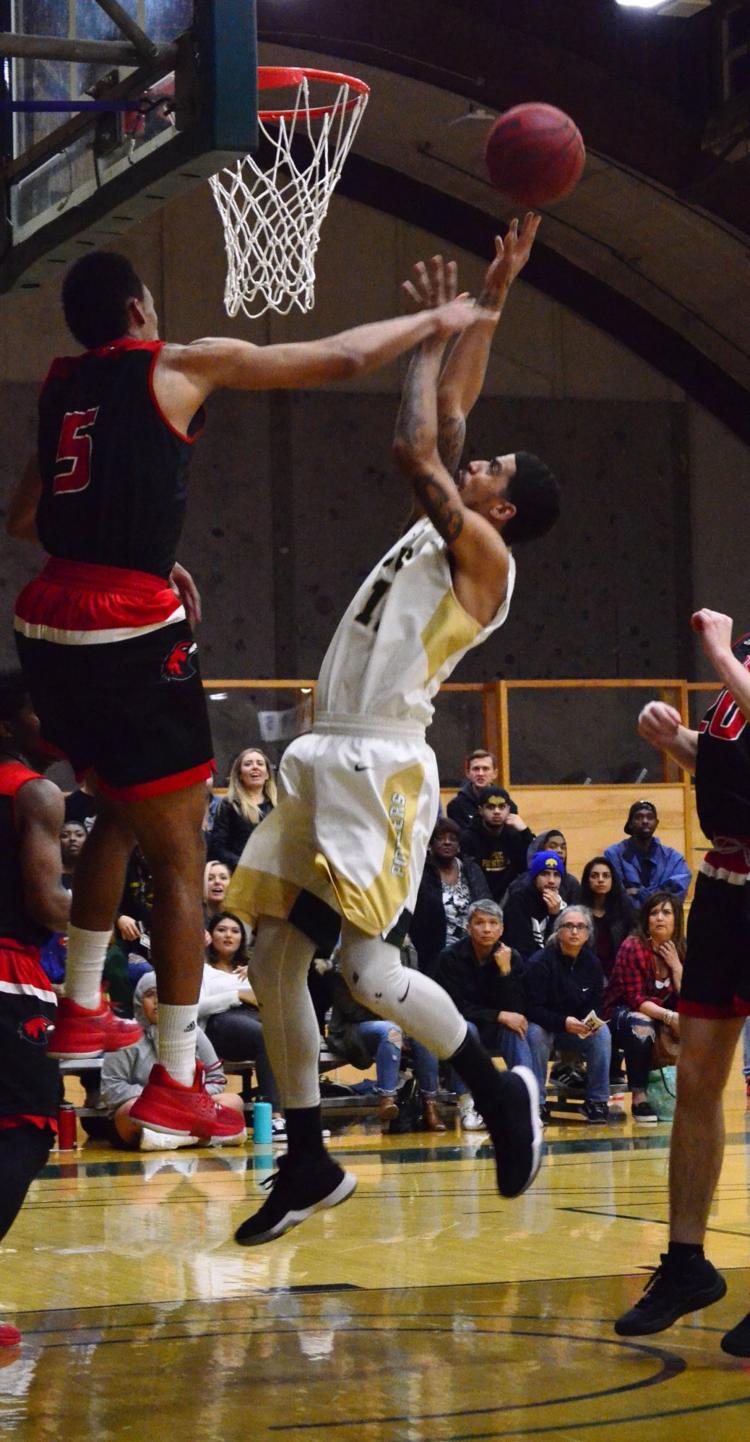 For Pioneers coach Greg Rahn, the agony of defeat was written across his face with the missed opportunity for the Pioneers to move into CalPac playoff contention. Only the top four teams advance to the conference playoffs.
"For whatever reason, we fell asleep," said Rahn. "Our intensity dropped off a little bit and we just didn't have good ball movement in the second half, especially down the stretch. When you look at the first play of the second half, we're not even ready to guard and we just fell off.
"Small things can't happen when you're trying to beat a desperate team like Simpson is. (We've) got to handle business and we didn't tonight. (We've) still got a chance. It comes down to the next two games to get in instead of winning one.
"(We've) got to beat (Cal State) Maritime. They're gonna take care of business, I'm sure, next week. Merced is not going to be an easy task (Thursday night). (We've) got to put up a great fight here and pick up on the small things we did here tonight to get a win."
Potential tiebreaker
With a 6-6 conference record, PUC is now one game out of second place, tied for third with Simpson. Maritime and Merced are ahead at 7-5, and all four teams trail regular season champion Antelope Valley, at 10-2.
If two teams tie, according to the CalPac website, their head-to-head record will be used to determine the winner. If those teams split, the conference will assemble "mini-standings" and consider all games played among those teams. The school with a better record will advance.
If that doesn't work, a win-loss record against conference opponents is used. If the teams are still deadlocked, the conference has a number of other various methods to determine the winner.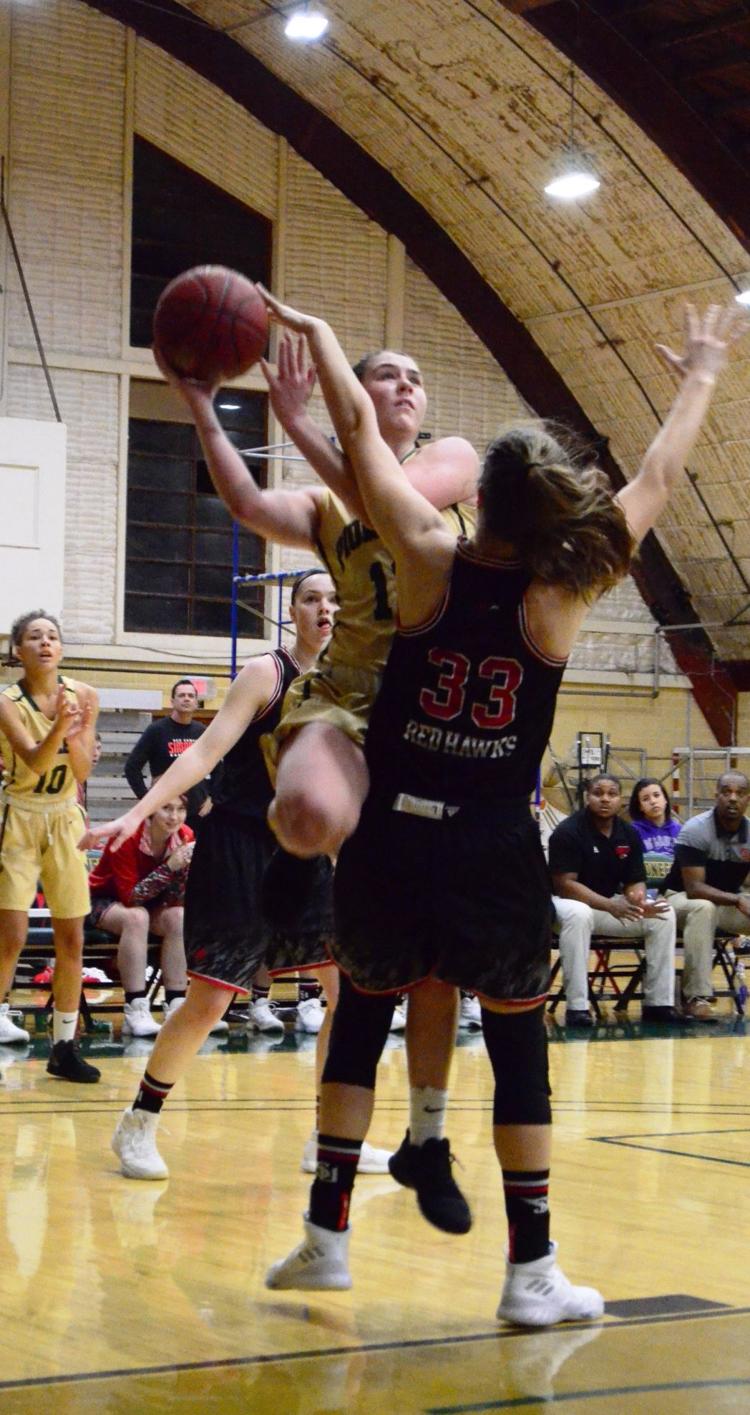 Loss for PUC women's team
It was a double victory for Simpson as the visiting Red Hawks' women's team beat the Pioneers 70-47.
Imari Clinton scored 13 points to lead PUC (2-17 overall, 1-11 CalPac).
Faith Williams (nine points), Karla McCommas (eight), Molly Hargon (six) and Kylie Beal (five) also contributed.
Napa Valley Register sports reporter Yousef Baig contributed to this report.