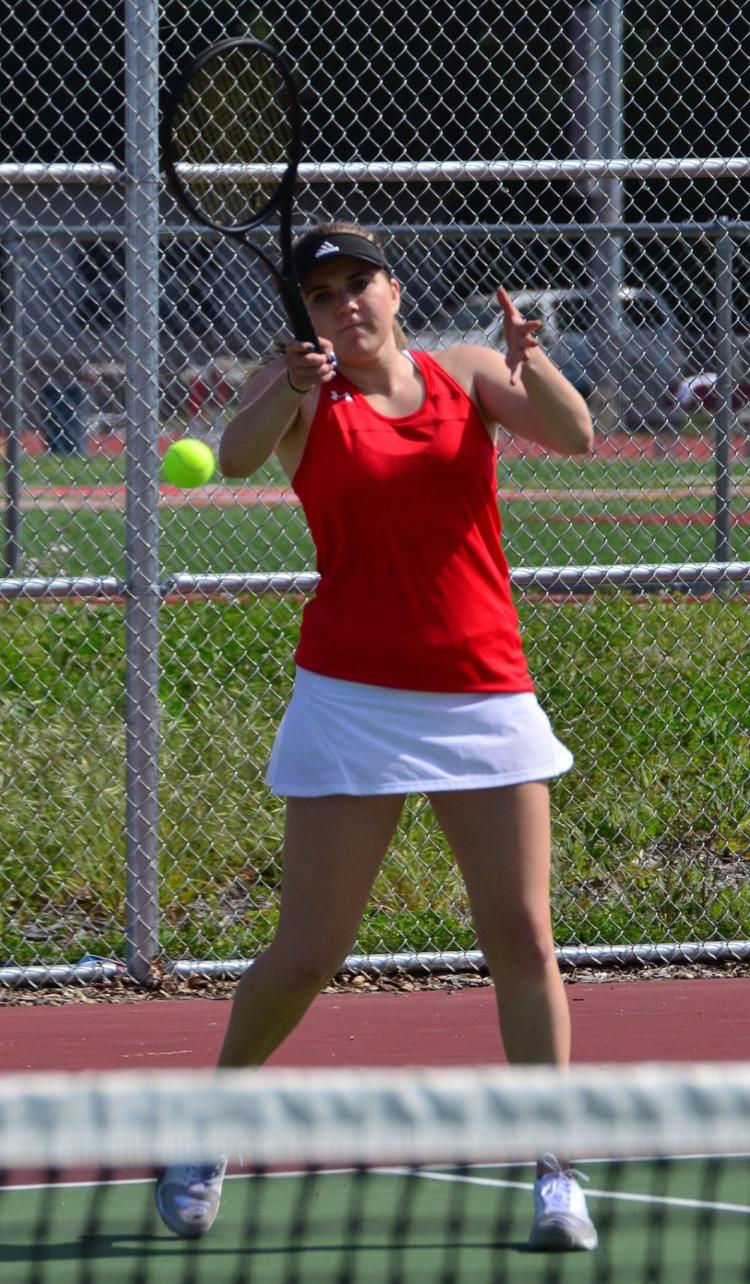 Coming from a small town that thinks big, it's no wonder Natalie Stanton is ready for NCAA Division I women's tennis.
After dominating Coastal Mountain Conference singles for four years straight, the St. Helena High School graduate will attend the University of Northern Colorado and play as a preferred walk-on for the Bears in the Big Sky Conference.
The school is in Greeley, a town many outside the state have probably never heard of, but one with 20,000 more people than Napa. Most of the Big Sky's schools have more students than many of the towns whose schools are in the CMC, such as Point Arena, Middletown, Cloverdale, Tomales and St. Helena.
But after playing outside of high school in larger Northern California tournaments such as Sectional Championships, Super Series and Excellence tournaments that "all have more competition with a variety of different game types, which is how college is going to be," Stanton is excited about facing those challenges on a regular basis.
"I am extremely excited to move up from a relatively small tennis team to NCAA Division I women's tennis because there is going to be plenty of high intensity competition," she said. "I am going to become a part of the Bears family, among my teammates and coaches, and that will help me with my game and education, through their support. I am looking forward to getting out of a small town and going to a college while being able to play tennis at the same time."
If the size of the town, the school and its conference opponents didn't scare Stanton away, certainly the strange white stuff on the ground she'll see for months shouldn't bother her, either.
"I have visited the campus twice now. The first time was back in October when we were having the Northern California fires," she recalled Monday. "When I met the team, they all knew about the fires and seemed to genuinely care about my safety and my family, and that proved to me that the team is a great group of ladies and I am going to fit in very well with them. The second time was last week, when I went for a two-day orientation.
"My two visits were completely different. Back in October, it was perfect weather: 75 degrees and sunny, with no clouds in sight and a slight breeze. My orientation was extremely humid and hazy. However, the campus was bright green with grass and trees both times, and that was what caught my attention. I love the outdoors and UNC has a lot of opportunities to be outdoors by lending the students rafting gear, camping gear, snow gear, hiking gear, anything you can think of. It is amazing.
"It's gorgeous with the Rockies surrounding it and the white snow on top of them, and green grass and trees wherever you look. Now for the snowy winters, that will definitely be a huge change as I am not a fan of below freezing. Plus I have not been to the snow before, so wish me luck that I don't slip."
Stanton had a cumulative 3.7 GPA at St. Helena and plans to major in computer software engineering. She will have been the second player coached by St. Helena High coach Chris Cheng to balance high-level academics and tennis at a college in Colorado. His last team at Napa High was led by 2015 graduate Jaime Hill, who just finished her junior year at Colorado School of Mines and her third season on the Orediggers' women's club tennis team.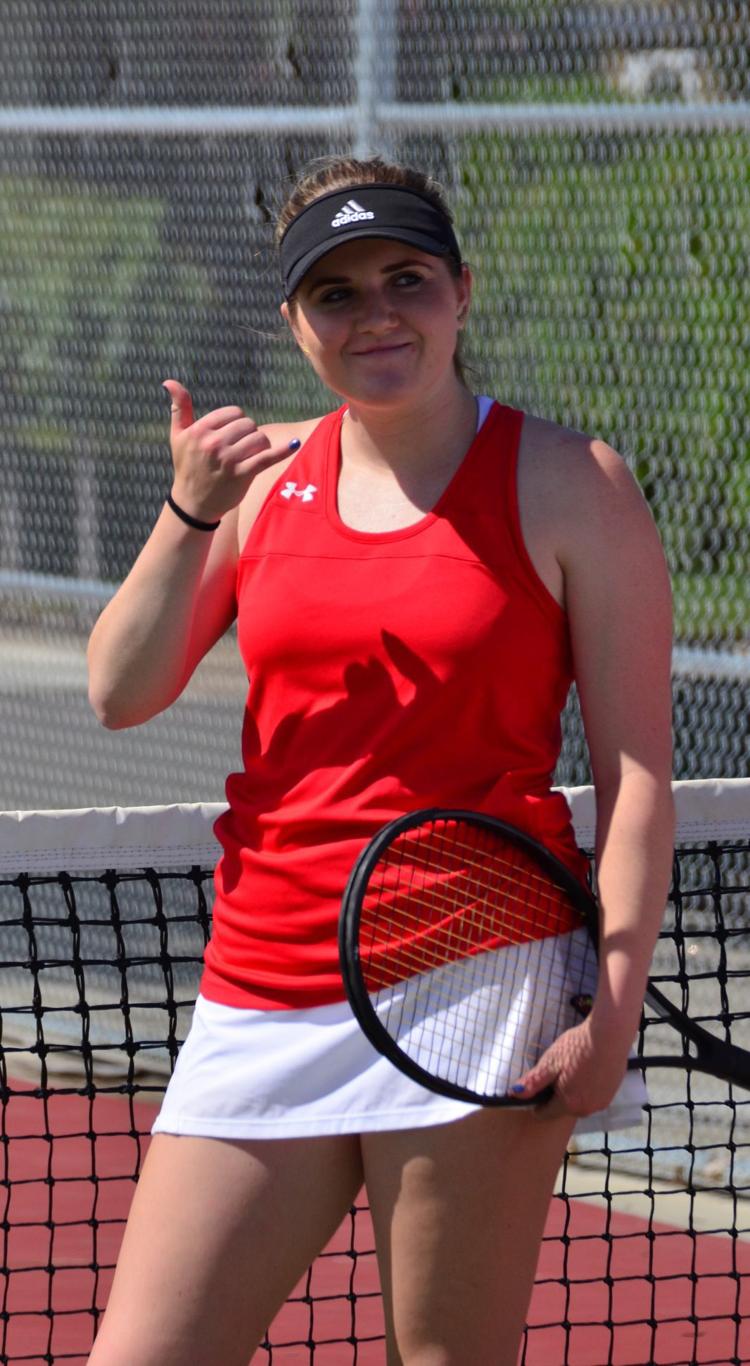 "I think it's an exciting opportunity for her in a couple of ways," Cheng said of Stanton. "For one, the tennis – she will experience and be immersed in a very high-level practice and performance environment, which I hope she will thrive in. On a funnier note, she has literally never even been in snow, and barely in the mountains, so overall I think it will be tremendous for her life growth in multiple aspects."
Stanton got a nice boost of confidence from Bears head coach Brenda Gallegos before she stepped down this spring after 17 years at the UNC helm.
"Natalie is (a) player we are excited about adding to our team next fall," said. "She has proven in high school that she knows how to win matches and I believe her attitude and personality will fit in well with our group. She is also very smart and coachable."
With no seniors, the Bears struggled to 5-16 overall and 1-10 Big Sky records this spring. But they will probably return all eight players next year and lose only one the year after that, possibly making it hard for Stanton to see playing time right away.
"I feel that cracking that lineup early is going to be very arduous," she said. "But if I train every day throughout summer, with practice and conditioning, and competing in tournaments over the weekends, I think I have a good chance if I maintain a consistent and smart game plan. They are all extremely talented players, but it all comes down to the mind game and if I excel at that, I will be extremely successful in college with my game."
Two of the likely returners are from the United Kingdom and the others are from Japan, Florida, Texas, Hawaii, Kansas and Colorado, and now the motley crew will have one from California and another from Texas.
"I am excited to play on a team with other players from different areas of the country," Stanton said. "Each competitor has a lot to offer and bring to the team to enhance it and make it competitive."
At least two role models have helped prepare Stanton for college tennis – her mother Kristen, who played for Big Sky member Idaho State, and her father, Doug, who played for Chico State.
"They influenced me back when I was 5 years old to play tennis by putting a racquet in my hand and put me on our red clay court. Ever since then, I have loved tennis and wanted to play all the time," she said. "They wanted me to become the best tennis player I can be by checking up on my schedule, making sure I stick to it, and scheduling more practices and tournaments.
"They have been hands-on for most of my tennis career by setting up tennis lessons one-on-one with professionals who helped me get my technique down. Also, they enrolled me at Cello International Tennis Academy at Solano Community College when I first started high school. Ever since I have gotten down the technique, they have let me set up my own schedule and who to hit with."
Stanton committed to Northern Colorado in October and has worked hard ever since to make sure she's physically and mentally ready for the next level.
"This summer I am focusing on practicing every day, on top of conditioning, as well as NorCal tournaments on the weekends to get ready for the spring season," she said. "School starts Aug. 20, so once that starts I will be on a strict schedule of weight lifting early in the morning, then class, then practice, and repeat. We have preseason tournaments at numerous places and we have regionals to get ready for the spring season."
The four high school conference titles must already seem like distant memories for Stanton, who said she still needs to work on the mental part of tennis. One of her goals is to earn a scholarship.
"I need to work on being a smart player on and off court," she said. "On court, meaning that I use my variety of shots when the time is right to switch it up against my opponent, using my full potential and keeping a positive attitude, and off court, meaning I maintain a healthy, fit body through hydration and eating well."
It's all worth it for Stanton, who after 13 years of playing the game is ready for at least another four years of it.
"I like that tennis is an individual sport and that your success comes from how much time and practice you put into it," she said. "Tennis is good for releasing stress, as well, and being a student-athlete, I am constantly battling stress. Not only does tennis help me relax, it is also a sport for life, and you can make a lot of friends who enjoy it as much as you do."