Baseball
St. Helena's Joe Blanton has a love for baseball and wine
At age 37, Joe Blanton still feels he has what it takes – the ability to compete and perform at the major league level, the arm strength and mind-set to challenge hitters with different pitches, the confidence and attitude that comes with working in situations out of the bullpen, the experience of playing on different teams.
He keeps himself in shape – working out and traveling from his home in St. Helena to join the Napa Valley College baseball team, led by coach Dan Parker, for practices at Storm Field. He has pitched in the big leagues for 13 years. He's not ready to leave the game just yet.
"That fire starts to come back when you start throwing. This is what I do. It all starts coming back again," Blanton said last week after a throwing session in the school's gym. "That fire in your stomach starts boiling back up. I'm ready to go again. I still feel like there's something left in there."
It's the second straight year that Blanton, who is from Edmonson County, Kentucky, has been on the field with the Storm.
"They let me work out in the gym and play catch with the guys," he said. "They've been unbelievable in helping me since I've been here. It's been very beneficial for me to have them in my corner, helping me out."
It wasn't until March 2 of last year when Blanton, a right-hander, signed with the Washington Nationals as a free agent. He appeared in 51 games, all in relief, and helped Washington win the National League East Division title. They lost to the Chicago Cubs in the NL Division Series in five games.
The Nationals reassigned Blanton to the minor leagues on Oct. 6, and then on Nov. 2 he elected for free agency.
"It is true when you do get older, it gets a little tougher. There's no question," he said. "I'm 37. I'm still young. But by baseball standards, I'm like grandpa in the clubhouse. I'm old. I'm playing with sometimes 20-, 21-, 22-year old kids. You're talking a 15-year age difference-plus."
Pitching as a reliever, Blanton was 2-4 with a 5.68 earned run average in 44 1/3 innings last year. He spent some time on the disabled list.
"I had a great (2016) season, but (2017) didn't turn out as well," he said. "You just kind of get bit by the injury bug and you just have to fight it the whole year. Just kind of fought that all year. Sometimes you can fight through that stuff and do fine. Sometimes you can't. Sometimes you don't feel any pain the whole year. It happened to be one of those years that you really had to fight through it."
Baseball Background
Blanton graduated from Franklin-Simpson High School (Franklin, Kentucky) in 1999 and after pitching for three years for the University of Kentucky, was selected in the first round of the 2002 Major League Baseball draft by the Oakland Athletics. He was the 24th overall selection.
He made it to the majors in 2004 and spent five seasons with the A's.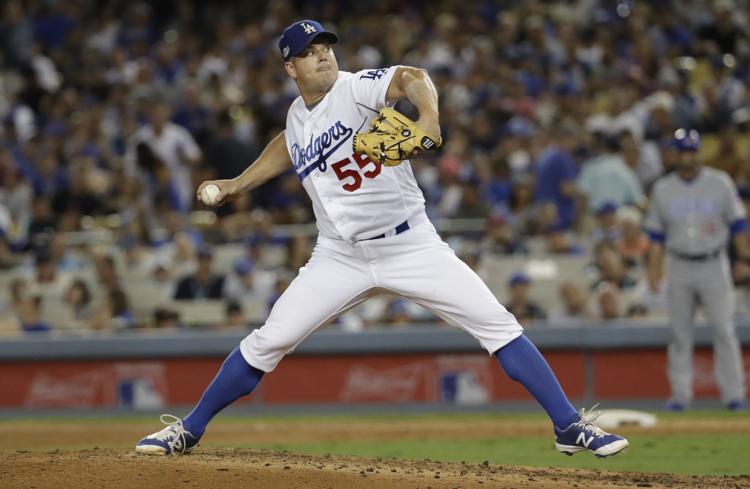 "You have that thought, you're going to get to the big leagues," he said. "It's a good start. You're a first-round guy. They're going to give you every chance. But at the same time, I still took the approach, anything can happen – you might get hurt, never play again.
"You take it cautious, give yourself a good start on life. Because if you don't make it, you've got to go back to school or find a job."
Blanton has been with seven different organizations during his career. He was a starter on the Philadelphia Phillies' 2008 team that won the World Series by beating the Tampa Bay Rays, 4-1.
He got the win and also hit a home run – a solo shot off Edwin Jackson – in Game 4 of the World Series. He became just the 13th pitcher overall to hit a home run in a World Series game.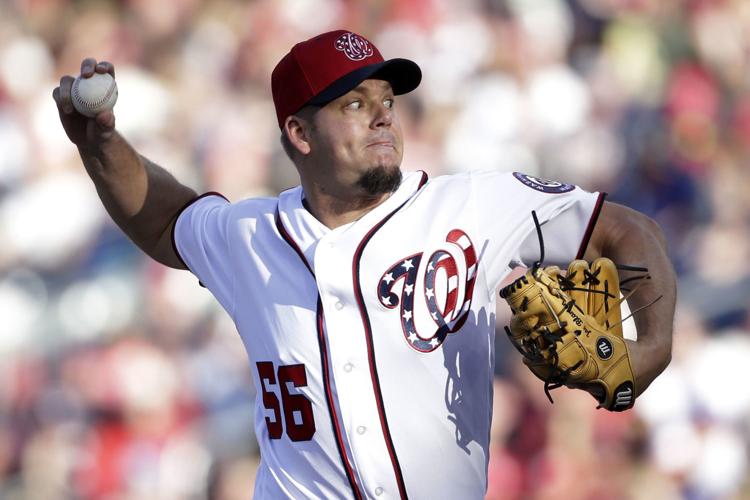 Blanton has also pitched for the Los Angeles Dodgers, LA Angeles, Kansas City Royals and Pittsburgh Pirates.
Overall, he has a 101-97 career record and 4.38 ERA in 427 games, which includes 252 starts.
"I'm still proud of what I did through longevity and the way I did it – I wouldn't have changed a thing," he said. "Going back to ever since I can remember, it's the only thing I wanted to do, was play baseball. I was very fortunate to just keep going along. I was able to get where I've gone and have a good career.
"It's been a great ride and hopefully it's not over yet. If it is, I'm happy with my career where it is."
Retiring From The Game
Blanton retired from baseball after making two minor league starts for Sacramento, the Oakland A's Triple-A affiliate at the time, in 2014. He was released at the end of spring training by the Angels.
"My head wasn't in it, my heart wasn't there," he said. "I stepped away. I thought I was going to be completely done."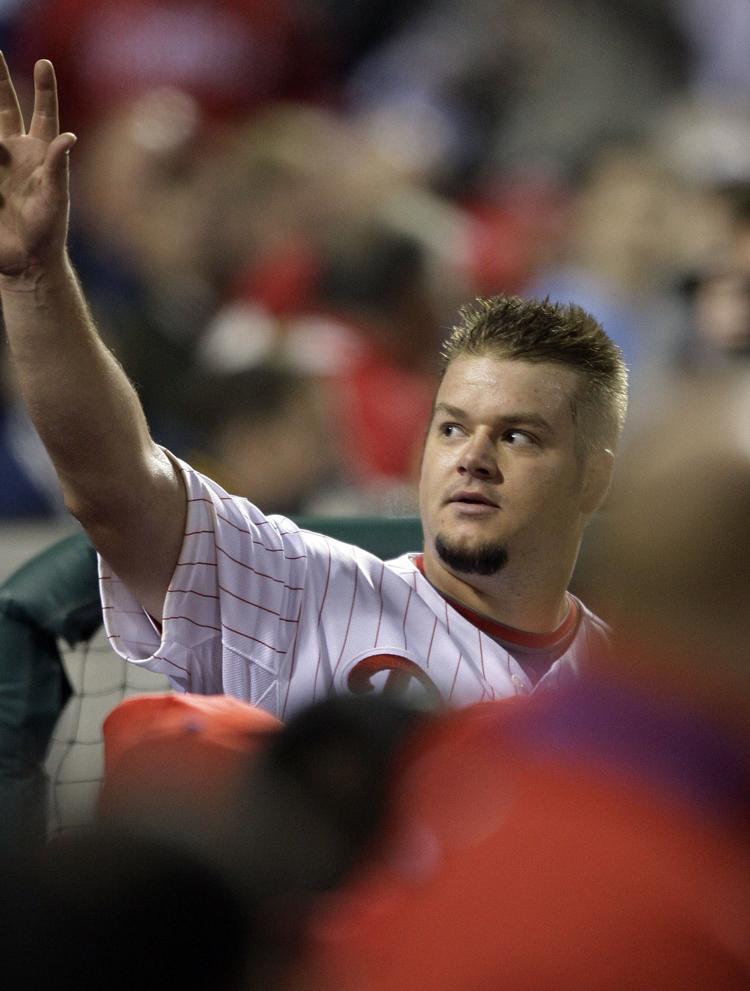 He rediscovered his love for baseball by working out with another pitcher, Zach Duke, in Nashville in late 2014, early 2015. Blanton signed a minor league deal with Kansas City that year.
"I started throwing and I realized that with the time away I kind of missed it. I kind of felt like I could still do it," said Blanton, who throws a four-seam fastball, curveball, slider and changeup.
He decided to make a comeback, to see if he could play another year, "and enjoy it again like I did when I was younger. The time away made it different. I guess you realize what you're missing, if you could still do it. When I came back, I made it a better situation and enjoyed it more."
Blanton had a solid 2016 season with the Dodgers, as he was 7-2 with a 2.48 ERA in a career-high 75 appearances.
Spring training begins next month in Arizona and Florida, with pitchers and catchers reporting first to camps.
"You approach it like you're going to a team. And if you don't, you don't," he said. "You've got to kind of figure it out from there. There's guys that have to go all different routes to make it back, but that's what happens at times."
Involved In Wine Business
Blanton and his wife, LeeAndra, have made their home in St. Helena for the last three years and they own Selah Wines. It's a label, not a winery.
They have a three-acre vineyard on Howell Mountain in Angwin and produce 200-250 cases each year of cabernet sauvignon.
They have had an interest in wines and the Napa Valley for many years. They made trips to the area in the winter, the offseason for Joe.
"We built a few relationships in coming to the Valley, tasting at places and getting to know people, and kept in touch with them," he said.
"We love being in the area. You have almost a blank slate, of anywhere you can move in the United States. And we chose to come here and see how it goes."
Joe and LeeAndra, who is from the Bay Area, got married at Calistoga Ranch and have three children: Adalia (8), Leyla, (7) and Mateo (5).
Joe and LeeAndra released their first vintage, 2014 Selah Cabernet Sauvignon, in November.
Thomas Brown is the winemaker for Selah Wines.
"He's fantastic. What he does is unbelievable," said Joe. "He's great for us to work with."
Josh Clark is the vineyard manager.
"I've had a great team behind me, helping me," Joe said. "To see all of that come together – the winemaking side, the vineyard management side, the labeling, the website, it's fulfilling to see the project finally come around.
"It's been a blessing. I enjoy it. I love doing it. I have a ton of fun with it. Without baseball, I wouldn't be able to have a vineyard and be able to do what I'm doing."