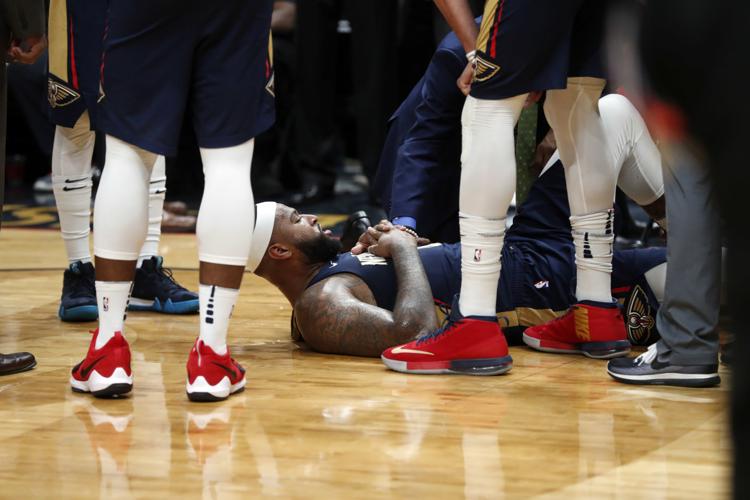 The Pelicans' star big man DeMarcus Cousins went down with an injury late in fourth quarter on Friday, Jan. 26, against the Houston Rockets.With 15 seconds remaining in the game, Cousins missed a free throw and went down attempting to secure a rebound, grabbing his lower leg. The medical staff later confirmed that Cousins had in fact torn his Achilles, and will be out for the remainder of the season.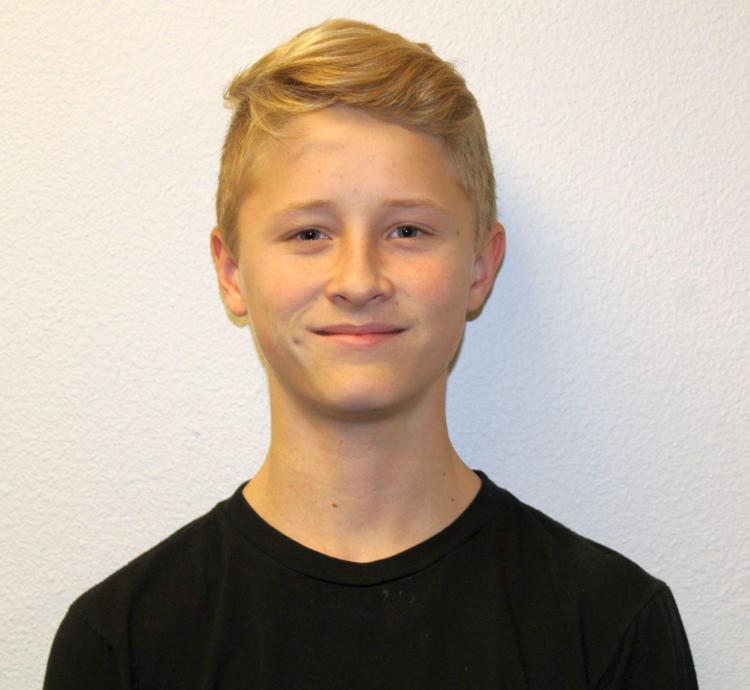 Cousins was having a career year, averaging highs in rebounds, assists, and steals. Cousins was going into (what would've been) his first playoff appearance, assuming they maintained or improved on their spot as the No. 8 seed.
Cousins is also in a contract year, and he hasn't fully committed to staying in New Orleans. He was playing with a chip on his shoulder, proving to teams that he deserved another max contract. Several teams, including the Cavaliers and Celtics, reportedly contacted the Pelicans looking to acquire Boogie via trade.
Now that Boogie is out of the picture, this raises some question that the Pelicans will have to answer quickly, mainly to do with Anthony Davis, their 24 year-old big man, whose trade value is at its peak. The roster that the Pelicans have assembled won't get them past a first-round matchup against the Warriors or Rockets, and their cap situation is horrible, approximately $19 million into the luxury tax. That means they aren't signing any A-list free agents any time soon.
In my eyes, they need to trade Davis, and trade him fast. I just hate when great player's primes are being wasted by bad teams.
In case you haven't heard ...
The Warriors could set up a meeting with LeBron James during free agency, who would listen "out of respect for the Warriors' winning culture," according to ESPN's Chris Haynes.
ESPN and Bleacher Report reported this in the middle of the night last Tuesday, and the thought of LeBron even considering the Warriors as a possible free agency destination is absolutely mind-blowing. This move is bizarre and should not be expected by anyone whatsoever.
Of course, LeBron had to address the issue, calling it "nonsense, and it's a non-story," on Friday following the Cavaliers' practice.
The Blake Griffin era has ended for the Clippers, as Griffin was dealt to the Detroit Pistons along with Willie Reed and Brice Johnson for Avery Bradley, Tobias Harris, Boban Marjanovic, and a first- and second-round pick in a blockbuster trade last week.
Griffin said he found out on Twitter, and was "devastated" when the news broke.
This points us into the direction that the Clippers are going, and this move makes it clear. The Clippers are finally doing what they should've been doing for years, and that is rebuilding. You'll see the Clippers start to lose a lot more games, and trade assets for younger talent. The reason they should've done this sooner is because they've missed out on bunch of young talented players like Jayson Tatum and Ben Simmons.
The Pistons are going all in this season, trying to make a run in the Eastern Conference with their star big men in Griffin and Andre Drummond. I think the Pistons should become a real threat in the East.
James Harden went off last Wednesday in an absolutely historic game, recording a 60-point triple-double, the first of its kind, and could possibly be the best individual performance of all time. In his stat line were 10 rebounds and 11 assists.
Although, if we are being completely honest, it's probably not. According to Basketball-Reference.com's game metric score, it was only the fifth-best game since 1983.
However, that doesn't take away from what a spectacular show Harden put on. This gives Harden even more head space in the MVP race, as he's making a strong case for the award this season. If Harden and his team are successful enough, giving him the MVP should be a no-brainer.
Thunder guard Andre Roberson went down with an unfortunate and nasty injury. Roberson seemed to have slipped on a wet spot on the court, and fell awkwardly on his leg, and was carted off the floor. The team announced Sunday that Roberson had a ruptured patella tendon, and will require season-ending surgery.
How much will losing their defensive stopper affect OKC going forward? Roberson is the best defender on OKC's roster by far, and he will be greatly missed heading into the playoffs. No longer will Roberson be able to guard the best offensive wing on the opposing team. Those duties will mostly be passed on to Paul George. George is an above average defender, but makes nowhere near the impact Roberson does on the defensive end.
According to the NBA's advanced metrics, the Thunder have allowed 11.8 more points per 100 possessions with Roberson on the bench. Roberson's absence may not seem like anything significant to the casual fan, but the Thunder will have to have somebody step up defensively going forward if they want any chance at winning the championship.